Search results - Translating Evidence in Medicine and Public Health
Key facts
Type
Professional Development

Location
Oxford
Address
Rewley House
1 Wellington Square
Oxford
Oxfordshire
OX1 2JA. Map
Dates
Wed 18 Jul 2012
Subject area(s)
Health

Application status
Course ended
Course code
O12C959B9Y
Course contact
If you have any questions about this course, please email conferences@conted.ox.ac.uk or telephone +44 (0)1865 286945.
Overview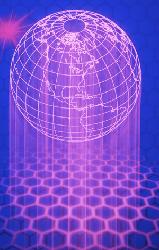 Translating evidence into recommendations for action: the role of judgement in the appraisal of evidence in medicine and public health.
Professor Mike Kelly. Director of the Centre for Public Health Excellence, NICE.
Wednesday 18th July 2012, 7pm: Rewley House
This presentation will examine the role that judgement plays in the interpretation of evidence. Drawing on the experience of leading the development of public health guidance at NICE, a distinction will be drawn between interpretations of the evidence which are based on well-defined protocols such as statistical testing or evidence hierarchies and judgements which are used to assess and interpret evidence. Originally NICE developed its Social Values Judgements paper to help guide its committees in the areas where considerations beyond the evidence came into play such as ethical or moral issues. However, it will be argued that there is another level of more subtle judgements which are important, though usually not recognised, which relate to rationalist principles. Using the philosophical distinction between rationalism and empiricism as outlined by David Hume and the distinction between analytic and synthetic judgements made by Immanuel Kant, this layer of judgements will be examined. The usefulness of the application of these philosophical frameworks for contemporary evidence based medicine will be considered.
This is one of two lectures offered as part of a new accredited short course History and Philosophy of Evidence-Based Health Care that are also open to the general public. The second lecture Why Brains Can't Think: Exposing the Mereological Fallacy by Professor Rom Harré is taking place on Monday 16th July at 7pm. Both lectures are free to attend, but booking is required.
Staff
Prof Mike Kelly

Role: Speaker
Professor Mike Kelly is Director of the Centre of Public Health Excellence at National Institute for Health and Clinical Excellence (NICE) where
...more
Programmes including this module
This module can be studied as part of these programmes: