White Space Networks for Machine to Machine (M2M) Services
Key facts
Types
Professional Development
Short Courses

Location
Oxford
Address
Rewley House
OX1 2JA map
Dates
Wed 2 Jul 2014
Subject area(s)
Electronic Engineering

Fees
From £395.00
Application status
Dates to be confirmed - Accepting applications
Course code
O12C752H6Y
Course contact
If you have any questions about this course, please email telecoms@conted.ox.ac.uk or telephone +44 (0)1865 286958.
Enrol online now!
to secure your place on this course now
Overview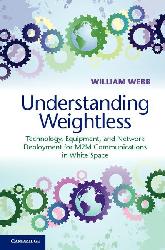 M2M connections are anticipated to reach more than 50 billion connected devices by 2020. White space networks could have a key role in supporting these huge number of connections to fulfil the vision of a truly ubiquitous wide area network i.e. the emergence of 'the Internet of Everything'.
Please send me details about future White Space Networks for Machine to Machine (M2M) Services courses.
All delegates can purchase a copy of William Webb's book "Understanding Weightless: Technology, Equipment and Network Deployment for M2M Communications in White Space" for £40.
Description
White Space networks take advantage of the empty fragments of spectrum interspaced between frequencies in use. White Spaces are significant because regulators in UK and USA have opened up portions of spectrum originally used by analogue TV for use by White Space applications. Other countries are expected to follow suit. This initiative frees up to 150MHz of high quality spectrum. In comparison, typical nationwide 3G networks have to make do with only 30MHz of spectrum. While 3G spectrum cost billions of dollars, white space radio spectrum is available free of charge. This has the potential to bring new innovation to the market and provide new services to customers.
White Space devices are expected to have a range of miles instead of feet (in comparison to WiFi). Their signals are expected to travel through physical obstacles like walls, trees etc just like conventional broadcast signals. Also, they are expected to deliver network speeds comparable to current 3G and 4G technology.
Despite these advantages, White Space spectrum has some unique limitations. These limitations arise primarily from the need to avoid interference with existing services like broadcast. Avoiding interference is a complex and dynamic process. The challenge is not only to find empty frequencies but also to refer back to an online database to see if things have changed.
One of the key applications for White space networks is Machine to Machine (M2M) services.
Programme details
What is white space?
Understanding the concepts and characteristics of white space networks
Regulatory approach and spectrum allocation
Challenges and complexity of white space networks (greyspace, good neighbour issues etc)
Implied technologies
Economics of white space devices
Possible applications in the M2M space- Continuous monitoring of vehicles, firmware upgrades for vehicles, networking for the smart grid, asset tracking of goods on the move, remote health monitoring and diagnosis, home and industrial building automation, security and control, defence and security, environmental monitoring and control etc.
Current status and current white space standards
Staff
Prof William Webb

Role: Speaker
CEO, Weightless SIG
Professor William Webb BEng, MBA, PhD, CEng, FREng FIET, FIEEE.
William was one of the founding
...more
Mr Ajit Jaokar

Role: Speaker
Author and Telecoms Specialist
Ajit Jaokar is the founder of the London based publishing and research company futuretext focussed on
...more
Certification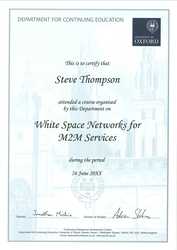 Participants who satisfy the course requirements will receive a Certificate of Attendance. The sample is an illustration only.
Accommodation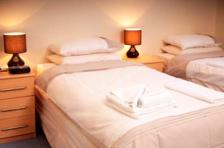 Accommodation is available at the Rewley House Residential Centre, within the Department for Continuing Education, in central Oxford. The comfortable, en-suite, study-bedrooms are rated 3-star, and come with free high-speed internet access and TV. Guests can take advantage of the excellent dining facilities and common room bar, where they may relax and network with others on the programme.
Payment
Fees include course materials, tuition, refreshments and lunches. The price does not include accommodation.
All courses are VAT exempt.
Fee options
Programme Fee

Standard Course Fee: £395.00

Course fee plus copy of textbook: £435.00

Apply for this course
If you would like to discuss your application or any part of the application process before applying, please contact:
Course Administrator
Tel: +44 (0)1865 286958
Email: telecoms@conted.ox.ac.uk
You can apply for this course in the following ways:
Apply online

to secure your place on this course now

Apply by post, email or fax
Terms and Conditions (important: please read before applying) .
Guidance Notes (important: please read before applying)
.
Venue & Travel Information (important: please read before applying)
.

Programmes including this module
This module can be studied as part of these programmes: