Search results - Printed Circuit Board (PCB) Design for Real-World EMI Control
Key facts
Types
Professional Development
Short Courses

Location
Oxford
Address
Rewley House
OX1 2JA map
Dates
Tue 25 to Wed 26 Jun 2013
Subject area(s)
Electronic Engineering

Fees
From £995.00
Application status
Applications being accepted
Course code
O12C688H6Y
Course contact
If you have any questions about this course, please email electronics@conted.ox.ac.uk.
Enrol online now!
to secure your place on this course now
Description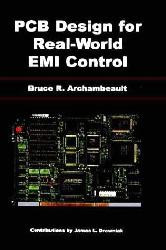 Proper EMC design for printed circuit boards (PCB) can make a significant difference in the final product's performance in the EMC measurement laboratory. Implementing the proper EMC practices during the design phase of the product is critical and can have little or no impact on the product cost when done correctly.
Unfortunately, EMC design is considered to be similar to magic. This seminar focuses on the basic causes of EMC problems, and how to overcome these problems. This seminar is not just a list of "rules of thumb" but rather it helps the student understand why EMC problems happen, and what can be done to eliminate them.
The primary focus of this seminar is to help working engineers understand the causes of EMC problems so this knowledge can be applied to real world product design immediately. Formulas and equations are not required and are minimized throughout the seminar. Understanding the causes of EMC problems will allow engineers to make difficult design trade-off decisions!
What people say about the course
"Good broad outline of EMI control, not just focused on PCB"
Imran Ali, Development Engineer, CITEL Technologies
"Very coherent, good practical examples, pitched at the right level"
Martin Twigg, Applications Engineer, Wolfson Microelectronics
"Informal and informative... informal and entertaining"
Alan Bate, Senior Hardware Engineer, Pace Micro Technology
"Very good. Questions were fully answered, tireless delivery style. Will enable me to make better informed decisions."
Tim Rombach, R&D Engineer, Westinghouse Rail Systems
"Has turned upside-down my understanding of EMC design. As the EMC design/test focal point in the company PCB engineering will be changing for the better."
Graham Blissett, Senior EMC Engineer, AWE Plc
Programme details
Course content
Introduction to General EMC
Why do we need to meet EMC Standards? Examples of EMC related problems
Review of Basic Electromagnetic Principles
What is a 'dB'? Time and frequency domains; Wavelength vs frequency; bits-per-second vs Hertz; Boundary conditions; Skin depth.
Antennas
Simple dipole and monopole antennas; Near field and far field; All conductors as antennas; What causes radiation?
The Grounding Myth
Where did "ground" originate? What do we really mean when we say "ground"? Various "grounding" techniques and strategies.
What is Inductance?
Full definition; Partial inductance; Incomplete inductance; Examples, simple formulas, model for exceptions.
Printed Circuit Board Design
Intentional signals; Unintentional signals; What is a critical signal?; Potential problems; Direct radiation from traces; Board edge effects; Crosstalk; Power/ground-reference plane noise (decoupling); Splits in ground-reference plane in I/O area; Effects of optimum net termination on EMC; Critical net return current flow.
Above Board Radiating Structures
Grounding Heatsinks to Motherboard; Motherboard and Daughter cards; Internal radiation from wires and cables.
Mixed Mode PCB Design
Mixing RF and digital on the same PCB; Mixing analog (audio) and digital signals on the same PCB.
All delegates can purchase a copy of Dr Bruce Archambeault's book "Printed Circuit Board Design for Real-World EMI Control" (Springer) for £99 (publisher's retail price £126).
First day registration from 8.30am when course materials will be distributed.
Refreshments from 8.30am on the first day plus two 30 minute breaks during the day and a one-hour lunch break.
The course will begin at 9.00am and end at approximately 5.00pm on each day.
Staff
Dr Bruce Archambeault

Role: Speaker
Archambeault EMI Enterprises, USA
Dr. Bruce Archambeault received his B.S.E.E degree from the University of New Hampshire in 1977
...more
Certification
Sample certificate
.
Participants who satisfy the course requirements will receive a Certificate of Attendance. The pdf sample above is an illustration only, and the wording will reflect the course and dates attended.
Level and demands
Working Board Design engineers and layout engineers who are interested in better understanding the causes of EMC problems, and how to overcome these problems during the design phase without adding cost to the PCB.
Working EMI/EMC engineers who are interested in achieving a better understanding of the causes of EMC at the PCB level, and how to control these signals.
Managers and engineers who are interested in obtaining a better understanding of EMI/EMC design so that they can help make better trade-off decisions and provide proper emphasis to EMC design issues.
Accommodation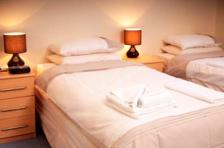 Accommodation is available at the Rewley House Residential Centre, within the Department for Continuing Education, in central Oxford. The comfortable, en-suite, study-bedrooms are rated 3-star, and come with free high-speed internet access and TV. Guests can take advantage of the excellent dining facilities and common room bar, where they may relax and network with others on the programme.
Payment
Fees include course materials, tuition, refreshments and lunches. The price does not include accommodation.
All courses are VAT exempt.
Fee options
Programme Fee

Standard course fee: £995.00

Standard course fee + a copy of the course book: £1095.00

Apply for this course
If you would like to discuss your application or any part of the application process before applying, please contact:
Course Administrator
Tel: +44 (0)1865 286958
Email: electronics@conted.ox.ac.uk
You can apply for this course in the following ways:
Apply online

to secure your place on this course now

Apply by post, email or fax
Terms and Conditions (important: please read before applying) .
Guidance Notes (important: please read before applying)
.
Venue & Travel Information (important: please read before applying)
.

Programmes including this module
This module can be studied as part of these programmes: