Talking to Camera (Facing a video camera with confidence)
Key facts
Types
Professional Development
Short Courses

Location
Oxford
Address
Rewley House
OX1 2JA map
Subject area(s)
Film Studies

Fees
From £425.00
Application status
Dates to be confirmed - Accepting applications
Course code
O11C558P1Y
Course contact
If you have any questions about this course, please email CPDPersonalDev@conted.ox.ac.uk or telephone +44 (0)1865 286958.
Overview
For all those who need to communicate effectively by video
Please send me details about future Talking to Camera courses.
Taught by Paul Heiney, Writer and Broadcaster, this course is intended to help people face a video camera with confidence, and communicate through the fast-growing video media. It aims to help you understand the basic rules of a better video performance.
With sites such as YouTube becoming increasingly influential, and with the growth of video phones, Skype, and video content within websites, the ability to talk to camera is becoming as important a communication skill as writing a letter once was. To be able to speak fluently and convincingly into the lens of a camera is no longer a skill needed only by professional broadcasters.
The aim of this one-day course is to give you experience of talking to camera, help you understand how best to get your message across, and give you confidence that your message will not be obscured by lack of simple technique.
Programme details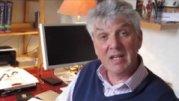 This is essentially a practical course held in a relaxed and entertaining way.
Click below to watch Paul Heiney talking about the course.
On arrival, you will be asked to sit in front of a camera, tell us who you are, and why you are there. Give it a little thought before you arrive, but not too much.
We look at the situations in which you might have to confront a camera. How is video being used now in the business and academic worlds? Is it influential?
Video examples of different 'straight to camera' presentations. Videos that work, and ones that don't - a brief analysis, including a short history of presentation from the dawn of television to the latest on YouTube.
We examine how video communication differs from the spoken or written word, and look at the practical aspects of it.
We examine how best to compress a lengthy message into a few memorable words in a scripting session, from which you will later be asked to deliver a short video presentation on a subject of your choosing. We consider how to condense a large chunk of thought into a few precious minutes. Remember, the video is the ultimate precise - if you can't tell your story within a minute, then you're going to struggle in this medium. We look at techniques for getting quickly to the heart of the story.
We discuss relaxation in front of a camera, and how to avoid the distractions that can obscure your message.
The assignment will be the most important part of the day. You will be asked to think of a subject on which to 'talk to camera'. It can be about your work, life, family, hobby, anything you choose. Its intention must be to convey your enthusiasm for a subject to the rest of us. You will be asked to prepare a script, following the guidance you have been given, and then perform it to camera remembering what you have been taught.
In a playback session we all learn from the triumphs (and the mistakes) of others.
This will be a day where you learn a great deal and also have fun in the process.
The course will begin at 9.00am and end at approximately 5.00pm.
Staff
Paul Heiney

Role: Presenter
Writer and broadcaster
Paul Heiney is a well known writer and broadcaster with nearly forty years experience of talking to
...more
Certification
Sample certificate
.
Participants who satisfy the course requirements will receive a Certificate of Attendance. The pdf sample above is an illustration only, and the wording will reflect the course and dates attended.
Level and demands
Academics, managers, administrators, salesmen and almost anyone in an organisation with a message to get across should develop video skills. Where once a memo or a conference call might suffice, staff at all levels are required to use video to communicate.
This can be a prospect which fills some people with horror. If you are one of them, then this course will help you to understand how video presentation works and, most importantly, help you relax and feel confident in front of a video camera.
Note that this is not a training ground for would-be television presenters, nor for those who want to learn the techniques of avoiding hard questions in tough interviews. It is for those who have a message to communicate within their professional world, or to their customers and clients.
Accommodation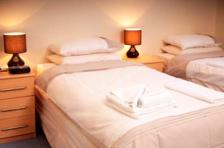 Accommodation is available at the Rewley House Residential Centre, within the Department for Continuing Education, in central Oxford. The comfortable, en-suite, study-bedrooms are rated 3-star, and come with free high-speed internet access and TV. Guests can take advantage of the excellent dining facilities and common room bar, where they may relax and network with others on the programme.
Payment
Fees include course materials, tuition, refreshments and lunches. The price does not include accommodation.
All courses are VAT exempt.
Scholarships
Details of funding opportunities, including grants, bursaries, loans, scholarships and benefit information are available on our financial assistance page.
Fee options
Programme Fee

Standard Course Fee: £425.00

Apply for this course
If you would like to discuss your application or any part of the application process before applying, please contact:
Course Administrator
Tel: +44 (0)1865 286958
Email: cpdpersonaldev@conted.ox.ac.uk
You can apply for this course in the following ways:
Apply by post, email or fax
Terms & Conditions (important: please read before applying)
.
Guidance Notes (important: please read before applying)
.

Programmes including this module
This module can be studied as part of these programmes: