The Oxford Experience
Key facts
Types
Residential Programmes
Summer Schools -

Start date
Jul 2014
Subject area(s)
Combined Studies

Fees
From £1,230 (You may pay by instalment.)
Application status
Applications being accepted
Application deadline
Thu 01 May 2014
Course contact
If you have any questions about this course, please email ipoxex@conted.ox.ac.uk or telephone +44 (0)1865 270427.
Overview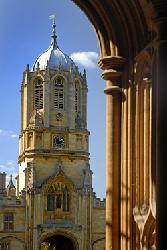 The Oxford Experience is a residential summer programme of one-week courses in a variety of subjects aimed at non-specialists. It offers a choice of ten or so seminars each week over a period of six weeks.
You choose from over 60 different courses in the following broad areas:
Archaeology & Early History
Art, Music, Houses & Gardens
Literature, Folklore & Creative Writing
Modern History & Politics
Natural & Social Sciences
The Oxford Experience gives you a unique opportunity to sample life in Christ Church, one of the University's most impressive and beautiful colleges.
Programme Features
Week-long residential summer courses
At Christ Church, Oxford
Accessible courses in the humanities
Small study groups taught by friendly tutors
Designed for an international audience of all ages
Fees and Supplements
Programme Fee: £1,230
Single Ensuite Supplement optional: £180
Twin Ensuite Supplement optional: £90
Excursion Fee where applicable: £50-100
All fees are charged on a per week, per person basis.
Click here to download an application form
Programme details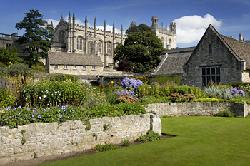 Everyone is Welcome
The Oxford Experience is open to everyone, so you don't need any formal qualifications to follow a course.
Spoilt for Choice
With so many different courses available on a bewildering array of topics, there really is something of interest for everyone. Here are just a few of our stimulating courses:
Paradise in an English Garden
The Forgotten Tudors: Edward, Jane and Mary
The Victorian and Edwardian Home
The Gothic Novel
Treasures of the Ashmolean Museum
Music at the Court of Queen Elizabeth I
Dickens the Crime Writer
The Black Death
Jane Austen's Heroines
The World of the Vikings
Mutiny and Punishment on the High Seas
Small, Friendly Classes
The classes meet in small, friendly groups of up to twelve people. On your course, you'll meet people of all ages and from all walks of life who share an interest in their chosen subject.
Your tutors have all been specially selected not only for their subject expertise, but also for their considerable experience in teaching adult students. You will find them friendly, approachable and, above all, highly supportive.
A Magnificent Learning Environment
Your classes are held in the splendour of Christ Church, Oxford's largest college, which occupies a 140-acre site in the centre of the city. Founded in 1546, and including Oxford's cathedral, the college lies to the southeast of the Carfax crossroads and is bordered by the rivers Cherwell and Isis.
A Well-Balanced Programme
It's a summer course, so we appreciate that most people would like to enjoy a balance of study time and free time. After breakfast, there are generally two ninety-minute classes each morning with a coffee break in between. Then, after lunch, there's plenty of time to take part in a number of optional excursions or to relax in and around Oxford.
Course-Related Excursions
Many of our seminars offer a full-day excursion to a course-related place of interest. Tutors will normally accompany and lead their groups on these excursions. Please note that there is a supplementary charge for each excursion and that you may not join excursions relating to other courses.
When you read a course description, you'll see that each tutor has assigned a rating of easy, moderate, or demanding to each course-related excursion. This rating reflects the amount or type of walking involved. Please bear this in mind when choosing your course.
Enjoy a Lively Social Programme
Each week we invite you to take advantage of our wide-ranging and lively social programme which includes guided visits, special guest lectures and entertaining cultural events. These vary from week to week and normally incur an additional charge:
Visit to local historic houses
Display of tradition Morris dancing
A literary walking tour of Oxford
Croquet in the Masters' Garden
Insiders' tour of Christ Church
An introduction to the single malt whiskies of Scotland
Excursion to Blenheim Palace
On several evenings each week, you can also relax and enjoy a drink with friends in Christ Church's popular 'Buttery' Bar.
Your Invitation to 'High Table'
It's not every day that you dine at 'Hogwarts School'. During your course, you will receive an invitation to dine on 'High Table' in Christ Church's majestic and imposing Tudor Hall, replicated in the popular Harry Potter films.
An Amazing Experience
As you leave the hustle and bustle of Oxford's busy streets and pass through the main gate at Christ Church, you enter the serene academic world of Oxford's largest college. From the minute you walk beneath Christopher Wren's Tom Tower, the magic of Christ Church will hold you in its spell.
Christ Church has provided the setting for parts of the television series 'Brideshead Revisited', as well as for Lewis Carroll's 'Alice's Adventures in Wonderland'. In recent years, it has featured in the Harry Potter films, and in 'The Golden Compass', an adaptation of Philip Pullman's novel 'Northern Lights'.
Uniquely, as an Oxford Experience participant, you will enjoy privileged access to many areas of this college closed to the general public.
Truly Unforgettable
We thought you might like to discover how last year's participants found their Oxford Experience.
'We loved the Oxford Experience! This has been a truly enchanting visit to Oxford. It was our first time, but rest assured, it will not be the last.'
Ann Angel-Parker, USA
'From the directors to the tutors, from the custodians to the Hall catering staff, the experience was truly a Wonderland…and not just because Alice lived here and Lewis Carroll taught here. I can't wait to return!'
Cary Rice, USA
'The 'Experience' was excellent. At the beginning of the week, I couldn't believe how many people had been before. I thought it doubtful I'd want to return. I was wrong and hope to return.'
Alicia Kennedy, USA
'The only part [of the Oxford Experience] I don't like is that I have to leave.'
Edward Jones, USA
'The whole experience of the Oxford Experience was wonderful! Great accommodation in a college that has such character, great food, the friendliest staff, all the social events, tours and excursions and, last but not least, tutors of great quality who really made our stay here worthwhile.'
Nina Rainer, USA
Funding Opportunities for European Teachers
If you are a European teacher, financial support may be available through the Socrates Lingua, Grundtvig or Comenius schemes.
What's included in your Course Fees
Included in your course fees are all of the following:
All tuition costs
6 nights' accommodation
Full board including Gala Dinner
Welcome reception in Tom Quad
Morning break tea/coffee & biscuits
Free Wi-Fi access in the Junior Common Room
Evening guest lecture
Closing reception in the Masters' Garden
End-of-course certificate
Also, if you book two or more courses, complimentary Saturday bed & breakfast accommodation is provided.
Exploring Oxford and the surrounding area
Oxford boasts a lively cultural and social life all year round. Whether you're looking for world class museums, theatres, cinemas, restaurants or traditional English pubs, you'll find them in abundance. During your course, please visit our Oxford Experience office at Christ Church for information on what's on and details of popular excursions to London, Bath, the Cotswolds and Stratford-upon-Avon.
Accommodation
A Slice of Student Life
During your course, you will stay in typical Oxford student accommodation at Christ Church in buildings which range from the 18th to the 20th century. Bedrooms are modestly-furnished, do not have air-conditioning and are arranged in a staircase of four or five floors.
All standard bedrooms are singles. In a few buildings the bedrooms are arranged in 'twin sets' (two single bedrooms opening off a sitting room) and all have their own washbasin and shaver point. The bath and/or toilet facilities on each staircase are shared.
A very limited number of rooms have private bathroom facilities (shower, washbasin and toilet) and these are available for an additional fee. Most are single rooms, but a few are twin-bedded. Early application for these rooms is essential.
Please indicate your accommodation preferences (either online or on your application form) together with a note of any mobility problems.
We regret that we are unable to offer you accommodation at Christ Church immediately prior to or following your course. Additionally, family or friends who are not enrolled in the programme cannot be accommodated in college.
Disabled Participants (including those with mobility difficulties)
We aim to treat all participants equally and welcome applications from people with disabilities. Individuals' needs are taken into account as far as possible, providing reasonable adaptations and assistance within the resources available. We ask you to inform us of any disability or special need (confidentially, if required) so that we can help you participate as fully as possible.
If you are considering applying for a place on the Oxford Experience and have mobility difficulties or visual/hearing impairments, you may wish to contact the Programme Administrator to discuss your needs as the age and layout of Christ Church College could prove user unfriendly in some cases.
Oxford, as an ancient city, tends to be difficult to navigate for people with disabilities. The number of very old buildings, designed in an age less sensitive to issues of disability, makes access to the city centre difficult. That said, we aim to do as much as we can to make your study with us possible.
Please contact us if you require a ground-floor bedroom, or if you feel you may have difficulty accessing teaching rooms located on upper floors.
Modules in this programme
The following modules can be studied as part of this programme:
Architecture (3)
Astrophysics (1)
Creative Writing (1)
Fine Art (2)
History Ancient (2)
History British (17)
History by topic (2)
History European (1)
History German (1)
History Irish (1)
History Medieval (1)
History of Religions (1)
History of Science (1)
History Russian (1)
History Social (1)
Interior Design (1)
Linguistics (2)
Literary studies Comparative (1)
Literature in its original language (1)
Local and Social History (13)
Museum studies (2)
Music (1)
Music not elsewhere classified (3)
Neuroscience (1)
Philosophy (1)
Theology (2)
Apply for this course
Enrolment Procedure
Early enrolment is advised as many courses fill before February.
Enrolment Online

If online enrolment is possible, 'enrol online' links will appear at the top and bottom of the seminar information page.
Online enrolment may not be available for all weeks/courses.
Participants requiring standard or single ensuite accommodation only may enrol online by clicking the 'enrol online' links at the top and bottom of the seminar's information page. Participants who require a twin ensuite or twin set must apply by post.
Closing Date:

Enrolments will be accepted up to 1 May 2014.

Payment:

Online enrolments require payment in full at the time of registering.
Enrolment by Post, Fax or Email attachment
Those who do not wish to register online or who have more complex requirements (e.g. twin ensuite accommodation) should contact the Programme Administrator direct.
They should complete the application form and send it to the Programme Administrator (address shown below).
Although we try to place people in their first choice of seminar, sometimes a course fills rapidly. Please therefore indicate your second choice of seminar.
Confirmation will be sent to you with our invoice which may be paid either online or by bank transfer, credit/debit card or cheque/banker`s draft.
Closing Date:

Enrolments will be accepted up to 1 May 2014.

Payments:

Participants are required to pay the full fee within 30 days of the invoice date.
Click here to download an application form
Enrolment Online
Successful enrolments will be confirmed automatically.
The full description of the course, which includes recommended prior reading, is available on the website.
Enrolment by Post, Fax or Email attachment
Confirmation of your registration will be sent by email (or post or fax if you do not use email), along with a copy of the full description of the course, which includes recommended reading.
Refunds and Cancellations
Participants who wish to cancel must inform the Programme Administrator in writing.
Click here to view our cancellation policy
Participants are very strongly recommended to take out vacation cancellation insurance and should consult their travel agent and/or insurer for information and advice.
Cancellations by Oxford Oxford University Department for Continuing Education reserves the right to alter details of any course should illness or other emergency prevent a tutor from teaching, and to cancel a course if exceptionally low enrolment would make it educationally unviable. In the unlikely event that Oxford has to cancel a course, the Programme Administrator will contact the participants affected to discuss alternative arrangements.
Further Information
Joining Notes / Travel Advice Notes which provide information on how to get to Christ Church, arrival and departure times, dress code etc will be available on our website in the New Year. For any supplementary information please contact the Programme Administrator or consult our website.
Contact Details
Email: ipoxex@conted.ox.ac.uk
Telephone: +44 (0)1865 270427
(Office hours are Monday to Friday, 09.00-17.00, UK time)
Fax: +44 (0)1865 270429
Post:
The Oxford Experience, OUDCE
1 Wellington Square
Oxford
OX1 2JA
(UK)