Search results - MSc in Experimental Therapeutics
Key facts
Types
Oxford Qualification - Part-time
Professional Development

Start date
Oct 2013
Subject area(s)
Health
Pharmacology

Fees
From: £17,150 (EU), or £25,300 (Non-EU) over two years
Application status
Applications being accepted
Application deadline
Fri 28 June 2013
Course contact
If you have any questions about this course, please email expther@conted.ox.ac.uk or telephone +44 (0)1865 286955.
Overview
Oxford has made a major contribution to modern molecular medicine and our senior scientists have provided significant insights to our understanding of cancer, diabetes, and cardiac, haematological and infectious diseases. There is now an opportunity to harness these advances and translate them into therapeutic benefits for patients.
The Department of Oncology and the Department for Continuing Education's CPD Centre offer a part-time MSc in Experimental Therapeutics that brings together some of Oxford's leading clinicians and scientists to deliver an advanced modular programme designed for those in full-time employment, both in the UK and overseas.
Programme details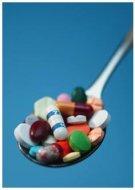 The MSc in Experimental Therapeutics is a part-time course consisting of six modules and a work-based research project and dissertation. The programme is normally complete in two to three years. Students are full members of the University of Oxford and are matriculated as members of an Oxford College.
The modules in this programme can also be taken as individual short courses.
Programme modules:
The Structure of Clinical Trials and Experimental Therapeutics
Drug Development, Pharmacokinetics and Imaging
Pharmacodynamics, Biomarkers and Personalised Therapy
Adverse Drug Reactions, Drug Interactions, and Pharmacovigilance
How to do Research on Therapeutic Interventions: Protocol Preparation
Biological Therapeutics
Selection criteria
There may be specific subject requirements for your course, so do check the selection criteria below. These will be used by the University in assessing your application.
Read full selection criteria
Staff
Course aims
Click here to read FAQs
.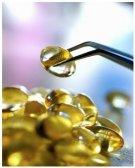 The aim of the MSc programme is to provide students with the necessary training and practical experience to enable them to understand the principles that underpin clinical research, and to enable them to translate that understanding into good clinical and research practice.
By the end of the MSc programme, students will be able to understand the following core principles:
Development, marketing and regulations of drugs
Pharmaceutical factors that affect drug therapy
Pharmacokinetics, pharmacogenetics and pharmacodynamics
Adverse drug reactions, drug interactions, and pharmacovigilance
Designing phase I, II and III clinical trials for a range of novel therapeutic interventions (and imaging agents).
Application of statistics to medicine
Laboratory assays used to support trial end-points
Use of non-invasive imaging in drug development
Application of analytical techniques
What will you gain from attending the programme?
At the end of the programme you will be able to:
demonstrate a knowledge of the principles, methods and techniques for solving clinical research problems and translate this into good clinical and research practice
apply skills gained in techniques and practical experience from across the medical and biological sciences
develop skills in managing research-based work in experimental therapeutics
carry out an extended research project involving a literature review, problem specification and analysis in experimental therapeutics and write a short dissertation
Guidance from the UK Royal College of Physician's Faculty of Pharmaceutical Medicine
The Faculty have confirmed that if enrolled for Pharmaceutical Medicine Specialty Training (PMST), trainees may be able to use knowledge provided by Experimental Therapeutics modules to cover aspects of a module of the PMST curriculum. Trainees are advised to discuss this with their Educational Supervisor.
Experimental Therapeutics modules may also be used to provide those pursuing the Faculty's Diploma in Pharmaceutical Medicine (DPM) with the necessary knowledge required to cover the Diploma syllabus. Applicants for the DPM exam are advised to read the DPM syllabus and rules and regulations.
Members of the Faculty of Pharmaceutical Medicine who are registered in the Faculty's CPD scheme can count participation in Experimental Therapeutics modules towards their CPD record. Non-members may wish to obtain further advice about CPD credit from their Royal College or Faculty.
Assessment methods
To complete the MSc, students will need to:
Attend the 6 modules and undertake assessed written assignments for each module.
Complete a dissertation on a topic chosen in consultation with a supervisor and the Programme Director.
Dissertation
The dissertation will be founded on a work-based research project that will build on the material studied in the taught modules. The dissertation should normally not exceed 15,000 words.
The project will be supervised by an academic supervisor and employer-based mentor.
Level and demands
The course will appeal to health professionals from a variety of backgrounds:
Qualified doctors
Specialist Registrars in Clinical Pharmacology or in training for other medical sub-specialities
Clinical research fellows in other specialities
Pharmacists
Nurses
Graduates working in the pharmaceutical industry
Teaching methods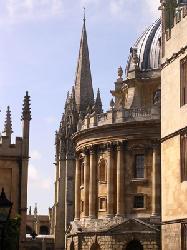 The class-based modules will include a period of preparatory study, a week of intensive face-to-face lectures and tutorials, followed by a period for assignment work. Attendance at modules will be a requirement for study. Some non-classroom activities will be provided at laboratory facilities elsewhere in the University. The course will include taught material on research skills. A virtual learning environment (VLE) will provide between-module support.
The taught modules will include group work, discussions, guest lectures, and interaction and feedback with tutors and lecturers. Practical work will develop the students' knowledge and understanding of the subject.
Accommodation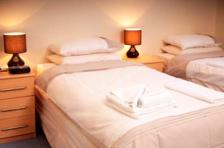 Accommodation is available at the Rewley House Residential Centre, within the Department for Continuing Education, in central Oxford. The comfortable, en-suite, study-bedrooms are rated 3-star, and come with free high-speed internet access and TV. Guests can take advantage of the excellent dining facilities and common room bar, where they may relax and network with others on the programme.
Payment
Payment methods
.
By submitting your application, you are agreeing to our terms & conditions. Registration will be confirmed only when payment has been received in accordance with the Contractual and Financial Information.
Fee rates
The fee rates listed are for the academic year 2012-2013 and will increase annually.
You will be required to pay an annual award fee for every academic year (or part-year) that you attend the course, and to pay module or dissertation fees as they become due. Fees must be paid in accordance with the Terms and Conditions [see below] for this programme. All amounts are in pounds sterling.
Fee rates for the academic year 2012-13
Annual award fee:
£1,200 for Home/EU students
£4,950 for Overseas students (see note 1)
Module fee: £1,500 (per taught module)
Dissertation fee: £4,500 (equivalent to 3 module fees)
Illustration for MSc programme (assumes completion within two years)
Home/EU
2 x annual award fee = £2,400
6 x module fee (6 taught modules) = £9,000
1 x dissertation fee = £4,500
Total: £15,900
Overseas
2 x annual award fee = £9,900
6 x module fee (6 taught modules) = £9,000
1 x dissertation fee = £4,500
Total: £23,400
Stand-alone module fee rate
Stand-alone module fee: £1,890
Notes
1. The fee rates listed are for the academic year shown, and you should be aware that these rates will increase annually, so students attending for more than one year should expect the total to be higher than is shown in the Illustration. The exact amount will depend on the fee rates set annually, and upon the years you are in attendance; these are normally published well before the start of each academic year, but for your own budgetary purposes you may wish to estimate a 5% annual increase on fee rates.

2. See the Oxford University website for Home/EU and Overseas classification of students for fees purposes.

3. MSc students are matriculated and are full members of the Collegiate University; college fees are included within the MSc programme fees and are paid to the colleges on a student's behalf.

4. Funding: Students applying for the MSc in Experimental Therapeutics are eligible to apply for a Clarendon Fund Scholarship. See also our financial assistance page for other opportunities.
Scholarships
Details of funding opportunities, including grants, bursaries, loans, scholarships and benefit information are available on our financial assistance page.
Modules in this programme
The following modules can be studied as part of this programme:
Apply for this course
Applications for this course should be made online via the University of Oxford Graduate Admissions website. Please see the Graduate Course Guide and the Application Guide for more information on how to apply.
All applications must have been fully completed before the application deadline. Shortlisted applicants will be invited to telephone interview and asked to provide evidence of their funding for the programme.
We will consider applications up until 28 June 2013.
Applications completed before 18 January 2013 will automatically be considered for a Clarendon Scholarship.
Please read our Contractual and Financial Information before submitting your application.
If you would like to discuss the programme please contact:

Sarah Kelly (Administrative Assistant)
Tel: +44 (0)1865 286955 - Email: expther@conted.ox.ac.uk
Contractual and financial information (important: please read before applying)
.