Postgraduate Certificate in Ecological Survey Techniques
Key facts
Types
Online and Distance Learning
Oxford Qualification - Part-time
Professional Development

Start date
Sep 2014
Subject area(s)
Environmental Sciences

Fees
For 2014 entry £4,395 (home/EU) / £5,895 (International)
Application status
Applications being accepted
Application deadline
Thu 17 July 2014
Course contact
If you have any questions about this course, please email est@conted.ox.ac.uk or telephone +44 (0)1865 286952.
Overview
PGCert EST Programme Specification
.
PGCert in EST selection criteria: 2014 entry
.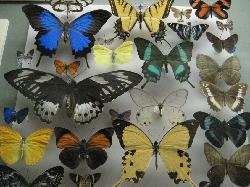 Places are still available for September 2014 entry. The final July deadline applies only should places remain available at that point. Click here for How to Apply.
The following course-specific schedule will run for complete applications received beyond 14 March:
30 May (MAY DEADLINE): telephone interview held in mid-June (provisionally 10 June) for short-listed candidates
30 June (JUNE DEADLINE): telephone interview held in mid-June (provisionally 08 July) for short-listed candidates
The Postgraduate Certificate in Ecological Survey Techniques offers an effective blend of online, face-to-face and experiential learning to equip students with capacity, knowledge, understanding and confidence to conduct ecological field surveys, and then quantify and analyse data in order to effectively assess and monitor biodiversity and ecosystems. The approach is practical, and students are encouraged to question, and pool/exchange knowledge and experience with their peers and tutors.
The PGCert is usually followed over one year, however we welcome students wishing to undertake a variable intensity of study over a longer period to help them balance other commitments or seasonal variations in optimal surveying conditions. Please get in touch with the course team to discuss variable intensity further on est@conted.ox.ac.uk
Want to find out more? Explore materials or revisit our online open event. Any questions for the team? - we're happy to talk to you at any time. Contact the Programme team with your questions (est@conted.ox.ac.uk).
Who is it for?
The PGCert attracts a diverse student body, based both in the UK and internationally (for 2012-13 - Italy, South Africa, Australia). The current cohort consists of students already working within the Sector seeking CPD, as well as recent graduates from related degree courses and those wishing to change career path.
It is designed to appeal to:
Those working in both developed and developing countries e.g. employees of NGOs and statutory nature conservation organizations, environmental consultants, wildlife conservation officers, environmental records office employees;
Those who are working in environment-related professions or wider business/industry where knowledge of environmental conservation practice, and in particular ecological survey techniques, is important to their jobs, e.g. secondary school teachers, FE and HE institution teachers, corporate employees, local government workers such as biodiversity planners;
Those who are volunteers or have local influence and have an active non-professional interest in environmental conservation or those who want to change career into the environment sector and need an environmental qualification, e.g. local environment group volunteers and leaders, expedition NGOs who rely on volunteers to conduct field research, volunteers with NGOs and Wildlife Trusts
Fees and Funding
Fees as stated cover course tuition and assessment. Our (approx a third for 2013 entry) students over the past two years have been successful in obtaining funding help or packages. The Department offers a generous bursary scheme for UK-based students on award-bearing courses.
Description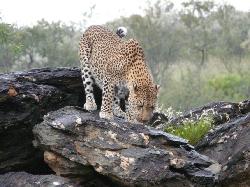 Key Features
The course is ideal for both UK- based and international students wishing to follow a flexible programme of study and needing to balance work and other commitments with an Oxford qualification. A choice of modules enables students to explore areas of interest and specialism within the field or those which are relevant to their professional background through the course. Drawing on a rich pool of expertise, teaching is conducted by a highly knowledgeable and diverse team of practitioners and academics engaged directly with ecological issues.
Structure
The core week at the start of the course (commencing 19 September for 2013 entry) is taught face-to-face in Oxford. (cost of board/lodging not included). Made up of five days of general introduction to the later modules, work will build to a piece of formative (no credit) assessment. Students also have the opportunity to start discussing academic and logistical aspects of field project proposals;
The four tutor-led online modules (2 core; 2 optional) each take no more than 100 hours to complete and each produce 10 credits of assessment. Each module will include revision activities, research and discussion activities, multimedia tasks, practical exercises and an assessment;
The field survey project consists of 1 month preparation time, 1-2 weeks full-time or full-time equivalent field survey, 1 month project writing, producing 20 credits of assessment;
The course Virtual Learning Environment (VLE) is fully tutor-led and accessible to students for the duration of the course; students regularly make full use of online forums to keep in touch and exchange knowledge
The equivalent of six one-hour tutorials will be delivered online.
Programme details
PGCert schedule
.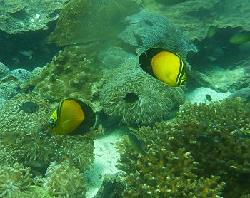 The Modules:
The one-year, part-time Postgraduate Certificate is made up of a number of modules, and teaching is delivered in a variety of ways.
FACE-TO-FACE: Introduction to EST
08 to 12 September 2014
This 5 -day module provides an induction to the course (you will get to meet your Course Director and fellow PGCert students) and its components as well as offering an introduction to Geographical Information Systems, an overview of how to go about identifying plants and and animals and an introduction to selected techniques. It will offer a mix of classroom and field-based teaching, with two days spent in the field at Wytham Woods on activities including use of GPS, bird netting and ringing, surveying bats and trees.
During the week, students are also introduced to University facilities/resources, and encouraged to start thinking about a research topic for their project. Students also make optional module selections, and start planning the rest of their year. For an idea of timings and content, please see the teaching timetable for September 2012.
CORE MODULES (5 weeks each in duration)
Field Techniques for Surveying Vegetation - commences 17 September 2014 , ONLINE, 10 CATS points (more details
Data Analysis: Statistics for Ecologists and Field Biologists - commences 29 October 2014, ONLINE, 10 CATS points (more details
OPTIONAL MODULES (Select TWO: 5 weeks each in duration)
Field Project (20 CATS points)
You will be introduced to the field project module during your week in Oxford. Whilst the bulk of your work on your project may commence later on in the year, you will start thinking about a topic early on, and will be given the equivalent of 6 hours' of online tutorials to help you to design, develop and implement your project. You will be assigned a supervisor with expertise in the field you wish to specialise in. The field project is worth around one third of your Certificate, and is a valuable piece of learning in its own right. Work here will consolidate and further develop skills you will have learnt in earlier modules. The course launched in September 2012, and we shall post details of project topics on this page later in Spring 2013.
Selection criteria
There may be specific subject requirements for your course, so do check the selection criteria below. These will be used by the University in assessing your application.
Read full selection criteria
Staff
Assessment methods
The course is assessed on a modular basis, with assessments reflecting the learning objectives of the course. Students are required to submit:
One 2500 word formative (marked with feedback but no credit towards formal course results) assignment;
Four 2000 word assignments, up to two of which may be submitted as poster or PowerPoint presentations depending on which optional modules are chosen (10 CATS points each);
One 5000 word field project and 1000 word online journal (20 CATS points).
IT requirements
This course is delivered mostly online and uses the Department's online assignment submission system. In order to meet course requirements you will need access to the Internet and a computer meeting our recommended minimum computer specification.
During the course face-to-face week students are required to bring a personal laptop on to which they will install Geographical Information Systems software 'QGIS' (guidance on instalation of this software will be given during the course; QGIS is free open source software used by many environmental scientists and employers, further details are available at the QGIS website). The minimum system requirements for this software are those outlined above.
Course tutorials will typically be conducted via Skype (free video calling software) students will therefore require suitable hardware (a webcam and microphone).
In addition to the IT Requirements outlined above, students are required to download and install QED Statistics for use throughout the course. Access to this software is provided as part of the course. QED Statistics is not compatible with Mac or Linux operating systems, students wishing to use QED Statistics on other systems are advised by Pisces Conservation Ltd to consider Windows emulation software, such as Bootcamp, to run a Windows system on their machine. For further information and a full system specification please visit the Pisces Conservation Ltd website.
Teaching methods
PGCert Course Aims
.
The programme is mostly taught online; this is designed to help in terms of access to the course for those in full-time employment, and can also encourage participation from students and professionals globally. Students come from a diversity of backgrounds, and are able to form effective networks and share perspectives on a range of themes.
Accommodation
The Department offers a full residential and catering facillity, with a range of both 3 and 4-star campus accommodation. 'Number 12', our recently refurbished Victorian on Wellington Square, right next to Rewley House, offers 9 superior en-suite bedrooms.
Scholarships
Professional and Career Development Loans:
If you are taking the PGCert in order to develop your career, you may wish to consider a Professional and Career Development Loan. Professional and Career Development Loans are bank loans used to pay for courses and training that help with your career or help get you into work.
You may qualify if you are taking a postgraduate course or a second Bachelors' degree. For details please visit this site.
Modules in this programme
The following modules can be studied as part of this programme:
Ecology (6)
Environmental Sciences (1)
Apply for this course
Applications for this course should be made via the University of Oxford Graduate Admissions website. Please follow the APPLICATIONS GUIDE. We regret that incomplete applications can not be considered.
For any queries and/or to register your interest in this course, please email the Programme Team at est@conted.ox.ac.uk.
Contractual and financial information (important: please read before applying)
.