The Structure of Clinical Trials and Experimental Therapeutics
Key facts
Types
Oxford Qualification - Part-time
Professional Development
Short Courses

Location
Oxford
Dates
Mon 13 to Fri 17 Oct 2014
Subject area(s)
Health

CATS points
20
Fees
From £1640.00
Application status
Applications being accepted
Course code
O14C246B9Y
Course contact
If you have any questions about this course, please email expther@conted.ox.ac.uk or telephone +44(0)1865 286955.
Overview
The Structure of Clinical Trials and Experimental Therapeutics course is a one-week module of the MSc in Experimental Therapeutics. Offered by the Oncology Department and the Department for Continuing Education's CPD Centre, the week will be led by Dr Rachel Kerr and will feature face-to-face lectures and tutorials from some of Oxford's leading clinicians and scientists.
The module can be taken as a stand-alone short course. It includes group work, discussions, guest lectures, and interaction and feedback with tutors and lecturers.
Please send me an email about future The Structure of Clinical Trials and Experimental Therapeutics courses.
Description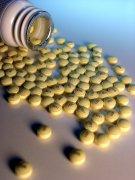 The Structure of Clinical Trials and Experimental Therapeutics course will provide students with the opportunity to learn more about and discuss the following topics:
The history of drug discovery
Modern methods of drug discovery
Preclinical drug development
First time in man; proof of concept
Early Phase I studies
Phase II/III studies
Regulatory authorities (CHM, NICE, EMEA, FDA)
Drug marketing and advertising
Research and writing skills
Staff
Dr Rachel Kerr

Role: Tutor
Dr Rachel Kerr gained a BSc (Physiology), and MBChB with Honours from University of Birmingham. After general medical post-graduate training
...more
Course aims
The course has been designed to:
introduce the most commonly used and most important analytical, quantitative and practical methods used in clinical trials and experimental therapeutics
enable students to understand the principles that underpin clinical trials and research and to enable them to translate that understanding into good clinical practice
enhance the quality of translational medicine and clinical trial management at the institutions to which students belong
allow the student to competently analyse and critically assess clinical trial publications.
Assessment methods
Assessment will be based on submission of a set written assignment, not exceeding 4,000 words.
Academic credit
Those wishing to may apply to take the course with accreditation. The University of Oxford Department for Continuing Education offers Credit Accumulation and Transfer Scheme (CATS) points for the course. Participants attending at least 75% of the taught course and successfully completing assessed assignments are eligible to earn credit equivalent to 20 CATS-equivalent points which may be counted towards a postgraduate qualification.
Those who do not wish to undertake the assessed work required for academic credit will receive a certificate of attendance at the end of the course.
Level and demands
For those interested in running clinical trials and research the week gives an excellent insight into this complex area and provides a really solid basis for future development.
This course is aimed at qualified doctors, particularly specialist registrars or consultants in Clinical Pharmacology or other medical specialities; clinical research fellows (any speciality); pharmacists; nurses; and graduates working in the pharmaceutical industry. The module can be taken independently as a stand-alone short course.
Teaching methods
The course will be taught by a range of scientists leading these areas of research, and there will be significant time programmed to discuss the scientific and sometimes ethical issues raised by this area of medical research. It will include group work, discussions, guest lectures, and interaction and feedback with tutors and lecturers.
A virtual learning environment (VLE) and access to some of the University of Oxford's online resources will provide support for those taking the course for credit.
Accommodation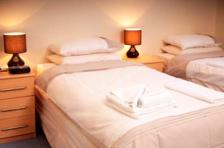 Accommodation is available at the Rewley House Residential Centre, within the Department for Continuing Education, in central Oxford. The comfortable, en-suite, study-bedrooms are rated 3-star, and come with free high-speed internet access and TV. Guests can take advantage of the excellent dining facilities and common room bar, where they may relax and network with others on the programme.
Payment
The course fee includes tuition, course materials, refreshments and a three course lunch on each day of the course.
Please see the MSc in Experimental Therapeutics page for more information regarding module fees when taking this course as a part of the MSc Programme.
Scholarships
Details of funding opportunities, including grants, bursaries, loans, scholarships and benefit information are available on our financial assistance page.
Fee options
Programme Fee

For students enrolled on the MSc: £1640.00

For stand-alone students: £1890.00

Apply for this course
Admissions criteria
To apply for our short courses you should:
be a graduate or have successfully completed a professional training course
have experience in a health-related field
demonstrate a suitable level of English (if this is not your first language).
How to apply
If you would like to apply for the MSc in Experimental Therapeutics please visit the application page.
To apply for this module as a short course please use the documents below.
Places on the course are limited, so early application is strongly recommended. Completed applications must have been received fourteen days before the course starts.
Your application can only be fully considered when an application form is supplied complete with payment or purchase order number


Please note no payments are processed until a student has been accepted onto the course


Your application will require a copy of your CV, and if you wish to take the course for credit, a reference.
Once we have received your completed application it will be considered by the admissions panel.
If your chosen course is full it is possible to submit a completed application form which, if successful, will be added to the waiting list. You will then be given the opportunity to attend should a place become available.
Contact
If you would like to discuss your application or any part of the application process before applying please contact:
Sarah Kelly (Administrative Assistant)
Tel: +44 (0)1865 286955 - Email: expther@conted.ox.ac.uk
You can apply for this course in the following ways:
Apply by post, email or fax
Short Course Terms & Conditions (important: please read before applying)
.

Programmes including this module
This module can be studied as part of these programmes: