Systematic Reviews
Key facts
The dates selected are unavailable as the course is full, however other dates are available. Please select a different date from the drop down menu below or use the course enquiry form to be kept informed of future runs of this course or to join the waiting list.
Types
Professional Development
Short Courses

Location
Oxford
Address
Rewley House
1 Wellington Square
Oxford
Oxfordshire
OX1 2JA. Map
Dates
Wed 14 to Tue 20 May 2014
Subject area(s)
Health

CATS points
20
Fees
From £1575.00
Application status
Course Full
Course code
O13C187B9Y
Course contact
If you have any questions about this course, please email cpdhealth@conted.ox.ac.uk or telephone +44 (0) 1865 286941.
Overview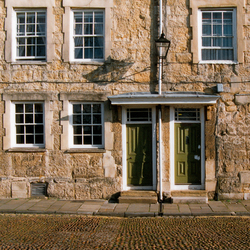 This module will take students through the process of doing a systematic review. It will focus on the practicalities, and build on the introductory modules. The module will use a problem-based learning approach in which each participant brings a specific topic for a systematic review to discuss, justify and revise during the module. It will stress the importance of choosing the correct study design to answer the question posed by the systematic review and will, therefore, not be restricted to systematic reviews of randomized trials.
This module is relevant both to people who will conduct systematic reviews and to those who will use knowledge from the ever-increasing number of systematic review being done by others. It does this by providing participants with a thorough understanding of the systematic reviews process, and how decisions made during the systematic review may have influenced its quality and relevance.
The last date for receipt of complete applications is Wednesday 30th April 2014. Regrettably, late applications cannot be accepted.
Description
This course will take the participants through the process of doing a systematic review and will focus on the practicalities rather than the theory.
The overall aims of this module are to enable students to;
Formulate a clear question for a systematic review and understand their key motivations for doing the review
Specify the eligibility criteria for a systematic review
Develop a search strategy for a systematic review
Prepare a quality appraisal and data extraction form for a systematic review
Identify, describe and discuss sources of heterogeneity among the studies in a systematic review
Develop a statistical analysis plan for a systematic review
Conduct, report and update a systematic review
Use this knowledge to assess the quality of systematic reviews done by others
The course will cover the following topics:
Formulating the question for your systematic review
Determining the eligibility criteria
Study identification
Data extraction
Assessing trial quality
Statistical analyses
Heterogeneity
Subgroup analyses
Reporting and updating of systematic reviews
Where to get help in the future
Core Reading
Egger, M., Smith, G. D. and Altman, D. G. (eds) (2001). Systematic reviews in health care: meta-analysis in context [2nd]. London, BMJ
Higgins, J.P.T., and Green, S. (eds) (2008). Cochrane Handbook for Systematic Reviews of Interventions Oxford, The Cochrane Collaboration. John Wiley and Sons Ltd
Centre for Reviews and Dissemination. Systematic reviews: CRD's guidance for undertaking reviews in health care
Comments from previous participants:
"Excellent style of teaching, which is engaging and interactive and incorporates individuals' systematic reviews, through discussion, detailed explanation and thoughtful interactions."
Staff
Professor Mike Clarke

Role: Module Coordinator
Mike Clarke is Chair of Research Methodology and Director of the MRC all-Ireland Hub for Trials Methodology Research at Queen's University,
...more
Assessment methods
Assessment will be based on submission of two written assignments which should each not exceed 1,500 words.
Scholarships
Details of funding opportunities, including grants, bursaries, loans, scholarships and benefit information are available on our financial assistance page.
Fee options
Programme Fee

Students enrolled on MSc in Evidence-Based Health Care: £1575.00

Students enrolled on Postgraduate Cert in Health Research: £1575.00

Students enrolled on Postgraduate Dip in Health Research: £1575.00

Short course in health sciences: £2070.00

Apply for this course
Admissions Criteria:
To apply for the course you should:

be a graduate or have successfully completed a professional training course
have at least two years' professional work experience in the health service or a health-related field
identify a work based problem for which you will be seeking evidence
be able to combine intensive classroom learning with the application of the principles and practices of evidence-based health care within the work place
have a good working knowledge of email, internet, word processing and Windows applications (for communications with course members, course team and administration)
show evidence of the ability to commit time to study and an employer's commitment to make time available to study, complete course work and attend course and university events and modules.
Sorry, this course was heavily oversubscribed and cannot take any more students into this class. Please use the course enquiry form to be kept informed of future runs of this course or to join the waiting list.
Programmes including this module
This module can be studied as part of these programmes: