MSc in Surgical Science and Practice
Key facts
Types
Oxford Qualification - Part-time
Professional Development

Dates
Sun 12 Oct 2014 to Wed 30 Sep 2015
Subject area(s)
Health

Fees
Click here for fee information.
Application status
Applications being accepted
Course contact
If you have any questions about this course, please email ssp@conted.ox.ac.uk or telephone +44 (0)1865 286954.
Overview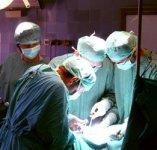 The MSc in Surgical Science and Practice is a part-time, modular course completed in two to three years by surgical trainees.
Delivered in collaboration with the Nuffield Department of Surgical Sciences it is designed to prepare senior surgical trainees for life as independent specialists by providing key skills and knowledge essential for modern practice, which are not fully represented or are omitted from most postgraduate training curricula. The course is unique as its part-time nature is designed to allow students to fit their study around work.
The MSc in Surgical Science and Practice provides a foundation in some of the most important additional life long skills which the future leaders of the profession need to acquire. Surgeons in the future will work as part of multi-disciplinary teams in complex organisations, and will need to adapt and develop new skills and roles throughout their professional lives. Thus the syllabus covers management skills, quality improvement, leadership, teamwork and patient safety, as well as an introduction to the principles of medical education and clinical research methods. The knowledge gained during this course will stand students in good stead throughout their careers.
Please keep me informed about the Surgical Science and Practice programme.
Programme details
Download the latest Surgical Science and Practice brochure
.
The MSc in Surgical Science and Practice is organised around six compulsory modules, plus a work-based research project and dissertation. The programme is normally completed in two to three years. Students are full members of the University of Oxford and are matriculated as members of an Oxford college.
The course features a significant component of online and distance learning, as well as one week of intensive teaching in Oxford per module.
During the course there is an exceptional opportunity for an introduction, with hands-on experience, to leading edge modern surgical technology such as the Da Vinci robot. The programme also features lectures by staff from the Centre for Evidence Based Medicine based in the world-renowned Department of Primary Care Health Sciences.
Taught by global experts, the modules in this programme can also be taken as individual stand-alone courses.
Modules:
Each module takes place once a year, giving students the opportunity to individualise their patterns of study.
Selection criteria
There may be specific subject requirements for your course, so do check the selection criteria below. These will be used by the University in assessing your application.
Read full selection criteria
Staff
Course aims
The overarching aim of the MSc in Surgical Science and Practice is to provide the next generation of surgeons with the tools to build and lead successful surgical units delivering safe, high quality, high reliability care.
By the end of the course candidates will be able to understand the following important principles:
How to evaluate clinical research evidence critically and understand how it should be interpreted and applied to one's own context and practice;
How to design, conduct and evaluate teaching and training for postgraduate clinicians, and how to assess curricula and teaching programmes;
Financial and quality management ideas, and methods for analysing and restructuring the systems in which surgeons work;
A theoretical understanding of the use of modern surgical technology linked to baseline practical training in minimally invasive and robotic surgical techniques;
The teamwork, leadership and communication skills required for effective and safe working in a modern surgical environment.
What will you gain from attending the programme?
At the end of the programme you will be able to:
Critically appraise relevant clinical research and estimate its validity and relevance to your practice;
Understand in principle how to design your own clinical research studies, and what expert support you need to be successful;
Understand basic business and financial planning in the health care industry;
Develop your own business plans and cases for your practice;
Understand the principles of leading a team and how to foster an appropriate culture to promote good teamwork and communication;
Analyse and improve systems of work within surgery using standard industrial quality improvement and human factors principles;
Understand how to act as a mentor and trainer for postgraduate trainees, how to set up and run courses and curricula, and how to evaluate and improve trainee progress;
Understand and have some experience of using up to the minute surgical technology which is likely to become important during your career.
Assessment methods
To complete the MSc, students will need to:
Attend the six compulsory modules in Oxford, and undertake assessed written assignments for each module;
Complete a dissertation on a topic selected by the candidate in consultation with the supervisor and approved by the Standing Committee.
Dissertation
The dissertation will be founded on a work-based research project that will build on the material studied in the taught modules. The dissertation should normally not exceed 15,000 words.
The project will normally be supervised by an academic supervisor from the University of Oxford, and an employer-based mentor.
IT requirements
This course uses the Department's online assignment submission system. In order to prepare and submit your course assignments you will need access to the Internet and a computer meeting our recommended
minimum computer specification
. Students of this course may use the student computing facilities provided in Departmental buildings.
Teaching methods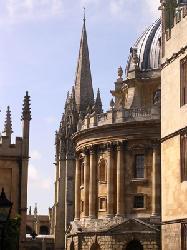 The class-based modules include a period of preparatory study, a week of intensive face-to-face lectures and tutorials, followed by a period for assignment work. Attendance at modules is a requirement for study. Some non-classroom activities are provided at facilities elsewhere in the University, including surgical simulators and operating theatres on the University's hospital sites. The course includes taught material on research skills.
The taught modules include group work, discussions, guest lectures, and interaction and feedback with tutors and lecturers. Practical work develops the student's knowledge and understanding of the subject. This includes supervised access to surgical simulators and robots as part of the Surgical Technology and Robotics module.
A virtual learning environment (VLE) provides extensive support between modules.
Resources available:
University of Oxford libraries, including:
Plus facilities from the Department of Continuing Education, including:
WebLearn virtual learning environment
Accommodation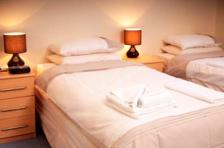 Accommodation is available at the Rewley House Residential Centre, within the Department for Continuing Education, in central Oxford. The comfortable, en-suite, study-bedrooms are rated 4-star, and come with free high-speed internet access and TV. Guests can take advantage of the excellent dining facilities and common room bar, where they may relax and network with others on the programme.
Payment
Fee rates
You will be required to pay an annual award fee for every academic year (or part-year) that you attend the course, and to pay module or dissertation fees as they become due. Fees must be paid in accordance with the Contractual and financial information [see below] for this programme. All amounts are in pounds sterling.
Fee rates for the academic year 2014-15 [1]
MSc programme fee rates [2]
Annual award fee:
£1,310 for Home/EU students or
£6,200 for Overseas students (see note 1)
Module fee: £1,640 (per taught module)
Dissertation fee: £4,920 (equivalent to 3 module fees)
Illustration for MSc programme (assumes completion within two years)
Home/EU [3]
2 x annual award fee = £2,620
6 x module fee (6 taught modules) = £9,840
1 x dissertation fee = £4,920
Total: £17,380
Overseas [3]
2 x annual award fee = £12,400
6 x module fee (6 taught modules) = £9,840
1 x dissertation fee = £4,920
Total: £27,160
Notes
1. The fee rates listed are for the academic year shown, and you should be aware that these rates will increase annually, so students attending for more than one year should expect the total to be higher than is shown in the Illustration. The exact amount will depend on the fee rates set annually, and upon the years you are in attendance; these are normally published well before the start of each academic year, but for your own budgetary purposes you may wish to estimate a 5% annual increase on fee rates.
2. MSc students are matriculated and are full members of the Collegiate University; college fees are included within the MSc programme fees and are paid to the colleges on a student's behalf.
3. See the University of Oxford website for Home/EU and Overseas classification of students for fees purposes.
Scholarships
Sources of funding: external grants, awards, scholarships and bursaries
.
Judith Hockaday Travel Bursaries: Students attending postgraduate medical courses who are normally resident in less developed countries may be eligible for a bursary to help with travel to and from Oxford.
Nuffield Manor Hospital Scholarship
We are very pleased to announce that Nuffield Health, The Manor Hospital, Oxford, has generously funded a full scholarship for an outstanding student on the University of Oxford's MSc in Surgical Science and Practice.
The scholarship of £21,362 will support one student who successfully applies to start the MSc in October 2013, covering tuition fees of £16,695 (assumes completion within two years) and a maintenance allowance for travel, accommodation, books and other incidentals. The scholarship is available on a competitive basis and the successful scholar will be selected by the University based on academic merit and potential.
Any individuals fitting the following criteria are encouraged to apply:
Must be ordinarily resident in the UK
Must be a practising surgical consultant
Must specialise in orthopaedics, cardiovascular surgery or neurosurgery
Please send us an email for more information about how to apply for the scholarship.
Clarendon Fund Scholarship
Applications to the MSc completed before 24 January 2014 will automatically be considered for a Clarendon Fund Scholarship.
Liu Po Shan Scholarships
Trinity College is offering two scholarships, each worth a total of £7,500, for students enrolling on the MSc in Surgical Science and Practice in the 2013-14 academic year. The scholarships will be awarded to students who join Trinity College, and who would not be able or would struggle financially to undertake the course without a Liu Po Shan Scholarship. To apply, please send a letter (no more than one side of A4) detailing your circumstances to:
Programme Manager
MSc in Surgical Science and Practice
Continuing Professional Development Centre
Department for Continuing Education, University of Oxford
1 Wellington Square
Oxford
OX1 2JA
Alternatively, you can send your letter by email to:
ssp@conted.ox.ac.uk
Programme Scholarship
We are pleased to announce that we are now offering one scholarship to a student on the MSc in Surgical Science and Practice. The value of the scholarship is equivalent to the cost of three MSc modules. The scholarship can be applied for by:
any students enrolled upon the MSc prior to October 2013;
any students starting the MSc in October 2013.
Please download the following document for more information about the scholarship and how to apply:
Scholarship for the part-time MSc in Surgical Science and Practice at the University of Oxford
The deadline by which applications for the scholarship need to have been received is 23 August 2013.
Other sources of funding
Details of funding opportunities, including grants, bursaries, loans, scholarships and benefit information are available on our financial assistance page.
Modules in this programme
The following modules can be studied as part of this programme:
Apply for this course
Applications for this course should be made online via the University of Oxford Graduate Admissions website. Please see the Graduate Course Guide and the Application Guide for more information on how to apply.
Applications will be considered at each of the following gathered field deadlines:
24 January 2014*
14 March 2014
If places are still available after the University's main 14 March 2014 deadline, we will consider applications until 27 June 2014.
*Applications completed before 24 January 2014 will automatically be considered for a Clarendon Scholarship.
Help us to help you. Apply early - if you submit your application early, the Graduate Admissions team will be able to let you know if any items are missing. Applications must have been fully completed by the relevant application deadline in order to be considered, so please ensure that you have gathered your supporting materials in advance and have given your referees plenty of time to prepare their references before the deadline. Click here for a recommended timeline for applications.
Shortlisted applicants will be invited to telephone interview.
Please read our 'Contractual and financial information' before submitting your application.
If you would like to discuss the programme please contact:

Tel: +44 (0)1865 286954 - Email: ssp@conted.ox.ac.uk
Contractual and financial information (important: please read before applying)
.