Ethics for Biosciences
Key facts
Types
Online and Distance Learning
Professional Development
Short Courses

Location
Online
Dates
Mon 24 Feb to Fri 2 May 2014
Subject area(s)
Health

CATS points
15
Fees
From £1575.00
Application status
Closed to new applications
Course code
O13C204B9Y
Course contact
If you have any questions about this course, please email cpdhealth@conted.ox.ac.uk.
Overview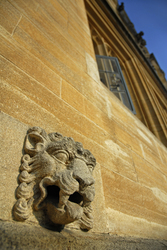 This ten week online module is designed to facilitate understanding, reflection on and engagement with key ethical and social issues thrown up by conducting clinical research, practicing evidence-based health care, and engaging with science and technology. Online discussion forums enable real time communication between students and the tutor, and facilitate informed critical thought and interpretation of practical scenarios.
The last date for receipt of complete applications is Friday 7 February 2014. Regrettably, late applications cannot be accepted.
Programme details
View a sample unit of this course.
Through guided readings, online discussion, case studies and other activities participants will consider the social and ethical implications of increases in life span, cloning, genetic modification, genetic differences in race and gender, clinical trials in the developing world, eugenics, private markets in organs for transplant and the ownership of human tissue.
The course was created by Marianne Talbot, Director of Studies in Philosophy for the Department for Continuing Education.
She adds: "These days science students cannot afford to be oblivious to the ethical and social issues surrounding their subjects. The online course in bioethics is designed especially for science graduates with no background in philosophy. All who complete it will find that they can discuss these issues with confidence."
Requirements
Computer Specifications:
Staff
Dr Jeremy Howick
Role: Module Coordinator
Jeremy Howick
is the MSc in Evidence-Based Health Care Dissertation Coordinator and NSPCR
...more
Course aims
This course will help participants to:
acquire a sensitivity to the social and ethical context in which science must work
understand some of the key ethical and social issues related to bioethics
analyse and evaluate arguments for the different positions that people might adopt with respect to these issues
reflect on and argue for their own position in relation to these issues
acquire an understanding of the key drivers in the formation of public opinion.
Scholarships
Details of funding opportunities, including grants, bursaries, loans, scholarships and benefit information are available on our financial assistance page.
Fee options
Programme Fee

Students enrolled on MSc in Evidence-Based Health Care: £1575.00

Students enrolled on Postgraduate Cert in Health Research: £1575.00

Students enrolled on Postgraduate Dip in Health Research: £1575.00

Short course in health sciences: £1890.00

Apply for this course
Sorry, this course is not currently accepting applications. If you have any questions about this course, please use the course enquiry form.
Programmes including this module
This module can be studied as part of these programmes: