Postgraduate Cert in Cognitive Behavioural Therapy for Psychological Trauma
Key facts
Sorry, this course is currently unavailable. Please use the course enquiry form to be kept informed of future runs of this course.
Types
Oxford Qualification - Part-time
Professional Development

Subject area(s)
Health
Psychology and Counselling

Fees
Please see payment section for more information
Application status
Closed to new applications
Course contact
If you have any questions about this course, please email octc@oxfordhealth.nhs.uk or telephone +44 (0)1865 738816.
Overview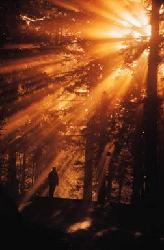 This programme is designed to offer in-depth training and supervision in cognitive behavioural therapy for traumatised populations. The course is aimed at healthcare professionals who have basic CBT skills and want specialist training in working with psychological trauma. The 16 days of training will be spread over an academic year, in intensive two-day teaching blocks, and will provide a strong grounding in current theories and up-to-date evidence. The generic impact of psychological trauma on brain function, memory and psychological development will be covered, as well as techniques for working effectively with developmental and adult trauma, and a range of trauma populations (e.g. refugees, survivors of domestic violence, occupational trauma and children). The course will also include some clinical consultation in small groups.
Selection criteria
There may be specific subject requirements for your course, so do check the selection criteria below. These will be used by the University in assessing your application.
Read full selection criteria
Staff
Ms Martina Mueller

Role: Director
Martina Mueller is a Consultant Clinical Psychologist who leads the trauma service for the Oxford and Buckinghamshire Mental Health Care Trust. She
...more
Course aims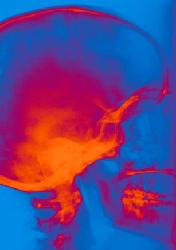 By the end of the course, students will be able to:
Demonstrate knowledge of the fundamental principles of CBT and the evidence-base for the application of CBT techniques for psychological trauma in a range of populations
Critically appraise research evidence and theoretical concepts
Demonstrate knowledge of CBT models of PTSD and complex trauma presentations
Establish and maintain a collaborative working alliance with patients, including those who present with loss of interpersonal trust and unhelpful interpersonal coping styles
Conceptualise the development and maintenance of a range of trauma presentations in line with current CBT based models and theories
Design and implement a wide range of CBT treatment plans/interventions for patients with on-going high quality clinical supervision
Make appropriate use of clinical supervision for addressing difficulties arising in therapeutic practice
Assessment methods
Written assignments
a) Essay
Students are required to write one essay of 4,000 words, demonstrating knowledge of cognitive behavioural therapy theory, research and practice in relation to topic areas selected by the course, and reflecting the taught syllabus.
b) Case Report
Students are required to write a case report of 6,000 words, describing a clinical case, including formulation and treatment plans and presenting these in the context of reference to relevant theory, research and clinical literature.
Evaluation of clinical performance
a) Audio/video-recorded treatment sessions
Students must submit one audio or video recorded example of mid-treatment cognitive therapy sessions. Using this recording, development of cognitive therapy skills will be evaluated by means of the Cognitive Therapy Scale - Revised, an established measure of therapist performance.
b) Log book
Students are also required to keep a log book of their supervised CBT practice over the term.
IT requirements
This course uses the Department's online assignment submission system. In order to prepare and submit your course assignments you will need access to the Internet and a computer meeting our recommended
minimum computer specification
. Students of this course may use the student computing facilities provided in Departmental buildings.
Teaching methods
This course will consist of lectures, tutorials, seminars, and classes on the principles and practice of cognitive behavioural therapy for psychological trauma, together with clinical practice in cognitive behavioural therapy for psychological trauma.
Accommodation
Accommodation is available at the Rewley House Residential Centre, within the Department for Continuing Education, in central Oxford. The comfortable, en-suite, study-bedrooms are rated 3-star, and come with free high-speed internet access and TV. Guests can take advantage of the excellent dining facilities and common room bar, where they may relax and network with others on the programme.
Payment
Fees for the 2015-16 academic year:
Home/EU - TBC
Overseas - TBC
For NHS employees, CPD funding may be available through your employing Trust. For staff employed by Oxford Health NHS Foundation Trust, please direct your funding enquiries to David Slingo (Head of Learning and Development) or to Fiona Whitehouse (CPD Facilitator).
All fees are subject to change.
Scholarships
Details of funding opportunities, including grants, bursaries, loans, scholarships and benefit information are available on our financial assistance page.
Apply for this course
Applications for the Postgraduate Certificate in Cognitive Behavioural Therapy for Psychological Trauma are not currently being accepted.
This course is offered biennially. The next intake will commence in October 2015, with applications being accepted from September 2014.