Search results - MSc in Advanced Cognitive Therapy Studies
Key facts
Types
Oxford Qualification - Part-time
Professional Development

Subject area(s)
Health
Psychology and Counselling

Fees
Please see payment section for more information
Application status
See course details
Course contact
If you have any questions about this course, please email octc@oxfordhealth.nhs.uk or telephone +44 (0)1865 738816.
Overview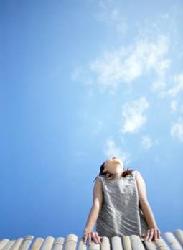 Students who progress from the Advanced Cognitive Therapy Studies (ACTS) modules to completing the
Postgraduate Diploma in Advanced Cognitive Therapy Studies
can apply to transfer to MSc status. The award of the MSc depends on successful completion of the taught components of the
Postgraduate Diploma in Advanced Cognitive Therapy Studies
and associated assignments, plus completion of an independent research project. The ACTS MSc offers a unique opportunity to carry out "real world" CBT research in the student's place of work.
Description
This is an opportunity for ACTS Postgraduate Diploma students to continue their studies by carrying out research under the guidance of ACTS tutors. This carries a further 60 CATS points. MSc students will receive regular research tutorials from the ACTS research tutor and partial supervision from an ACTS supervisor. As many students will live some distance from Oxford, students are strongly recommended to also secure a local supervisor in their place of work.
All students embarking upon the MSc programme are required to join a University of Oxford college and to attend a matriculation ceremony. This is a formal occasion which admits students to full membership of the University of Oxford.
All ACTS awards are made by the University of Oxford, under the aegis of its Continuing Education Board (OUDCE).
Programme details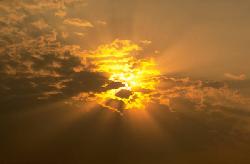 ACTS Postgraduate Diploma students submit a realistic research proposal which is approved by the ACTS Research Tutor and this can be taken forward by those students who progress to MSc status. Thus much of the preparation for the research is carried out before the student progresses to MSc status. It is imperative that students obtain approval from their local Research Ethics Committee as soon as possible as research cannot progress without this. Once ethical approval has been established, the MSc student will then complete and write up a research project appropriate for their work setting and client population (e.g. a single case series, an evaluation of the immediate impact of innovations in service delivery) in no fewer than three terms.
Selection criteria
There may be specific subject requirements for your course, so do check the selection criteria below. These will be used by the University in assessing your application.
Read full selection criteria
Course aims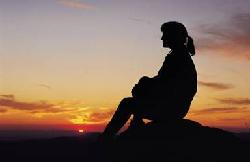 The aims of the course are:
To gain practical experience in planning and conducting 'real world' CBT research
To produce a publishable piece of research
To develop skills in applying research theory to routine CBT practice
To develop self-reflective skills as a CBT researcher
Assessment methods
Research is to be written up in the form of a publishable paper along with a detailed critique of the student's research procedure and findings. The paper and critique must not exceed 15,000 words in total. The research dissertation will be examined by the Research Tutor and another examiner.
Teaching methods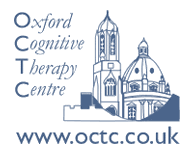 MSc students will receive regular tutorials, arranged at a time which is convenient to the students and the tutor, where there will be an opportunity for discussion and directed learning. At this level, students are also expected to engage in self–directed learning. Students will be in e-mail and telephone contact with their OCTC supervisors and it is anticipated that they will have regular direct contact with their local supervisors.
Teaching outcomes
At the end of the course, students completing the MSc are expected to:
Display in depth knowledge and understanding of the theoretical basis of CBT research findings
Display sound research skills in real world situations
Show an ability to select appropriate methodology, data analysis methods and to interpret data
Display skills in writing academic papers
Accommodation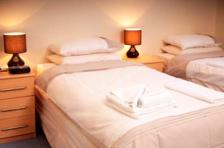 Accommodation is available at the Rewley House Residential Centre, within the Department for Continuing Education, in central Oxford. The comfortable, en-suite, study-bedrooms are rated 3-star, and come with free high-speed internet access and TV. Guests can take advantage of the excellent dining facilities and common room bar, where they may relax and network with others on the programme.
Libraries
Students may have access to a small specialist library of cognitive behavioural therapy texts held at the Oxford Cognitive Therapy Centre. Students also benefit from holding a University of Oxford Student Card which offers access to all the University of Oxford libraries, including Internet access.
Payment
Students pursuing the MSc must be matriculated members of an Oxford college. Oxford colleges require the additional payment of an annual fee. OUDCE has very good links with Kellogg College which has hosted the majority of ACTS MSc students. Information and guidance on college application and benefits of membership will be provided when students apply for the MSc.
Scholarships
Details of funding opportunities, including grants, bursaries, loans, scholarships and benefit information are available on our financial assistance page.
Apply for this course
Students can apply for a transfer of status to MSc from the Postgraduate Diploma in Advanced Cognitive Therapy Studies.