Search results - DPhil in Cognitive Behavioural Therapy
Key facts
Types
Oxford Qualification - Part-time
Professional Development

Subject area(s)
Health
Psychology and Counselling

Fees
Please see payment section for more information
Application status
See course details
Course contact
If you have any questions about this course, please email octc@oxfordhealth.nhs.uk or telephone + 44 (0) 1865 738816.
Overview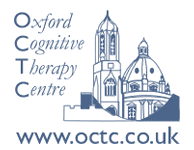 The part-time DPhil is part of the Oxford Cognitive Therapy Centre, which is part of Oxford Health NHS Foundation Trust. The programme also works closely with the University of Oxford's Department for Continuing Education. The Department's graduate students have access to the full range of Oxford's library and computing facilities.
Description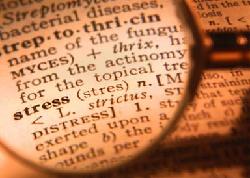 The part-time DPhil regulations normally require a minimum of eight years' part-time study (equivalent to four years' full-time), although this may be reduced to six years' part-time (three years' full-time equivalent) if the applicant has successfully completed the MSc in Advanced Cognitive Therapy Studies or the Postgraduate Diploma in Cognitive Studies. Research students may be required to undertake appropriate research training provided within the Department. In addition, they will be strongly encouraged to participate in seminars and informal meetings with staff and other researchers. The major commitment of time will be to individual study and research.
The topic of a DPhil in Cognitive Behavioural Therapy should have a significant focus on issues related to cognitive behavioural therapy theory or practice, e.g. developing some aspect of the cognitive behavioural understanding of a particular disorder; developing an aspect of the cognitive behavioural treatment methods or their application to a disorder; or theoretical or methodological issues in relation to cognitive behavioural practice etc. A DPhil in Cognitive Behavioural Therapy should focus on a primary research topic relevant to the theory, principles and practice of interventions that fall under the umbrella of cognitive behavioural theory or interventions, including both group and individual treatments, third wave approaches and self-help based approaches.
Selection criteria
There may be specific subject requirements for your course, so do check the selection criteria below. These will be used by the University in assessing your application.
Read full selection criteria
Staff
Dr Freda McManus

Role: Director
Dr Freda McManus is a Consultant Clinical Psychologist and Clinical Research Fellow in the University of Oxford's Department of Psychiatry. She is
...more
Teaching methods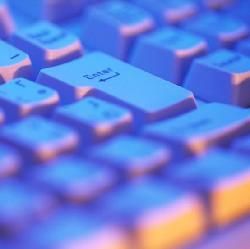 Finding a supervisor for the DPhil in CBT
Being a committed student, with an excellent academic record, a good grounding in cognitive behaviour therapy principles and practice and sound ideas for a research project, are necessary but not sufficient conditions to be accepted for a DPhil in CBT. You also need to have identified an Oxford supervisor who is interested in your research ideas and is willing and available to supervise you.
The relationship between supervisor and supervisee is a very personal one and can be extremely rewarding for both parties. It is important, therefore, for you and your supervisor to have had the opportunity to talk to each other on more than one occasion and have discussed your research ideas and established that the relationship will work and that you have a mutual understanding about the potential directions of the research, and can both make a commitment to the project that will span several years.
The onus is on prospective students to find someone suitable and willing to supervise them. How do you do this? The DPhil in CBT was set up to give graduates of the Diploma and MSc in cognitive therapy courses the opportunity to undertake a doctorate part-time. During the Diploma or MSc students will encounter many excellent teachers and should take the opportunity to approach people whose work or skills are in the right area to complement their proposed research. Most people who have a good grounding in CBT will know about many of the individuals in Oxford who are working in this area and should approach them directly. Alternatively, attending the Oxford Cognitive Therapy Centre's standalone workshops may also provide you with the opportunity to talk to potential Oxford supervisors. Alternatively you can search on the Oxford University website or the
Accommodation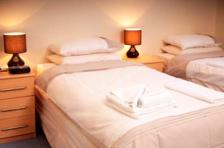 Accommodation is available at the Rewley House Residential Centre, within the Department for Continuing Education, in central Oxford. The comfortable, en-suite, study-bedrooms are rated 3-star, and come with free high-speed internet access and TV. Guests can take advantage of the excellent dining facilities and common room bar, where they may relax and network with others on the programme.
Payment
The annual fee for the DPhil will be:
Home/EU - £1,800 per annum
Overseas - £6,400 per annum
Please note that in addition, students will be required to pay fees to the college of which they are a member. This will be in the region of £1100 and £1300 per annum depending on the college of choice.
Scholarships
Details of funding opportunities, including grants, bursaries, loans, scholarships and benefit information are available on our financial assistance page.
Apply for this course
Please note this course is currently closed and we are not accepting applications at the present time.