Undergraduate Diploma in Environmental Conservation
Key facts
Sorry, this course is currently unavailable. Please use the course enquiry form to be kept informed of future runs of this course.
Types
Oxford Qualification - Part-time
Professional Development

Subject area(s)
Environmental Sciences

Fees
Course closed to new students
Application status
Closed to new applications
Course contact
If you have any questions about this course, please email envcon@conted.ox.ac.uk or telephone 01865 286953.
Overview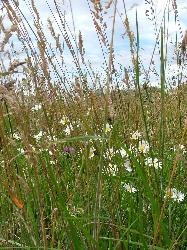 This course is now closed to new students. Plans are currently underway to re-define how we continue to deliver teaching of the very highest quality in environmental conservation and management, and we remain fully committed to developing exciting new provision.
We warmly welcome any thoughts/feedback you might wish to offer; we would be delighted to feed these into our process of review: envcon@conted.ox.ac.uk
Please complete our
online questionnaire
, or write to envcon@conted.ox.ac.uk. We would appreciate your thoughts on any of the areas we have highlighted.
In the meantime, we are running short course programming across a range of themes in Environmental Conservation for 2012-13.
You may also be interested in our Ecological Survey Techniques Programme.
Visit our Environment and Sustainability pages for the latest course developments.
Description
Our previous students have included volunteers or employees with wildlife trusts, botanical societies and other NGOs, Local Authority employees, and environmental educators, as well as those hoping to apply skills and knowledge gained within agriculture, IT, and many other fields.
What do our students say?
"Very pleased to say that it has so far lived up to the brochure, and I have found all staff friendly and helpful. Having both year groups together is a huge bonus for newcomers. This first term has been fun, and I am looking forward to the new year."
"I passed the course and am delighted to be continuing work with the Wychwood Project on a new three year programme to develop volunteering opportunities for young people aged 16-25."
"Having been interested in nature and the environment all my life, I felt I wanted to formalise and expand my knowledge. I found the course to be fantastic: it is also rewarding, and builds a whole network of contacts for students, as well as offering a recognised qualifications and a well rounded view of issues."
Apply for this course