Undergraduate Advanced Diploma in Environmental Conservation
Key facts
Sorry, this course is currently unavailable. Please use the course enquiry form to be kept informed of future runs of this course.
Types
Oxford Qualification - Part-time
Professional Development

Subject area(s)
Environmental Sciences

Fees
The course is closed to new students
Application status
Closed to new applications
Course contact
If you have any questions about this course, please email envcon@conted.ox.ac.uk or telephone 01865 286953.
Overview
This course is now closed to new students. Plans are currently underway to re-define how we continue to deliver teaching of the very highest quality in environmental conservation and management, and we remain fully committed to developing exciting new provision.
We warmly welcome any thoughts/feedback you might wish to offer; we would be delighted to feed these into our process of review: envcon@conted.ox.ac.uk
Please complete our
online questionnaire
, or write to envcon@conted.ox.ac.uk. We would appreciate your thoughts on any of the areas we have highlighted.
In the meantime, we are running short course programming across a range of themes in Environmental Conservation for 2012-13.
You may also be interested in our Ecological Survey Techniques Programme.
Visit our Environment and Sustainability pages for the latest course developments.
Description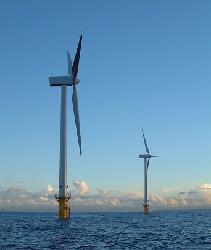 Content attracts a truly diverse set of students – in terms of geography, background, stage of career and type of experience, perspectives – and this contributes to the rich learning environment.
What do our students say?
Emma Hoten (2011):
Emma had been working in retail for 10 years and after working on introducing environmental products into a large retail organisation, she took the decision to return to study:
"I became much more aware of the impact modern consumer behaviour was having on our environment. I wanted to understand more about the science behind climate change and its consequences, and this course was ideal. The topics gave me the breadth of understanding I was searching for, yet being a University of Oxford course, was intellectually stretching enough to keep me interested in completing a two year commitment. At the same time I decided to leave Retail and work for a small invertebrate conservation charity as Conservation Projects Manager, to learn as much as possible about habitats and endangered species. It was the course though that drove me towards a second change in career: the single most common reason for why issues exist in the first place is as a direct consequence of human behaviour and I realised that changing behaviour is the quickest way to halt climate change. I decided that moving back into the private sector and taking ownership for the sustainability of products that I was sourcing and buying would have more of a positive impact than anything else I could do. I now work for Travis Perkins and see sustainable building as key to making a change for future generations."
Andrew Kelcey (2011):
Andrew is a building surveyor who is currently the Head of Resources at Shropshire Fire and Rescue Service, where he is responsible for the management of the assets used by the Services employees (including buildings, vehicles and equipment), suppliers and procurement, and the Services environmental and sustainability impacts. In 2007 the Service recognised the increasing importance of effective environmental management and decided to implement a formal ISO 14001 environmental management system, becoming the first to achieve registration with BSi in 2008. While doing this work Andrew felt he needed a greater understanding of the range of environmental impacts and, after researching learning opportunities, he identified the Advanced Diploma as providing both the range and depth of understanding he sought.
Andrew says:
"Being a part of this course has been an enormous privilege. It has given me the opportunity to discuss, challenge and be challenged by some of the finest academics in their field, the voices and commentators you normally only hear on Radio 4, local and industry experts and, of course, the wide variety of fellow students. It has also given me the chance to work in a truly academic environment and, with excellent support from tutors, to develop research and study skills".
Staff