Search results - Postgraduate Diploma in International Wildlife Conservation Practice
Key facts
Types
Oxford Qualification - Full-time
Professional Development

Subject area(s)
Ecology
Environmental Sciences

Application status
See course details
Course contact
If you have any questions about this course, please email wildcru.diploma@zoo.ox.ac.uk or telephone +44 (0)1865 393125.
Overview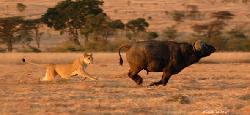 An eight-month full-time course (of which one month is distance learning) focusing on the global dimensions of wildlife conservation, and the survey and analysis methods commonly used in the study of terrestrial mammals. The course is intended for early-career conservationists, working with government agencies or NGOs, or recent graduates with considerable field experience.
Please visit the Department of Zoology website for further details of the Recanati-Kaplan Centre Postgraduate Diploma in International Wildlife Conservation Practice: http://www.wildcru.org/courses/diploma/
USEFUL WEBLINKS

Read more about the Wildlife Conservation Unit (WildCRU), and its Director, Professor David Macdonald
WildCRU research team (from many countries across the globe)
More about the Panthera Foundation, and link to newsroom (Mission: Panthera's mission is to ensure the future of wild cats through scientific leadership and global conservation action).
Scholarships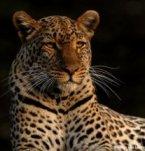 A grant by the founder of the Panthera Foundation (Dr Thomas Kaplan) provides for the sponsorship of candidates from the developing world. Depending on the amount of own or third party funding secured by candidates, applications can be made for any or all of the following costs:
Course fees
International travel, to and from the UK
Accommodation
Living expenses for the duration of the course
For visit the
WildCRU website
for further details regarding the financial support available through the Recanati-Kaplan WilldCRU Scholarships.
Apply for this course
The deadline for applications is in mid-June each year. Conservationists working in developing nations are particularly welcome to apply. More on the applications process.