Search results - Global Challenges in Transport Programme
Key facts
Types
Professional Development
Short Courses

Start date
Mar 2013
Subject area(s)
Environmental Sciences
Geography Studies
Town and Country Planning

Application status
In Progress - still open to new applications
Course contact
If you have any questions about this course, please email transport@conted.ox.ac.uk or telephone +44 (0)1865 286945.
Overview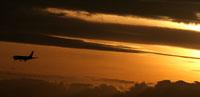 Designed to meet the needs of high-calibre professionals working in transport and related fields, across the public, private and third sectors, the University of Oxford's Leadership Programme on Global Challenges in Transport is targeted at existing and future leaders who seek a greater understanding of the key economic, societal and environmental issues facing global mobility in the 21st century.
Offering a unique and critical perspective, this flexible, modular course of study has been developed by the University's world-renowned Transport Studies Unit, and is certified and fully CPD - accredited by the Chartered Institute for Transport and Logistics.
Programme details
The 2012-13 Leadership Programme is comprised of six individual courses. The courses have been carefully designed to complement each other, and also function as stand-alone courses, with participants able to register for as many or as few courses as they wish. Those completing all six courses benefit from a discounted overall programme fee.
Each course comprises a blend of lectures, seminars, distinguished visiting speakers, and practice-based workshops with industry experts. As well as learning from cutting-edge research and practice, participants will also be encouraged to share their own professional experiences with their peers. The courses are designed such that participants will broaden their critical understanding of global transport challenges and how these relate to contemporary economic globalisation, urbanisation, social policy, resource scarcity, and climate change.
All courses are delivered in the pleasant surroundings of St. Anne's College, University of Oxford, where participants will also be provided with three nights' en-suite accommodation and all meals.
This Course examines the evolution and uptake of contemporary mobility systems. Individual sessions will explore emerging contemporary mobility cultures in different global regions, diffusion and new perspectives on the role of technology in changing behaviours and energy reduction, and the sociocultural dynamics of behaviour change. The course additionally offers an overview of new and emerging smart technologies and behavioural intervention programmes and provides insights into current projects and initiatives across the globe.
This Course explores the role of different actors, organisations and institutions in the creation, management and evolution of transport systems in various global contexts. The lectures and interactive workshops explore how policies are formulated and implemented at a range of spatial scales, and how such interventions vary in terms of effectiveness and efficiency. The course also looks into decision-making and the issues of acceptability and governance with sessions focusing on the mobility requirements for both rural and urban societies globally.
This Course focuses on the complex and dynamic interaction between transportation and global systems. It draws parallels between international freight and logistics and international passenger transport, observing how both are structured by the shifting nature of the global economy. It employs a multi-disciplinary approach drawing on economics, geography and sociology with discussions on aviation, shipping, high-speed rail and ITC from an international perspective, whilst also examining further key issues such as demand-side, and supply chain management.
The Course explores the relationships between transport systems, infrastructure, investment, and economic development within developed and developing countries. It examines and evaluates the economic, social and environmental contribution of a range of different transport investments projects, including those associated with 'mega-projects', megacities, poverty and equity, labour market access and agglomeration economies.
The Course concentrates on the relationships between urban form and design, mobility practices, and physical and mental well-being. Sessions will address the historical and future links between urban environments and health at a range of spatial scales and in a range of geographical contexts. Particular emphases will be placed on the issues of social equity, providing sustainable access to services and the potential contribution of walking, cycling and public transport services to healthy cities.
The Course examines the complex relationships between contemporary transport, global energy dynamics, and global environmental change. Detailed sessions will discuss climate change and adaptation, transitions to sustainable energy systems and policy scenarios and evaluation. The course additionally explores historical trends in carbon-intensive transport in different global regions through the use of innovative 'visioning' and 'backcasting' techniques'. Case studies will be used to explore the extent to which the adverse environmental consequences of such mobility might be mitigated, and how contemporary transport systems might be made more resilient in the face of rapid climate change.
Staff
Certification
All participants on the Leadership Programme will receive a certificate of attendance from The Chartered Institute of Logistics and Transport (CILT (UK)) and the University of Oxford.
CILT is the pre-eminent independent professional body for individuals associated with logistics, supply chains and transport throughout their careers. As part of its mission, CILT aims to facilitate the development of personal and professional excellence, and to encourage the development of leading-edge thinking and best practice in logistics, supply-chains and transport.
Each course within the Oxford Leadership Programme is accredited by CILT (UK) for 25 hours Continuing Professional Development (CPD). The full Programme is accredited for 90 hours CPD, which can be used to support applications for CILT Chartered Membership, or for upgrading existing CILT Membership to Fellowship status.
Level and demands
The Leadership Programme is intended for experienced, mid-career professionals in transport, urban planning, and related fields, across the private, public and third sectors. In particular, the programme would suit those working in research, policy-making, finance, consulting, petrochemicals, logistics, manufacturing, engineering, political lobbying or journalism.
Given the global focus of the programme, applications are strongly encouraged from interested professionals of all nationalities and backgrounds. All applicants must have proficiency in English suitable for undertaking a professional course, and are expected to have an undergraduate degree or equivalent and/or have relevant experience.
Accommodation
Each course is delivered over three days in the pleasant surroundings of St. Anne's College, Oxford, with all accommodation and meals provided including a welcome lunch on arrival.
A virtual tour of the College, including bedrooms and dining facilities can be viewed here.
Modules in this programme
The following modules can be studied as part of this programme:
Apply for this course
Completed application forms (Word version or PDF version ) can be submitted by email, post or fax. Faculty from the Transport Studies Unit will review all applications and inform applicants of admissions decisions within ten working days. Please read the Terms and Conditions and Guidance Notes before submitting your application.
Fees
Residential module fee: £2,500
Non-residential fee: £2,000
Residential early booking rate: £1,200
Non-residential early booking rate: £650
Delegates can register for any number of courses, and when all six are booked at the same time the final one is free (this does not apply to early booking rates). Organisations making multiple bookings for their staff should enquire about our group discounts - please email Dr. Karen Lucas for further information. University of Oxford Alumni card holders benefit from a further 5% discount on all published fees.