ForumOxford: Mobile Apps and Technologies Conference 2014
Key facts
Types
Day and Weekend
Short Courses

Location
Oxford
Address
Rewley House
OX1 2JA map
Dates
Fri 2 May 2014
Subject area(s)
Electronic Engineering
Telecommunications Engineering

Fees
From £345.00
Application status
Applications being accepted
Course code
O13C957H6Y
Course contact
If you have any questions about this course, please email telecoms@conted.ox.ac.uk or telephone 01865 286958.
Enrol online now!
to secure your place on this course now
Overview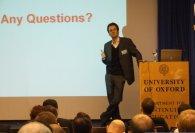 The theme for the 2014 ForumOxford conference is Startup Communities, Apps and Mobile.
Spend a day with us at ForumOxford and learn how to create a viral app for your idea.
This conference is aimed at web and mobile technology experts and visionaries, telecoms leaders and anyone who has an interest in future mobile technologies with an emphasis on all the interesting things going on in the world of mobile.
Description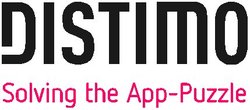 ForumOxford is pleased to have the support of Distimo in 2014.
Conference Chairs:
Conference Participants (you, the audience):
ForumOxford encourages and promotes questions, opinions and contributions from you, the audience
Speakers and panellists
Karim Lesina, Vice President, AT&T
Mobilising our world: Driving investment and innovation in the wireless revolution
Haydn Shaughnessy, Contributor, Forbes
3 degrees of Separation - How the Relentless March of Connectivity Transforms Markets
Sean Kane, Co-Founder, F6S.com
Raising Money for Mobile Startups: Online and Crowdfunding
Jeanette Carlsson, CEO & Founder, @newmedia2.0
What is your data worth?
Julian Blake, Editor, TechCityInsider
Dan Appelquist, Open Web Advocate, Telefónica Digital and blogger at Torgo
East Side, West Side, Peace: How App Developers Should Leverage the Web
Chris Book, Developer Relations Manager, Distimo
Show Me the Money! Learning from mobile games monetisation - how to create a successful app
Lilach Bullock, Founder, Socialable
More details to follow
Mick Rigby, CEO, Yodel Mobile
More details to follow
Tony Pearce, Founder, gamesGRABR
More details to follow
Dr Patricia Timoner, Strategy Consultant, Mobile Digital and Interactive Marketing South America Operations, GrowVC
Brazil - Mobile Market Overview
Dr Catherine Mulligan, Research Fellow, Innovation and Entrepreneurship group, Imperial College London
From M2M to IoT – the impact on Smart Cities
David Rogers, Founder, Copper Horse Solutions Ltd
The Future of Mobile Device Security
Peggy Anne Salz, Chief Analyst and Founder, MobileGroove
Tineka Smith, Media Relations Specialist
How Mobile is Changing the Media Landscape
Lee Omar, CEO and Founder, Red Ninja
Patrick Bergel, CEO and Founder, Animal Systems
Conference Format
Morning: Presentations and Q&A
The day will start with a number of presentation and Q&A sessions from our guest speakers.
You, the audience, will be able to put your questions to those giving the talks in the open mic sessions both during and after the presentations.
Afternoon: Panel Discussions and Q&A
Join our panel of high-level industry experts who will give guidance and advice for start-ups and apps developers.
This is your chance to get feedback on your apps and ideas from those with professional experience and knowledge of start-ups and learn how to develop, launch, track and monetise your apps.
The panel will look at:
Discovery and Attention: strategies to be discovered – app stores, social media, app marketing
App Categories and Strategies: app categories (game, social, utility), app promotion stages (learning, scale, quality) and the app lifecycle
App Monetisation Models: what are the models you can choose from and what are the key questions you need to ask yourself to decide? (advertising, in-app purchasing, native ads, investment, tracking and analytics)
Tracking, Targeting and Analytics: why, how and what
Going Global: where are the best opportunities and why, marketwise analysis
Post-conference drinks:
The (free) bar is open and it's time to chat to all those people you've been with throughout the day over a drink in our beautiful courtyard.
ForumOxford Network Partners
What is ForumOxford and why is it unique?
Unlike many large, impersonal conferences, ForumOxford is highly interactive and promotes open communication between participants and speakers - we expect in the range of 70 - 100 participants. The event is designed with ample Q&A time and opportunities for further discussions of the conference topics during breaks, over lunch and at the early evening drinks reception.
No sales pitches - this is a conference for presentations, questions, answers, interactions and discussions
Free WiFi, three-course lunch, refreshments and drinks reception included.
We have a number of meeting rooms which will be freely available to those attending if required.
ForumOxford Online
ForumOxford is a globally-recognised community comprising an online forum, conference and specialist courses, where the best thinkers in the telecoms industry share ideas on all aspects of mobile applications.
ForumOxford welcomes web and mobile technology experts and visionaries, telecoms leaders and anyone who has an interest in future mobile technologies. Discussions cover the latest trends in mobility including trends in convergence, tech policy, mobile payments, apps, devices, IOT. We also host a Free Friday chat group on the LinkedIn group page.
The online forum is held on LinkedIn: visit the ForumOxford mobile apps and technologies LinkedIn group
Follow @ForumOxford on Twitter Click here!
We had a live twitterfeed at our last ForumOxford conference - you can see some of the tweets here!
Staff
Accommodation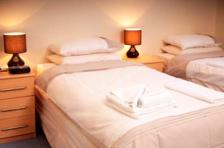 Accommodation is available at the Rewley House Residential Centre, within the Department for Continuing Education, in central Oxford. The comfortable, en-suite, study-bedrooms are rated 3-star, and come with free high-speed internet access and TV. Guests can take advantage of the excellent dining facilities and common room bar, where they may relax and network with others on the programme.
Payment
Speakers and talks
.
Fees include refreshments, three-course lunch and post-conference drinks.
Fee options
Programme Fee

Standard booking fee: £345.00

Apply for this course
If you would like to discuss your application or any part of the application process before applying, please contact:
Conference Administrator
Tel: +44 (0)1865 286958
Email: telecoms@conted.ox.ac.uk
Sponsorship Opportunities
We have a number of sponsorship packages available starting at just £500. Email us and we'll send you an information pack.
You can apply for this course in the following ways:
Apply online

to secure your place on this course now

Apply by post, email or fax
Terms and Conditions (important: please read before applying) .
Guidance Notes (important: please read before applying)
.
Venue & Travel Information (important: please read before applying)
.

Programmes including this module
This module can be studied as part of these programmes: