IMS / SIP
Key facts
Types
Professional Development
Short Courses

Location
Oxford
Subject area(s)
Electronic Engineering

Fees
From £1295.00
Application status
Dates to be confirmed - Accepting applications
Course code
O11C738H6Y
Course contact
If you have any questions about this course, please email telecoms@conted.ox.ac.uk or telephone +44 (0)1865 286958.
Description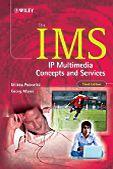 This course gives an overview of the 3GPP IP Multimedia Subsystem (IMS), which is based on the IETF Session Initiation Protocol (SIP) and other protocols. After introduction to the IMS Architecture, the course focuses on the technical details of the SIP protocol and how it is applied within the IMS. Basic IMS procedures (registration, session establishment) as well as services (Presence, Messaging, Push-to-Talk) are introduced and essential details are highlighted.
Note that we also offer a one-day supplement to this IMS / SIP course, CS to IMS Migration and Integration, which can be taken on its own or as an add-on to this three-day course.
Programme details
Day 1: Basics and Registration
Session 1 SIP History and Principles (Hisham)
SIP Background.
SIP Architecture.
UA Internal Architecture.
SIP Message Format.
Session 2: IMS Overview, Architecture and Principles (Georg)
History and Standardization.
Network Entities.
Convergence of Networks.
Easy Service Deployment.
Roaming Scenarios.
One Service over all Networks.
Differences between IMS and SIP.
IMS Interworking with other Networks.
Session 3: SIP Registration, Routing and Security (Hisham)
SIP Registration.
Event Notification.
SIP Routing.
SIP Security.
Session 4: IMS Registration and Security (Georg)
Discovery and Allocation of Network Elements.
User Identities.
Multiple Terminals / Multiple Registrations.
Authentication (AKA).
IPSec and Security Agreement.
Network Initiated Re-Authentication / De-Registration.
Day 2: Access Technologies, Sessions, Media
Session 5: Media and Sessions (Hisham)
Session Description Protocol.
Real-time Transfer Protocol.
Dialogs and Sessions.
Session 6: IMS Sessions (Georg)
Routing in IMS.
Long Session Establishment Procedure.
SDP Extensions: Preconditions, m-line grouping.
SIP Extensions: PRACK, UPDATE, P-headers.
Forking in IMS.
Session Release.
Session 7: Network Address Translation (NAT) (Hisham)
NAT Traversal.
Intereactive Connectivity Establishment (ICE).
STUN.
TURN
Session 8: IMS Access, Media, Charging and Handover (Georg)
IMS Access Technologies (GPRS, I-WLAN, DSL).
IMS Media Handling (SBLP, PCC).
IMS Charging (FBC).
IMS Voice Call Continuity (VCC – Rel-7).
Day 3: Advanced Principles and Services
Session 9: Advanced IMS Principles and Service Architecture (Georg)
IMS Emergency Calls.
IMS Client Configuration (OMA DM MO / CP AC).
Network Address Translation (NAT) in IMS.
IMS Topology Hiding.
Policy and Charging Control
Filtering / Filter Criteria.
Service Identities (PSI)
Identification of Services (ServiceID)
Integration of IMS and CS (short overview)
Voice Call Continuity and Session Continuity (short overview)
InterUE Transfer (short overview)
Session 10: SIP Extensions and Services (Hisham)
SIP Extension.
Presence.
Data Manipulation (XCAP).
Session 11: SIP Services (Hisham)
Session 12: IMS Services (Georg)
Multimedia Telephony (short overview)
Presence
Conferencing
Messaging
Push to Talk over Cellular (PoC)
Multimedia Sharing
Short Message Services over IP
All delegates will receive a copy of "The IMS: IP Multimedia Concepts and Services in the Mobile Domain", by Georg Mayer, Hisham Khartabil (the course presenters).
Note that we also offer a one-day supplement to this IMS / SIP course, CS to IMS Migration and Integration, which can be taken on its own or as an add-on to this three-day course.
Staff
Mr Hisham Khartabil

Role: Presenter
Senior Principal Consultant,
Oracle
Hisham Khartabil is currently Senior Principal Consultant at Oracle. He previously worked
...more
Mr Georg Mayer

Role: Presenter
Consultant, Senior Standards Manager,
Huawei
Georg Mayer joined Huawei as a consultant in 2009. Before that he has worked
...more
Certification
Sample certificate
.
Participants who satisfy the course requirements will receive a Certificate of Attendance. The pdf sample above is an illustration only, and the wording will reflect the course and dates attended.
Level and demands
This course is for people who require knowledge about IMS, SIP, and communications over IP from an architecture or a protocol related view. This includes operators, people working in standardization as well as software architects.
Accommodation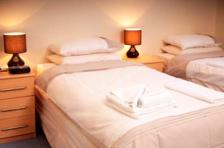 Accommodation is available at the Rewley House Residential Centre, within the Department for Continuing Education, in central Oxford. The comfortable, en-suite, study-bedrooms are rated 3-star, and come with free high-speed internet access and TV. Guests can take advantage of the excellent dining facilities and common room bar, where they may relax and network with others on the programme.
Payment
Fees include course materials, tuition, refreshments and lunches. The price does not include accommodation.
All courses are VAT exempt.
Fee options
Programme Fee

Standard Course Fee: £1295.00

Apply for this course
If you would like to discuss your application or any part of the application process before applying, please contact:
Course Administrator
Tel: +44 (0)1865 286958
Email: telecoms@conted.ox.ac.uk
You can apply for this course in the following ways:
Apply by post, email or fax
Terms & Conditions (important: please read before applying)
.
Guidance Notes (important: please read before applying)
.

Programmes including this module
This module can be studied as part of these programmes: