LTE and HSPA Terminal RF Design Challenges
Key facts
Types
Professional Development
Short Courses

Location
Oxford
Dates
Thu 3 Jul 2014
Subject area(s)
Electronic Engineering
Telecommunications Engineering

Fees
From £395.00
Application status
Applications being accepted
Course code
O13C732H6Y
Course contact
If you have any questions about this course, please email telecoms@conted.ox.ac.uk.
Enrol online now!
to secure your place on this course now
Overview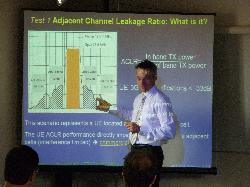 This course is day 4 of the LTE, LTE-Advanced and HSPA Evolution: System Design and Operation course and can be taken on its own or as part of the 5-day course. For details of the full 5-day LTE, LTE-Advanced and HSPA Evolution: System Design and Operation course click here.
Please send me details about future LTE and HSPA Terminal RF Design Challenges courses.
Description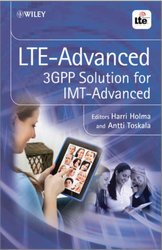 With the explosion of frequency bands and band combinations, balancing the radio performance, hardware cost and total power consumption in the multi-mode multi-standard poses serious design challenges.
This session presents an overview of solutions and strategies put in place by chipset platform vendors to deliver cost efficient HPSA+, LTE and LTE-advanced terminals, with a focus on the radio-frequency (RF) subsystem and RF- Front-End (RF-FE) architectures.
We introduce modern transmitter and receiver chain RF architectures in detail, including co-existence scenarios within the numerous subsystems of the multi-band / multi-mode "world- wide" phone.
From a power consumption perspective, the modern smartphone performance is compared to the more traditional, voice centric feature phone. Design challenges in delivering the best compromise between performance and power consumption is briefly presented for two dominating contributors: Application Engine and cellular Power Amplifier, comparing average power tracking vs. envelope tracking.
A brief presentation of progress made in reducing power consumption across three recent generations of LTE chipset is also presented. Finally, we describe some of the specific challenges associated with the implementation of LTE-Advanced carrier aggregation platforms.
Programme details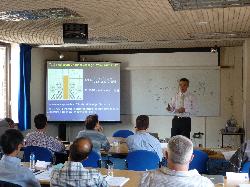 Course content
Introduction to Multimode Multiband handset design challenges
- 3GPP frequency band evolution vs year vs mode and typical handset band support
- Worldwide phone frequency band requirements: dual-mode, vs triple-mode vs quad-mode
Cost reduction in Multimode Multiband terminals
- Evolution of Silicon Area and component count in single mode (GSM), dual-mode (GSM-HSPA), triple mode (GSM-HSPA-LTE) terminals
- RF transceiver architecture: 10 years of evolutions to reduce PCB area and component count
Solving the cost-performance trade-off by removing interstage SAW filters
Carrier-Aggregation (CA) challenges: impact on complexity and TX noise requirements
- RF front-end evolutions
Trends in filters and RF switches over the last 10 years
Front-end Module integration evolution in recent smartphones
RF multiplexing strategies to address CA: duplexer bank vs quadplexers vs hexaplexers
- Power Amplifiers: single band discrete PAs vs Multi-mode Multi-band PAs
Example of trade-offs applied to a North-American triple mode design
Reconfigurability concept with MMMB PA modules
Cost savings: discrete PA vs MMMB PA in triple mode NA variant example
- Over the Air performance
WCDMA TRP TIS smartphone performance status
OTA performance challenges with MIMO operation
Antenna tuner & impedence tuner: cost performance trade-offs
- RF subsystem control and IQ interfaces: cost savings with MIPI interfaces
Example of cost savings using MIPI DigRF v4 and RFFE on a Carrier Aggregation RF subsystem
EMI control and coexistence design challenges
- More co-existence challenges
in single chip RF, BB, PMU devices
Within the RF subsystem: example of LTE CA band 4 - band
Between cellular and connectivity subsystems: example of GPS desense
Other co-existence associated with LTE operation
Power consumption reduction in MM MB terminals
Benchmark of recent triple mode chipsets
Voice centric feature phones vs smartphone power consumption evolution
Impact of screen related activity on power consumption
- Application Engines:
Trade-off between power consumption, user experience and performance: the example of ARM bigLITTLE
Design trade-off between performance, thermal runaway and PCB heatsink in bigLITTLE solutions
- Cellular Power Amplifier power supply control strategy
Gain switching vs average power tracking vs envelope tracking
IEEE and commercial handset benchmarking
- CPC DTX DRX impact on terminal power consumption - Impact of LTE DRX on terminal power consumption
Staff
Mr Laurent Noël

Role: Speaker
System Performance Analyst at Videotron, Canada, Mobile Devices Certification
(formerly Senior System Architect at ST-Ericsson)
...more
Certification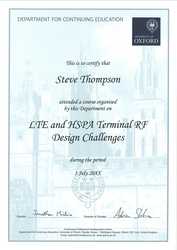 Participants who satisfy the course requirements will receive a Certificate of Attendance. The sample is an illustration only.
Level and demands
This course is aimed at those who have already basic understanding of WCDMA technology and wish to get themselves up to date with the latest technology development.
The course is intended for engineers, those involved in RF systems design, radio planners, service developers and operators, equipment designers, telecoms consultants and 3G applications developers.
In addition, the course will appeal to technical managers, analysts and strategists wishing to increase their technical understanding of the key subject area currently in the limelight of the telecoms world.
Accommodation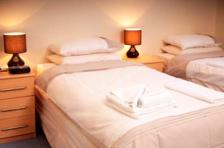 Accommodation is available at the Rewley House Residential Centre, within the Department for Continuing Education, in central Oxford. The comfortable, en-suite, study-bedrooms are rated 3-star, and come with free high-speed internet access and TV. Guests can take advantage of the excellent dining facilities and common room bar, where they may relax and network with others on the programme.
Payment
Fees include course materials, tuition, refreshments and lunches. The price does not include accommodation.
All courses are VAT exempt.
Fee options
Programme Fee

Standard course fee: £395.00

Apply for this course
If you would like to discuss your application or any part of the application process before applying, please contact:
Course Administrator
Tel: +44 (0)1865 286958
Email: telecoms@conted.ox.ac.uk
You can apply for this course in the following ways:
Apply online

to secure your place on this course now

Apply by post, email or fax
Terms and Conditions (important: please read before applying) .
Guidanece Notes (important: please read before applying)
.

Programmes including this module
This module can be studied as part of these programmes: