Advanced IMS: CS to IMS Migration and Integration
Key facts
Types
Professional Development
Short Courses

Location
Oxford
Subject area(s)
Electronic Engineering
Telecommunications Engineering

Fees
From £345.00
Application status
Dates to be confirmed - Not yet accepting applications
Course code
O10C873H6J
Course contact
If you have any questions about this course, please email telecoms@conted.ox.ac.uk or telephone +44 (0) 1865 286958.
Programme details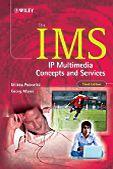 Session 1: Multimedia Telephony
Recap/brief overview of Multimedia Telephony (from session 12 of the three-day course)
Supplementary Services in IMS
Interworking of IMS and CS
CS over LTE (VOLGA)
IMS over LTE (OneVoice)
Session 2: Integration of IMS and CS (ICS)
Using CS as a media within IMS (Gm-control)
MSC Server enhanced for ICS
Terminating Access Domain Selection (TADS)
The I1 Interface
Session 3: Session Continutity (SCC)
Voice Call Continuity (VCC) - the Rel-7 approach
Session Continuity / Access Transfer
SCC AS
Different Access Transfer Scenarios (PS to CS, CS to PS)
MSC Server Assisted Mid-Call Feature
Single-Radio VCC (SRVCC)
CS Fall Back (CSFB)
Session 4: Collaborative Sessions / Inter-UE Transfer (IUT)
Controller and Controllee UE
Transferring Media from Controller to Controllee
Transferring Media between Controllee UEs
Deleting media from a controllee UE
The Future: advanced IUT in Rel-10
Staff
Mr Georg Mayer

Role: Presenter
Consultant, Senior Standards Manager,
Huawei
Georg Mayer joined Huawei as a consultant in 2009. Before that he has worked
...more
Certification
Sample certificate
.
Participants who satisfy the course requirements will receive a Certificate of Attendance. The pdf sample above is an illustration only, and the wording will reflect the course and dates attended.
Accommodation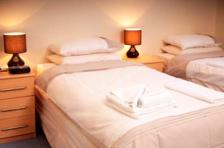 Accommodation is available at the Rewley House Residential Centre, within the Department for Continuing Education, in central Oxford. The comfortable, en-suite, study-bedrooms are rated 3-star, and come with free high-speed internet access and TV. Guests can take advantage of the excellent dining facilities and common room bar, where they may relax and network with others on the programme.
Payment
Fees include course materials, tuition, refreshments and lunches. The price does not include accommodation.
All courses are VAT exempt.
Fee options
Programme Fee

Standard Course Fee: £445.00

Discount for Attending IMS / SIP Course: £345.00

Apply for this course
If you would like to discuss your application or any part of the application process before applying, please contact:
Course Administrator
Tel: +44 (0)1865 286958
Email: telecoms@conted.ox.ac.uk
Sorry, this course is not currently accepting applications. If you have any questions about this course, please use the course enquiry form.
Programmes including this module
This module can be studied as part of these programmes: