Search results - The Wider Context of Nanotechnology
Key facts
Types
Online and Distance Learning
Oxford Qualification - Part-time
Professional Development
Short Courses

Location
Online
Dates
Mon 14 Oct to Sun 1 Dec 2013
Subject area(s)
Nanotechnology

CATS points
10
Fees
From £2370.00
Application status
Applications being accepted
Course code
O13C519F2Y
Course contact
If you have any questions about this course, please email nano@conted.ox.ac.uk or telephone 01865 286954.
Overview
Nanotechnology is the identification, application and use of novel behaviour that occurs at the nano-scale to solve real-world problems. The discipline requires a breadth of understanding that is much wider than just the equations and scientific principles that underlie that behaviour. This introductory course gives an overview of the current state of the technology as well as introducing the implications of these new technologies for safety, regulation, innovation. The course will give an overview of the societal and environmental implications of nanotechnology.
The Wider Context of Nanotechnology online course can be taken alone, with or without credit, or as part of the Postgraduate Certificate in Nanotechnology.
Please send me an email about future The Wider Context of Nanotechnology courses.
Follow @OxfordNano on Twitter.
Description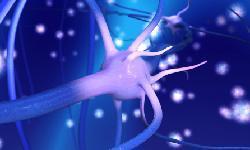 Nanotechnology has received much attention from scientists and journalists in the last few years raising hopes of revolutionary developments in a wide range of technologies on an increasingly small scale, dramatic improvements to standards of living, and solutions to a variety of environmental, medical and communications problems. These have gone hand in hand with fears that a new technology will disrupt the markets of existing business sectors and that machines are running out of control.
The result has been a high degree of confusion at all levels of society as to the ethics, safety and business implications of this emerging series of technologies. The course addresses these issues and others in emphasising the interdisciplinary nature of nanotechnology. This is important because students who specialise in nanotechnology must be trained to appreciate a range of issues beyond the confines of pure science. Nanotechnology has applications in a broad range of fields and sectors of society. A student trained in electrical engineering, for example, who goes on to specialise in nanotechnology, may undertake a research project developing nanosensors that will be implanted in human subjects. He or she will therefore need to develop new skills to appreciate the broader ethical, societal and environmental implications of such research.
The development of interdisciplinary skills involves not only learning methods of reasoning and critical thinking, but also gaining experience with the dynamics and development of effective multi-disciplinary function. Technologists must become comfortable addressing various issues as an integral part of doing advanced research in a team that might draw upon the expertise of not only engineers, but also biologists, doctors, lawyers and business people. As the project evolves, knowledge of the place of nanotechnology in business, becomes increasingly important. The module teaches an understanding of the basic workings of how nanotechnology innovation is exploited, together with an understanding of the dynamics of entrepreneurship.
Programme details
The wider context of nanotechnology begins in October and runs for ten weeks. The course comprises two parts: a two-week induction period followed by eight weeks of study. The induction is designed so that students can confidently maximise their on-line learning experience. We appreciate that students starting the course face a number of challenges:
Studying at masters level: this may be your first opportunity to take a course at postgraduate masters level, and it may have been a while since you studied in a university environment.
Studying part time: this brings its own challenges as you try to get the best from both your online and the face-to-face study modes.
Fitting studying into your life: combining this programme with full-time work means there are even more issues to think about and plan for.
The induction module is designed to help you deal with these factors, as well as containing practical resources to help you in a number of areas as you study the programme. These materials will be available to you for the duration of your study, so that you can dip into them on a 'need to know' basis.
The second part of the course looks at the ethical, societal and business considerations that are necessary to understand nanotechnology. In particular, the module focuses on the following themes:
Ethics and nanotechnology
Society and nanotechnology
The health and environmental impact of nanotechnology
Business and nanotechnology
The course emphasises and addresses the interdisciplinary nature of nanotechnology. Students who have taken the course have a good in-depth understanding of the numerous issues facing nanotechnology today.
Staff
Dr Christiane Norenberg

Role: Director
Christiane is the Nanotechnology HEIF Manager at the University of Oxford's Begbroke Science Park. She received her DPhil in Materials Science
...more
Dr Keith Simons
Role: Tutor
Dr Keith Simons, a chemist by training is an independent innovation consultant who works as an interim manager in business development and
...more
Course aims
The overall purpose of the course is to:
Acquire a basic understanding of the current state of the development of nanotechnologies
Explain the safety issues concerning naturally occurring nanoparticles and those arising from the development of new products relying on nanotechnolgies
Explain the interrelation of nanotechnologies and the environment – by providing a reference framework for risk assessment of nanotechnologies in the context of current and possible future disassociated technologies used for end life processing of materials in which nanotechnologies are incorporated.
Provide an overview of the interrelation of nanotechnologies and health
Acquire an understanding of innovation in the nanotechnology sector
Acquire an understanding of the regulation that applies to nanotechnology products and companies
Acquire a basic understanding in the societal implications of nanotechnologies
Certification
Sample certificate
.
Short course participants who do not wish to undertake the assessed work required for academic credit but who do satisfy the course participation requirements will receive a certificate of completion. The pdf sample above is an illustration only, and the wording will reflect the course and dates of study.
Those successfully completing the couse for credit can apply to receive a CATS point transcript.
Scholarships
Details of funding opportunities, including grants, bursaries, loans, scholarships and benefit information are available on our financial assistance page.
Fee options
Programme Fee

Short course fee: £2370.00

Apply for this course
You can take this course in one of three ways:
Alone not for credit
Alone for CATS-equivalent credit
How to apply
If you would like to apply for the Postgraduate Certificate in Nanotechnology please visit the Programme page.
To apply for a module as a short course please use the documents below.
Application deadline: 1 October 2013
Early application is strongly recommended. Completed applications must have been received at least 14 days before the first day of the course.
Your application can only be fully considered when an application form is supplied complete with payment or purchase order number


Please note no payments are processed until a student has been accepted onto the course


Your application will require a copy of your CV, and if you wish to take the course for credit, a reference.
Once we have received your completed application it will be considered by the admissions panel.
If your chosen course is full it is possible to submit a completed application form which, if successful, will be added to the waiting list. You will then be given the opportunity to attend should a place become available.
Contact
If you would like to discuss your application or any part of the application process before applying please contact:
Tel: +44 (0)1865 286954 - Email: nano@conted.ox.ac.uk
Application form
You can apply for this course in the following ways:
Apply by post, email or fax
Terms and Conditions (important: please read before applying)
.

Programmes including this module
This module can be studied as part of these programmes: