Foundations of Diplomacy Course
Key facts
Type
Professional Development

Dates
Tue 30 Sep 2014 to Fri 27 Mar 2015
Subject area(s)
Diplomatic Studies

Fees
Total Fees £13,480 Includes:

- Course Fee: £13,480

(You may pay by instalment.)
Application status
Applications being accepted
Course contact
If you have any questions about this course, please email judith.arneil@conted.ox.ac.uk or telephone +44 (0)1865 270451.
Overview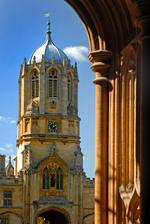 PRE-MASTER'S COURSE IN DIPLOMACY 2014-2015
View our FACEBOOK page
Would you like to develop your skills in practical diplomacy, as well as profit from an intensive programme of English language training at Oxford University? Our Foundations of Diplomacy is a pre-master's level course which offers you this unique opportunity. It assumes no previous knowledge of (or experience in) the field of diplomacy/international relations and would be ideal for you if…
you are a new entrant to the profession
you are intending to follow a career in diplomacy
you would like to develop expertise in practical diplomacy
you would like to boost your English language proficiency
you would like to learn more about diplomacy and international relations
you are looking for a rigorous pre-Master's course to improve your academic study and writing skills in English
your first degree is in a different field and you intend to apply for a Master's degree in diplomacy/international relations
This six-month programme (30 September 2014 - 27 March 2015) consists of:
A pre-sessional course from 30 September to 3 October
An academic module (Diplomacy & International Relations) taught over two terms
An English language module taught over two terms
Native or near native English-speaking students
We also accept applications for the Foundations of Diplomacy Course from students with native or near native speaker proficiency in English. In such cases, the English language module is normally waived and students follow an additional academic module. Students chose from a wide range of lectures in international relations, politics, law and history which allows them to study an area (or areas) of specific personal interest in depth. For more information on this option please contact us.
Description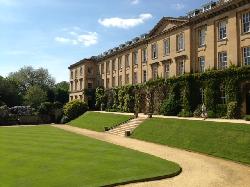 A Rigorous Academic Programme
The Foundations of Diplomacy Course is a highly intensive six-month pre-master's course which is taught over two ten-week terms. Classes run from October to March each year. We are currently accepting applications for the 2014-2015 programme.
Diplomacy & International Relations
Experience a rigorous and intellectually stimulating programme of study taught by both academic tutors and former senior British diplomats.
Your academic subject classes (approx 8 contact hours per week) include:
You will also benefit from the following study visits to London:
Foreign & Commonwealth Office
Cabinet Office
A foreign embassy
NEW FOR 2014
We are delighted to introduce a field trip to the beautiful city of
Vienna
. This will include:
A visit to the Diplomatic Academy
A walking tour of the city
A night at the opera
A visit to the Austrian Ministry of Foreign Affairs
There will be
no additional fee
for this trip. Please view our new brochure for more details.
English Language
A team of highly experienced and well-qualified expert language tutors will help you rapidly improve your language skills and media interview techniques.
Your English classes (approx. 10 contact hours per week) are:
Diplomatic & Professional Communication Skills
Reading Skills
Speaking Skills
English Grammar
Academic Literacy
Critical Thinking Skills
You will also maintain a personal language portfolio in which you will set individual learning objectives, as well as record and monitor your progress and achievements throughout the year. You will work on this with your English language tutor.
University Guest Lectures and Seminars
You will also be encouraged to attend additional lectures in diplomacy and international relations.
Course books and materials
All course books and study materials for both academic and English language modules are included in your course fees.
2014-2015 Course Timetable
Get more information on what your typical study day might look like. View our provisional timetables for 2014-2015 in our Pre-Master's Courses Brochure.
CLICK HERE TO VIEW OUR 2014-2015 PRE-MASTER'S COURSES BROCHURE
Course aims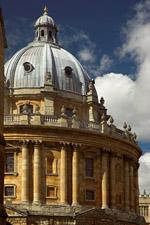 The Foundations of Diplomacy Course aims to encourage you to:
develop your expertise in practical diplomacy
deepen your knowledge of European and international affairs
enhance your professional and academic English communication skills
develop assured effective presentation skills
engage successfully in interviews with the media
understand Britain, British society and British culture
The course provides thorough pre-Master's preparation for further studies in diplomacy and international relations.
FAQs - FREQUENTLY ASKED QUESTIONS
We receive many expressions of interest from students from all over the world.
Click here to view some of the most frequently asked questions
. If you cannot find an answer to your question, please don't hesitate to get in touch with us by phone (+44 1865 270451) or by email (judith.arneil@conted.ox.ac.uk)
Certification
All students who successfully complete the Foundations of Diplomacy course will be awarded a University of Oxford Certificate of Course Completion.
Assessment methods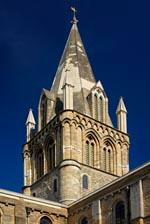 Assessment consists of continuous assessment in the form of essays, reports and seminar presentations for both academic subjects and English language.
Students for whom the English Language module has been waived will be expected to write additional academic essays on their elective courses of study.
Academic Assessment Requirements
In Michaelmas term you will be required to prepare a total of three assessed assignments and in Hilary Term you will be required to prepare a total of four assessed assignments. These may take the form of an essay, a report or brief, or a presentation. Essays will normally be no more than 2,000 words in length.
Assignment topics for each term will come from the following courses:
Michaelmas Term (6 October - 12 December 2014)
Diplomacy in Practice
International Relations since the Cold War
Politics and Ideology
European Integration
Hilary Term (12 January - 27 March 2015)
Diplomacy in Practice
European Politics since 2000
Foundations of Public International Law

English Language Assessment Requirements
You will be required to maintain an English Language Portfolio of your work during the course. You will also complete regular short tasks in a number of areas including:

Diplomatic & Professional Communication Skills
Speaking Skills
English Grammar
Critical Thinking Skills
Academic Literacy
Teaching methods
Teaching Resources, Methods & Study Support
Our teaching and learning facilities are first class with modern tutorial and seminar rooms, libraries and reading rooms, and dedicated student IT facilities.
Your tutors will adopt a range of teaching methods that will include lectures, group discussion, critical thinking and problem-solving tasks, role play and simulation in order to encourage independent learning and to develop your intellectual and analytical skills.
You will normaly receive a minimum of 15 contact teaching hours each week
You will study in small seminar groups for academic subjects
You will follow academic lectures
You will actively participate in communicative English language classes
You will receive one-to-one academic writing tutorials throughout your year
You will be expected to record your progress in an individual language portfolio
Teaching outcomes
By the end of the Foundations of Diplomacy Course, you are expected to demonstrate:
a developing knowledge of British and international current and political affairs
a sustained improvement in all four English language skills
an ability to sustain your part in discussion in media interviews
an in depth knowledge of at least five of the subjects offered on the Foundations of Diplomacy Course and an awareness of how that knowledge is open to conflicting interpretations
What our previous students say about the course
'... A
brilliant experience
! I was taught by ambassadors, ministers and distinguished academics. Where else would I get an opportunity like this?' (Vignesh, India)
'…a most enriching experience…The opportunity to improve my critical thinking skills has given me the confidence to contribute to discussions in a positive, considered and meaningful manner… I feel both privileged and proud to have been a student.' (Kenneth, South Africa)
'A wonderful and much needed experience that
should be offered to all seeking a career in diplomacy
.' (Ginette, DR Congo)
'Joining the course was the
best decision of my life
. Thank you, Oxford, for the most amazing opportunity.' (Gina, Philippines)
Accommodation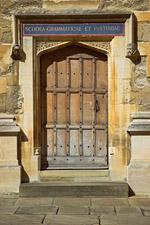 Accommodation & College Facilities
Assistance in finding suitable accommodation will be provided by the Department.
Please note that the possibility of applying for a college attachment is available to you. The additional fee for this attachment is £2,657. If your require further details, please contact the Programme Administrator, Judith Arneil (judith.arneil@conted.ox.ac.uk).
Libraries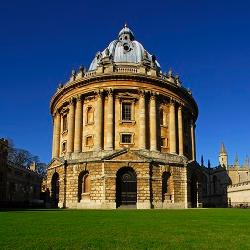 Students on the Foundations of Diplomacy Course have access to some of the finest library collections available anywhere, including the renowned Bodleian Library. Students will also have access to the University's Language Centre.
Payment
The per person fees for the six-month programme are £13,480 and includes your course fees. Please note, however, that the fee does not include accommodation for which you should budget approximately £130 per week.
Successful students will be invoiced an offer of a place for a deposit of £1,000. This non-refundable deposit must be paid within four weeks to hold your place. After 20 July 2014, successful students will be invoiced in full.
Scholarships
We are, unfortunately, unable to offer any scholarships for the Foundations of Diplomacy Course 2014-2015 at present.
Apply for this course
The Foundations of Diplomacy Course is a highly intensive six-month programme intended for international graduate students…
who work or intend to work in the field of diplomacy
who would like to follow an introductory course in diplomacy and international relations
who intend to embark on a Master's degree in diplomatic studies upon course completion
with an IELTS overall score of at least 6.5
How to Apply
You should send us...
your completed application form
a completed reference form or a letter of reference from a university teacher/employer
an official copy of your university transcript(s)
a copy of your IELTS/TOEFL test results. (Please note that you MUST have taken an IELTS or equivalent officially-recognised test of English language proficiency BEFORE submitting your application.)
two passport-sized photographs
Please note that the DEADLINE for applications is 27 June 2014.
Click here for a course application and reference form.
When we have received your completed application form and all related documentation, you will be contacted by the Programme Director who will arrange a telephone interview with you.
Call us:+ 44 (0)1865 270451
Email us: judith.arneil@conted.ox.ac.uk
Skype us: oxfordcourses
Fax us:+ 44 (0)1865 270314
Write to us: Foundations of Diplomacy Course, OUDCE, 1 Wellington Square, Oxford, OX1 2JA, UK
You can also send a message via our new FACEBOOK page