MSc in Sustainable Urban Development
Key facts
Types
Oxford Qualification - Part-time
Professional Development

Dates
Mon 13 Oct 2014 to Fri 23 Sep 2016
Subject area(s)
Environmental Sciences
Geography Studies
Town and Country Planning

Fees
For 2014 entry £31,845 (includes college fees). Scholarship/Awards available, see details below
Application status
Applications being accepted
Application deadline
Thu 31 July 2014
Course contact
If you have any questions about this course, please email msud@conted.ox.ac.uk or telephone +44 (0)1865 286953.
Overview
MSc SUD Programme Specification
.
There are places still available on this course for October entry. The final July deadline applies only should places remain available at that point. Click here for How to Apply. Funding opportunities are linked each year to the January deadline.
The following course-specific schedule will run for complete applications received beyond 14 March:
Received by 16 May (MAY DEADLINE) - telephone or Skype interview held in late May (provisionally 30 May) for short-listed candidates
Received by 27 June (JUNE DEADLINE) - telephone or Skype interview held in mid July (provisionally 15 July) for short-listed candidates
The University of Oxford's MSc in Sustainable Urban Development offers a worldview of core areas and advanced topics in sustainable urban futures, linking research to policy and practice. The MSc provides a stimulating learning environment and exposure to cutting-edge knowledge, aimed at enhancing professional development and opportunities in a global interdisciplinary context.
The player will show in this paragraph
Taught part-time, normally across two years, students attend eight intensive week long teaching sessions in both Oxford and London, complementing in-class learning with independent study and research. The MSc is delivered in partnership with the Prince's Foundation for Building Community and recognised by the Royal Institution of Chartered Surveyors
Knowledge sharing and networking are important components of the programme for current students and alumni. Students are able to enrich their understanding via listening to and engaging with visiting senior figures in the field, such as Lord Norman Foster and immersing themselves in other streams of current Oxford research.
Hear what our students have to say (links to YouTube).
Read our FAQ or get in touch on msud@conted.ox.ac.uk or +44 (0)1865 286953
Who is it for?
As a multi-disciplinary part-time course, the MSc is aimed at professionals worldwide operating across a spectrum of specialisms. Professionals recently represented include architects, business directors, consultants, educators, engineers, environmental lawyers, financiers, land economists, land managers, planners, property developers, and surveyors, as well as those working in large-scale project management. Increasingly, the course attracts recent graduates (holding relevant experience/internships) and those seeking to switch career or widen skills-sets within their profession or across professions.
Our student intake is global. Students have joined us from the UK, Azerbaijan, Australia, Bahrain, Brazil, Bulgaria, Canada, China, Fiji, India, Ireland, Kenya, Korea, Kuwait, Latvia, Lebanon, Malaysia, Mexico, Netherlands, New Zealand, Phillippines, Portugal, Qatar, Russia, South Africa, South Korea, Spain, Sweden, Syria, Taiwan, United Arab Emirates, and the USA.
Description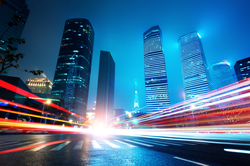 "With more than half of the world's population now living in urban areas," Ban Ki-moon, Secretary General of the United Nations, declares that "this is the urban century."
This figure is set to increase to 60% of the global population by 2030, and up to 70% by the middle of this century, according to 2012 estimates by UN-HABITAT. Practitioners and decision-makers therefore are faced with the urgent task of negotiating complex and challenging urban demands while simultaneously incorporating shared concerns for the social, economic and environmental well-being of urban communities.
Features
The MSc engages with these pressing challenges through rigorous and intellectually-stimulating teaching, through a dynamic collective of
lecturers, industry experts and researchers
, and the MSc typically operates in close association with academics from across the University, and beyond, such as:
The MSc uses a mix of teaching and learning methods especially tailored to this field, including lectures, classes and seminars; field site visits; peer-review and interaction; research workshops; guided reading; individual tutorials; feedback on assignments and the research proposal.
Students and tutors are linked through the course's online portal. Not only does this operate as a key communications tool for project and group-based work, helping lay the foundation for an online academic community, but it also provides remote access to essential course materials.
Throughout the course, students have full access to the University's Bodleian Libraries (including e-books, journals, and extensive databases).
What do our students say?
"Led by top experts from a variety of fields, the course allows professionals to invest in their continuing education at the highest level of excellence without the need to postpone their career plans and professional commitments."
Student from Brazil, working as commercial and business development manager
"I get the chance to meet people from different professional backgrounds and learn from their experiences. Also, I find the rich mix of contributors to the MSUD course interesting, effective and helpful. The events during module days, such as dinners, seminar series and guest lectures, enrich my learning, and are also very useful for socializing with people outside the classroom, and enhancing networks."
Student from Azerbaijan, working as an advisor in the Chemicals industry.
"My learning will allow me to make a contribution to the built environment that is more relevant, sensible and whole"
Student from India, with 20 years' experience in architectural design
"I've been a practitioner on a global scale for over six years and the ability to develop a strong academic foundation will simply allow me to develop better development solutions in the future. The course is unique in two ways. Firstly it's designed to cope with the time demands of current leaders in the field, who can participate whilst still doing the "day job". Secondly, the links with the Prince's Foundation for Building Community and RICS add a unique and powerful perspective to the course."
Student from the UK, working as a brownfield regeneration manager in the Petroleum industry
Programme details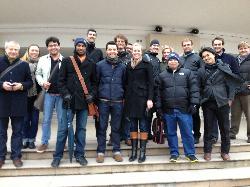 The Programme has been carefully structured so as to be accessible for international students and for busy working professionals. Face-to-face teaching is offered via eight themed week-long teaching sessions. These will:
introduce, analyse and synthesise the key elements of a particular subject area
enable students to combine study with full-time work effectively
Commencing in October, the MSc runs for two years (five teaching weeks in Year 1; three in Year 2). Two of the eight teaching weeks are held at the offices of the Prince's Foundation for Building Community in Shoreditch, London. The remaining six teaching weeks are held in Oxford at the Department for Continuing Education.
The current eight teaching themes are as follows:
Concepts of the City and Environmental Change
Climate Change and the Built Environment
Place-making
Financing Sustainability
Transport and Sustainability
Urbanism and the Design Process
Urbanisation in the Global South
The Flexible City? Urban Theory, Practice and Project Management
Further description of these teaching themes can be found here: MSc in Sustainable Urban Development Teaching Themes

Typically, there are six to eight weeks between each teaching session, during which students should expect to spend an average of between 10 to 15 hours per week on independent study. This allows international students and students working full-time to manage their learning flexibly.
Selection criteria
There may be specific subject requirements for your course, so do check the selection criteria below. These will be used by the University in assessing your application.
Read full selection criteria
Staff
Course aims
The over-arching aim is to provide students with a systematic understanding of core areas and advanced topics in Urbanism and Sustainability, the ability to evaluate empirical or primary evidence critically, and the conceptual understanding to marshal and present arguments and solutions based on primary data, theory and/or the application of sound reasoning. More specifically, the MSc aims to:
Draw on the academic excellence of the University
Provide students with a rigorous and intellectually-demanding education in the fields of sustainable urban development
Offer a programme with an international scope and a multidisciplinary structure that engages with state-of-the-art research and professional practice
Explore the strengths of a multidisciplinary approach to the understanding of sustainable urbanism
It also seeks to differentiate the course from Master's degrees in the areas of Urban Studies or Sustainable Development offered elsewhere
Assessment methods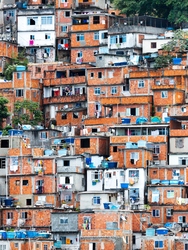 For each teaching theme students must satisfactorily complete an essay on a topic chosen by the academic team or suggested by the student with approval.
For all themes, the essay is a maximum of 3,000 words in length; the first essay is 'formative', and the mark does not count towards the overall result.
MSc students are required to submit a dissertation of up to 15,000 words in length. It is expected that the student will define their own dissertation topic in consultation with their allocated course supervisor and will engage in self-motivated research throughout their time on the course towards this. Training in research skills is built into teaching delivery, in order to help students make the most of this opportunity. Please click here for the range of dissertation titles submitted by previous students.
IT requirements
This course uses the Department's online assignment submission system. In order to prepare and submit your course assignments you will need access to the Internet and a computer meeting our recommended
minimum computer specification
. Students of this course may use the student computing facilities provided in Departmental buildings.
Accommodation
The Department offers a full residential and catering facility, with a range of both 3 and 4-star campus accommodation. 'Number 12', our recently refurbished Victorian on Wellington Square, right next to Rewley House, offers 9 superior en-suite bedrooms.
Accommodation costs are not included in course fees. All students can take advantage of the excellent dining facilities and common room bar, where they may relax and network with others on the programme. See CONTED's web site for more detail.
Scholarships
MSUD Scholarship and Award Scheme
.
MSUD Moira Barrie Award
.
Please see the University's Fees and Funding pages for help and information with regard to funding your studies. We further recommend that you search for funding opportunities via the online Fees, Funding and Scholarship search tool.
Programme Scholarship and Fee Award
The Sustainable Urban Development programme offered one Scholarship and one Award to cover full and partial tuition fees respectively (for October 2014 entry). The Scheme was open to all new candidates for the MSc. Full details are provided within the PDF document posted to this page.
No separate application process applied, but candidates seeking to be considered for the Scholarship or Award needed to have submitted a full application by 24 January 2014. Both opportunities were intended to help candidates who would otherwise find it exceptionally difficult to secure full funding for the duration of their studies, and be unable to take up a place on the course if offered. Candidates needed to present a consistent record of excellence both academically and professionally.
Successful candidates were notified in late April 2014. Opportunities for 2015 entry will be posted once they are finalised later this year. Such opportunities are open to all candidates for the MSc.
HEFCE funding opportunities, University of Oxford
For 2014 entry, those candiidates submitting a complete application by 24 January 2014 (UK and EU new postgraduates only), could be considered for one of over 100 new Oxford Graduate Scholarships, supported by the Higher Education Funding Council for England (HEFCE) and other donors. Funding covers all university and college fees, and awards a grant towards living costs. For further information on eligibility criteria, please visit the Graduate Scholarships webpage.
Clarendon Fund scholarship, University of Oxford
Successful applications processed no later than the January 2014 deadline could also be considered for the University's Clarendon Fund scholarship. Awards are made based on academic excellence and potential across all subject areas, enabling the most distinguished scholars to study at the University of Oxford. No additional documentation needs to be completed. All Clarendon Scholarships cover tuition and college fees in full, and include a generous grant for living expenses. For further details and eligibility criteria please visit the Clarendon Fund website.
External Opportunities
Aga Khan Foundation The 2014-15 International Scholarship Programme application cycle is now closed. Applications for the 2015-16 academic year will be available starting January 2015. Scholarships are available to fund postgraduate studies for outstanding students from developing countries who have no other means of financing their studies. Scholarships for 2014 entry were awarded on a 50 per cent grant, 50 per cent loan basis and could be used for tuition fees and living expenses only.

http://www.akdn.org/akf_scholarships.asp
Apply for this course
Applications for this course should be made via the University of Oxford Graduate Admissions website.
Early application for the programme is advised. Applications which have not been fully completed before our final applications deadline cannot be considered, so please ensure any applications are received by us in good time so that we may advise of missing or incorrectly completed elements. Shortlisted applicants will be invited to telephone interview, and asked to provide evidence of their funding for the programme. We are pleased to offer students on this MSc tailored payment plans each year to help with spreading course costs.
If you would like to discuss your application or any part of the application process before applying please contact the Programme Manager via msud@conted.ox.ac.uk
Contractual and financial information (important: please read before applying)
.
Payment methods (important: please read before applying)
.