Search results - MSc in Sustainable Urban Development
Key facts
Types
Oxford Qualification - Part-time
Professional Development

Start date
Oct 2013
Subject area(s)
Environmental Sciences
Geography Studies
Town and Country Planning

Fees
Approximately £21,140 (EU) / £31,950 (Non-EU)
Application status
Applications being accepted
Application deadline
Fri 28 June 2013
Course contact
If you have any questions about this course, please email msud@conted.ox.ac.uk or telephone +44 (0)1865 286953.
Overview
MSc SUD Programme Specification
.
The admissions cycle for 2013 is now open. Due to the demand for places applicants are strongly recommended to apply in advance of the application deadline. Click here for How to Apply.
The University of Oxford's MSc in Sustainable Urban Development offers a worldview of sustainability and urban resilience aiming on linking research to policy and practice. The course provides meaningful, up-to-date learning to enhance your professional development and opportunities in a global interdisciplinary context led by industry and academic expertise.
Taught part-time across two years, students attend eight intensive week-long teaching sessions in both Oxford and London in addition to online and independent learning.
Delivered in partnership with the Prince's Foundation for Building Community and recognised by the Royal Institution of Chartered Surveyors, the MSc is aimed at a global professional community seeking to advance in sectors encompassing planning, construction, and development toward a sustainable future.
Hear what our students have to say (links to YouTube).
Read our FAQ or get in touch on msud@conted.ox.ac.uk or +44 (0)1865 286953
Who is it for?
As a multi-disciplinary part-time course, the MSc is aimed at professionals worldwide operating across a spectrum of specialisms.
Our student intake is global. Students have joined us from the UK, Azerbaijan, Australia, Brazil, Canada, India, Ireland, Kenya, Lebanon, Malaysia, Mexico, Netherlands, New Zealand, Portugal, Russia, South Africa, Spain, and the USA.
"Led by top experts from a variety of fields, the course allows professionals to invest in their continuing education at the highest level of excellence without the need to postpone their career plans and professional commitments."
First year student from Brazil, working as commercial and business development manager
Professionals recently represented include architects, consultants, educators, engineers, environmental lawyers, land economists, land managers, planners, property developers, and surveyors, as well as those working in finance. Increasingly the course attracts recent graduates with relevant work experience through internships.
Such a richly diverse group adds a further high-value dimension to students' learning and professional development through knowledge sharing and networking
"I get the chance to meet people from different professional backgrounds and learn from their experiences. Also, I find the rich mix of contributors to the MSUD course interesting, effective and helpful. The events during module days, such as dinners, seminar series and guest lectures, enrich my learning, and are also very useful for socializing with people outside the classroom, and enhancing networks."
Second year student from Azerbaijan, working as an advisor in the Chemicals industry.
Description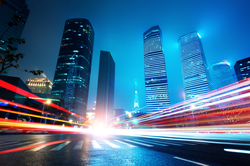 "With more than half of the world's population now living in urban areas," Ban Ki-moon, Secretary General of the United Nations, declares that "this is the urban century."
This figure is set to increase to 60% of the global population by 2030, and up to 70% by the middle of this century (UN-Habitat 2012); planners and decision-makers therefore are faced with the urgent task of negotiating complex and challenging urban demands while simultaneously incorporating shared concerns for the social, economic and environmental well-being of urban communities.
The MSc offers an approach that is both focused and holistic rooted in the idea of sustainable development that includes science, business development, trade, human development, values, and differences in cultures and genders.
Features
Teaching is delivered by a dynamic collective of
lecturers, industry experts and researchers
, and the MSc operates in close collaboration with academics from a cluster of leading University of Oxford departments and units:
Typically there are six to eight weeks between each teaching session, during which students should expect to spend an average of between 10 to 15 hours per week on independent study. This allows international students and students working full-time to manage their learning flexibly.
Students and tutors are linked through the course's online portal. Not only does this operate as a key communications tool for project and group-based work, helping lay the foundation for an online academic community, but it also provides remote access to essential course materials.
Throughout the course, students have full access to the University's Bodleian Libraries (including e-books, journals, and extensive databases).
What do our students say?
"My learning will allow me to make a contribution to the built environment that is more relevant, sensible and whole"
First year student from India, with 20 years' experience in architectural design
"I've been a practitioner on a global scale for over six years and the ability to develop a strong academic foundation will simply allow me to develop better development solutions in the future. The course is unique in two ways. Firstly it's designed to cope with the time demands of current leaders in the field, who can participate whilst still doing the "day job". Secondly, the links with the Prince's Foundation for Building Community and RICS add a unique and powerful perspective to the course."
Second year student from the UK, working as a brownfield regeneration manager in the Petroleum industry
Programme details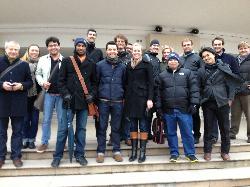 The Programme has been carefully structured so as to be accessible for international students and for busy working professionals. Face-to-face teaching is offered via eight themed week-long teaching sessions. These will:
introduce, analyse and synthesise the key elements of a particular subject area
enable students to combine study with full-time work effectively
Commencing in October, the MSc runs for two years (five teaching weeks in Year 1; 3 in Year 2). Two of the eight teaching weeks are held at the offices of the Prince's Foundation for Building Community in Shoreditch, London. The remaining six are held in Oxford at the Department for Continuing Education.
The current eight teaching themes are as follows:
Concepts of the City and Environmental Change
Climate Change and the Built Environment
Place-making
Financing Sustainability
Transport and Sustainability
Urbanism and the Design Process
Urbanisation in the Global South
The Flexible City? Urban Theory, Practice and Project Management
Further description of these teaching themes can be found here: MSc in Sustainable Urban Development Teaching Themes
Each session comprises a mixture of lectures, seminars, workshops and one to one tutorials.
Selection criteria
There may be specific subject requirements for your course, so do check the selection criteria below. These will be used by the University in assessing your application.
Read full selection criteria
Staff
Assessment methods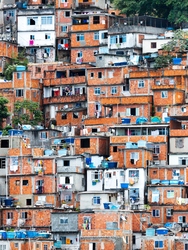 For each teaching theme students must satisfactorily complete an essay on a topic chosen by the course director or suggested by the student with approval.
For four of the themes the essay is a maximum of 3,000 words in length; for the others, an essay is submitted of up to a maximum length of 5,000 words.
MSc students are required to submit a dissertation of up to 15,000 words in length. It is expected that the student will define their own dissertation topic in consultation with the course director and will engage in self-motivated research throughout their time on the course towards this. Please click here for the range of proposals submitted last year by our students.
Accommodation
The Department offers a full residential and catering facility, with a range of both 3 and 4-star campus accommodation. 'Number 12', our recently refurbished Victorian on Wellington Square, right next to Rewley House, offers 9 superior en-suite bedrooms.
Accommodation costs are not included in course fees. All students can take advantage of the excellent dining facilities and common room bar, where they may relax and network with others on the programme. See CONTED's web site for more detail.
Scholarships
Please see the University's Fees and Funding pages for help and information with regard to funding your studies. We further recommend that you search for funding opportunities via the online Fees, Funding and Scholarship search tool.
The Sustainable Urban Development Programme is pleased to be able to offer a scholarship opportunity to an outstanding candidate from India starting the course in October 2013. Candidates should be able to present a consistent record of excellence both academically and professionally. The Scholarship lasts for the full duration of the MSc (2 years, part-time), and covers all tuition fees (University and College fees). The Scholar is expected to cover any travel/maintenance costs incurred. Click here for full details, eligibility and criteria. The deadline for application is 9 March 2013.
Applications received before the 18 January 2013 'gathered field' deadline will be considered for a Clarendon Fund scholarship. Awards are made based on academic excellence and potential across all subject areas, enabling the most distinguished scholars to study at the University of Oxford. By applying for graduate study at the University of Oxford you automatically be considered for a Clarendon Scholarship, so you do not need to complete additional documentation. All Clarendon Scholarships cover tuition and college fees in full, and include a generous grant for living expenses. For further details and eligibility criteria please visit the Clarendon Fund website.
External Opportunities
Aga Khan Foundation Scholarships are available to fund postgraduate studies for outstanding students from developing countries who have no other means of financing their studies. Scholarships are awarded on a 50 per cent grant, 50 per cent loan basis and may be used for tuition fees and living expenses only.

Closing date: 31 Mar 14
http://www.akdn.org/akf_scholarships.asp
Apply for this course
Applications for this course should be made via the University of Oxford Graduate Admissions website.
Early application for the programme is advised. Applications which have not been fully completed before our final applications deadline cannot be considered, so please ensure any applications are received by us in good time so that we may advise of missing or incorrectly completed elements. Shortlisted applicants will be invited to telephone interview, and asked to provide evidence of their funding for the programme. We are pleased to offer students on this MSc tailored payment plans each year to help with spreading course costs.
If you would like to discuss your application or any part of the application process before applying please contact the Programme Manager - Email: msud@conted.ox.ac.uk
Contractual and financial information (important: please read before applying)
.
payment methods (important: please read before applying)
.