Foundation Certificate in English Literature
Key facts
| | |
| --- | --- |
| Type | Oxford Qualification - Part-time |
| Dates | Wed 24 Sep 2014 to Wed 31 Aug 2016 |
| Subject area(s) | Literature |
| Fees | Fees for 2014-2015 are £2,235 (EU students) and £3,820 (Non-EU students). (You may pay by instalment.) |
| Application status | Applications being accepted |
| Application deadline | Mon 30 June 2014 |
| Course contact | If you have any questions about this course, please email ppaward@conted.ox.ac.uk. |
Overview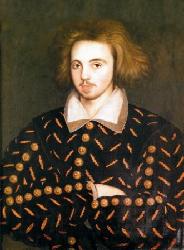 This course offers an exciting possibility to study English literature at degree level. Leading to the Oxford University award of a Foundation Certificate in English Literature it is equivalent to the first year of a full-time undergraduate English degree.
On completion of the Foundation Certificate, many students go on to complete their English Literature degrees, some in Oxford, others elsewhere, applying for entry in year two of a degree course. Applicants should note that successful completion of the course does not confer automatic right of entry to any institution: acceptance by an Oxford College is at the discretion of the College Admissions Tutor.
However a significant proportion of students from the course have achieved considerable success: over fifty students have moved on to full-time study at Oxford colleges since 1995, while others have gained places at other universities, such as Warwick, Exeter, UCL, Oxford Brookes, Cardiff, Glasgow and Birmingham.
Do you enjoy reading a wide range of books, and discussing your reading with others? If so you might enjoy the challenge of the Foundation Certificate in English Literature.
• Two-year course, equivalent to the first year of a full-time undergraduate degree
• Tutorials, seminars, and dedicated day schools at Oxford University's Department for Continuing Education
• Free access to English Faculty lectures and the Bodleian Library
• Students come from a wide variety of backgrounds, and are offered support and guidance throughout the course. Please click on our
student spotlight
for one student's experience of the course.
Open Evening
All those who have an interest in studying English Literature are invited to come to one of our Literature Open Evenings at Rewley House, 1 Wellington Square, Oxford, from 6.00pm to 8.00pm on Friday 10 January 2014 or on Wednesday 16 April 2014. This is a chance to see the Department, meet the tutors and discuss the course.
Description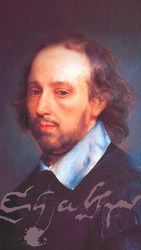 The Course Aims
• To familiarise students with a range of English literary works from Shakespeare to the present
• to relate these works to their relevant contexts – literary, historical, social and intellectual
• to inculcate general skills in the analysis of literature, including an ability to read closely and to recognise and apply approaches in contemporary literary theory
• to enable students to develop the analytical and communication skills needed to present literary critical arguments orally and in writing.
Course Content and Structure
The course covers a range of English literature from the Early Modern to the twentieth century. Among the authors studied will be Shakespeare, Jonson, Donne, Dickens, Charlotte Brontë, Hardy, Conrad, Yeats and Woolf. Close analysis of works by these and other authors, reinforced by general discussion of modern critical theory and practice, will provide the basis for an enhanced appreciation of the pleasures and problems associated with the serious reading of literature.
The course will consist of three principal elements, each subdivided, to offer a total of six sections over its two-year span. The three elements are:
i) Criticism: History, Theory and Practice ii) Victorian and Modernist Literature iii) Early Modern Literature
The course structure can be represented as follows:
Year One
Michaelmas Term (Autumn) Section 1: Critical Analysis
Hilary Term (Winter) Section 2: Victorian Fiction & Poetry
Trinity Term (Spring) Section 3: Early Modern Poetry
Year Two
Michaelmas Term (Autumn) Section 4: Critical Theory
Hilary Term (Winter) Section 5: Modernist Literature
Trinity Term (Spring) Section 6: Early Modern Drama (excluding Shakespeare)
September Shakespeare Summer School Monday 15 - Friday 19 September 2014
Classes will meet once a week, on Wednesday evenings, starting with a pre-course meeting on 24 September 2014. There will be ten classes per term, each of two hours' duration.
In addition there will be a summer school of five days' duration between year one and year two, as well as a series of six day schools, one a term. Some of these day schools will be part of the Public Programme, while a number will be designed specifically for Foundation Certificate students. Each day school will be linked to the syllabus, usually by its subject matter, though the third will focus on preparation for examinations. There will be two one-hour tutorial sessions for each student in each term; there will normally be a maximum of two students in each tutorial group.
Examinations, totalling six hours, will be held at the end of year one; the same arrangements will apply at the end of year two.
Who is it for?
Successful candidates are mature individuals who can show, both in their application and at interview, strong motivation and a prior interest in literature. They will have to demonstrate an effective command of written English and some proficiency in discussing their reading.
This course is intensive and intellectually challenging, and demands a high level of commitment from its students. Applicants should note that they are likely to need to devote at least 12 hours a week to private study. However, if you have little or no recent experience of study or examinations you should not be deterred from applying for a place. Relevant qualifications, particularly if recent, will normally be favourably regarded; but formal qualifications are not essential and other considerations may be more important.
Comments from previous students
"This course has been beautifully structured to match the mature student who aspires to a better education but lacks direction and confidence. The teaching has been sensitive and stimulating, as well as a great deal of fun. Students are encouraged and given practical, comprehensive instruction. I found this course to be a fantastic opportunity to re-awaken skills I had long forgotten I might have possessed, and it has not only changed my approach to literature but also the way I think about many other things."
"Being on the Foundation Certificate has totally re-drawn the boundary of my ambitions, and promoted and fostered a genuine sense of confidence and ability. It has taught me a great deal about myself, and quite genuinely changed the direction of my life for the better."
Programme details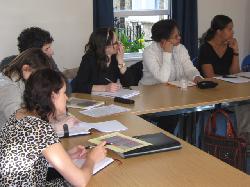 Course Details
The sequence of subjects is as follows:
YEAR ONE
Section 1: Introduction to the course and to the study of literature
The introductory sessions will raise fundamental questions about why and how we should study literature and then concentrate on detailed analysis of poetry and fiction. The emphasis will be on techniques of close reading, but we also hope to impart a sense of literary history and an understanding of the links between literature and its wider contexts.
Section 2: Victorian literature
This section will deal first with works by three Victorian novelists: Dickens, Charlotte Brontë and Hardy. Seminar discussion will focus on David Copperfield, Jane Eyreand Tess of the d'Urbervilles. The second part of the section will offer a survey of the main forms and themes of Victorian poetry. Discussion will concentrate on Tennyson, Browning, Christina Rossetti and Hopkins. Both fiction and poetry will be related to their social and intellectual contexts.
Section 3: Early Modern poetry
The third section will be largely devoted to the study of early Modern poetry and to the contemporary critical debate about its form and purpose. We shall examine a selection of poems by writers such as Edmund Spenser, Sir Philip Sidney, John Donne and George Herbert. In this term a special day school will be devoted to preparation for the first-year examinations.
Shakespeare Summer School
Focusing centrally on two comedies, two tragedies and two history plays, the one-week summer school will combine close textual analysis with an exploration of the wider context of Shakespeare's work. The central texts are likely to be: A Midsummer Night's Dream, The Winter's Tale, Hamlet, King Lear, Richard III, Henry IV Part I.
Lectures
As well as the lectures arranged specifically for the Foundation Certificate, you will be entitled, for no extra payment, to attend the wide range of lectures organised by the University's Faculty of English.
For details of this year's Oxford Literary Festival please see
www.sundaytimes-oxfordliteraryfestival.co.uk/
Calendar for Year One: 2014-2015
Pre-course meeting
Wednesday 24 September 2014
Michaelmas Term
Wednesday 1 October to Wednesday 10 December 2014 inclusive, with the exception of 5 November.
Hilary Term
Wednesday 7 January to Wednesday 18 March 2015 inclusive, with the exception of 11 February.
Trinity Term
Wednesday 8 April to Wednesday 17 June 2015 inclusive, with the exception of 13 May.
All evening meetings are on Wednesdays from 7.00pm - 9.00pm in Rewley House, 1 Wellington Square, Oxford.
Day Schools
Saturday 11 October 2014 Reading Modern Fiction
Saturday 14 March 2015 Victorian Fiction
Saturday 9 May 2015 Exam preparation
Shakespeare Summer School
Monday 15 - Friday 19 September 2014
Assessment methods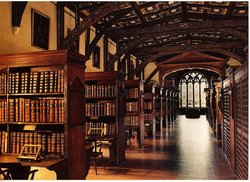 Assessment
Assessment will be based both on coursework (essays submitted during the period of study) and on written examinations, held at the end of each of the two years. There is an attendance requirement of at least 80% of the total number of class hours; attendance is expected at all six day schools and the Shakespeare summer school.
In each year, the coursework assignments (not including the first assignment submitted in year one but including the assignment submitted after the summer school) shall account for 5% each, the examinations for 25% each and the portfolio for 20%. At the end of the course the marks awarded for the first year will account for 40% of the final mark and the marks awarded for the second year will account for 60%.
The Shakespeare Summer School, between years one and two, also has a coursework requirement. One essay, written immediately after the Summer School, will count towards the final total of 11 assessed essays.
Examinations: every candidate will be required to satisfy the examiners in the following:
Four written papers, two on each of the topics below, each of three hours' duration;
a - Early Modern Literature
b - Victorian and Modern Literature;
Two portfolios of written work demonstrating practice, use and knowledge of comparative criticism, the first to be of not more than 3,000 words and the second to be of not more than 5,000 words.
IT requirements
This course uses the Department's online assignment submission system. In order to prepare and submit your course assignments you will need access to the Internet and a computer meeting our recommended
minimum computer specification
. Students of this course may use the student computing facilities provided in Departmental buildings.
Teaching methods
Teaching Staff
The Course Directors are Dr Sandie Byrne and Dr Tara Stubbs.
Dr Sandie Byrne
was formerly Fellow and Tutor in English at Balliol College, Oxford, and Professor of English at the University of Lincoln. She is the author of a number of books and articles on nineteenth-and twentieth-century literature.
Dr Tara Stubbs
is a University Lecturer in English Literature and Creative Writing at OUDCE. She has published widely on Irish and American modernism, and is the author of American Literature and Irish Culture, 1910-1955 (MUP, 2013). Her new project considers the publishing career of Harold Macmillan in relation to writers such as Yeats, Hardy and Kipling.
Most other tutors on the course are drawn from the English Faculty at Oxford University.
Student Support
Much of the academic support will come from the Course Directors, who may be contacted at any time during office hours by students wishing to discuss matters relating to the course. In addition, the Department runs a programme of Study Skills workshops designed to enable you to develop and improve the skills needed for effective study. These workshops are free to students enrolled on the Foundation course. For full details of the programme please contact 01865 280892.
Contact Information
Course Directors
If you would like an informal discussion on academic matters before making your application you may contact the following:
Dr Sandie Byrne
01865 280898
sandie.byrne@conted.ox.ac.uk
Dr Tara Stubbs
01865 280995
tara.stubbs@conted.ox.ac.uk
Award Programme Office
01865 280154 / 270369
For queries on applications and admissions
ppaward@conted.ox.ac.uk
Student Advice
01865 280355
For general guidance and advice, credit transfer, special needs provision, residential category and sources of funding:
registry@conted.ox.ac.uk
Study Skills
01865 280892
For information about Study Skills courses:
studyskills@conted.ox.ac.uk
Day & Weekend School Office
01865 270368 / 270380
For information on day schools and weekend courses:
dayweek@conted.ox.ac.uk
OUDCE Reception
01865 270360
For general enquiries about OUDCE or to leave messages if other staff are not available.
Apply for this course
How to apply

Together with the application form, you must submit a reference and additional materials:

(i) a written statement of 300 to 400 words stating why you wish to undertake the course, and
(ii) an outline of your literary interests.

You should be prepared to discuss these two submissions during your interview.

If possible, your referee should be a person who can comment on your academic ability and background, but where this is not possible, you should name a referee who can vouch for your motivation, commitment and potential. A reference from a family member is not acceptable.

Application deadlines
Please read carefully the instructions on the reference form. When you have received your reference, return the sealed envelope with your application form, your written statement and an outline of your literary interests by the first application date of 24 January 2014, or by the second date of Monday 30 June 2014 to:

Award Programme Administrator
OUDCE
1 Wellington Square
Oxford OX1 2JA

Applicants who submit a complete application by 24 January will be guaranteed an interview. Interviews for January applicants are likely to take place in mid-February and in mid-July for June applications. Late applications will be considered subject to the availability of places. The final decision on admission to the course rests with OUDCE.

If you are in any doubt about your application, or would like guidance on other issues relating to the course, please feel free to contact either Sandie Byrne on 01865 280898 or Tara Stubbs on 01865 280995, or the Award Programme Administrator on 01865 270369.

Click here to download the application and reference form

Non-EU students
This course is not suitable for non-EU students who do not already live in the UK before the course begins. For information, refer to www.ukvisas.gov.uk.

English language requirements
All teaching at the University of Oxford is carried out in English (with the exception of some language-specific teaching) and tutors must be convinced that you have sufficient fluency in written and spoken English to cope with your course from the start. Therefore, all non-native English-speaking applicants (other than those who have been educated in the medium of English language during their two most recent years of study) must satisfy the following requirements:

• IELTS: overall score of 7.0 (with at least 7.0 in each of the four components) or
• TOEFL (paper based): overall score of 600, with a Test of Written English score of 5.5 or
• TOEFL (computer-based): overall score of 250, with Test of Written English score of 5.5 or
• TOEFL (internet-based): overall score of 100 or
• Cambridge Certificate of Advanced English (CAE): grade A or
• Cambridge Certificate for Proficiency in English (CPE): grade B or
• English Language GCSE, IGCSE or O-level: grade B or
• International Baccalaureate Standard level (SL): score of 5 in English
• European Baccalaureate: score of 70% in English.

Fees
The fee for 2014-2015 will be £2,235 (EU students) or £3,820 (non-EU students), payable in instalments with a non-refundable deposit of £200 (Home/EU students) or £350 (Non-EU students) being required on acceptance. The fee includes all tuition as well as participation in the six day schools (including meals) and, on a non-residential basis, the summer school. Lunches and the end-of-term dinner on Friday evening during the summer school are also included in the fee; accommodation can be provided at an additional cost. There may be a small increase in the fee for the second year of the course.

Funding and financial assistance
For information on student funding, please visit our website: www.conted.ox.ac.uk and follow links to `students' and `sources of funding'. You will find information on student loans, bursaries and Professional and Career Development Loans as well as details of external sources of funding.

For more detailed information on all of the above, contact the Registry on 01865 280355 or registry@conted.ox.ac.uk.