Undergraduate Advanced Diploma in Local History
Key facts
Types
Online and Distance Learning
Oxford Qualification - Part-time

Dates
Tue 9 Sep to Mon 23 Jun 2014
Subject area(s)
Local History

Fees
Fees for 2014-15: £2,235 Home/(EU) / £3,820 (Non-EU) (You may pay by instalment.)
Application status
Applications being accepted
Application deadline
Tue 01 July 2014
Course contact
If you have any questions about this course, please email InternetCourses@conted.ox.ac.uk or telephone +44 (0)1865 280973.
Overview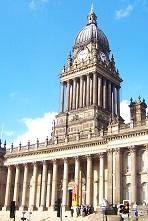 The Advanced Diploma in Local History is a one-year part-time course which aims to train students in key concepts and methods of historical studies. The course is at FHEQ Level 6, equivalent to study in the third year at a university in the UK.
The course is delivered entirely via the Internet so students have the advantage of working at home while having access to course material, to their tutor, and to fellow students. Oxford University's programme of online courses brings the quality of education and scholarship which the University represents to those living far from Oxford and those who cannot attend regular classes.
Who is this course for?
Students taking the Advanced Diploma come from a wide variety of backgrounds; they may live in any part of Britain, or worldwide; and they can be of any age. What all have in common is an enthusiasm for local history and a commitment to learning, and the variety of student experience provides a lively and stimulating study environment.
Many people take the course in order to learn how to use original sources and databases for their own research into local and family history. History teachers and local studies librarians are likely to find the course professionally useful. The transferable nature of the skills acquired will be valuable to people from a wide range of occupations, as well as those who are retired or not currently in employment.
Students get the opportunity, with the help of their tutor, to produce their own piece of local historical research, and some of these have been developed into articles for scholarly journals.
The Advanced Diploma can also be taken to prepare for a higher degree such as Oxford University's part-time MSc in English Local History or Master's programmes at other universities.
The Open University recommends this course as preparation for its online MA in History.
Programme details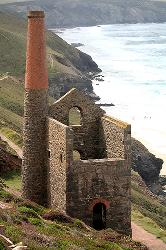 Course syllabus
The course begins with a short preparatory unit, available from 09 September 2014, to familiarise you with study and discussion online. Module 1 begins in late September 2014 and Module 2 in March 2015.
Module 1: Concepts and Methods of Local History
This module will comprise eight units, making extensive use of original sources and case studies. There will be four written assignments, giving students an opportunity to practise historical skills and to write some local history. The units cover approaches to local history, finding primary and secondary sources, the critical use of evidence, personal testimony as a source, a practical guide to statistics and the use of Excel, record linkage, and effective writing and publication….More
Module 2: Databases for Historians
The second module consists of six units and uses data sets for two contrasting communities, the Lancashire port of Liverpool 1650-1750 and the Oxfordshire market town of Woodstock in the 17th century. There will be one written assignment and a final project comprising a longer piece of historical writing using data analysis. Students will explore a database already created in order to practise different methods of querying, then move on to learn how to design, create and use their own database for the analysis of historical data. Two further units introduce some of the exciting ways in which historians are now using databases, with up-to-date examples….More
Course aims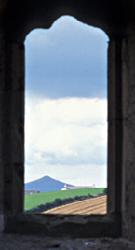 The aims of the Advanced Diploma in Local History via the Internet are:
to provide an understanding of the nature of local history and of its relationship to other branches of historical studies
to develop an awareness of, and a critical approach to, a wide range of historical evidence
to provide and develop the skills needed for historical research, especially the manipulation of large amounts of information using databases
to teach you to use what you have learned to produce good, scholarly historical writing.
Certification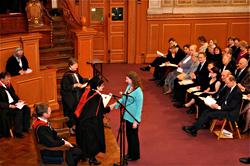 Award and credit transfer
Successful students will be awarded an Oxford University Undergraduate Advanced Diploma in Local History. Outstanding performance will qualify for a Distinction. You will be invited to receive your diploma at the annual Awards Ceremony of the Department for Continuing Education, held at Oxford's Sheldonian Theatre. This happy occasion provides an opportunity to meet your tutor and fellow students in person.
The Advanced Diploma carries a Credit Accumulation and Transfer Scheme (CATS) rating of 60 points at FHEQ Level 6. You may be able to transfer these credit points to other HE institutions. If you are considering taking advantage of transferring credit, you are recommended to consult our Student Adviser (email: registry@conted.ox.ac.uk or tel: 01865 280355).
Open University credit
The Open University Arts Faculty has approved the Advanced Diploma in Local History as part of its Collaborative Scheme.This course can count towards the FHEQ Level 6 element of the Open University's BA in History. It is advisable to check with the OU on the level and the amount of credit that you are permitted to transfer into any OU degree.
The Open University also recommends this course as preparation for its MA in History, especially if you have an undergraduate degree without honours or in a subject other than History. Further information is available from the OU Regional Centres, the Credit Transfer Centre or the OU website: www.open.ac.uk.
We do not recommend that you try to study more than one 60 CATS point course at a time.
Assessment methods
The award of the Advanced Diploma is based on successfully completing the five written assignments and the final project. There is no written examination. All students are strongly encouraged to participate in the group discussions and activities which are an essential part of the course.


Recommended reading
The books listed here are all on the course reading list. They provide a good introduction to Local History and to the kind of reading recommended for the course.
Kate Tiller, English Local History: an Introduction (Sutton paperback, 2nd edition 2002, ISBN 0750927143). The standard introduction to English local history, from Anglo-Saxons to the 20th century
John Tosh, The Pursuit of History (Longman paperback, 5th edn 2009, ISBN 9780582894129). This widely used textbook is recommended for its coverage and for its approachable style.
Eamon Duffy, The Voices of Morebath (Yale paperback, 2003, ISBN 0300098251). A fascinating study of the Reformation in a tiny Tudor village.
Sonja Cameron & Sarah Richardson, Using Computers in History (Palgrave paperback, 2005, ISBN 1403934169). A jargon-free guide to computing skills for anyone interested in history.
Pat Hudson, History by Numbers (Hodder Arnold paperback, 2000, ISBN 0340614684). Introducing some of the ways historians use quantitative information, which is one of the themes of this course.
Anyone returning to study after a period of time away will find it helpful to look at Andrew Northedge, The Good Study Guide (Open University paperback, 2005 or earlier editions, ISBN 0749259744).
Teaching methods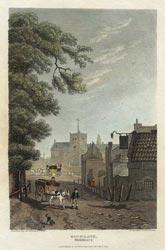 Study format
All the course material will be provided on the course website. In addition to the course units it will include readings, documents, spreadsheets and database files. You will also have access to a wide range of electronic resources online. A reading list of recommended books will be sent to you well in advance.
The units will be published on the course website and studied in sequence. Normally you will have two weeks to study each unit, and within this framework you will be free to study in your own time and at your own pace. Details of the course timetable will be provided on enrolment. Your study of each unit will be guided by the Internet material and will involve a mixture of downloading and studying selected passages from historical sources, exploring wider reading online or in a library, doing self-study exercises with spreadsheets and databases, and participating in online discussion with your tutor and fellow students. You must also complete your assignments and submit them via the course website for assessment by the dates stipulated.
The Advanced Diploma is a rewarding and challenging course demanding a sustained commitment over one year. Applicants should ensure that they will be able to devote adequate time to study in the light of their other commitments. The time needed will vary, but you should be prepared to commit at least 12 hours a week from September 2014 to June 2015.
Click here to read comments from two students currently on the course.
Tutorial support
A feature of study at the University of Oxford has always been the ready availability of a tutor to assist you with your studies. That tradition is continued with this online learning course. You will be assigned to a tutorial group of about 15 students, led by a tutor with whom you can communicate via e-mail or the Internet conferencing system for general advice and for assistance with any problems. Your tutor will also mark your assignments and provide feedback on your progress. An experienced IT Help team is available to advise on any technical problems.
Students on the course are also supported by the Department's Student Adviser on matters relating to financial assistance, credit transfer or disability.
Study skills
If you are new to higher education or have not studied for some time, you may find it useful to brush up your study skills before embarking on a course such as the Advanced Diploma in Local History. The Department now offers a short online course on Study skills to help you to develop your skills in reading, note-taking and essay-writing. The course lasts for 10 weeks and starts in September, January or April. Click on the link for further details.
Payment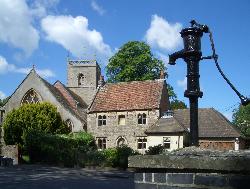 The course fees for 2014-15 are £2,235 (Home/EU) £3,820 (non-EU). A non-refundable deposit of £250 or 10% of the course fee, whichever is higher, must be paid on acceptance of a place. The remainder of the fee can be paid in instalments. The fee includes all Internet course materials and tuition. For further information about methods of fee payment and refunds, please contact the Online Courses Manager at
internetcourses@conted.ox.ac.uk
. You may wish to take into account the following expenses in addition to the course fee:
any books you want to buy from the course reading list
paper and printer cartridges if you prefer to print out the course material and readings for study
subscription to an Internet Service Provider and associated telephone charges
computing equipment at your place of study
Funding and financial assistance
For information on student funding, please visit our website:
www.conted.ox.ac.uk
and follow links to `students' and `sources of funding'. You will find information on student loans, bursaries and Professional and Career Development Loans as well as details of external sources of funding. For more detailed information on all of the above, contact the Registry on 01865 280355 or
registry@conted.ox.ac.uk
Apply for this course
Who should apply?
There are no formal entry qualifications for the Advanced Diploma in Local History but you should have some experience of local history at undergraduate level or its equivalent. This might have been gained through taking a course, or through research into family or local history using sources in libraries and record offices, for example. If you are in any doubt about your experience, please contact internetcourses@conted.ox.ac.uk for advice.
You should have a lively interest in localities and communities in the past. The course teaches historical research and writing skills relevant to local history. It is not a family history course but students pursuing family history may find it useful for their own interests.
Applicants should be familiar with the use of computers for purposes such as word-processing, using e-mail and searching the Internet. It is also essential to have some experience of Access or another database program before starting the Advanced Diploma. Short introductory courses are often available locally.
The content of the course is entirely devoted to English local history, although the skills learned may be applied more widely. Students outside Britain are welcome to apply but should understand that some knowledge of British history, society and institutions will be assumed.
Completing the online application form
Before completing the online application form you should read through the instructions on How to Apply and details on the application process including the criteria for admissions decisions. You should then download the application form and once completed you should email it to internetcourses@conted.ox.ac.uk , putting your name and the course title in the subject field. The receipt of your application will be acknowledged via email.
For the computing facilities you will need, please read Computing Facilities Required.
If your first language is not English please review our English Language Requirements.