Undergraduate Certificate in Theological and Religious Studies
Key facts
| | |
| --- | --- |
| Type | Oxford Qualification - Part-time |
| Dates | Sat 27 Sep 2014 to Fri 31 Jul 2015 |
| Subject area(s) | Theology and Religious Studies |
| Fees | The fee for this one-year course is £3,275 for EU students and £3,820 for non-EU students. (You may pay by instalment.) |
| Application status | Applications being accepted |
| Application deadline | Fri 30 May 2014 |
| Course contact | If you have any questions about this course, please use the course enquiry form. |
Overview
The study of religion is important and vital for understanding the world of today, both nationally and internationally. Understanding the place of religion in public life is an important part of what it means to live in a secular and multi-faith society. This course is a one-year introduction to Theology and Religious Studies. There are two core courses, bible and theology, with two options in the third term, either an exploration of the Christian tradition or approaches to world religions.
Open Evening
There will be an Open Evening on Thursday 22 May 2014, from 6.00pm to 8.00pm at Rewley House in Oxford, when you are welcome to visit the Department and discuss the course. Directions to Rewley House can be found here:
http://www.conted.ox.ac.uk/about/findus/rewleyhouse.php
. Please email any questions you may have to
ppaward@conted.ox.ac.uk
.
Description
Biblical studies opens out the world of the Old and New Testaments, looking at the scriptures through text, structure, content, history, and authorship as well as particular issues.
Theology in general terms is the study of the ideas and belief system of any one religion, studying from the inside out, so to speak. The course introduces the intellectual tradition of Christianity, looking at key aspects of belief and practice, important moments in development, and people whose ideas have been formative and inspirational.
Approaches to world religions helps us explore the nature of religion more broadly and through two case studies, examines the history, fundamental understanding and specific practices of a world religion other than Christianity.
This one-year part-time course is based on weekly evening teaching sessions, two Saturday study days and an occasional study visit. If you have little or no formal experience of academic theology or religious studies but are eager to explore and learn more, then this Undergraduate Certificate in Theology and Religious Studies is for you.
Programme details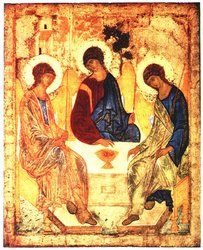 Teaching Sessions 2014-2015
The Undergraduate Certificate is offered on Tuesdays from 7.00pm – 9.00pm at Rewley House, 1 Wellington Square, Oxford and commences with a Study Day on Saturday 27 September, followed by Tuesday 7th October 2014.
Term 1 ( Michaelmas term) Introduction to Biblical Studies
Study Day: Introduction to the course and Biblical Studies
Bible as sacred text
Historical Framework of the Old Testament
Pentateuch and Historical Books
Psalms, Prophets and Wisdom
Key themes in the OT, Covenant, Exodus etc.
New Testament Interpretation
Paul and early Christianity
Jesus and Synoptic Gospels
The Johannine tradition
Non-Pauline Christianity
Term 2 (Hilary term) Theology and Ethics
Theological Foundations
Doctrine of God
The nature of Creation
Salvation
Church and Kingdom
Introduction to Christian Ethics
Matters of Life and Death
War and Peace
World Issues
Love and Sex
Term 3 (Trinity term)
Option 1. The Christian Church
Study Day, Significant shifts, a moment in Christian History
Approaches to Christian Worship
The Christian Assembly
Rites of Christian Initiation
Eucharist
Worship and Life
Case studies: Calvin and Reform
The English Reformation
The Counter Reformation
Radical Reformers
Enduring Legacy of the Reformation
Term 3 Option 2
Approaches to World Religions
Introductory Study Day: Approaches to World Religions
Scriptures
Ritual Dimension
Experiential Dimension
Social Dimension
Case studies on Approaches to Islam and Hinduism
The Place and practice of interfaith dialogue, understandings and initiatives.
Certification
Credit Accumulation and Transfer Scheme
The syllabus and teaching of the course are aimed at first-year undergraduate level and students will be awarded 60 Credit Accumulation and Transfer Scheme (CATS) points at FHEQ Level 4 on successful completion of the one-year module.
Credit points may be transferred to the Open University, modular universities such as Oxford Brookes University, and other institutions of Higher Education. For further information about transfer of credit, contact the Registry on 01865 280355 or email
registry@conted.ox.ac.uk
.
IT requirements
This course uses the Department's online assignment submission system. In order to prepare and submit your course assignments you will need access to the Internet and a computer meeting our recommended
minimum computer specification
. Students of this course may use the student computing facilities provided in Departmental buildings.
Level and demands
How Much Work is Involved?
The course provides an exciting and supportive way of approaching the study of Theology and Religious Studies, especially for those who have not studied recently. The two Study Days are an introduction to the subject material.
You will be given a programme of reading material for the teaching sessions and the assignments. These consist of one formative assignment of up to 1,000 words, five summative assignments of up to 1,500 words and a case study of up to 3,000 words.
Study commitment
You are expected to undertake the necessary background reading and research for both the seminars and assignments using the facilities of Rewley House Library and other libraries. It is estimated that time spent in reading, preparing assignments and visiting libraries will average 10 to 12 hours each week in term-time in addition to the teaching sessions.
Progress review: A review of each student's performance is carried out at the end of the first year: candidates may not be permitted to continue if their performance is not deemed satisfactory.
Full regulations and examination conventions will be contained in the Student Handbook, distributed to students on the course at the start of term, and are available from the Registry on request (
registry@conted.ox.ac.uk
).
Teaching methods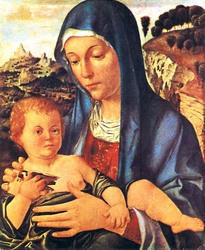 Student support
Academic advice and support will be provided by the Course Director, Robin Gibbons and by the tutors. In addition, the Department runs a programme of Study Skills workshops designed to enable you to develop and improve the skills needed for effective study. For full details of this programme please contact 01865 280892.
For advice and information on other educational opportunities, credit transfer, students with disabilities and sources of funding please contact the Registry on 01865 280355 or email
registry@conted.ox.ac.uk
.
Apply for this course
Who should apply?

The course is designed for anybody who is interested in Theology and Religious Studies, especially adult students who lead busy lives, but it is also open to people who may wish to refresh or widen their knowledge. Previous experience in these subjects is not essential.

How to apply

Click here to download the application and reference form

You should complete the application form and submit it, together with:

(i) a reference

(ii) additional materials: a statement of 300 words outlining your previous experience of the subject (if any) and your reasons for wishing to enrol on the course.

If possible, your referee should be a person who can comment on your academic ability and background. Where this is not appropriate or possible, you should name a referee who can vouch for your motivation, commitment and potential. A reference from a family member is not acceptable.

Please read carefully the instructions on the reference form. When you have received your reference, return the sealed envelope with your application form and additional material, by 30 May 2014 to:

Award Programme Administrator
OUDCE, Rewley House
1 Wellington Square
Oxford OX1 2JA

English language requirement

All teaching at the University of Oxford is carried out in English and tutors must be convinced that you have sufficient fluency in written and spoken English to cope with your course from the start. Therefore, all non-native English-speaking applicants (other than those who have been educated in the medium of English language during their two most recent years of study) must satisfy the following requirements:

• IELTS: overall score of 7.0 (with at least 7.0 in each of the four components) or
• TOEFL (paper based): overall score of 600, with a Test of Written English score of 5.5 or
• TOEFL (computer-based): overall score of 250, with Test of Written English score of 5.5 or
• TOEFL (internet-based): overall score of 100 or
• Cambridge Certificate of Advanced English (CAE): grade A or
• Cambridge Certificate for Proficiency in English (CPE): grade B or
• English Language GCSE, IGCSE or O-level: grade B or
• International Baccalaureate Standard level (SL): score of 5 in English or
• European Baccalaureate: score of 70% in English.

Late applications may be considered by the Director of Studies if places are still available on the course. Interviews will take place at Rewley House in mid-July and early September 2014. If necessary, alternative arrangements will be made for applicants unavailable on the scheduled dates.

Open Evening

There will be an Open Evening on Thursday 22 May 2014, from 6.00pm to 8.00pm, when you are welcome to visit the Department and discuss the course. If you have any questions concerning the course or the open evening then please phone 01865 270369 or email ppaward@conted.ox.ac.uk.

Fees

The fee for 2014 is £3,275 (EU students) or £3,820 (non-EU students). A non-refundable deposit of £300 (EU) or £350 (Non-EU) is required when you accept an offer of a place and the remaining fee is payable in instalments.

Non-EU students

This course is not suitable for non-EU students who do not already live in the UK before the course begins. For information, refer to www.ukcisa.org.uk.

Funding and financial assistance

For information on student funding, please visit our website: www.conted.ox.ac.uk and follow links to `students' and `sources of funding'. You will find information on student loans, bursaries and Professional and Career Development Loans as well as details of external sources of funding.

For more detailed information on all of the above, contact the Registry on 01865 280355 or registry@conted.ox.ac.uk.