English Language Teachers Summer Seminar 2014
Key facts
Types
Residential Programmes
Short Courses
Summer Schools -

Location
Oxford
Address
Held at Exeter College
Oxford
Dates
Sun 27 Jul to Fri 8 Aug 2014
Subject area(s)
Teacher Training

Fees
Resident Programme Fee - £2,110 Supplement for Private Bathroom Facilities - £165 Non-Resident Programme Fee - £1,090
Application status
Applications being accepted
Course code
O14I080JDR
Course contact
If you have any questions about this course, please email ipteachers@conted.ox.ac.uk.
Overview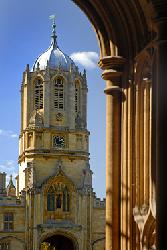 Oxford is the home of Oxford University, Oxford University Press and many ELT authors. Using these resources, this two-week course will focus on current developments in the English language and in English language teaching.
The seminar has been organised by Oxford University Department for Continuing Education, with generous support from Oxford University Press`s ELT Division.
Description
The English Language Teachers' Summer Seminar is designed for teachers of English working at secondary and tertiary level
who are in search of ways of improving their English proficiency
who want to keep up to date with developments in the English language and in ELT
who want to think about developing materials for use alongside their current course books
who want to update their knowledge and their resources for teaching about Britain
who are interested or involved in training ELT teachers
who want to reflect on and develop their practice

As participants come from all over the world, the programme is also an exercise in community building and international understanding.

The programme will be accommodated and taught in Exeter College. Founded in 1314, Exeter is one of the university`s oldest colleges and is situated in the heart of Oxford. Prominent college alumni include the authors J. R. R. Tolkien and Philip Pullman.

Participants will have access to computing facilities at Exeter College.
Programme details
A Welcome from Dr Charles Boyle, the Seminar Director
Welcome to Oxford University's English Language Teachers' Summer Seminar which offers you a first class professional development experience in one of the university's oldest colleges. The seminar is uniquely structured to give you a learning and study experience like no other as you discover for yourself what it is like to study and live in an Oxford college. From your welcome reception in the Fellows' Garden to the final dinner in the splendid surroundings of Exeter College dining hall, the memories of your course will remain with you for many years to come.
Your day begins with a stimulating and informative plenary lecture (with the exception of Wednesdays where there is no lecture) and is followed by two highly practical week-long workshops. You attend two such workshops each week, each made up of five daily 90-minute sessions. During the programme you will attend four out of a choice of ten such workshops. This gives you a chance to discover and explore new areas in ELT which you have perhaps not had the chance to focus on before. The ten workshops are described below.
Summer Seminar Workshops
Workshop topics are:
Week 1: 28 July-1 August

Pronunciation: A Complete Workout
Week 2: 4 August - 8 August

Developing Selected Teacher Training Skills
Academic Team
Oxford University has carefully selected an outstanding academic team by bringing together some of the top trainers and tutors in the field of ELT today. Principal Tutor for the Summer Seminar is author, trainer and international ELT consultant Adrian Underhill, a leading figure in the field of teacher education.
Our tutors for 2014 are:
Adrian Underhill
Edmund Dudley
Jon Hird
John Hughes
Julie Moore
Hanna Kryszewska
Timetable
Monday to Friday:
08.00-08.45 ... Breakfast
09.15-10.45 ... Lecture (Not Wednesdays)
10.45-11.15 ... Coffee
11.15-12.45 ... Workshops
12.45-13.45 ... Lunch
14.00-15.30 ... Workshops
The programme provides 42 hours of tuition, comprising
12 hours of lectures (8 sessions lasting c1.5 hours each)
30 hours of workshop meetings (7.5 per course)
Social Programme
Social activities will be organised for the late afternoons and/or evenings, Monday to Friday. These are likely to include: a walking tour of Oxford, a cultural exchange evening, a treasure hunt, a pub tour, optional extra lectures, an evening of Scottish country dancing (where you do the dancing!), and much more.
ELT Guest Lectures
Each morning begins with a plenary lecture delivered by a prominent figure or by authors working in ELT. Some lectures will be directly relevant to classroom practice, whilst others are intended to be more theoretical and thought-provoking. The speakers are:
Edmund Dudley - Using Literature in the EFL Classroom
Tim Herdon - Wordplay, Wit and the Language of Advertising
Jon Hird - Aspects of Contemporary English
Hanna Kryszewska - Making the Most of CLIL
Russell Stannard - From blogs to e-portfolios: new ways of assessing students
Adrian Underhill - The Story of your Teaching
Charles Boyle - TBC
Click here
to view details of last year's lecture programme. An updated programme for this year's lectures will be added soon.
OUP Book Display
During the Seminar, representatives from Oxford University Press will be present to showcase current and forthcoming ELT publications. All teachers will be offered a discount of 20% on OUP's ELT publications purchased during the seminar.
Certification
All participants will receive an Oxford University Certificate of Attendance on successful completion of the seminar.
Accommodation
Participants who choose to be resident on the programme will have a single study bedroom in Exeter College and they will take meals in the college dining hall. All meals during the programme will be provided for college residents, except for lunch on the weekends.
Bedrooms are located up the four to nine floors of a staircase; bath and/or shower and toilet facilities on each staircase are shared.
A very limited number of rooms have private bathroom facilities (shower room and toilet) and these are available for an additional fee of £165. Early application to secure these rooms is essential.
Participants cannot be accommodated at Exeter College either prior to or beyond their programme dates. Family members and/or friends who are not enrolled on this programme cannot be accommodated in college.
Participants who choose to be non-resident on the summer school are responsible for finding their own accommodation. Information on accommodation in Oxford can be found on the internet at:
(Please be aware that demand for accommodation in Oxford during the summer months is high.)
Exeter College has rooms which can be taken on a self-catering basis roughly one mile away from the main college site. For further information please contact the Accommodation Manager by email: accommodation@exeter.ox.ac.uk
Disabled Participants (including those with mobility difficulties)
The aim of Oxford University Department for Continuing Education (OUDCE) is to treat all participants equally and welcomes applications from people with disabilities. Individuals` needs are taken into account as far as possible, providing reasonable adaptations and assistance within the resources available. We ask that people let us know of any disability or special need (confidentially if required) so that we can help them participate as fully as possible.
When applying for OUDCE`s college-based summer programmes, prospective participants with mobility difficulties or visual or hearing impairments may want to make preliminary enquiries to the Programme Administrator, as the age and layout of these colleges often makes them user-unfriendly (although adaptations are often possible). Oxford, as an ancient city, tends to be difficult to navigate for people with disabilities. The number of very old buildings, designed in an age less sensitive to issues of disability, makes access to much of the city centre difficult. However, OUDCE will do as much as it is able to make study with the department possible.
Participants should contact us if they will have problems gaining access to a bedroom or a teaching room that is located on upper or basement floors, or to the college dining hall (which is reached via a flight of stairs).
Payment
Programme fees
Resident in Exeter College - £2,110
Fees include tuition; access to IT facilities; social activities; accommodation and meals (except lunch on Saturday and Sunday and meals during optional weekend excursions)
Supplement for Private Bathroom Facilities - £165

Non-Resident - £1,090
Fees include tuition; access to IT facilities, social activities; lunch Monday-Friday, and the programme's closing dinner

Applicants who are accepted on the programme are required to pay the full fee within 30 days of their invoice date. Places will not be held for applicants whose fees are not paid in full by the due date. In no circumstances will participants be admitted to the programme unless all fees have been paid in full.
Cancellations
Please note that refunds are only offered in exceptional circumstances. Please consult our terms and conditions for more details.

In that no refunds are offered, applicants are very strongly recommended to take out vacation cancellation insurance, and should consult their travel agent and/or insurer for information and advice. Please note that OUDCE does not offer any insurance cover.
Alteration or Cancellation of a Course by OUDCE
OUDCE reserves the right to alter details of any course should illness or any other emergency prevent a tutor from teaching, and to cancel a course or seminar if exceptionally low enrolment would make it educationally unviable.
The status of the course will be reviewed on 1 May 2014. If it is likely that the course may be cancelled, all participants enrolled on the course will be notified in writing within seven days, and possible options clearly explained.
If participants have not heard from OUDCE by 9 May 2014, they should assume that the course will be running; there is no need to contact us to confirm. Participants may wish to delay finalising their travel arrangements until after this date.
Fee options
Programme Fee

Course Fee: £2110.00

Non-resident fee: £1090.00


Accommodation

En-suite supplement: £165.00

Apply for this course
Application should be made on the form below. Please make sure all relevant sections are completed clearly and in block capitals. The form must be accompanied by four passport-sized photographs (ie 3 x 3.5cm, or 1.25 x 1.5in), with your full name printed on the back of each.
Alternatively, you may email your application form, but please also attach a digital passport photo in jpg format.
Please note that incomplete applications cannot be accepted
Applications should be posted, or emailed, to the Programme Administrator at the address below.
The closing date for applications is 9 May 2014. Please note, however, that applications are reviewed on a first come, first served basis, so early application is strongly encouraged.
You can expect to receive notification of the admission panel's decision within 14 days of your application being received in Oxford. Notification will be sent by email or, if no email address has been provided, by fax or post.
If you are offered a place on the programme, you must respond in writing to accept or decline the offer. In accepting an offer of a place you are committing to paying the programme fees in full by the due date.
Further Information
Please contact the Programme Administrator:
Email - ipteachers@conted.ox.ac.uk
Mail - English Language Teachers Summer Seminar, OUDCE, 1 Wellington Square, Oxford, OX1 2JA, UK
You can apply for this course in the following ways:
Apply by post, email or fax

Download a PDF application form .