Search results - Advanced Diploma in British and European Studies 2013-2014
Key facts
Type
Oxford Qualification - Full-time

Start date
Sep 2013
Subject area(s)
Combined Studies
Social Studies

Fees
Programme Fees £15,910 (includes course and college fees)
Application status
Applications being accepted
Application deadline
Sat 29 June 2013
Course contact
If you have any questions about this course, please email judith.arneil@conted.ox.ac.uk or telephone +44 (0)1865 270451.
Overview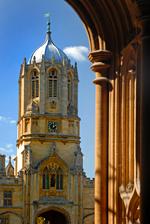 University of Oxford Pre-Master's Course 2013-2014
View our FACEBOOK page
Gaining a place on a Master's degree course at a prestigious British university is no mean feat. To prepare yourself fully for the challenges that lie ahead you need an uncompromisingly rigorous pre-Master's preparatory course.
Our long-running and highly successful Undergraduate Advanced Diploma in British and European Studies course offers pre-Master's students a unique opportunity to prepare for graduate entry to leading British universities.
From your very first day as a student on the Advanced Diploma in British and European Studies course you follow a full programme of academic study across a number of disciplines including the Humanities (History, Literature, Art History), Politics and International Relations and the Social Sciences which you combine with classes in academic writing and advanced English language development.
You will study in small seminar groups and will also receive individual weekly language tutorials. Additionally, in your second and third terms, you have the opportunity to focus on a subject of special interest to you on which you write a 5,000-word tutorial essay. You will also benefit from the advice and support of a personal tutor during weekly academic tutorials.
The Oxford pre-Master's course would be ideal for you if…
you graduated from a university outside the UK
you need to improve your academic English skills
you are looking for a challenging and stimulating pre-Master's course
you need to improve your critical thinking and develop strong analytical skills
you would like to optimise your potential for success in a British university environment
you intend to apply for a Master's course in a subject that is different from your undergraduate degree
You will benefit from approximately 15 contact teaching hours per week.
The Oxford pre-Master's course lasts a full academic year and consists of:
A pre-sessional orientation course
An academic module
An English language module
Oxford pre-Master's Minimum English Language Requirements
Applicants whose first language is not English require a minimum overall IELTS score of 6.5 at entry. You must have taken your IELTS test before you make your application.
Native or near-native English-speaking students
We also accept applications for the pre-Master's/Advanced Diploma in British and European Studies course from students with native or near native speaker proficiency in English. In such cases, the English language module may be waived and students follow an additional academic module . Students choose from a wide range of lectures in subjects of their choice relating to British and European Studies, e.g. history, literature, politics. This allows them to study an area (or areas) of specific personal interest in depth.
Description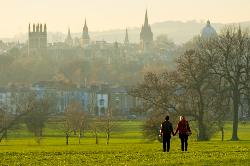 Orientation Course
Your introduction to the pre-Master's UG Advanced Diploma in British and European Studies programme, and to your year at the University of Oxford, takes the form of an intensive two-week course of language practice, academic study skills and cultural orientation.
You will experience a rigorous and intellectually stimulating academic programme in British & European civilisation and culture taught through a wide range of academic subjects (approx 6 contact hours per week) over 3 terms.
Academic Module - British Studies
Academic Module - European Studies
In your second term, you will choose a topic of special interest to you for an extended essay which you submit at the end of the third term. You will also benefit from the support of an academic tutor who will advise you and supervise your work in weekly one-to-one tutorials.
English Language Module
A team of highly experienced and well-qualified expert language tutors will help you rapidly improve your language skills by teaching you in small seminar groups for maximum progress. Additionally, you will also benefit from a weekly one-to-one academic writing tutorial.
You take the following English classes (approx. 10 contact hours per week):
Academic Writing
Contemporary Britain in Focus: reading
Contemporary Britain in Focus: listening
English Grammar
Speaking Skills
Word Study
Writing Skills
You will also maintain a personal language portfolio in which you will set individual learning objectives, as well as record and monitor your progress and achievements throughout the year.
Course Books and Materials
All course books and study materials for both academic and English language modules are included in your course fees.
British Heritage & Culture
During your year at Oxford University, to help you discover the real Britain, we include a series of study visits at no extra cost such as:
St Paul's Cathedral
London Theatre visit
Houses of Parliament
Ashmolean Museum
National Gallery
A Shakespeare play in Stratford-upon-Avon
Please note that places visited may change from year to year.
Course Dates 2013 - 2014
The Advanced Diploma in British and European Studies requires a full academic year of study:
Pre-sessional course (23 September – 4 October 2013)
Term 1: Michaelmas (7 October – 13 December 2013)
Term 2: Hilary (13 January – 14 March 2014)
Term 3: Trinity (21 April – 20 June 2014)
A typical teaching day starts at 9.15 a.m. and ends at 3.30 p.m. during which you take up to three 90-minute classes. You also benefit from small study groups and individual weekly tutorials.
Each day, during your daily morning break, we invite you to relax in our Common Room and enjoy complimentary tea/coffee and biscuits.
Course aims
The Oxford pre-Master's UG Advanced Diploma in British and European Studies course aims to...
improve your academic English writing and study skills
enhance your critical thinking skills
deepen your knowledge of British and European culture and civilisation
boost your English language communication skills
prepare you for further study at Master's degree level in the UK
FAQs - FREQUENTLY ASKED QUESTIONS
We receive many expressions of interest from students from all over the world.
Click here to view some of the most frequently asked questions
. If you cannot find an answer to your question, please don't hesitate to get in touch with us by phone (+44 1865 270451) or by email (judith.arneil@conted.ox.ac.uk)
Certification
Upon successful course completion, students will be awarded a University of Oxford Undergraduate Advanced Diploma in British and European Studies.
Assessment methods
Assessment for the Oxford pre-Master's UG Advanced Diploma in British and European Studies consists of continuous assessment in the form of coursework assignments and seminar presentations for both English and academic subjects, as well as an extended academic essay on a specialist subject of your choice. When researching and writing your extended essay, you will benefit from individual academic tutorials.
Michaelmas Term 2013
Two academic essays each of 1,500 - 2,000 words
English Language portfolio of 3,500 words max
Hilary Term 2014
Three academic essays each of 1,500 - 2,000 words
One English language essay of 1,500 - 2,000 words
English Language portfolio of 2,000 words max
Trinity Term 2014
Two academic essays each of 1,500 - 2,000 words
One extended academic essay of 4,000 - 5,000 words
English Language portfolio of 2,500 words
Teaching methods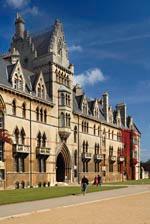 Teaching Resources, Methods & Study Support
Our teaching and learning facilities are first class with modern tutorial and seminar rooms, libraries and reading rooms, and dedicated student IT facilities.
Your tutors will adopt a range of teaching methods that will include lectures, group discussion, critical thinking and problem-solving tasks, and role play in order to encourage independent learning and to develop your intellectual and analytical skills.
You will receive a minimum of 15 contact teaching hours each week
You will study in small seminar groups for academic subjects
You will follow academic lectures
You will actively participate in communicative English language classes
You will receive one-to-one academic writing tutorials throughout your year
You will receive one-to-one specialist academic tutorials in Terms 2 and 3
Teaching outcomes
By the end of your Advanced Diploma in British and European Studies course, you are expected to be able to demonstrate:
sustained improvement in all four English language skills
the ability to write well-structured and accurately-referenced essays
the ability to apply your knowledge of how language works to the analysis of a wide range of primary texts
enhanced knowledge of the structure, levels and discourse functions of English
a developing ability to read critically
a developing ability to participate in intellectual debate, both orally and on paper
knowledge of essential and precise critical and linguistic terminology
an awareness of how language produces and reflects cultural change
You will also be expected to have developed a range of transferable skills including:
the discipline of independent study
the ability to write clearly and literally
the ability to think clearly
the ability to evaluate and critically analyse secondary sources
skills in note-taking, the use of libraries, and the location of learning resources
confidence in the use of oral and written arguments
the ability to interact effectively within a learning group
effective presentation skills
What our former students say about the course

'Fantastic experience....it's a very enjoyable and beneficial course.' (Student, China)

'A wonderful academic experience. I'll never forget it.' (Student, Azerbaijan)

'An unforgettable programme! The holistic combination of interesting classroom learning and exciting field trips made the subjects taught come alive. Overall a thoroughly recommended course!' (Student, Singapore)

'I had a fantastic time on this course...The academic study skills I gained have benefitted me enormously...The course will have a life-long influence on me.' (Student, China)

'I learned a lot and the experience in Oxford was definitely the turning point in my life...The Advanced Diploma course has given me a great advantage over other students on the Master's course I'm now taking.' (Student, Japan)

Accommodation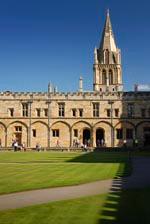 Accommodation & College Facilities
As an associate student of Oxford University you will be 'attached' to one of the University's 38 colleges. This means that you can enjoy the social life of your college and meet many British students with whom you can practise and improve your English.
Normally, colleges will reserve single-study bedroom accommodation for you (mostly en suite) with shared kitchen facilities and which costs approximately £130 a week. This entitles you to use a wide range of facilities which naturally vary from college to college, but will usually include:
Common Room
Dining Hall
Library (some offer 24-hour access)
IT facilities
Café/Coffee shop
Gym & sporting facilities
TV room
Bar
Laundry
Accommodation type varies from college to college and can either be in the college itself or elsewhere in Oxford. Alternatively, you may rent private accommodation in the city.
Our students have enjoyed attachments to: Green Templeton College, Lady Margaret Hall, Linacre College, Mansfield College, Merton College, St. Anne's College, St. Cross College, St. Hilda's College, St. Hugh's College, The Queen's College and Wolfson College.
Please note that college accommodation fills up very fast. We would, therefore, advise you to apply as early as possible as it becomes increasingly difficult to secure accommodation from late spring onwards.
Libraries

Students on the pre-Master's UG Advanced Diploma in British and European Studies course have access to a number of libraries across the University including the unrivalled resources of the renowned Bodleian Library.
Payment
The per person fees for the nine-month British and European Studies programme are:
Tuition fees: £13,354
College fee: £2,556
Successful students will be invoiced on offer of a place for a deposit of £1,000. This non-refundable deposit MUST be paid within four weeks to hold your place. After 28 June 2013, successful students will be invoiced in full.
Apply for this course
This nine-month programme is intended for international students…
who are graduates
who have an overall IELTS score of at least 6.5
Call us: + 44 (0)1865 270451
Email us: judith.arneil@conted.ox.ac.uk
Skype us: oxfordcourses
Fax us: +44 (0)1865 270314
Write to us: British & European Studies, OUDCE, 1 Wellington Square, Oxford, OX1 2JA, UK
You can also contact us via our new FACEBOOK page.
How to Apply
To apply for a place, you should
send us...
your completed application form
a sealed, completed reference form or letter from your referee on headed/official notepaper
an official copy of your university transcript(s)
a copy of your IELTS/TOEFL test results. (Please note that you must have taken an IELTS or equivalent officially-recognised English language proficiency test BEFORE submitting your course application.)
two passport-sized photographs
When we have received your completed application form and all related documentation, you will be contacted by the Programme Director who will arrange a telephone interview with you.
You may email us your application form, university transcripts and English language test results, but should follow these up with hard copies in the post. You may also arrange for your referee to contact us by email, but the reference must come from their official, personal email address.
COURSE APPLICATION DEADLINE IS FRIDAY 28 JUNE 2013.