Welcome to our new University Lecturers
This autumn the Department welcomes five new University Lecturers: in Literature and Creative Writing, English Local and Social History, 18th Century to Early 20th Century British History, and Political Economy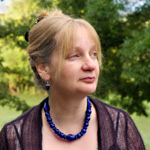 Dr Sandie Byrne will be no stranger to those who study Literature and Creative Writing with us. Sandie has been our Academic Programmer in these subjects for two years, and has recently been appointed University Lecturer in Literature and Creative Writing. Sandie is a specialist in English Literature from 1740 to the present, Critical Theory and Critical Reading, and her research interests include twentieth and twenty-first century poetry, Jane Austen, and language and form in prose narrative.
Sandie is author of many books, including Tony Harrison: Loiner and The Unbearable Saki: The Work of H.H. Munro. Before coming to Oxford she was Chair of the English Department at the University of Lincoln.
Sandie says: 'I am pleased to be working for the Department for Continuing Education because we offer opportunities to go above and beyond. We take Oxford scholarship beyond the physical university, beyond the terms of the academic year, and beyond the conventional ages of study. We enable students to work towards higher qualifications in specialist fields, or to be introduced to a subject entirely new to them, for personal interest. Here, I might be teaching a Professor of Chemistry in a Literature weekly class, or a busy professional for one of our part-time graduate qualifications, or someone who couldn't go to university immediately after school, on our Foundation Certificate, and on our online courses I could be teaching people from all over the world. I believe in lifelong learning, which is why I take courses here, too.'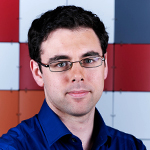 Dr Jonathan Healey joins us as University Lecturer in English Local and Social History. A native of Yorkshire who has lived in Dorset, Kent and Lancashire, Jonathan came to Magdalen College, Oxford, as an undergraduate and completed a BA in Modern History. He then took a Master's in Rural History at Reading University, before returning to Oxford to completed his doctorate on poverty and poor relief in 17th and 18th century Lancashire. The thesis, which was awarded the 2009 Thirsk-Feinstein Prize by the Economic History, will form the basis of his first book, a regional study of early-modern poverty in Lancashire.
Jonathan taught at the Universities of Hertfordshire and Cambridge before returning to Oxford and a lectureship at St Hilda's College and a Fellowship in History at St Catherine's College.
As well as the history of poverty and social welfare, Jonathan researches the character and eventual disappearance of famine in England - a subject about which he recently spoke on Radio 3 - and on the 'popular politics' of ordinary rural people. He was recently chosen by Radio 3 and the Arts and Humanities Research Council as one of their 'New Generation Thinkers' for 2012. He is currently using early-Tudor court records to try to understand how people used violence as a political tool in the first half of the sixteenth century.
Jonathan says: 'I've a longstanding interest in getting History to the wider public, but in a way that doesn't overly simplify it or diminish its academic content. The Department for Continuing Education is a great fit for me, as it offers the scope to connect with a very wide and diverse public through our many course types, from online to in-Oxford.'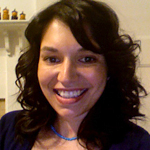 Dr Yasmin Khan is our new University Lecturer in 18th Century to Early 20th Century British History.
Born in London to a British-Pakistani family, Yasmin studied history as an undergraduate at St. Peter's, College Oxford and quickly developed a passion for the history of Asia. Her DPhil, also from Oxford, was in the History of the British Empire. She has taught at the Universities of Edinburgh and Royal Holloway, University of London. Her first book, The Great Partition: the making of India and Pakistan, won the Gladstone Prize for History from the Royal Historical Society.
She's written for the New Statesman and Guardian and appeared on BBC radio and television, most recently on 'In Our Time' discussing the British radical, Annie Besant. Other publications include: 'Gandhi's World' in J.M. Brown, ed., The Cambridge Companion to Gandhi (Cambridge University Press, 2011).
Yasmin is an editor of History Workshop Journal and a trustee of the Charles Wallace India Trust. Her next book is about India during the Second World war and will be published by The Bodley Head in 2013.
Yasmin says: 'I'm absolutely delighted to be joining the Department of Continuing Education. It's the ideal place for me to teach and research. The British Empire was such a controversial and world-defining phenomenon and I want to teach history to as wide a range of people as I can.'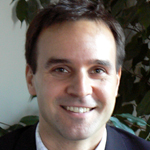 Dr Martin Ruhs is the Department's new University Lecturer in Political Economy. Martin was previously a Senior Research Fellow, and Chief Economist, at the University of Oxford's Centre on Migration, Policy and Society (COMPAS), where has directed the Migration Observatory since April 2010, and where he will retain a research link.
Martin's research focuses on the economics and politics of labour migration, with a strong international comparative dimension. Publications include The Price of Rights: Regulating International Labour Migration (Princeton University Press, 2013) and Who Needs Migrant Workers? Labour Shortages, Immigration and Public Policy (co-edited with Bridget Anderson and published by Oxford University Press in 2010).
In addition to his academic work, Martin has provided policy analysis and advice for various national governments and international institutions including the International Labour Organisation (ILO), the United Nations Development Programme (UNDP), the European Commission and the Swedish Presidency of the European Union. In 2008-09 he was Specialist Advisor to an inquiry by the Economic Affairs Committee of the House of Lords into the economic impacts of immigration. Martin is currently a member of the UK's Migration Advisory Committee (MAC), an independent body of five academic economists tasked to advise the UK government on labour immigration policy.
Martin says: 'I am delighted to join the Department where one of my main tasks will be to help develop the teaching portfolio in economics. My work cuts across economics and politics, so I am very much looking forward to working within the Department's multi-disciplinary research and teaching environment.'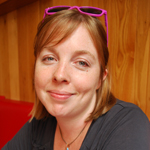 Dr Tara Stubbs joins us as a new University Lecturer in Literature and Creative Writing. Tara's specialty is modernist poetry and fiction, with a particular interest in Irish and American literature and life writing. Her forthcoming monograph, American Literature and Irish Culture, 1910-1955: the politics of enchantment, will be published by Manchester University Press in 2013. The book discusses how and why American modernists from Steinbeck to Stevens turned to Ireland at various stages during their careers.
Her new project, 'Macmillan and his authors: a reassessment of the publishing career of Harold Macmillan', describes how in the 1920s-30s, before his political career took off, Macmillan was heavily involved in the publication of the works of Yeats, Kipling, Hardy and O'Casey at his family's firm.
Tara says: 'I am excited to be joining the Department, as it combines academic rigour and innovation in teaching and learning with inclusiveness and a friendly outlook. I am looking forward to teaching on public courses that engage with the wider community as well as tutoring on programmes for undergraduate and post-graduate students, and hope to convey my passion for my subject, and my research, to students from a range of backgrounds.'