EMC and ESD Lab Techniques for Designers

Overview
Be the first to know when this course is offered again: click Notify Me in the right hand sidebar
EMC and ESD Lab Techniques for Designers (troubleshooting to proactively avoid field or compliance problems)
This course covers advanced techniques for troubleshooting design problems both in the laboratory and in field installations. Doug Smith, the Course Tutor, has developed these techniques over more than 30 years working in this field.
Although very effective, most of the techniques are not published and are unknown to others, even experienced engineers.
This course delivers practical knowledge that can be used immediately on the job. Some class time is reserved to discuss problems and interests of those attending. Each class delivery is modified to fit the interests of the attending people.
"This course can help minimise the chance that an EMC issue appears just before product introduction. It can be the best insurance your company can buy against the consequences of a design problem."

Doug Smith, course tutor
This course can be taken in conjunction with the High Frequency Measurements course for a discount fee of £1611.00 (a saving of £179.00). To register for both courses, select the discount package on checkout.
This course is part of Oxford University's High-Speed Digital, Analogue and EMC Engineering Month.
Course description
This course covers techniques for finding design issues that may cause EMC compliance problems early in the design cycle, long before an official EMC test. This can be accomplished in the development lab without a lot of expensive, complicated EMC equipment. These techniques are easy to use and can find a wide range of potential EMC problems in a design on the lab workbench.
Most of the procedures taught have solved major design problems in a few days or sooner that were unsolved by a team of engineers, in some cases over a period of months. Some of the techniques presented are very effective at reproducing problems that occur in the field infrequently, for instance in one customer in a thousand or only a few times per year, but that can have serious consequences.
There are techniques covered in the course that are applicable from tens of kHz to tens of GHz and these often succeed when standard techniques of circuit debugging have failed. A few of the many techniques covered in the course include:
noise injection though mutual inductance to find layout defects on printed wiring boards that cause SI and EMC problems
finding resonant frequencies of physical structures
determining risk from mobile phones without an expensive setup
easily determining if a package has suitable parasitics for the die inside as well as tracking down EMC problems caused by package parasitics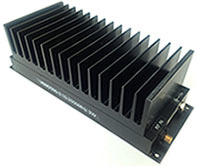 The application of each technique is described in depth and shows how to interpret the results. A list of recommended equipment is presented and demonstrations show some of the more unusual ways of using the equipment.
Emphasis is placed on delivering practical knowledge that can be used immediately on the job. Some class time is reserved to discuss the specific problems and interests of those attending.
Benefits
Learn the simple theory behind easy to use development lab tests that can find EMC problems
Discover how to find and evaluate potential EMC problems with readily available lab equipment
Learn to measure the resonant frequency of physical structures like heat sinks or edge connectors
Investigate the design errors than can cause EMC problems and how to find them in a design
Learn to measure EMI currents in systems and recognize when they are a problem
Understand how to relate the easily measurable relative phase of EMI currents to fixing EMC problems
Learn construction techniques for useful laboratory apparatus that can track down problems
Learn how to use test equipment you already have in novel ways to find EMC problems in a design
Learn techniques for tracking down difficult design or equipment problems in the lab or field
Learn to reproduce in the lab difficult field problems that happen intermittently
Develop an understanding for the kinds of design issues and noise sources that cause designs to fail
Learn how to locate and deal with the sources of noise that cause problems in designs
Learn about noise related reliability problems in system, board, and device design
Learn to apply troubleshooting techniques in a logical way to uncover design problems
Learn construction techniques for useful laboratory apparatus that can easily track down problems
Learn how to use test equipment you already have in novel ways to find design problems
Videos
Visit the links below to view additional videos by Doug Smith.
Hand Metal ESD
High Speed Validation Techniques MP4
PCB Troubleshooting Using Direct RF Injection
Switching Power Supply Noise - Magnetic Fields
Finding PCB layout defects
Measurement Dilemma
Programme details
Test and measurement equipment for this course is supplied by Agilent Technologies.
Course content
Technical Background
Loop theory and resonant frequency of physical structures
Common mode current relationship to EMC emissions
Using current probes to find EMC problems
Design of system cables and connectors and their relationship to EMC
Differential signals: how much do they help?
Skin effect
Capacitively coupled noise currents
Inductively coupled noise voltages
Coupling to/from small loops and tracing noise currents through circuits and systems
Electrical Fast Transients and how to use them for troubleshooting a wide range of problems
di/dt and dv/dt effects in circuits
Null experiments to verify results
Tools Discussed
Commercially available equipment
Simple to build probes
Scopes and Spectrum Analyzers
Simple lab built structures useful for troubleshooting
Sources of equipment and supplies for troubleshooting
Techniques and Methods
Measuring resonant frequencies in a system and relating them to potential EMC problems
Measurement of common mode currents and relative phase to predict EMC problems
Evaluation of heat sinks, board edge connectors, and other physical parts of a system
Unconventional uses for conventional test apparatus
Interpreting measurement results
Hands-On Experiments
Sources of common mode current and connector design
Resonant frequency of a circuit board mounted over sheet metal (by class attendees)
Shielding effectiveness (by class attendees)
Stressing Devices, Circuits, and Systems to Elicit Failure Modes
Methods of injecting localized, controlled amounts of noise
Use of magnetic loops and current probes in novel ways
Logical approach to avoid "wild goose chases"
Useful home built apparatus
Unconventional uses for conventional test apparatus
Stressing designs with both impulses and continuous signals
Measurements to locate problems
IC package noise
Interpreting scope waveforms to determine the characteristics of environmental noise sources
Techniques to locate an environmental noise source
Recommended equipment and sources
Probes
Test equipment
List of sources
Additional new content: Electrical Resonances in Physical Structures
How to measure resonances
Direct measurements
Measurements using magnetic probes and a spectrum analyzer/network analyzer
Examples of measurements and implications
PCB plane resonance
Simple BNC connector
PCB mounted over metal/another board
Time domain
Frequency domain
Chassis resonance and ESD performance
RFID antenna (~10 MHz) spurious resonances @200 MHz and emissions
Resonance on a PCB path on development PCB
Heat sink resonance - an EMC examples
Resonance in a system cable
Methods to kill the Q of resonances
Effect of system resonances on emissions and radiated immunity
Effect of system resonances on ESD performance
Testing resonances to see if they are a problem
Equipment recommendations
Spectrum Analyzer/Network Analyzer
Directional Coupler
2 Watt power amplifier
and finally....
A refined method of measuring structural resonances in systems -
Measuring structural resonances is very useful in debugging and preventing problems in SI and EMC
A simple development lab technique to determine the risk nearby mobile phones pose to electronic equipment without the need for expensive equipment. This test cannot be done easily using a cell phone because one cannot control the frequency or power level without expensive, hard to find equipment
Using coupled bonding conductors for equipment protection and to reduce system noise
This new practical demonstration, performed by those attending, uses the techniques taught in the course to find a layout defect on a live logic board
All those attending will also receive a CD-ROM. The CD-ROM will contain data including the course notes in pdf format, a variety of published technical articles, an image of the course presenter's technical website and a tutorial plus a Technical Tidbit audio file from the presenter's subscription website.
Certification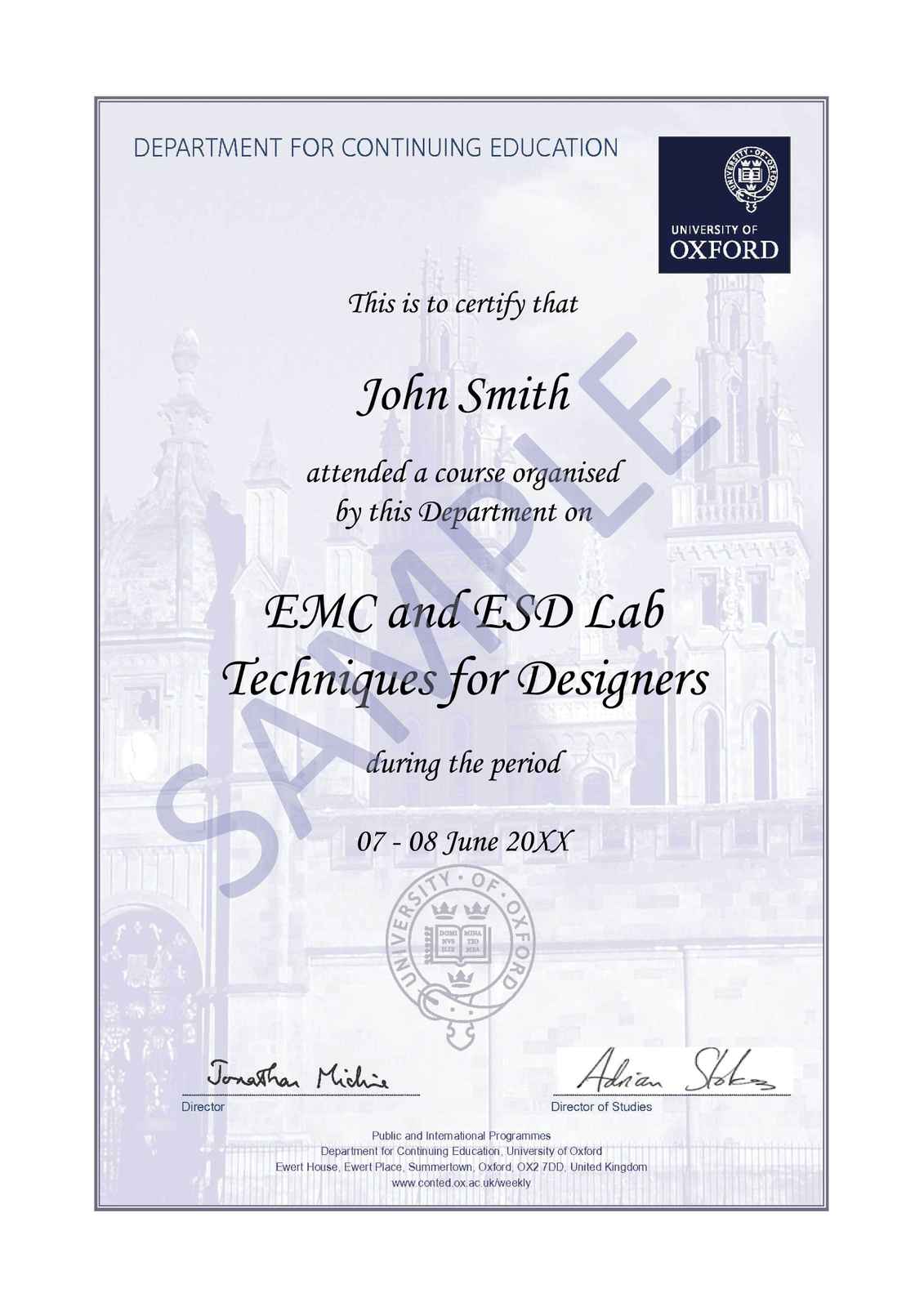 Participants who attend the full course will receive a University of Oxford Certificate of Attendance. The sample shown is an illustration only and the wording will reflect the course and dates attended.
Accommodation
Accommodation is available at the Rewley House Residential Centre, within the Department for Continuing Education, in central Oxford. The comfortable, en-suite, study-bedrooms have been rated as 4-Star Campus accommodation under the Quality In Tourism scheme, and come with tea- and coffee-making facilities, free Wi-Fi access and Freeview TV. Guests can take advantage of the excellent dining facilities and common room bar, where they may relax and network with others on the programme.
Accommodation is not included in the course fee.
Fees
Course fee, standard: £895.00
Discount Package (add High Frequency Measurements): £1611.00

Payment
Pay immediately online by credit or debit card
Click the "book now" button on this webpage to pay online with a credit or debit card
Pay later with your preferred payment method
Send a completed application form to the course administrator by e-mail or post, and choose:
Request an invoice
BACS payment
Cheque payment
Credit or debit card payment. Please do not send card details via email
Fees include course materials, tuition, refreshments and lunches. The price does not include accommodation.
All courses are VAT exempt.
Tutor
Speaker
Consultant
D. C. Smith Consultants
Mr Smith held an FCC First Class Radiotelephone license by age 16 and a General Class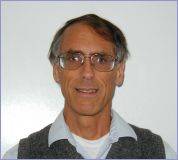 amateur radio license at age 12.
He received a B.E.E.E. degree from Vanderbilt University in 1969 and an M.S.E.E. degree from the California Institute of Technology in 1970. In 1970, he joined AT&T Bell Laboratories as a Member of Technical Staff. He retired in 1996 as a Distinguished Member of Technical Staff. From February 1996 to April 2000 he was Manager of EMC Development and Test at Auspex Systems in Santa Clara, CA.
Mr. Smith currently is an independent consultant specializing in high frequency measurements, circuit/system design and verification, switching power supply noise and specifications, EMC, and immunity to transient noise. He is a Senior Member of the IEEE and a former member of the IEEE EMC Society Board of Directors.
His technical interests include high frequency effects in electronic circuits, including topics such as Electromagnetic Compatibility (EMC), Electrostatic Discharge (ESD), Electrical Fast Transients (EFT), and other forms of pulsed electromagnetic interference.
He also has been involved with FCC Part 68 testing and design, telephone system analog and digital design, IC design, and computer simulation of circuits. He has been granted over 15 patents, several on measurement apparatus.
Mr Smith has lectured at Oxford University, Vanderbilt University, AT&T Bell Labs, and at many public and private seminars on high frequency measurements, circuit design, ESD, and EMC.
He is author of the book High Frequency Measurements and Noise in Electronic Circuits. His very popular website, www.emcesd.com (www.dsmith.org), draws many thousands of visitors each month to see over 60 technical articles as well as other features.
www.emcesd.com - Doug Smith's High Frequency Measurements website, which contains a wealth of interesting technical information
Teaching methods
The course includes a combination of teaching methods including lecture, live experiments, live computer simulations, and still pictures of experiments with results. The combination of methods combined with Mr. Smith's enthusiastic presentation style helps the students learn and enjoy the course.
Emphasis is placed on delivering practical knowledge that can be used immediately on the job. Some class time is reserved to discuss problems and interests of those attending. Each seminar delivery is modified to fit the interests of the attending students.
Application
If you would like to discuss your application or any part of the application process before applying, please click Contact Us at the top of this page.
Level and demands
This course is ideal for all circuit designers, system designers, design supervisors, EMC personnel, manufacturing test engineers, quality engineers, and field support engineers will find the material useful.
Prerequisites
A university-level course on circuit analysis is desirable although the course will be useful to those with two-year technical degrees. Desirable, although not required, is the two-day course by Mr Doug Smith, High Frequency Measurements, either before or after taking this course.