Overview of Digital Electronics

Overview
This course will be offered again in 2019.
Be the first to know about future course dates - click the 'Notify me' button on the right of this page.

This two-day intensive course is intended for individuals with little prior knowledge of electrical/electronic engineering who want to get a feeling for the subject and for individuals whose knowledge is "rusty" or out of date.
The course will be presented in an informal and flexible style. Interaction will be encouraged to ensure that the course proceeds at the pace and depth appropriate to the audience.
The material will be illustrated by visual, physical and computer simulation examples throughout.
When you register for the course, you will be invited to contact the presenter to indicate your background, your areas of interest and what you want out of the course. The presenter will adapt the course coverage and emphasis to meet the needs of those on the course. PCs will be used to run some illustrative exercises and examples.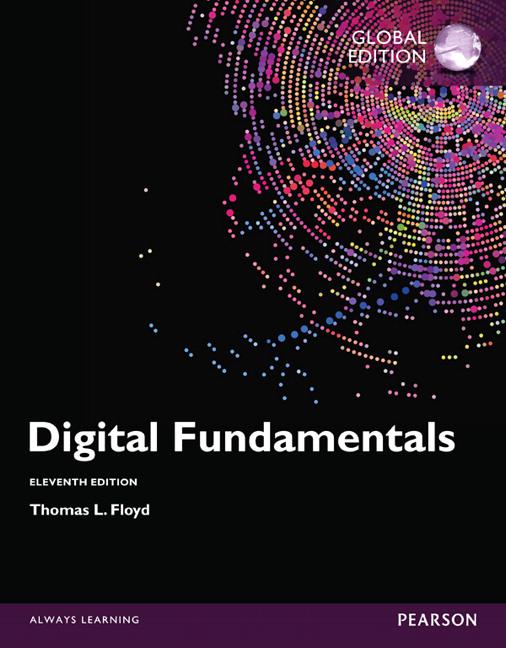 All delegates will receive a copy of the latest edition of Digital Fundamentals by T L Floyd. This book is included in the course fee. The book will be used together with the course materials and is very useful for future reference and further study.
The course text is colourfully illustrated and gives encouragement for further self-study after the course. It will be complemented by copies of Dr Will Moore's own notes and slides gleaned from his lifetime experience of electronics and teaching electronics.
Benefits
A quick insight into modern digital electronics
Emphasis on practical devices and systems
No prior knowledge assumed (but previous exposure to school-level science/maths assumed)
Can be used as a refresher
Emphasis & examples will be tailored to needs of delegates
Hands-on simulations
What people say about the course...
Very informative, pitched at the right level. Will has been an excellent presenter
- James Spencer, Selex ES Ltd
Very good course, enough information to use in my job and a good starting point to go deeper into the topic in the future. Dr Moore was very good, approachable and tailored discussions to attendee's needs
- Calum Button, Systems Engineer, UTAS
A thoroughly enjoyable overview of Digital Electronics, this course was perfect
- Geoff Martin, Camera Systems Scientist, Andor Technology Plc
Programme details
This course is intended for individuals with limited prior knowledge of electrical/electronic engineering.
Introduction
Digital and analogue quantities, binary digits, logic levels, logic gates, binary numbers, bytes and words, binary arithmetic.
Digital Logic
Inverters, AND gate, OR gate, NAND, NOR, Exclusive-OR, integrated circuits.
Combinational Logic
Truth tables, Boolean algebra, the Karnaugh map, DeMorgan's theorem, the universal property of NAND gates.
Applications of combinational logic
Adders, comparators, decoders and encoders, multiplexers and demultiplexers, parity checkers.
Integrated Circuit Technologies
CMOS circuits, emitter-coupled logic (ECL), gallium asenide (GaAS). Programmable logic devices (PLDs) and field programmable gate arrays (FPGAs).
Sequential logic
Latches and flip-flops, master-slave and edge-triggered devices, D-types, S-R types and J-K types.
Synchronous logic
Counters, shift registers, the finite state machine (FSM). Implementation with PLDs and FPGAs.
Memory and Storage
Random-access memories (RAMs), read-only memories (ROMs), programmable memory (PROMs, EPROMs, Flash). Magnetic and optical storage.
Interfacing
Digital-to-analog converters (DACs), analog-to-digital converters (ADCs) and data buses.
Microprocessors
Typical architectures, central processing unit (CPU), programme and data memories, registers, buses, input/output (I/O) ports, the control unit.
Certification
Participants who attend the full course will receive a Certificate of Attendance. The sample shown is an illustration only and the wording will reflect the course and dates attended.
Accommodation
Accommodation is available at the Rewley House Residential Centre, within the Department for Continuing Education, in central Oxford. The comfortable, en-suite, study-bedrooms have been rated as 4-Star Campus accommodation under the Quality In Tourism scheme, and come with tea- and coffee-making facilities, free Wi-Fi access and Freeview TV. Guests can take advantage of the excellent dining facilities and common room bar, where they may relax and network with others on the programme.
Fees
Standard course fee: £835.00

Payment
Pay immediately online by credit or debit card
Click the "book now" button on this webpage to pay online with a credit or debit card
Pay later with your preferred payment method
Send a completed application form to the course administrator by e-mail or post, and choose:
Request an invoice
BACS payment
Cheque payment
Credit or debit card payment. Please do not send card details via email
Fees include course materials, tuition, refreshments and lunches. The price does not include accommodation.
All courses are VAT exempt.
Tutor
Speaker
Dept of Engineering Science (Retired Lecturer)
University of Oxford
Will Moore has had a lifetime in Electronic Engineering, starting with the design of fault-tolerant and self-testing systems and later moving into research and consultancy on the design and test of integrated circuits.
He was a lecturer at Oxford University for many years and is now an Emeritus Fellow of Jesus College, Oxford.
He is the author of numerous technical papers and books and was also the Academic Director of the University of Oxford Technology Programme until his retirement in 2013.
Application
If you would like to discuss your application or any part of the application process before applying, please contact:
Course Administrator
Tel: +44 (0)1865 286958
Email: electronics@conted.ox.ac.uk
Level and demands
This course is intended for individuals with little prior knowledge of electrical/electronic engineering who want to get a feeling for the subject and for individuals whose knowledge is "rusty" or out of date.
A previous exposure to basic science and maths at school will be assumed; maximum benefit will accrue to those who have attended higher education in a technical subject or who have experience in a related area.
Typical attendees may include:
those in jobs which bring them into contact with electronics (such as software engineers, mechanical engineers, drafts persons, PCB designers and production/assembly personnel)
employees working with electronic products (such as managers and sales persons)
people coming into electronics from a related field (such as scientists or mathematicians)
those who are simply curious to find out about this all-pervasive technology

If you're uncertain whether this course is suitable for your requirements, please email us with any questions you may have.