Pluripotent Stem Cell Technology Practical Workshop

Overview
Be the first to know about future course dates - click the 'Notify me' button on the right of this page.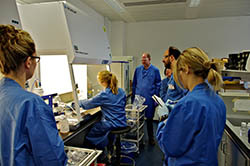 This workshop, offered in the state-of the art teaching labs at The Medical Sciences Teaching Centre, Oxford, provides hands-on experience of manipulating human induced pluripotent stem cells (iPSC), including gene editing and differentiation to key lineages. The course combines hands-on sessions in the lab, seminars and a visit to the James Martin Stem Cell Facility.
The course has been designed by leading experts in the field at the James Martin Stem Cell Facility and the Oxford Stem Cell Institute at the University of Oxford to offer training in stem cell technology of the very highest quality.
Numbers on this course are limited to a maximum of ten (10) students.
Note - this course is held over three days, from lunchtime on Monday to Wednesday afternoon.
Topics will include:
Feeding, passaging and assessment of human iPSC cultures
Freezing and thawing iPSC
Gene editing of iPSC using CRISPR/Cas9 technology
Making embryoid bodies
Differentiation and identification of cortical neurons, dopaminergic neurons, sensory neurons, macrophages and pancreatic beta cells from iPSC
This course is highly practical and will be based in a Practical Classroom with Class II tissue culture facilities. All relevant safety equipment, clothing and training will be provided.
Programme details
Provisional Course Timetable
Day 1 (afternoon)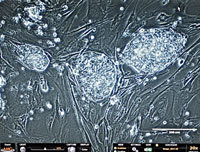 Introductions, Overview of Course, Safety
Seminar: Introduction to working with iPSC
Practical session: iPSC culture assessment (+/- feeders); Enzymatic passaging of feeder-free cultures (matrigel/mTeSR/EDTA); Freezing iPSc; Manual passaging on feeder cells and picking clones
Day 2
Practical session: Assessment and feeding of passaged cells; Thawing iPSC; Making embryoid bodies: Lifting from feeder cultures; Defined EBs using Aggrewells and 96w ULA plates, for differentiation to Macrophages; Demonstratration of Neon electroporation of iPSc
Seminar: iPSc-derived dopaminergic neurons for modelling Parkinson's Disease
Practical session: Differentiation and identification of midbrain dopaminergic neurons from iPSc
Seminar: iPS-derived macrophages and microglia
Day 3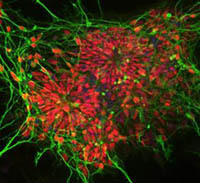 Seminar: Modelling pain disorders using stem cells
Seminar/Practical session: Differentiation of iPSc to pancreatic beta cells
Optical methods for studying neuronal function in human cortical cultures. This session will combine a seminar and practical demonstration in which we will introduce a range of techniques for examining activity-dependent signalling in iPSC-derived neurons. The focus will be upon cortical neurons and the use of live cell imaging methods for studying synaptic transmission, ion dynamics and network activity
Seminar: Techniques for genetic manipulation of iPSc
Final review and assessment of passaged cells/thawed cells/EBs/neuronal subcultures.
Who should attend this course?
The course is aimed at research scientists from business and academic backgrounds who want to learn the practical details of working with, editing and differentiating human iPSC. Because this is a hands-on practical course, applicants need to already have basic cell culture skills.
Certification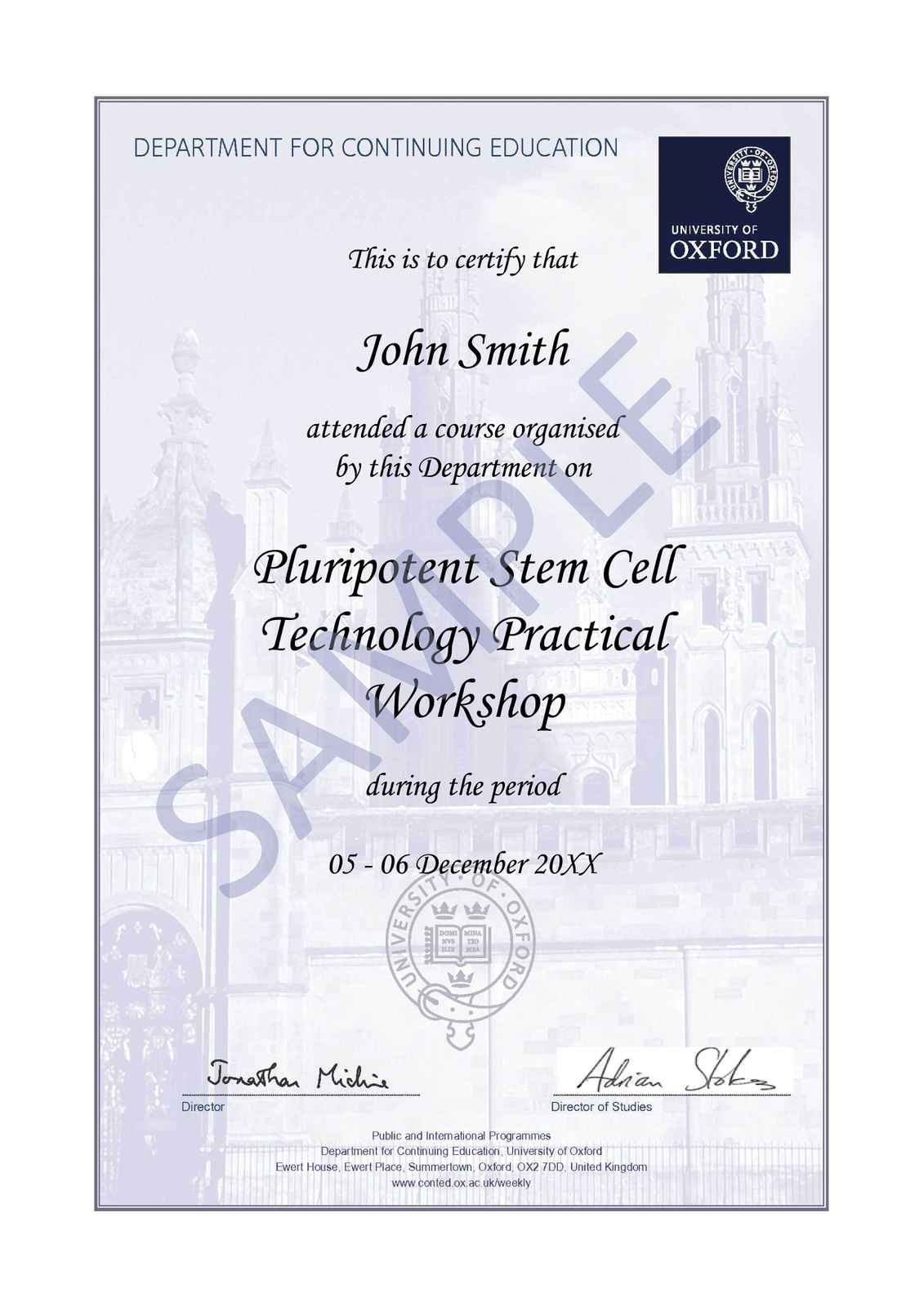 Participants who attend the full course will receive a Certificate of Attendance. The sample shown is an illustration only and the wording will reflect the course and dates attended.
Accommodation
Accommodation is available at the Rewley House Residential Centre, within the Department for Continuing Education, in central Oxford. The comfortable, en-suite, study-bedrooms have been rated as 4-Star Campus accommodation under the Quality In Tourism scheme, and come with tea- and coffee-making facilities, free Wi-Fi access and Freeview TV. Guests can take advantage of the excellent dining facilities and common room bar, where they may relax and network with others on the programme.
Fees
Programme fee: £1795.00

Payment
We offer several payment options:
BACS payment
Cheque payment
Credit or debit card payment. Please do not send card details via email
Fees include course materials, tuition, refreshments and lunches. The price does not include accommodation.
All courses are VAT exempt.
Tutors
Speaker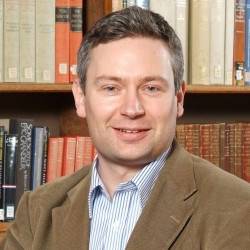 Lecturer in Neuropharmacology, Department of Pharmacology, University of Oxford
Dr Akerman joined the Department from Cold Spring Harbor Laboratory, New York. While there, he used a combination of molecular, electrophysiological and optical techniques to investigate how glutamatergic and GABAergic synaptic transmission interact during neural circuit formation and plasticity. This multidisciplinary approach underpins the work in Dr Akerman's own lab. Dr. Akerman holds Masters degrees in Psychology (Edinburgh) and Neuroscience (Oxford). He conducted his doctoral studies in the Department of Physiology, Oxford, where he worked with Professor Ian Thompson on the role of early synaptic activity in the development of the mammalian thalamus and cortex. Following the completion of his PhD in 2001, Dr Akerman was awarded a Wellcome Trust Travelling Fellowship which he held in the laboratory of Professor Holly Cline. In 2005 he returned to Oxford and was selected to hold a RCUK Fellowship. He started his own lab in 2007 and was appointed as a University Lecturer in 2010.
Speaker
Nicola Beer is currently a Naomi Berrie Fellow in Diabetes Research within Prof Mark McCarthy's group at the Oxford Centre for Diabetes, Endocrinology, and Metabolism (OCDEM). She plays an active role in StemBANCC, an Innovative Medicines Initiative-funded, EU-wide consortium that aims to generate 500 induced pluripotent stem cell (iPSC) lines from patients spanning multiple disease areas. Specifically, her research focuses on iPSCs from diabetes patients, and utilises both naturally occurring and artificially-introduced genetic variation in these cells (the latter via gene editing techniques) so as to study key genes/pathways that regulate beta-cell differentiation, as well as mature cell function.
Before joining the McCarthy team in Oxford in 2012, Nicola was a Fulbright-Diabetes UK Post-Doctoral Fellow in the laboratory of Professor David Altshuler in the Medical and Population Genetics Program at the Broad Institute of Harvard and MIT (MA, USA). She conducted her DPhil (PhD) in Clinical Medicine in OCDEM under the supervision of Professors Anna Gloyn and Patrik Rorsman, and has also spent time working in the laboratory of Professor Francis Collins at the National Institutes of Health (MD, USA), and the Cardiovascular and Gastrointestinal Drug Discovery department of the pharmaceutical company AstraZeneca.
Speaker
Postgraduate Student, Department of Physiology, Anatomy and Genetics, University of Oxford
Mutations in Leucine-rich repeat kinase protein 2 (LRRK2) are the most common known cause of familial Parkinson's Disease (PD) and cause a disease phenotype similar to that found in patients with the sporadic disease. I am studying the phenotypes of dopaminergic neurons that have been differentiated from patient-derived induced pluripotent stem cells in order to understand the dysfunction that can arise from LRRK2 mutations. Further to this I am using molecular techniques to uncover the pathways that LRRK2 is involved in, with the objective of understanding this protein's role in both healthy and PD neurons.
Speaker
Oxford Stem Cell Facility, University of Oxford
Cathy, a graduate in Biochemistry, joined Sally Cowley as research assistant in the newly formed James Martin Stem Cell Facility in 2009. Initially she was involved in refining protocols for the efficient production of monocytes from hES and iPS cells, and as a member of the CGD project (chronic granulomatous disease), differentiating reprogrammed patients' cells into monocytes and macrophages.
More recently she has been part of the StemBANCC team generating and characterising high quality human iPS cells from human dermal fibroblasts that are now available for use by researchers to study a range of diseases such as diabetes and dementia.
Cathy is involved in the training of new staff and members of the university from other labs who wish to become competent in culturing stem cells for their research projects.
Prior to joining the Stem Cell Facility, Cathy had worked in Oxford's Biochemistry department, investigating the control of gene expression in eukaryotes. Earlier in her career, her research was in immunology at Bristol University as part of a team investigating the immunology of human pregnancy, and also at the University's Veterinary School researching mastitis in cattle with respect to their immunological profile.
Speaker
Director of the Oxford Headache Centre and Director of StemBANCC, Nuffield Department of Clinical Neurosciences, University of Oxford
I studied Medicine at the University of Birmingham (1991-97) and continued my general medical training in Oxford. I then spent three years working on the genetic linkage and association of neurological disorders under the supervision of Professor George Ebers at the Wellcome Trust Centre for Human Genetics. After obtaining my DPhil in 2003, I completed my training in Clinical Neurology at Oxford. I joined the Department of Physiology, Anatomy and Genetics in 2007 after being awarded an MRC Clinician Scientist Fellowship to establish my own research group.
I am now the Academic Director and Principial Scientist for IMI StemBANCC. I am also active clinically and work as a Consultant Neurologist at the John Radcliffe Hospital with an interest in Neurogenetic and Headache Disorders. I am Director of the Oxford Headache Centre.
Course Director and Speaker
Head, James Martin Stem Cell Facility
A graduate of Natural Sciences at Cambridge, Sally began her research career working on host-pathogen interactions (Ph.D 1990 University of London, and later at AHRI, Ethiopia). Her post-doctoral work (New England Deaconess Hospital, Harvard, Boston, and Institute of Cancer Research, London) centred around signal transduction pathways involved in differentiation: She identified and cloned a novel tyrosine kinase, MATK, implicated in megakaryocyte differentiation; and was the first to demonstrate that the protein kinase MEK (/MKK) is critical for signal transduction pathways leading to differentiation and to tumorigenic transformation.
Following a career break to raise children, she obtained a Wellcome Trust Career Re-entry fellowship and joined the Sir William Dunn School of Pathology in 2007, where she established and Heads the James Martin Stem Cell Facility. The Facility has expertise in human induced Pluripotent Stem (iPS) cell derivation, culture, genetic modification and differentiation. iPS cells derived from patients with genetic disease offers a new, hugely exciting opportunity to model human diseases 'in a dish', and this is particularly important for modelling neurological conditions, where patient material is generally unavailable until after death. The JMSCF has generated panels of iPS cells from Parkinson's Disease patients as part of a large scale Oxford Parkinson's Disease Centre research programme funded by Parkinson's UK (in collaboration with Richard Wade-Martins), and Sally is a key member of StemBANCC, an EU-wide collaborative programme to develop iPSc disease models as drug-screening platforms.
Speaker
Career Development Fellow, Sir William Dunn School of Pathology, University of Oxford
I recently joined the University of Oxford as a career development fellow to focus upon the development of gene editing techniques for use in stem cells. Of particular interest to me are footprintless viral based methods of altering genomic sequence.
Previously, I was a postdoctoral fellow at the University of Washington in Seattle, where my research focused on developing a treatment for Epidermolysis Bullosa (EB), which is caused by mutations in the gene encoding for collagen VII (COL7A1), the main component of anchoring fibrils that bind the epidermis to the underlying dermis. My approach was to produce skin grafts composed of genetically corrected patient-derived keratinocytes suitable for transplant.
Prior to that, I held a postdoctoral fellowship in the Division of Cardiology, also at the University of Washington where I demonstrated the efficacy of vascular gene therapy to treat atherosclerosis in a rabbit model of the disease. I showed that localized delivery of the therapeutic transgene apoA-I to the vasculature using helper-dependent adenovirus prevented the formation of lesions and also reduced inflammation.
For my PhD research project, at University College Cork in Ireland, I designed and constructed zinc finger nucleases to target a site close to the most common CFTR mutation, ΔF508. We successfully demonstrated repair of this mutation in cystic fibrosis patient cells after delivering these ZFNs with a suitable donor sequence.
Speaker
Royal Society Dorothy Hodgkin Fellow, Dept of Pharmacology, University of Oxford
Sarah Newey graduated from the University of Bath with a BSc in Biochemistry and obtained her doctorate at Oxford University, where she worked with Prof Kay Davies and Prof Derek Blake on the function of the dystrophin protein complex in muscle and brain. In 2001, Sarah was awarded a Wellcome Trust Travelling Fellowship to study molecular mechanisms underlying neuronal differentiation in the laboratory of Prof Linda Van Aelst, Cold Spring Harbor Laboratory, New York. In 2005, she returned to Oxford to work as a senior scientist at the Stem Cell Laboratory at the National Blood Service before joining the Dept of Pharmacology in 2009 where she holds a Royal Society Dorothy Hodgkin Fellowship.
Speaker
Sir William Dunn School of Pathology, University of Oxford
Olga Perestenko graduated from Saint Petersburg State University, Russia and was awarded Master of Science degree in Biochemistry. Her diploma project was dedicated to the investigation of kinetics of complex enzymatic reactions. After finishing a course of Clinical Biochemistry and Immunodiagnostics at the Clinical Academy of Postgraduate Education, Saint Petersburg, Russia Olga obtained a qualification in Clinical Biochemistry. Soon after she was employed as a Laboratory physician at the laboratory of Clinical Biochemistry, All Russian Centre of Emergency and Radiation Medicine, Saint Petersburg, Russia and worked there until her move to UK in 2000.
In Great Britain Olga joined a laboratory of Molecular Neuroscience in Bristol University, School of Medical Sciences. Since 2005 Olga has been working at the University of Oxford, initially at the Wellcome Trust Centre for Human Genetics, Molecular Cytogenetics and Microscopy Core, then in the Department of Oncology, in Insulin like Growth Factor Receptor and, subsequently, in Bone Oncology group and since March 2015 at the Sir William Dunn School of Pathology. Olga is funded by StemBANCC project and involved in deriving human iPS cells (primarily from Parkinson's disease patients), liaising with clinical collaborators and expanding fibroblast lines from patients recruited through StemBANCC.
Speaker
Nuffield Department of Clinical Neurosciences
My research interests are in the field of cellular and molecular models of migraine. I am using a recently developed method to differentiate induced pluripotent stem cells (iPSC) into sensory neurons. These human derived-neurons provide a model to gain mechanistic insights in to the molecular basis of disease. I am using this technique to investigate the effect of mutations in the KCNK18 gene on neuronal excitability.
Speaker
OPDC Research Assistant, University of Oxford
Jane Vowles graduated in Agriculture from Reading University and began her career working on reproductive physiology of ruminants at the Agricultural Production Research Unit at Reading.
She set up and ran a dairy farming business focussing on using high welfare standards to improve efficiency. During this period she maintained her research interests working in the development department of a small biotechnology company specialising in cell culture models as replacements for animals in research where she gained extensive primary human cell culture experience.
To broaden her experience she moved to MRC Mammalian Genetics Unit, Harwell as a microinjectionist and culturing mouse ES cells.
She joined the Oxford University Dunn School of Pathology in April 2010 as a research assistant funded by the Parkinson Society working on reprogramming patient specific somatic cells to iPS cells.
Speaker
Oxford Parkinson's Disease Centre, Department of Physiology, Anatomy and Genetics, University of Oxford
Richard graduated from Cambridge in Natural Sciences taking Part II Genetics. He then moved to the Wellcome Trust Centre for Human Genetics in Oxford for a DPhil followed by a Wellcome Trust Fellowship. In 2000 Richard moved to Massachussetts General Hospital, Harvard Medical School as a Wellcome Trust Travelling Research Fellow. He returned to Oxford and in 2004 was awarded a Wellcome Trust Research Career Development Fellowship and started his own group. In 2007 Richard moved to the Department of Physiology, Anatomy and Genetics, University of Oxford, as a University Lecturer.
Richard's research is focused on better understanding the molecular mechanisms underlying neurodegenerative diseases, such as Parkinson's disease and Alzheimer's disease. His work combines studies on human post-mortem brain tissue, the generation and analysis of novel transgenic and knockout mouse models, and the development of improved neuronal cell culture models to study the functional and genetic mechanisms underlying disease. Richard's laboratory is using induced pluripotent stem cell (iPSC) technology to develop patient-specific models of dopaminergic neurons to provide a "disease in a dish" model of Parkinson's disease.
Richard heads the Molecular Neurodegeneration Research Laboratory and is the Principal Investigator of the Oxford Parkinson's Disease Centre, a new multi-disciplinary research initiative supported by the Monument Discovery Award from Parkinson's UK.
Speaker
Department of Pharmacology
Emma's Dphil project focuses on the use of patient human induced-pluripotent stem cell (hiPSC)-derived cortical neurons harbouring familial AD mutations to investigate synaptic phenotypes using electrophysiological, optogenetic and molecular approaches. An important question is whether familial AD mutations in different genes converge upon common changes in synaptic transmission and plasticity. Also, she aims to identify the underlying mechanisms responsible for this dysfunction.
Speaker
Research Assistant, Departent of Physiology, Anatomy and Genetics
My research interests focus on the molecular mechanisms of neurodegeneration in Parkinson's Disease (PD) using dopaminerig neurons differentiated from PD patients-derived induced pluripotent stem cells (IPSC).
My DPhil project aims to study the aspects of the pathological mechanisms underlaying Parkinson's disease linked to alpha-synuclein. Alpha-synuclein plays a key role in PD but its function and pathological mechanisms are still unknown. The iPSCs-derived dopaminerig neurons are one of the most advanced and promising cell models; They recapitulate the genetic background of a patient affected by PD without the need of genetic manipulation and they also give researchers the possibility to study the exact cell type affected by PD in vivo.
I am aiming to use to a wide range of iPSCs lines including those carrying PD-associated mutations (SNCA and LRRK2) and age-matched controls. These cell lines will undergo characterization and phenotyping to possibly detected the earliest pathological mechanisms associated to alpha-synuclein leading to PD. .
Application
This lab-based course is for research scientists from business and academic backgrounds who are actively engaged in laboratory-based experimental science and who want to learn the practical details of working with, editing and differentiating human iPSC.
Because this is a hands-on practical course, we require candidates to already have good tissue culture skills, as it is not possible within the timeframe of the course to teach basic sterile tissue culture technique, and it is a requirement of our health and safety regulations that attendees should already have this level of experience.
How to register:
Send us all three of the following:
a completed pre-course questionnaire
a short letter of recommendation from a scientific or clinical sponsor, preferably a supervisor or head of department confirming that you have a suitable level of tissue culture skills.
If you would like to discuss your application or any part of the application process before applying, please contact:
Course Administrator
Tel: +44 (0)1865 286958
Email: cpdbio@conted.ox.ac.uk
Follow us on Twitter @Oxford_Biosci
Level and demands
If you're uncertain whether this course is suitable for your requirements, please email us with any questions you may have.