Prevention Strategies for Non-Communicable Diseases (NCDs)

Overview
Presented by the Centre on Population Approaches for Non-Communicable Disease Prevention, Nuffield Department of Population Health and the Department for Continuing Education, this accredited short course is designed to:
Increase understanding of the burden of Non-Communicable Diseases (NCDs), their risk factors, determinants and prevention strategies
Develop specific skills in designing and evaluating prevention strategies
Provide a forum to share knowledge and experience with participants and faculty
The Centre on Population Approaches for Non-Communicable Disease Prevention is a collaborating centre with the World Health Organization.

Exploring critical strategic challenges facing those working towards the prevention of NCDs, this six-day rich and intensive programme will be delivered by internationally renowned experts through keynote lectures, fora, group sessions and one-to-one tutorials covering the following themes:
Problem definition: burden of NCDs and risk factors
Solution generation: NCD prevention strategies and their development
Implementation and capacity building with individuals, communities and systems for NCD prevention
Advocacy and the role of civil society in NCD prevention
The programme is designed for an international audience, and there is an option for academic credit.
Please note that this programme is subject to change.
Map showing previous participants by country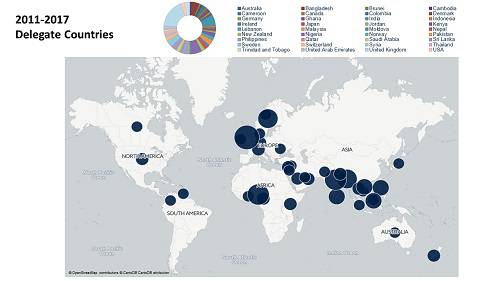 Click on the thumbnail to enlarge
Comments from previous participants:
"The course was of great benefit to me, as it was more of providing practical solutions on how to tackle the burden of NCDs. The knowledge I have gained will help me and my organisation to further devise effective, efficient, and cost effective solutions to reducing the burden of the disease in my country and globally."
Olatunde Ojo, Programme Manager, Nigerian Heart Foundation
"Great mix of participants, very good speakers and well organized time table. It was great to have individual meetings with speakers in the afternoons and discuss ideas and current issues in NCD prevention. It was also a fantastic opportunity to network with people from all over the globe, and learn from their experience."
Komal Bhatia, Student, London School of Hygiene and Tropical Medicine
"Fantastic teachers and fellow students, unparalleled in my experience. A great melting-pot for exchanging and gaining ideas."
Erik Eriksson, Graduate Student, Uppsala University
"The course was fantastic. Great mix of highly-motivated participants, very great speakers, well-structured time-table. I especially enjoyed the one-to-one sessions in the afternoons to hear ideas and thoughts on my work, that was of great benefit to me."
Masako Kikuchi, Associate Expert, Health Team 3 (South East Asia and the Pacific Islands), Japan International Cooperation Agency
"Coming to this course was truly a life transforming event as this 6 days has totally challenged my thinking on approaches of combating and mitigating against NCDS using a policy approach for population impact. The course was highly impactful with opportunities for ongoing collaboration and mentorship as we were taught by an unparalleled array of faculties drawn from all over the world with great practical experiences in this field."
Ogonna Nwankwo(MD), Department of Community Medicine, University of Calabar teaching hospital, Nigeria
"The speakers were excellent, the week was very well thought out and I leave with a much fuller picture of the global NCD landscape."
Dr Luke Allen, Harvard School of Public Health
Programme details
Teaching sessions will comprise keynote lectures, fora, group sessions and one-to-one tutorials.
The course is structured around the following themes:
Day 1. Problem Definition: Burden of NCDs and Risk Factors
Day 2. Solution Generation: NCD Prevention Strategies and Their Development
Day 3. Implementation and Capacity Building for NCD Prevention
Day 4. Evaluation
Day 5. Advocacy and the Role of Civil Society
Certification
This course can be taken with or without academic credit. All participants who satisfy the course requirements will receive a Certificate of Attendance. Those opting to take the course for credit and submit an assignment will also receive 20 CATS points at FHEQ Level 7 (postgraduate). Credit points are recognised by employers and universities in the UK and internationally.
The pdf sample linked to above is an illustration only, and the wording will reflect the course and dates attended.
Accommodation
Accommodation will be at Rewley House, which has been rated as 4-Star Campus Accommodation under the Quality In Tourism scheme.
Fees
Non-residential fee: £2090.00
Residential fee: £2615.00

Funding
Supported by the NIHR Biomedical Research Centre, Oxford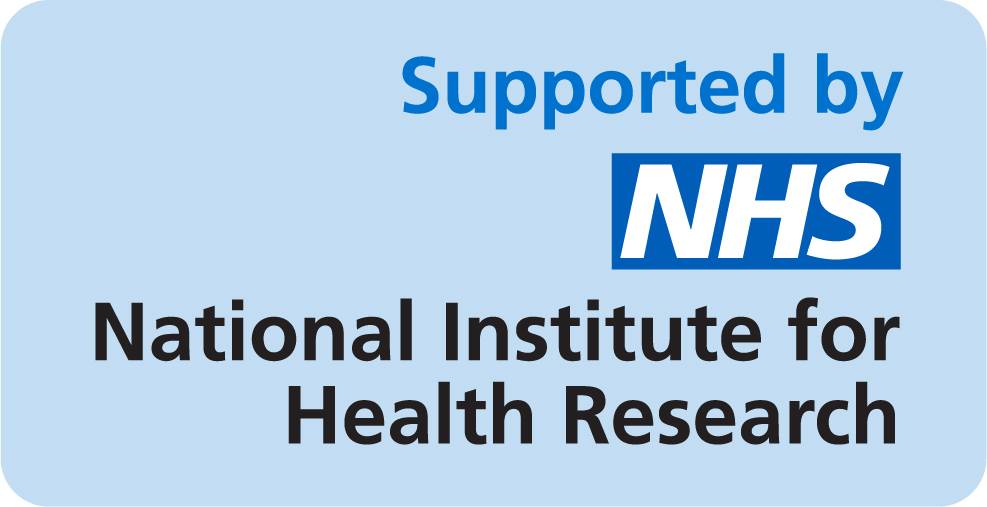 Participant Funding Opportunities
Programme Bursaries
Please note that the application deadline for General and Low and Middle Income bursaries for the 2019 short course has now passed.
Bursaries for Staff and Students at the Nuffield Department of Population Health (NDPH)
NDPH Bursary Application Deadline: Deadline 28 February
A limited number of bursaries are available to staff and students at the NDPH. Applicants from the NDPH must gain line manger approval before applying for the bursary. Status as a staff member or student must be made clear on the application. Please see the 'How to Apply for a Bursary' section for further details.
Bursaries for Participants Connected to the Oxford NIHR BRC
A limited number of non-residential bursaries are available to participants with clear connections to the Oxford NIHR BRC. Applicants will be required to outline their connection to the Oxford NIHR BRC. Please see the 'How to Apply for a Bursary' section for further details.
Bursaries for Participants from Low and Middle Income Countries
University of Oxford NCD programme bursaries are available to a limited number of successful applicants resident in low and middle income countries as listed on the Hinari website (applicants from Group A and Group B will be considered) who declare that their financial situation would prevent them from attending the course and who can demonstrate the greatest ability in terms of a) their existing experience to apply the new learning and b) their ability to influence and improve their local practice.
Bursaries for General Participants
A limited number of bursaries may be available to participants who can demonstrate financial need.
Project Work for Bursary Recipients
As a condition of receiving the bursary, all students awarded a bursary will be required to complete and submit their project work at the end of the course. This project work can be submitted either as the final assignment (for those opting to take the course for credit) or can be submitted to the course director directly (for those opting to take the course on a not for credit basis). Abstracts of these projects may be published in the NCD short course resource document which will be published by WHO and University Oxford.
How to Apply for a Bursary
In addition to the standard application documents, applicants applying from low or middle income countries or those who are applying for a general bursary must submit a letter declaring how, without a bursary, their financial situation would prevent their attending the course.
For applicants who are employed at NDPH, who are students at NDPH, or who have connections to the Oxford NIHR BRC, in addition to the standard application documents, please provide a declaration outlining your connections to either NDPH or the NIHR BRC (as applicable).
Other Funding Opportunities
Details of other funding opportunities including grants, bursaries, loans, scholarships and benefit information are available on our financial assistance page.
Payment
When applying, please select from the following two options:
Residential fee includes (£2615):
Attendance at all sessions
Full board accommodation at Rewley House (five nights from 12 May 2019), with breakfast, lunch and dinner
Morning and afternoon tea and coffee
Gala Dinner at Exeter College
Prevention Strategies for Non-Communicable Diseases (NCDs) Resource Pack
Certificate of Attendance
Access to Oxford Libraries electronic learning resources
Internet access in study-bedrooms and at Rewley House
Non-residential fee includes (£2090):
Attendance at all sessions
Morning and afternoon tea and coffee
Lunch
Gala Dinner at Exeter College
Prevention Strategies for Non-Communicable Diseases (NCDs) Resource Pack
Certificate of attendance
Access to Oxford Libraries electronic learning resources
Internet access at Rewley House
Tutors
Course Director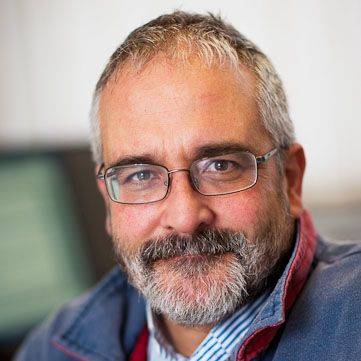 Mike Rayner is Professor of Population Health at the Nuffield Department of Population Health and Director of the British Heart Foundation Centre on Population Approaches for Non-Communicable Disease Prevention.. The Centre, which Mike founded in 1993, is a World Health Organisation Collaborating Centre on Population Approaches for Non-Communicable Disease Prevention and carries out research in two main areas: the burden of cardiovascular disease and the promotion of healthier diets and increased levels of physical activity. ...more
Speaker/Course co-ordinator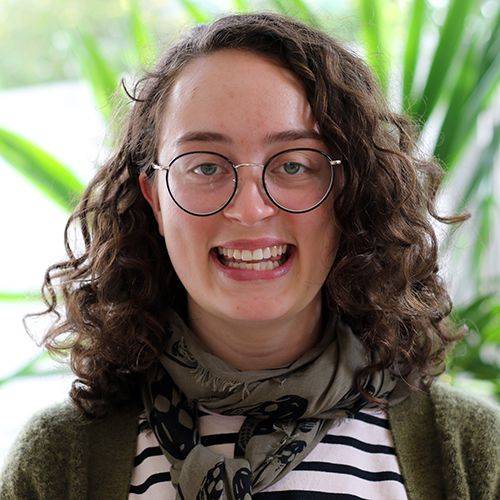 Jessica Renzella is a DPhil student in Population Health at the University of Oxford (Centre on Population Approaches for Non-Communicable Disease Prevention). Her research focusses on the association between urban environments, nutrition, and non-communicable diseases in Sri Lanka. Jess is also the Strategic Development Coordinator at NCDFREE, editor of PLOS Global Health Blogs, lecturer and tutor at the University of Oxford, and facilitator of the WHO GCM Community of Practice on Multisectoral action for NCDs.
Speaker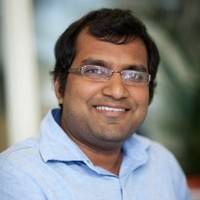 Kremlin is a WHO technical officer on NCD Risk Factors. His work focuses on integrating responses to addressing NCD risk factors in the European Region. Before joining WHO, he was co-director of the WHO Collaborating Centre on Population Approaches to NCD Prevention at the University of Oxford. He was also course director of the university's accredited short course on NCD prevention. He has a special interest in multisectoral responses to health promotion, quantifying the outcome of health policies and implementation science. Kremlin graduated as a medical doctor from the University of Colombo. He holds an MSc in Global Health Science and a PhD in Public Health from the University of Oxford.
Speaker

Pete's research focusses are population approaches to improve nutrition and the relationship between public health and environmental sustainability. His nutrition research focuses on influences of food choice, including food price, food labelling, marketing of foods and food accessibility. Pete leads a research programme that develops scenario models to estimate the population-level health impact of changes in the prevalence of behavioural risk factors. This has lead to the development of the Preventable Risk Integrated ModEl (PRIME), which has been used in several published analyses of the role of diet in health including estimates of the impact of health-related food taxation in the UK, Ireland and New Zealand; achieving dietary recommendations in the UK and Canada; and incorporating the cost of greenhouse gas emissions into food prices in the UK.
Speaker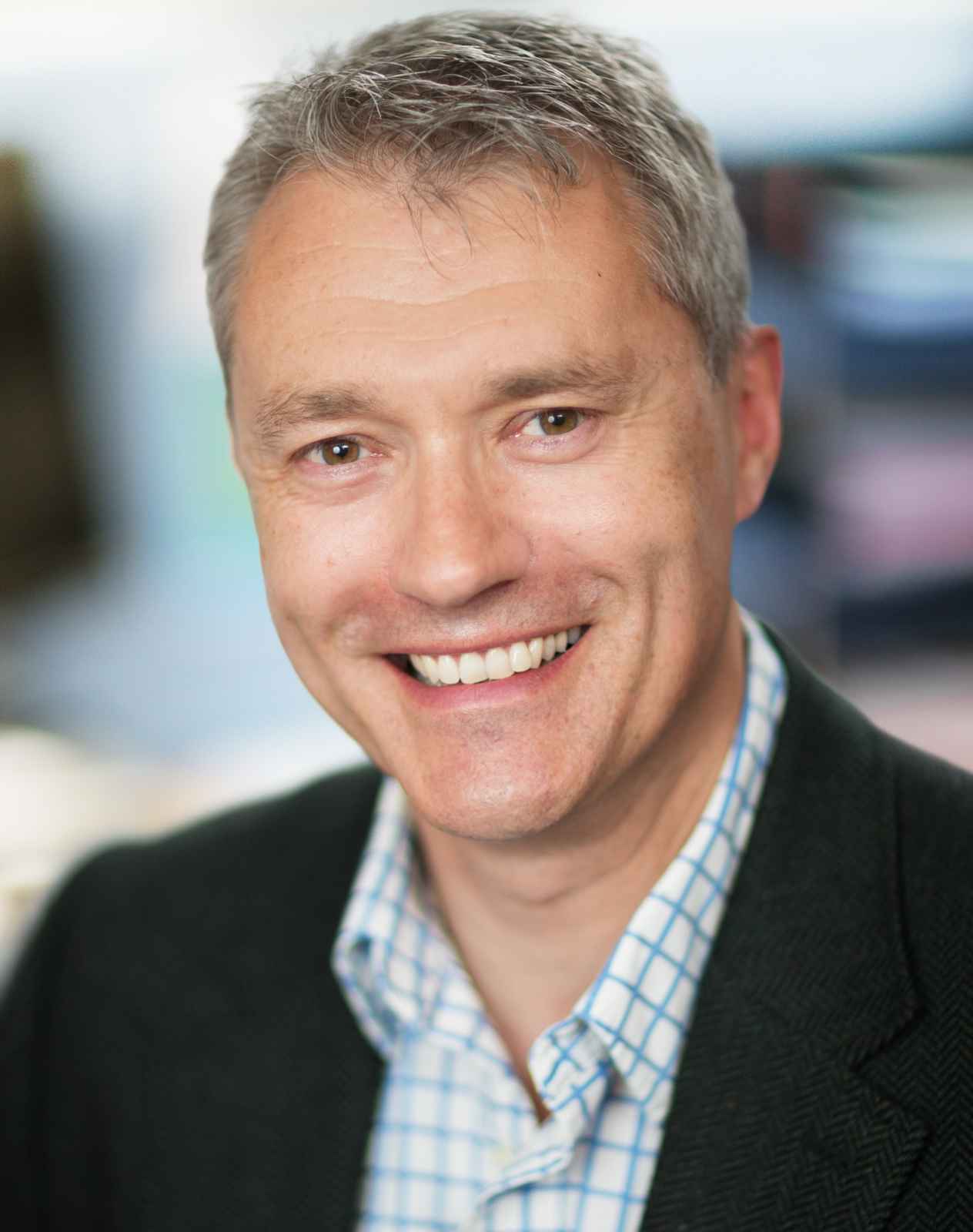 Dr Charlie Foster FPH - is a Reader for Physical Activity and Public Health at the Centre for Exercise, Nutrition and Health Sciences, School for Policy Studies at the University of Bristol. He leads a programme of research on physical activity. The aim of this programme is to improve the quality of the evidence base for basic epidemiology, measurement, correlates, interventions and policy funded by NIHR PHR and Wellcome Trust. He has a strong track record of writing successful research grants in the field of Adult physical activity (30 grants). Since 2005 his grant income as a Principle Investigator was ~ £2,271,000 and as a Co-Investigator ~ £8,601,000. His work has been published by JAMA, BMJ and the Lancet. He chairs and leads the UK's Chief Medical Officers Expert Committee for Physical Activity which is currently updating our national public health guidelines. He is collaborative, pragmatic and positive by nature and as part of national and global leadership roles committed to developing the next generation of leaders, and raising the profile and impact of physical activity and health research. He is a passionate teacher and feels the promotion of public health is both an art and a science.
Speaker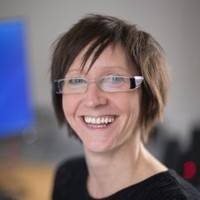 Dr Karen Milton is a Lecturer in Public Health in the Norwich Medical School at the University of East Anglia (UEA), and theme lead for public health on the 5 year MB/BS curriculum. Her research interests are in physical activity and public health where she has fifteen years' experience across measurement, interventions, evaluation and policy. Her primary research interest is in population approaches to physical activity promotion, through different sector and multi-sectoral systems, and how to translate effective interventions into national policy and action. She is a Board member of the International Society for Physical Activity and Health (ISPAH), a Steering Committee member for the European Network for Health Enhancing Physical Activity (HEPA Europe), and a member of the UK Chief Medical Officers' Expert Committee for Physical Activity. She has acted as an advisor to a range of national and international health promotion agencies including the Australian Heart Foundation, the Department of Health in England, and the World Health Organization (Regional Offices for Europe and the Eastern Mediterranean and WHO Headquarters, Geneva). She was also part of the Strategic Advisory Network for the development of the WHO global action plan on physical activity.
Speaker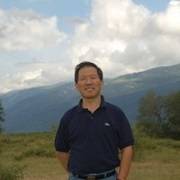 Since September 2001, Dr Shao has been working at the World Health Organization headquarters in Geneva as a high-level expert. His areas of work include: policies, plans and strategies for prevention and control of noncommunicable diseases; integrated NCD prevention and control; capacity building and NCD research for improving implementation in countries; coordinating the development of the WHO NCD MAP Toolkit which includes guiding framework, template, checklist, practical examples and evaluation guidance for developing, implementing and evaluating the national multisectoral action plan for NCD prevention and control and providing technical support for developing, prioritizing and costing national multisectoral action plan in many developing countries.
Speaker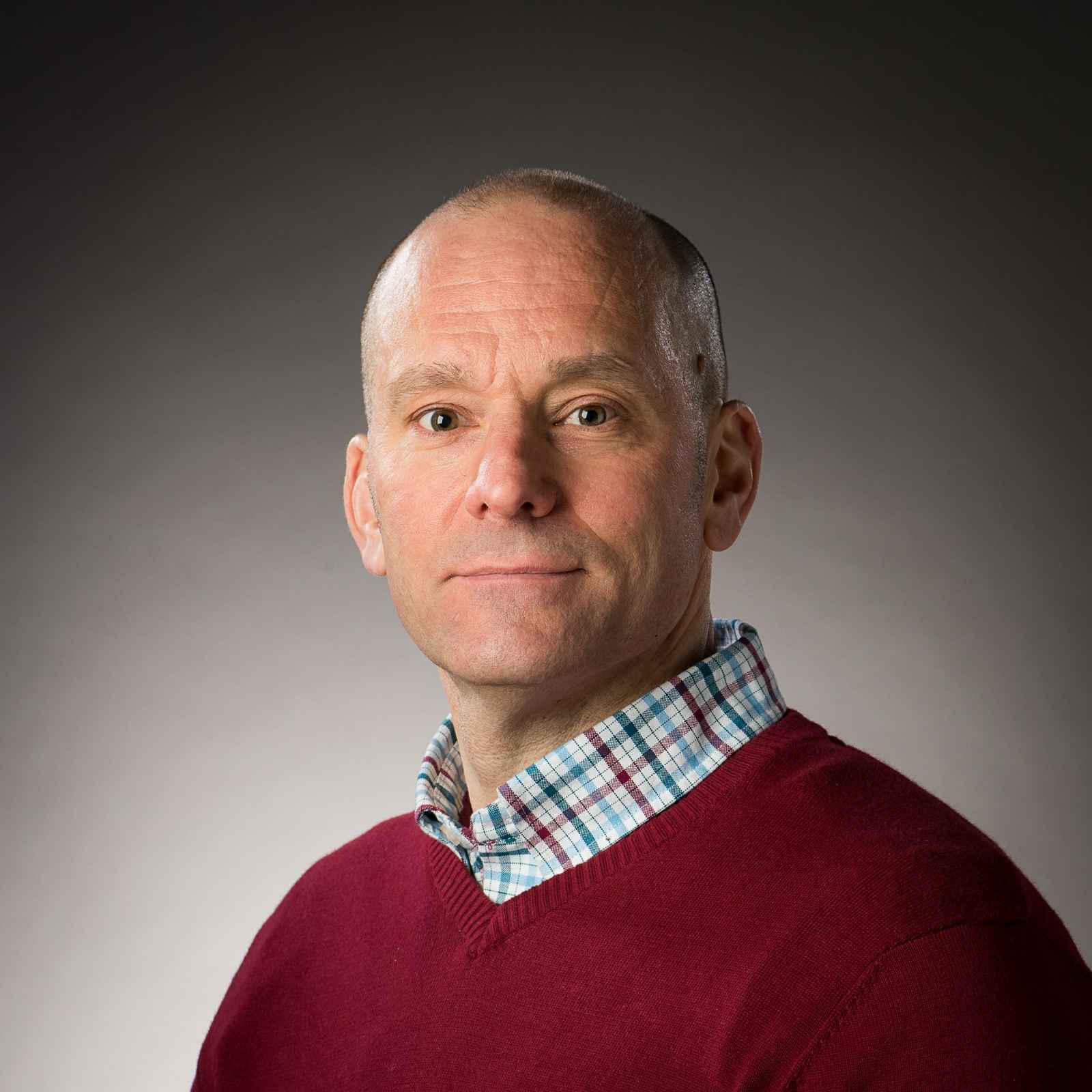 Nick is an Associate Professor in Public Health Epidemiology in the Department for Health at the University of Bath. His research focuses on the development and implementation of evidence based policy, with a particular focus on population level approaches to prevent noncommuniable diseases (NCDs). This research covers the key areas of policy development and implementation, including the identification of health needs and appropriate policies or interventions, adaptation of policies or interventions to local contexts, implementation of policies or interventions and their scale-up and long-term sustainability. He is particularly interested in the wider/social determinants of health and multi-sectoral approaches to health promotion. Nick's research has a global focus, with an interest in health in low and middle-income countries.
Speaker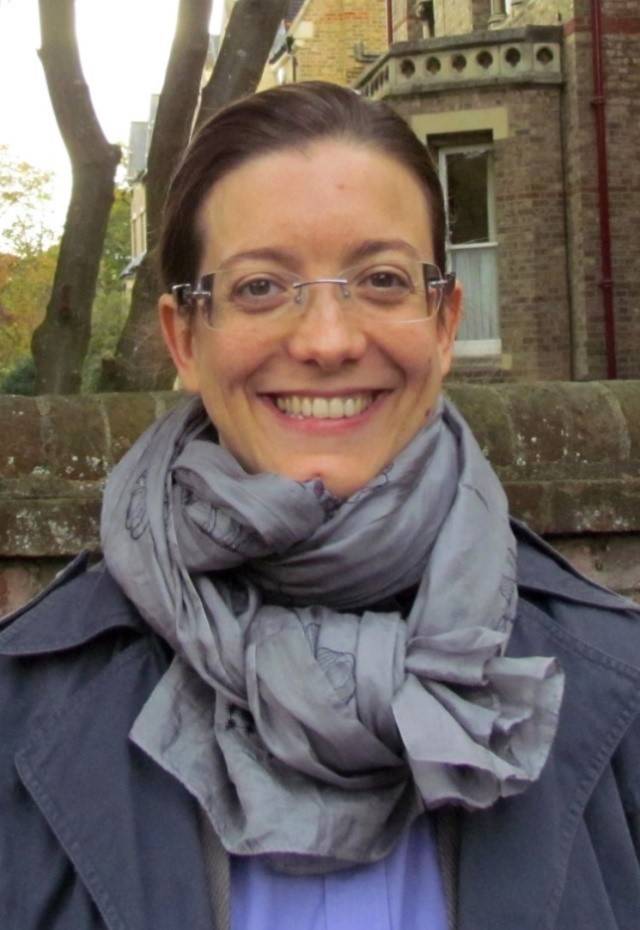 Amandine Garde is Professor of Law and director of the Law & NCD Unit at the University of Liverpool. She has developed an expertise on the role that legal instruments can play in promoting health, and she has written extensively on the regulation of food marketing to children and the role that the European Union should play in preventing NCDs. Her book EU Law and Obesity Prevention (2010) is the first to offer a critical analysis of the EU's Obesity Prevention Strategy. She is co-editor of Regulating Lifestyle Risks: the EU, Alcohol, Tobacco and Unhealthy Diets (2015), and Ending Childhood Obesity: A Challenge at the Crossroads of International Human Rights and Economic Law (forthcoming). She is Senior Editor of the European Journal of Risk Regulation, and Editor of Elgar's new series Health and the Law. more...
Speaker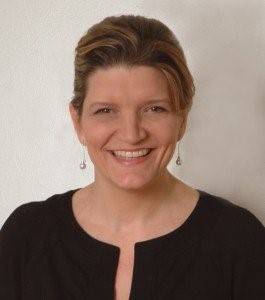 Johanna Ralston is Chief Executive Officer of the World Obesity Federation, the global organization dedicated to leading efforts to reduce, prevent and treat obesity.
Johanna has spent close to two decades working in global NCDs, most recently as CEO of the World Heart Federation and Vice Chair of the NCD Alliance, and spent 11 years as VP Global Strategies at the American Cancer Society, where she built and led the Society's global capacity-building programmes in cancer and tobacco control in low- and middle-income countries. An alumna of Harvard Business School, Johanna has also studied public health at Harvard and Johns Hopkins.
At WHF Johanna led the CVD community's coordinated effort to elevate CVD on the global health agenda through the 2011 United Nations High Level Meeting on NCDs, the WHO Global Action Plan on NCDs, and the SDGs, and also oversaw changes to strategy and governance to strengthen funding and advocacy.
Guest Speaker

Dr Temo Waqanivalu is currently the Program Officer, Surveillance and Population Based Prevention (SPP) Unit in the Prevention of NCD Department (PND) in WHO HQ, Geneva. The focus of the work is on providing technical guidance and support to member states on population based prevention in the areas of diet (salt reduction, obesity prevention, marketing of foods and non-alcoholic beverages to children) and physical activity. more...
Speaker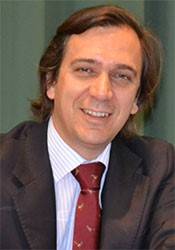 Dr Breda works in the Division of Noncommunicable Diseases and Life-course at WHO/Europe. He provides support to the 53 Member States in the WHO European Region on the implementation of the European Charter on Counteracting Obesity and evaluates their progress. His team is responsible for the world's largest and most comprehensive surveillance mechanism for childhood obesity. Before joining WHO he was the Portuguese focal point to WHO/Europe for nutrition and physical activity, and the High Level Group on Nutrition and Physical Activity and the European Platform on Diet, Nutrition and Physical Activity of the European Union (EU). more...
Speaker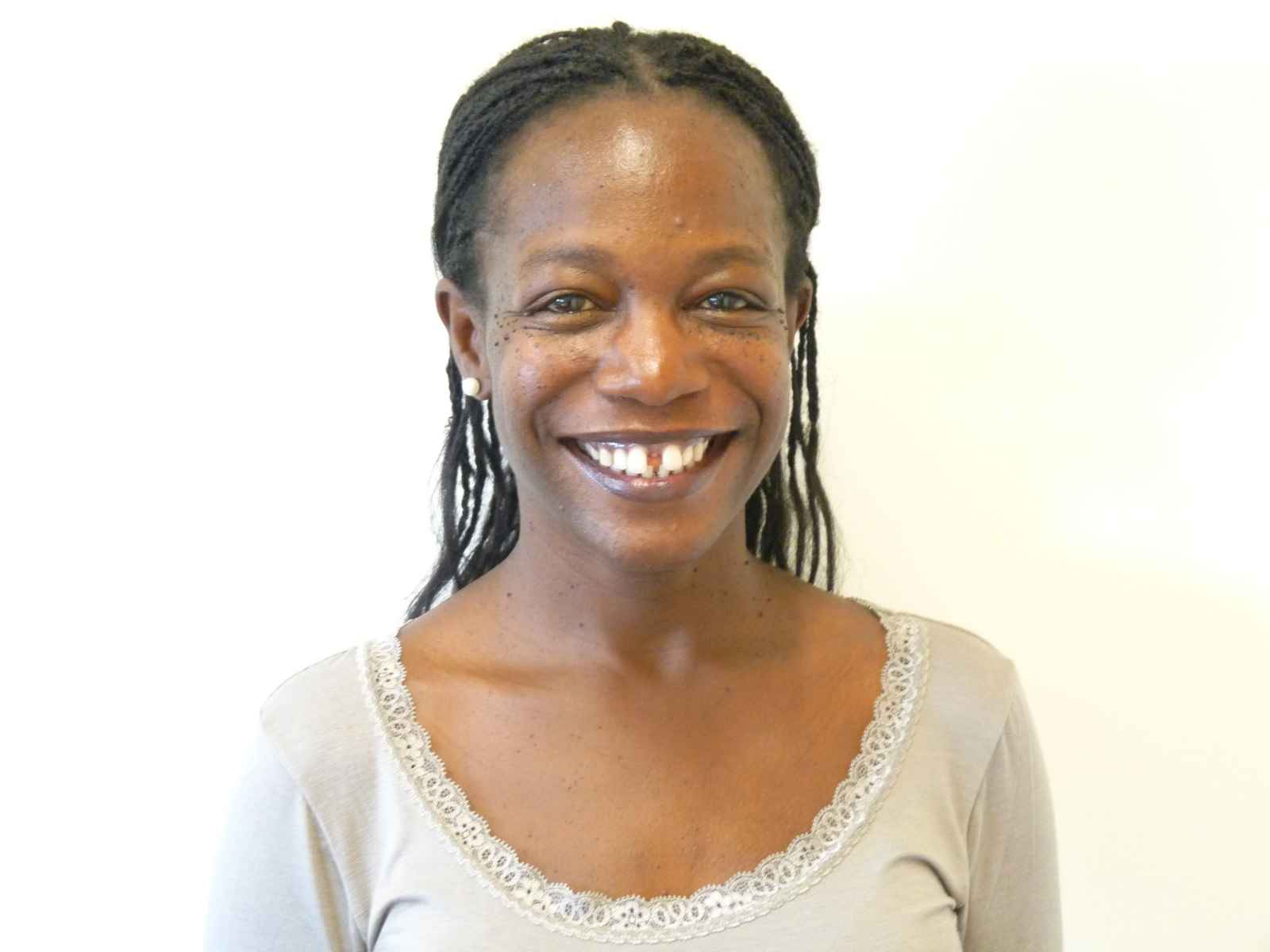 Dr Mwatsama is a senior policy adviser and Registered Nutritionist with over 16 years' experience of working on non-communicable disease prevention, global health and public health research, policy and practice at local, national and international levels. She was Director of Policy and Global Health at the UK Health Forum until September 2018, and will commence a new leadership role on global food systems from December. She sits on the Councils of the Association for Nutrition and Sustain: The Alliance for Better Food and Farming; she is also on the Health Improvement Committee of the Faculty of Public Health and the BBC Rural Affairs Committee. Recent national advisory committees she has served on include Public Health England groups on dietary guidelines, sugar and global health. Modi holds a Doctorate in Public Health and is an Honorary Assistant Professor at the London School of Hygiene and Tropical Medicine.
Speaker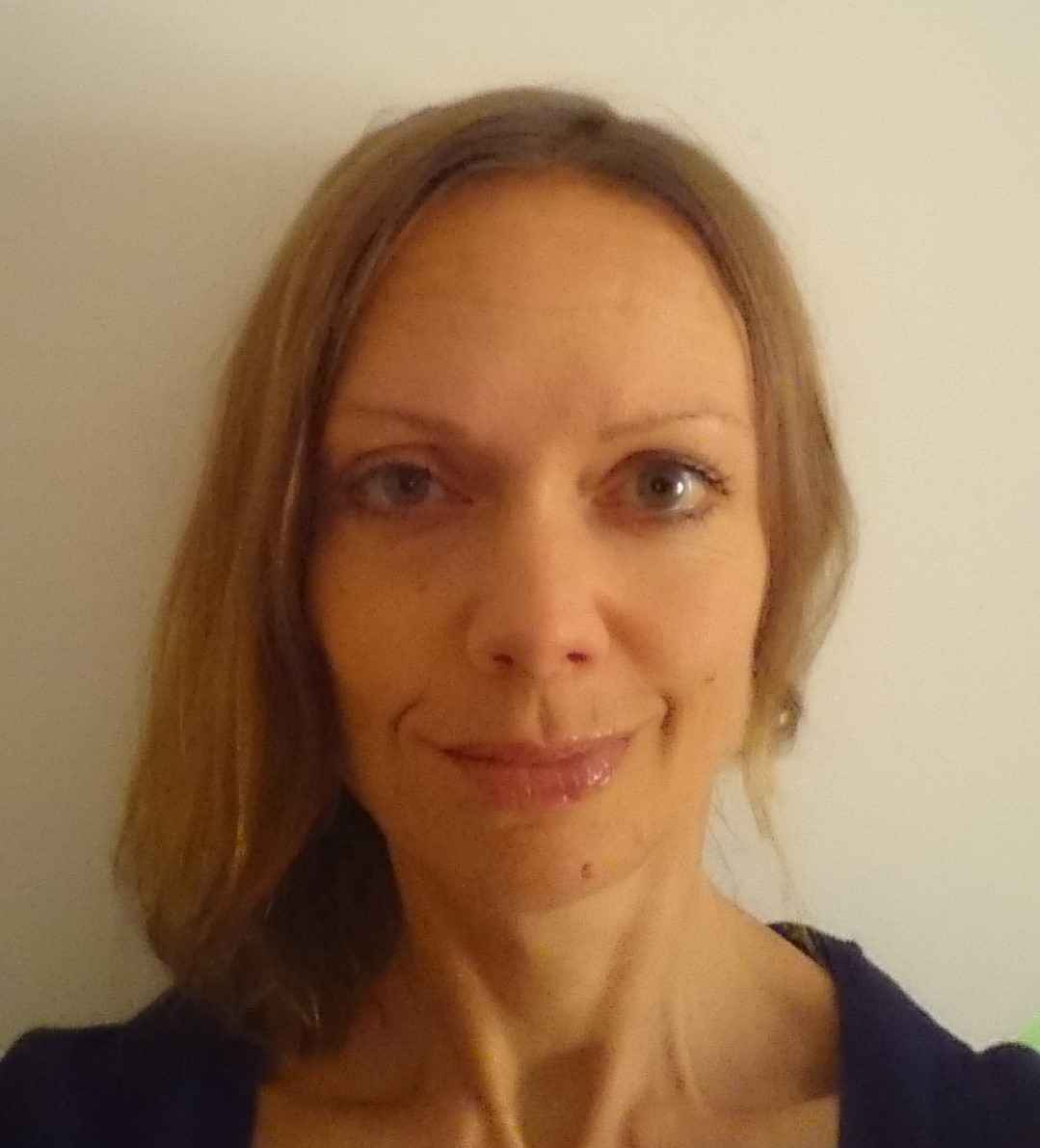 Emma Feeny is Senior Advocacy Advisor at The George Institute for Global Health, where she leads a global advocacy and multilateral engagement programme to help increase the impact of the institute's health and medical research. Previously, Emma worked as a global advocacy and policy advisor at Oxfam, a role that included supporting country teams to develop and implement advocacy and influencing strategies. In the past, she held a range of policy and research communications roles, at Oxford University's Department of International Development, Oxfam, the UN World Food Programme in Rome and elsewhere. A former journalist, Emma has an MA in the Social Anthropology of Development from the School of Oriental and African Studies in London.
Speaker
Dr Bente Mikkelsen is Director, Division of Noncommunicable Diseases and Promoting Health through the Life-course at the World Health Organization Regional Office for Europe (Copenhagen, Denmark).
She was formerly Head of Secretariat for the Global Coordination Mechanism on the prevention and control of noncommunicable diseases (WHO GCM/NCD) at the World Health Organization Headquarters (Geneva, Switzerland) from its inception in 2014 as well as a former CEO of the Southern and Eastern Norway Regional Health Authority (70,000 employees, 8 billion USD budget). more...
Speaker

Luke is a British physician, Oxford Academic Clinical Fellow, and global health analyst who has worked for a number of international public health organisations including WHO Europe, the Harvard Health Systems Cluster, Public Health England, and the Young Professionals Chronic Disease Network. Luke has worked on the political economy of non-communicable diseases with an emphasis on socioeconomic inequalities. He has lobbied elected representatives locally, at the Houses of Parliament, the European Parliament, and US senate and congress. He has published widely in the popular and peer-reviewed literature with work in the Lancet Global Health, BMJ, New Scientist, and the Economist.
Guest Speaker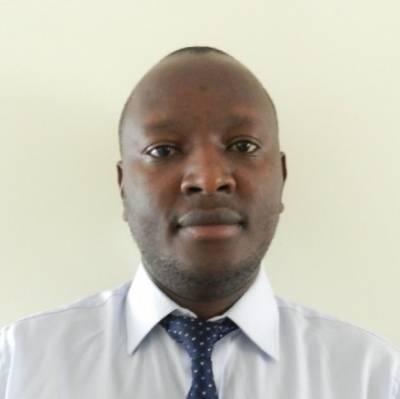 Dr Kibachio Joseph Muiruri Mwangi is the head of the Division of NCD in the Ministry of Health in Kenya. He is a medical doctor with public health training from the London School of Hygiene and Tropical Medicine and the Field Epidemiology training program. He has specialised on NCD programming and policy issues on prevention and control with a keen focus on the integration of NCDs into primary care platforms. Dr Kibachio is adjuvant lecturer with the Field Epidemiology and Lab Training Program (FELTP) and a member of the WHO Global Coordination Mechanism expert Working Group on the inclusion of NCDs in other programmatic areas.
Guest Speaker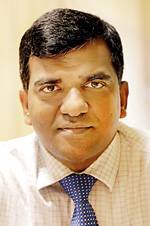 Prasad Katulanda M.B.B.S. MD, FRCP, FACE, DPhil(Oxon) is a Senior Lecturer and is a Diabetologist and an Endocrinologist attached to the University of Colombo Sri Lanka. He is also a Honorary Research Fellow at the Harris Manchester College, University of Oxford. Having trained in endocrinology and diabetes, he obtained DPhil from the University of Oxford for his thesis on Aetiology and epidemiology of adult onset diabetes in Sri Lanka based on the Sri Lanka Diabetes and Cardiovascular Study and the Sri Lanka Young Diabetes Study. more...
Speaker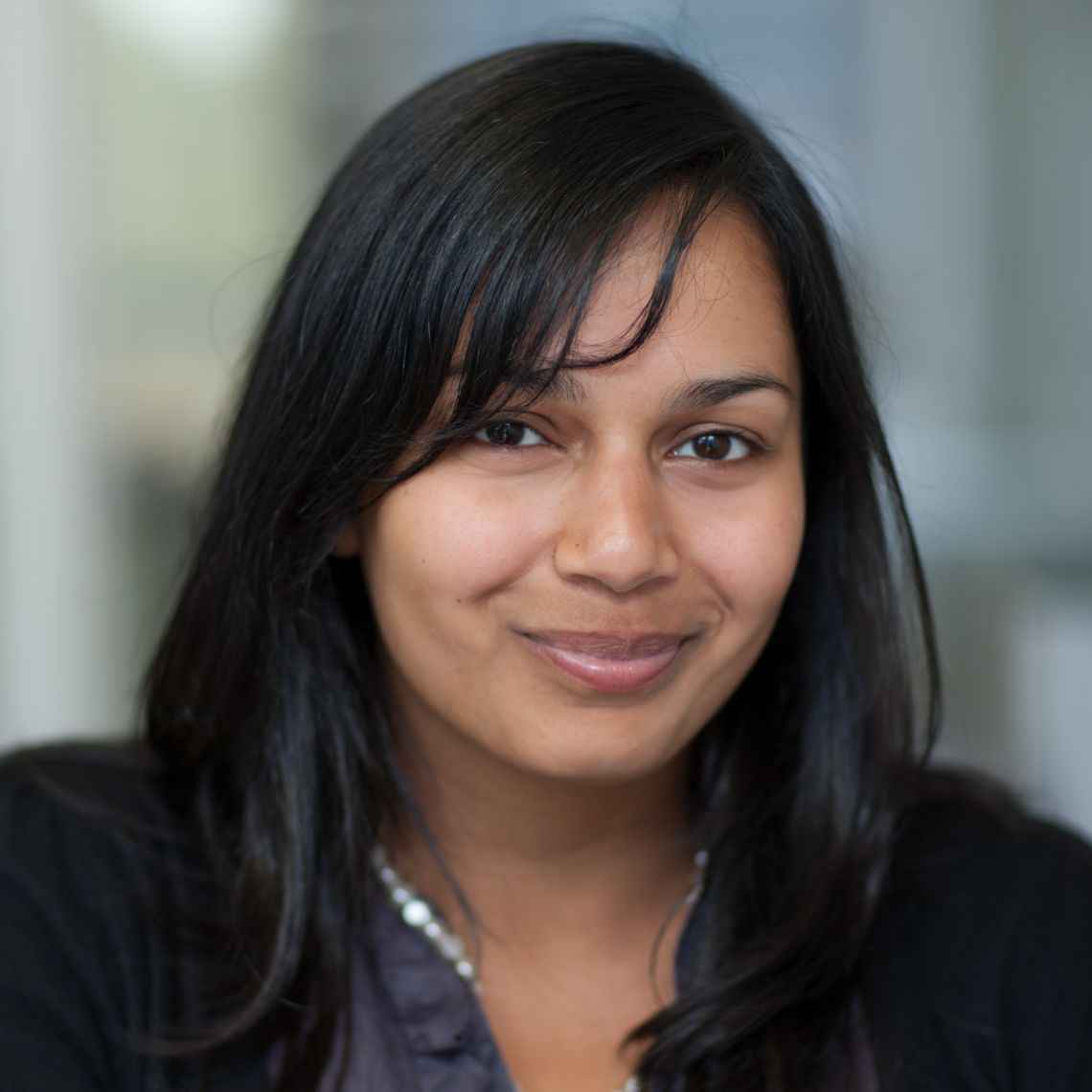 Prachi's research interests are in the social and environmental determinants of physical activity and diet, with a particular interest in health inequalities. She also has extensive experience in cardiovascular disease epidemiology, having published reviews and written numerous annual reports on the epidemiology of cardiovascular disease and its risk factors. Prachi is also Research Coordinator for NCDFREE, a global social movement aimed at using innovative and creative methods to raise awareness of NCDs among millennials. more...
Course aims
The overall aim of the course is to improve the knowledge and skills of participants in order to strengthen prevention strategies for non-communicable diseases (NCDs) in both developed and developing countries through:
Increasing understanding of the burden of NCDs, their risk factors, determinants and prevention strategies;
Developing specific skills in designing, implementing and evaluating NCD prevention strategies;
Providing a forum to share knowledge and experience in NCD prevention between participants and faculty.
Teaching methods
The course will include the following types of session:
Lecture and discussion
A presentation from a member of the faculty or an outside speaker followed by a discussion.
Forum
Three or four experts will be invited to share their knowledge and /or experience. Each panel member will make a short presentation of 10 – 15 minutes, which will be followed by an interactive session with comments and questions from the audience.
Group work
Participants will be divided into five groups. Each group will be given a case scenario or a topic to discuss. Each group will make a five minute presentation to share their conclusions with the wider group.
One-to-one faculty consultation
Faculty consultation time slots will be available on a daily basis. Participants can use this time to meet with their personal tutors or other members of the teaching team to discuss their individual projects and clarify any issues in their fields of expertise or to get advice, comments and support for new project ideas. These one-to-one sessions provide a unique opportunity for participants to meet speakers individually.
Individual projects
Each participant will be asked to select one of the following five specific skills that they would like to develop:
Develop a national level prevention strategy
Develop a research proposal related to the prevention of NCDs
Evaluate a prevention programme
Set up a surveillance and monitoring system
Initiate a population level awareness campaign
Participants will be assigned to a personal tutor according to the selected skill and will begin to develop a document under the guidance of that tutor.
Presenters and Speakers
We are delighted to be joined by local and international NCD experts. Over coming months, speakers will continue to be added to the speaker list.
Application
Please note that the application deadline for self-funded applicants has been extended to Thursday, 28 March. However, applicants who expect to need a visa are encouraged to apply as soon as possible.
We strongly recommend that you download and save files before completing to ensure that all your changes are saved.
This course requires you to complete the application form and the additional information form below and submit them alongside a copy of your CV. If you are applying to take this course for academic credit you will also need to complete section two of the reference form and forward it to your referee for completion. Please note that if you are not applying to take the course for academic credit then you do not need to submit a reference.
Please ensure you read the guidance notes before completing the application form, as any errors resulting from failure to do so may delay your application.
Level and demands
This course will be suitable for researchers, practitioners, policy makers, postgraduate students and other early career professionals working in the field of NCDs.
Selection criteria
Applicants will need to:
be a graduate, and have some first-hand knowledge and/or experience of studying, researching or working in the field of NCDs;
satisfy the minimum required English language criteria set by the University;
meet the IT requirements for this course.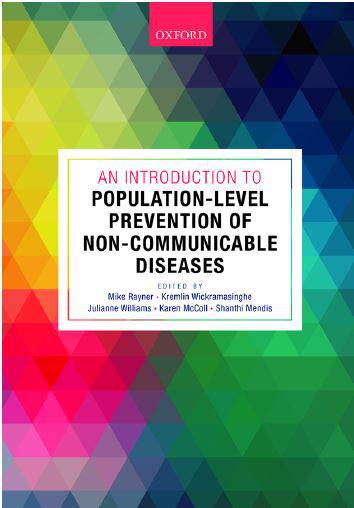 Watch the book launch that took place during the NCD course in 2017:
An Introduction to Population-level Prevention of Non- Communicable Diseases
Welcome address: Mike Rayner
Guest speaker: Gauden Galea
Panel discussion
Monday 13 March 2017: 18:00 - 19:00, Rewley House