Taking Software and Digital Ideas to Market

Sign up for course news to hear about future course dates.
Overview
This one-day course covers the priority issues when considering taking digital ideas to market. It provides an overview of effective strategies to realise the market potential of digitally based enterprise and participants will develop relevant legal, technical and commercial skills for their own benefit as well as for that of their organisations.
The course is highly interactive and draws on practical, real-life business experiences to provide authentic and useful learning that participants will be able to apply directly to their future endeavours. The structure is based around the following four key topics, and incorporates exercises and case studies throughout the content:
Protecting digital innovations
Developing a commercial strategy
Raising funds for digital ventures
Growing a start-up business
This course can be taken separately or as part of a weekly discount fee package.
Programme details
Protecting digital innovations
Purpose:
To empower participants with knowledge of both the formal rights (registered and unregistered) informal rights, structures and defensibility strategies available for effective protection of the intellectual property underlying web-based, mobile and software products and enterprises.
Outcomes:
Become familiar with key instruments for Intellectual Property protection including, in particular:

Patents and copyrights
Registered Designs and trademarks
Know-How and trade secrets

Develop a basic understanding of international and regional variance in protection strategies
Understand the potential pitfalls of software patents and learn when applying for such a patent can be worthwhile
Build awareness of some relevant copyright complexities and of the challenges produced by the existence of multiple copyright holders
Appreciate the risks proposed by reverse engineering and de novo re-development.
Learn the key questions to ask when undertaking intellectual property due diligence on software and digitally-based initiatives
Become cognisant of innovative combinations of strategies to exploit know-how in fast-moving digital markets
Conceptualise how to design personally relevant IP protection strategies, and other approaches to defending your product and ideas
Developing a commercial strategy: Business models, market research, and pricing
Purpose:
Learn the critical questions to ask when contemplating a project to commercialise digital know-how. Gain basic knowledge of how to use the information obtained to adopt an optimal approach in making the move to market.
Outcomes:
Develop key skills to evaluate your idea, and decide on a commercialisation strategy
Gain an overview of the different business models for making money with digital businesses
Become familiar with business modelling tools and techniques
Learn how to identify and research your target market
Learn how to test your idea through market validation techniques
Discuss the components of a pricing strategy for digital products and services
Learn techniques for estimating price and revenues
Raising funds for digital ventures
Purpose:
Learn about the different ways to raise funds for digital ventures, the role of the business plan and financial projections in the fundraising process and the importance of understanding basic finance concepts when running a digital start-up.
Outcomes:
Understand the difference between bootstrapping and using external resources to fund activities
Appreciate the necessary documentation and steps that need to be taken for the fundraising process
Get a good working knowledge on financial statements terminology and how to link financial projections with enterprise valuation
Learn about the investors' (funders') expectations and how to meet them
Growing a start-up business
Purpose:
Learn about the different stages in product and business development and how they overlap. Understand the concept and importance of lean product development, the timing for incorporating a business, the legalities and workspace needed for a start-up company and how to put the right team together.
Outcomes:
Get an overview of the lean development process
Understand the difference between the various business incorporation documents and agreements
Gain an understanding of the qualities and skills needed for the start-up team
Learn about the entrepreneurship ecosystem and the support mechanisms and facilities available to digital enterprises and entrepreneurs
This course was developed in conjunction with Oxentia Ltd, a global technology transfer and innovation management consultancy, established in 2004 as the innovation consulting division within Oxford University Innovation. Oxentia Ltd. work with clients in over 50 countries, supporting innovation management, technology commercialisation and entrepreneurship training and support.
Oxford University Innovation is the biggest technology transfer unit in Europe and has created over 100 companies. It is the highest university patent filer in the UK and currently manages a portfolio of over 1,500 patents.
Certification
Participants who attend the full course will receive a Certificate of Attendance. The sample shown is an illustration only and the wording will reflect the course and dates attended.
Accommodation
Although not included in the course fee, accommodation may be available at our on-site Rewley House Residential Centre. All bedrooms are en suite and decorated to a high standard, and come with tea- and coffee-making facilities, free Wi-Fi access and Freeview TV. Guests can take advantage of the excellent dining facilities and common room bar, where they may relax and network with others on the programme.
To check prices, availability and to book rooms please visit the Rewley House Residential Centre website.
Fees
Standard course fee: £495.00

Payment
Fees include course materials, tuition, refreshments and lunches. The price does not include accommodation.
All courses are VAT exempt.
Register immediately online
Click the "book now" button on this webpage. Payment by credit or debit card is required.
Request an invoice
Send a completed application form to the course administrator by email or post. Please do not send card details via email.
Tutor
Oxford's Global Innovation Consultancy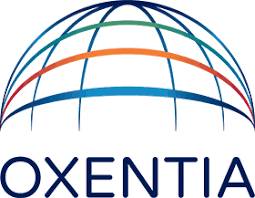 The Oxentia Team
Oxentia is the global innovation management and technology commercialisation consultancy that started its life as an operating division within the world-leading technology transfer company of the University of Oxford, Oxford University Innovation.
Oxentia is a key component of Oxford's thriving innovation ecosystem.
Since 2004, Oxentia has delivered innovation services to a worldwide customer base of public and private sector clients in over 80 countries.
Application
If you would like to discuss your application or any part of the application process before applying, please click Contact Us at the top of this page.
Level and demands
If you're uncertain whether this course is suitable for your requirements, please contact us with any questions you may have.