Wonders and Marvels: Water, Intellect and Science in 17th Century British Garden

Overview
Held in association with The Gardens Trust
Seventeenth-century gardens were not only designed to delight and entertain, but also to foster intellectual activity ranging from quiet Puritan contemplation to cutting-edge scientific enquiry. The owners of several gardens near Oxford had social and professional connections with the emerging scientific community of the University, and also with the founders of the Royal Society. This weekend will explore different types and functions of gardens, from the frivolous to the scientific, and set a number of Oxfordshire gardens in a wider British context.
There will be a coach trip which will include an extended visit to Hanwell Castle on the Saturday afternoon. There will be some standing and walking over rough and potentially muddy ground. Please bring boots or stout shoes and be prepared for all weathers. There will also be an exhibition centred on the results of excavations in the park over the past seven years including many of the finds that have been made.
Programme details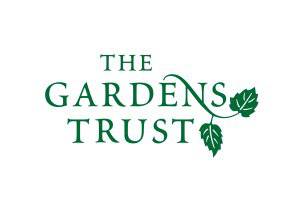 Held in association with the Gardens Trust
FRIDAY 1 JUNE 2018
6.00pm Registration (for those who have booked for dinner)
6.30pm Dinner
7.45pm Registration (for those who have not booked for dinner)
8.00pm-9.15pm Seventeenth-Century gardens and their context - Speaker - DAVID JACQUES
SATURDAY 2 JUNE 2018
8.00am Breakfast (residents only)
9.15am Edzell Castle : 'Ane excellent dwelling, a great hous and a delicat gardine' - Speaker - CHRISTOPHER DINGWALL
10.15am The marvels of Raglan Castle, Wales: the water parterre and Edward Somerset's 'water commanding engine' - Speaker - ELISABETH WHITTLE
11.15am Coffee/tea
11.45am The formal water garden at Tackley, Oxfordshire - Speaker - ELISABETH WHITTLE
12.15pm Break
12.45pm Depart for Hanwell Castle (packed lunches to be eaten on the coach) (Please bring outdoor footwear suitable for walking and clothing for all weathers)
6.00pm Arrive back at Rewley House (approx.)
6.30pm Dinner
8.00pm- 9.15pm The Enstone Marvels: rediscovered and redefined - Speaker - STEPHEN WASS
SUNDAY 3 JUNE 2018
8.00am Breakfast (residents only)
9.30am Francis Bacon: the empiricist and the garden - Speaker - PAULA HENDERSON
10.00am John Evelyn and the Garden as a Scientific Elysium - Speaker - DAVID MARSH
11.00am Coffee/tea
11.30am The Oxford college gardens in the second half of the seventeenth century - Speaker - TOBY PARKER
12.30pm Break / bar open
12.45pm Lunch and course disperses
Accommodation
Accommodation for this weekend is at Rewley House for Friday and Saturday nights only.
Depending on availability it may also be possible to extend your stay, please enquire at the time of booking for availability and prices.
All bedrooms are modern, comfortably furnished and each room has tea and coffee making facilities, Freeview television, and Free WiFi and private bath or shower rooms.
Unfortunately it is not yet possible to book twin room accommodation online, so if you wish to book a twin room, please send in your completed enrolment form or contact the Day & Weekend Events Office, Email: ppdayweek@conted.ox.ac.uk
Fees
Tuition (includes coffee/tea, coach & entrance charge): £153.00
Baguette Sunday: £4.70
Dinner Friday Evening: £19.00
Dinner Saturday Evening: £19.00
Hot Lunch Sunday: £13.50
Packed Lunch Saturday: £7.00
Single B&B Friday & Saturday Nights: £151.70
Twin B&B Friday & Saturday Nights per person: £108.70

Funding
If you are in receipt of a state benefit you may be eligible for a reduction of 50% of tuition fees.
If you do not qualify for the concessionary fee but are experiencing financial hardship, you may still be eligible for financial assistance.
Concessionary fees for short courses
Payment
Payment of fees must be made in full at the time of booking.
Please note that businesses and organisations can be invoiced on provision of a Purchase Order and completed application form. These can be emailed to ppdayweek@conted.ox.ac.uk
Tutors
Speaker
Freelance Lecturer and Landscape Historian
Speaker
Independent architectural and garden historian
Speaker
Consultant on historic gardens, parks and landscapes
Speaker
Independent Researcher, Trustee of The Gardens Trust
Speaker
Archivist, Haileybury and research student at University of Essex
Speaker
President, Welsh Historic Gardens Trust
Director of Studies and Speaker
D. Phil student architectural History, Kellogg College, University of Oxford
Director of Studies
The Gardens Trust
Director of Studies
Dr Paul Barnwell is Director of Studies in the Historic Environment and Co-Director of Courses and Workshops in the Historic Environment at OUDCE.