Dr Paul Barnwell on Late Medieval Liturgies

Dr Paul Barnwell, the Department's Director of Studies for the Historic Environment, has contributed to a new academic book titled 'Late Medieval Liturgies Enacted: The Experience of Worship in Cathedral and Parish Church'.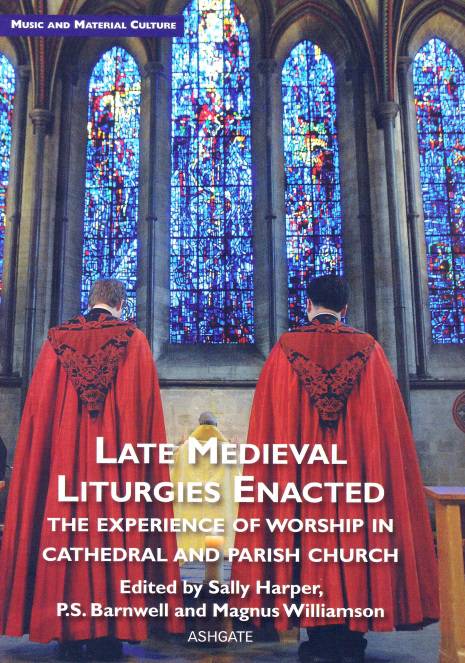 Published by Ashgate, the book is a collection of critical essays, exploring the ways in which our understanding of late medieval liturgy can be enhanced by enacting them in the present day. The book seeks to address the complex of ritual, devotional, musical, physical and architectural elements that form medieval Latin liturgy.
The book arose from a practice-led three-year research project led by Professor John Harper, undertaken at Bangor University, in partnership with Salisbury Cathedral and St Fagans National History Museum, near Cardiff (formerly the Church of St Teilo). The project was funded by the Arts and Humanities Research Council, and has been adopted by the AHRC as an impact case study.
Paul's remit within the project was to co-ordinate an investigation of the opportunities and constraints provided by the two aforementioned religious settings, to find out the extent they contributed to sensory, religious and emotional experiences.
As well as being joint editor of the book, Paul (writing under the pen name P.S. Barnwell) has also contributed essays for the collection, including 'The Nature of Late Medieval Worship: The Mass' and 'How to do Without Rubrics: Experiments in Reconstructing Medieval Lay Experience'.
Those interested can watch videos of eight enactments of medieval liturgies, and read more background material, online at www.experienceofworship.org.uk.
The book is available to purchase at the Routledge store, by clicking here.