Oxford Student News Team Spotlights Department's Work
Department Director Professor Jonathan Michie and student Julie Whyman were interviewed by Cherwell TV, the online video branch of The Cherwell, Oxford University's independent student news.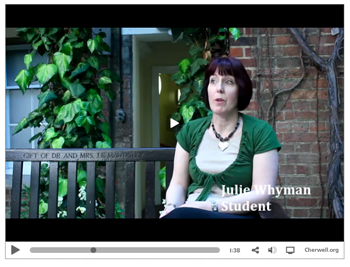 A live Twitter Q and A hosted by Department staff on 18th May 2012 during Adult Learners' Week generated a great deal of interest in the Department's programmes and students.
Of particular interest was the story of Margaret Broadbent, a student who embarked on our Advanced Diploma in English Local History aged 80, and who received her award at our Award Ceremony this year.
Margaret's student spotlight is available to read here: www.conted.ox.ac.uk/students/studentspotlights/localhistory2.php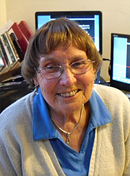 Margaret's story was retweeted numerous times during Adult Learners' Week; student journalist Sophie Jamieson from The Cherwell saw the story and followed up for more information about the Department, saying that Oxford undergraduates need to know more about our work and the potential for lifelong learning.
The four minute interview is available on The Cherwell website, at: www.cherwell.org/cherwelltv/news/2012/05/28/education-for-life