Oxford experience for Chinese leaders

January 2016 marks the renewal and extension of a programme, overseen by the Department for Continuing Education, which benefits future leaders, influencers, and decision-makers in China.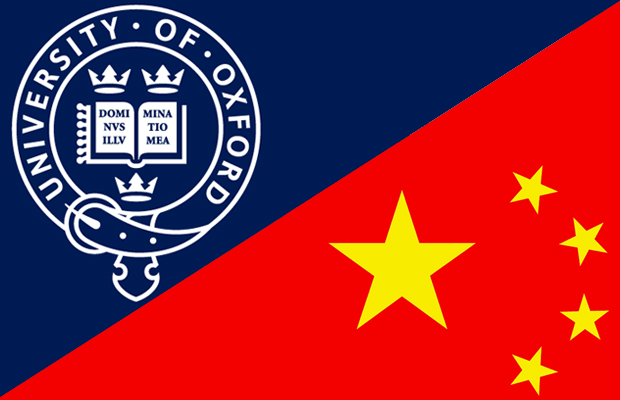 Each year, senior officials from the Chinese Health Ministry spend up to six months in Oxford, studying aspects of social policy and (more recently) health related issues, under the auspices of the Department's Leadership and Public Policy (LaPP) programme.
The new agreement allows for up to three academic visitors to come to Oxford for six months each year, for the next three years.
This year, two Visiting Scholars will work on specific research projects in the subject areas of healthcare, health policy and health reform at the Department, interacting with academics, students and other experts from outside the University. The Scholars are funded by Chevening, the UK government's international awards scheme aimed at developing global leaders.
This year's Scholars will arrive in mid-February, after Chinese New Year.
An Oxford experience
Each year's visitors make use of the wealth of resources Oxford University has to offer to develop professionally and academically. They return to China with skills and knowledge which will benefit specific projects and guide future policy in the country.
One recent visitor is the official responsible for designing and co-ordinating an analysis of China's provision for the treatment of the blind, on a province by province basis. This participant, who has a medical background, used her time in Oxford to study both quantitative and qualitative research strategies.
Another visitor, who had previously been involved in the Chinese aid mission to the Philippines after a major hurricane, studied how both the UK government and voluntary sectors operate, and learned best practices and ways to further international co-operation.
'We are delighted that our work with China's Ministry of Health, facilitated by both Chevening and the FCO in Beijing will continue,' said Alan Hudson, Director of our Leadership and Public Policy programmes. 'We are looking forward to the stay of two more visitors from February 2016 who will working on community health policy which is a priority in the present stage of China's public provision.'
The new agreement will be signed 22 January 2016. Mr Colin Crooks, FCO representative in Beijing and Hu Hongtao, of China's Ministry of Health will add their names to that of Professor Angus Hawkins, the Department's Director of Public and International programmes.
For more information:
Published 1 February 2016