Julie Repper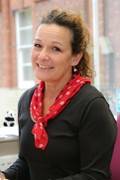 Julie is Director of ImROC. ImROC works in partnership with communities to develop systems, services and cultures that support recovery and wellbeing for all. Julie is also joint editor of the Journal of Mental Health and Social Inclusion and recently retired from being Recovery Lead at Nottinghamshire Healthcare Trust.
Julie has extensive experience of working as a nurse, manager, researcher and lecturer in mental health services, she has also been a Trustee of various voluntary sector groups, sits on a number of National committees and uses mental health services herself.
It is all of these experiences that drive her belief in the need to improve services and offer more Recovery focused support. She strives to work across boundaries and with whole systems - including people who use services, health, social care and third sector providers, commissioners and academic institutions - to support collaborative approaches to facilitating Recovery.
Courses
Philosophy and Psychiatry Summer School and Conference: two linked events with a focus on the mind, value and mental health.