Lean Six Sigma is a highly regarded and well-proven approach to business process improvement.
It is an approach that enables teams within the business to engage in continual improvement – working to make the business more effective and more efficient. It is employed extensively in manufacturing and increasingly in service businesses, including banks, financial services and healthcare.
The Oxford Lean Six Sigma Green Belt (Online) course is a powerful first step to becoming a practitioner of business process improvement.
The course introduces the many 'tools' of Lean Six Sigma and shows how these fit together into a framework for lasting and valuable change in organisations. 

The course provides maximum, useful, and actionable information.
You will be introduced to a structure and method for dealing with issues of effectiveness and efficiency within your organisation and for fixing the problems that are identified.
The course will teach you the key ways of thinking and problem solving for business process improvement.
The Green Belt course will equip you to begin to practise Lean Six Sigma in your organisation and to affect significant and meaningful change.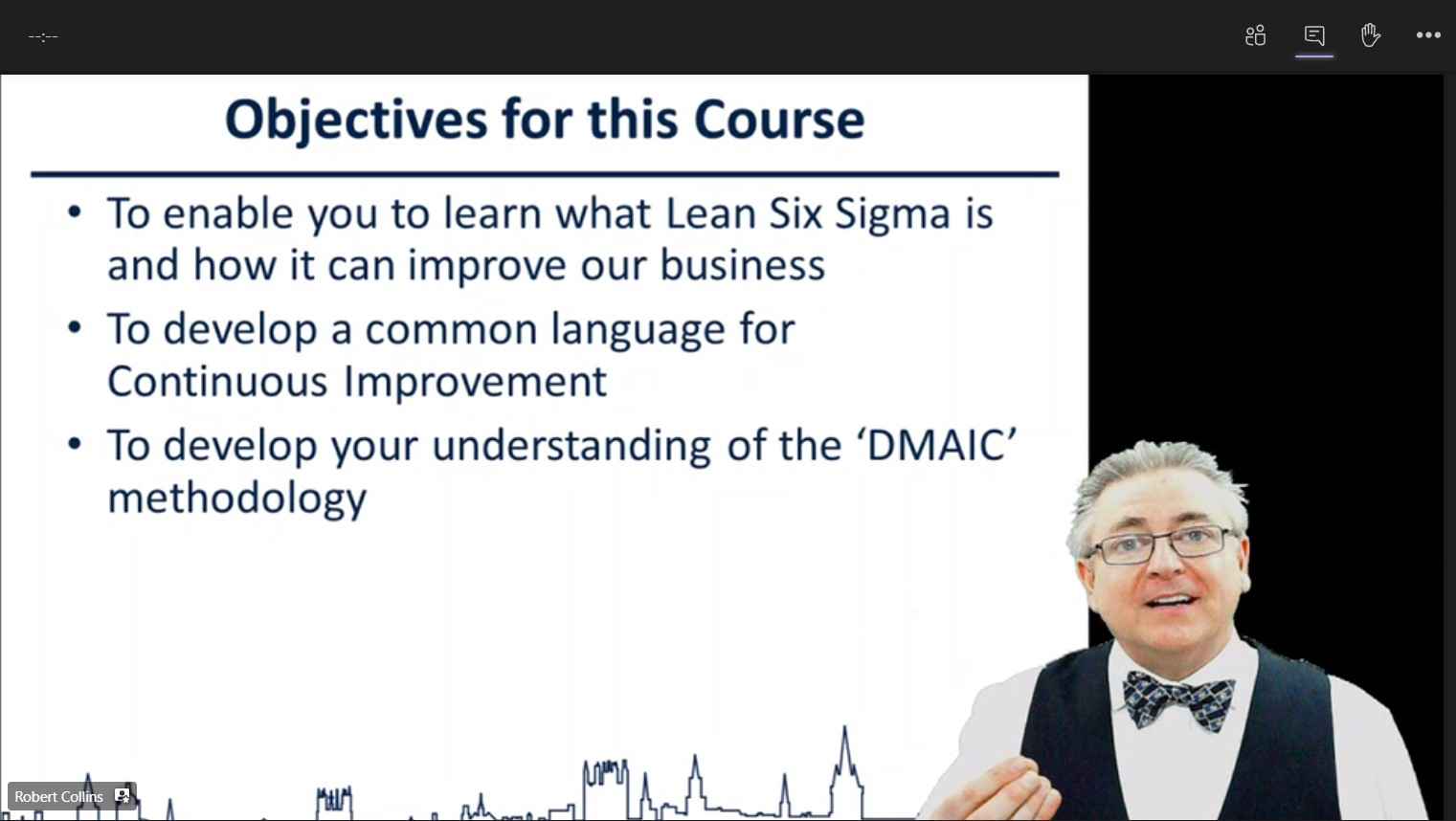 Our tutor, Dr Rob Collins, presenting online on a recent Lean Six Sigma Green Belt course.