Postgraduate Certificate in Historical Studies

The Postgraduate Certificate in Historical Studies offers an exciting opening for graduates of all disciplines to pursue a taught postgraduate qualification in historical studies. This one-year part-time course offers a unique opportunity for students to combine focused study of key historical themes and concepts in British and Western European history with either a broad-based approach to history or with the opportunity to specialise by period or in a branch of the discipline (political, social, economic, art, architectural and local). The course culminates in the research and preparation of a substantial dissertation. The Postgraduate Certificate is a free-standing qualification but also forms the first year of a two-year part-time MSt. Programme in Historical Studies.
This Historical Studies course offers a stimulating and supportive environment for study. As a student of Oxford University you will also be entitled to attend History Faculty lectures and to join the Bodleian Library. The University's Museums and Art Galleries are within easy walking distance.
Open evening on Tuesday 5 December 2017
There will be an Open Evening on Tueday 5 December 2017 from 6:00to 8.00pm at Rewley House, 1 Wellington Square, Oxford, OX1 2JA, for those interested in learning more about the Postgraduate Certificate in Historical Studies. The Open Evening will consist of a short presentation and discussion with the Course Directors followed by a tour of the Rewley House site, the venue where the course will meet. If you have queries about the course, the admissions process, financial assistance or anything else to do with the course, please feel free to ask us during the Open Evening!
If you would like to attend the Open Evening, please RSVP to ppaward@conted.ox.ac.uk.
Course content
Unit 1: Princes, States, and Revolutions
The first unit examines the interaction between the state and the individual from medieval to modern times and focuses upon authority, resistance, revolution and the development of political institutions. It introduces the development of scholarly debate, key historical themes and the critical analysis of documentary sources. Students explore disorder and rebellion in medieval and early modern England; the causes and impact of the British Civil Wars; and the causes and impact of the French Revolution.
Unit 2: European Court Patronage c.1400
The second unit explores cultural patronage in late medieval Europe and examines the diverse courtly responses to shared concerns and experiences, including the promotion of power and status; the relationship between piety and power; and the impact of dominant cultures. It introduces comparative approaches to history, the critical analysis of visual sources and the methodological issues surrounding the interpretation of material culture and the translation of written sources. Students compare the courts of Richard II of England, Philip the Bold and John the Fearless of Burgundy, Charles V and Charles VI of France, and Giangaleazzo Visconti of Milan.
Unit 3: Religious Reformations and Movements
The third unit examines the role of organised religion and religious movements in the lives of people in the past. It utilises case studies from different historical periods to explore the impact of local circumstances upon the reception and development of new ideas and further encourages engagement with historical debate and the interpretation of documentary and visual sources. Students explore: medieval monasticism; the English and European reformations of the sixteenth century; and religion and society in nineteenth-century England, including the rise of nonconformity, secularism and the Oxford Movement.
Unit 4: Memory and Conflict
The fourth unit focuses upon a central theme in the study of twentieth-century European history: how societies have chosen to remember (and forget) violent conflicts, and the relationship between public and private memory. It explores the challenges faced by historians when interpreting documentary, visual and oral sources in the writing of recent history. Students examine the theoretical context and methodological approaches to the study of memory and consider two case studies: World War I and the Spanish Civil War.
Unit 5: Special Subjects
In the final unit, students study a source-based special subject and research and write a dissertation on a related topic of their own choice. A range of subjects will be offered, varying from year to year, allowing specialization across both time periods and the historical disciplines. Examples include:
Visualising Sanctity: Art and the Culture of Saints c1150-1500
The Medieval Nobility
Aristocratic Power, Family and Politics in England, c. 1485-1642
Jacobitism: Politics, Culture and Identity in Britain, 1688-1822
The British Empire
Propaganda in the Twentieth Century
The Online teaching modules
The first module provides a pre-course introduction to history and post-graduate study skills. The second focuses upon the analysis and interpretation of material sources, such as buildings and images and the third upon the analysis and interpretation of a range of documentary sources. All include a range of self-test exercises.
Libraries and computing facilities
Registered students receive an Oxford University card, valid for one year at a time, which acts as a library card for the Departmental Library at Rewley House and provides access to the unrivalled facilities of the Bodleian Libraries which include the central Bodleian, major research libraries such as the Sackler Library, Taylorian Institution Library, Bodleian Social Science Library, and faculty libraries such as English and History. Students also have access to a wide range of electronic resources including electronic journals, many of which can be accessed from home. Students on the course are entitled to use the Library at Rewley House for reference and private study and to borrow books. The loan period is normally two weeks and up to eight books may be borrowed. Students will also be encouraged to use their nearest University library. More information about the Continuing Education Library can be found at http://www.bodleian.ox.ac.uk/conted.
The University card also provides access to facilities at Oxford University Computing Service (OUCS), 13 Banbury Road, Oxford. Computing facilities are available to students in the Students' Computing Facility in Rewley House and at Ewert House.
Course structure
The course has five taught elements which are delivered in weekend units of two, three or four days' duration. The dates for 2018-2019 are:
Friday 5 October to Sunday 7 October 2018 Induction to the Department and University
Introduction to the course
Unit 1: Princes, States and Revolutions
Saturday 17 November to Sunday 18 November 2018
Unit 2: European Court Patronage c.1400
Saturday 12 January to Sunday 13 January 2019
Unit 3: Religious Reformations and Movements
Saturday 23 February to Sunday 24 February 2019
Unit 4: Memory and Conflict
Friday 5 April to Monday 8 April 2019
Unit 5: Special Subject
The induction session for Unit 1 will commence at 10.30am. Thereafter teaching will normally commence at 9.00am and finish by 5.00pm or 6.00pm for all units. Teaching for the special subject is spread over four days in order to incorporate private research time. The course provides 70 hours of seminar tuition which will be supplemented by tutorials and three 5-hour online self-study modules.
Course aims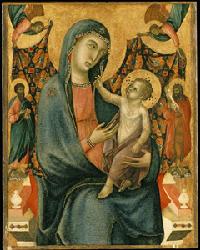 The Postgraduate Certificate in Historical Studies course is designed to:
provide a structured introduction to the study of medieval and modern British and European history;
develop awareness and understanding of historical processes, such as continuity and change, comparative perspectives and the investigation of historical problems;
provide the methodology required to interpret visual arts as historical evidence;
equip students to evaluate and interpret historical evidence critically;
promote interest in the concept and discipline of history and its specialisms;
enable students to develop the analytical and communication skills needed to present historical argument orally and in writing;
prepare students for progression to study at Master's level.
Learning outcomes
By the end of the course students will be expected to:
display a broad knowledge and understanding of the themes and methodologies studied;
demonstrate a detailed knowledge and understanding of key topics, the historical interpretation surrounding them and the relationship between local case-studies and the national perspective;
utilise the appropriate critical and/or technical vocabulary associated with the disciplines, periods and themes covered;
identify underlying historical processes, make cross-comparisons between countries and periods and explore historical problems;
assess the relationship between the visual arts and the cultural framework within which they were produced;
evaluate and analyse texts and images as historical evidence and utilise them to support and develop an argument;
develop, sustain and communicate historical argument orally and in writing;
reflect upon the nature and development of the historical disciplines and their contribution to national culture;
demonstrate the skills needed to conduct an independent research project and present it as a dissertation within a restricted timeframe.
Award and credit transfer
Successful completion of the course results in the award of the Postgraduate Certificate in Historical Studies.The certificate is awarded on a distinction, pass or fail basis, and a transcript will be provided of the grades awarded for each assessment element.
Assessment methods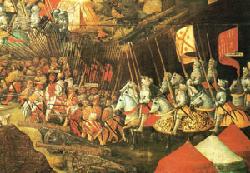 The Postgraduate Certificate in Historical Studies is assessed through coursework. This comprises: four essays of 2,500 words each, two source-based exercises of 1,500 words each and a dissertation of 8,000 words. Students will write one essay following each of the first four units and the dissertation following Unit 5. There will be a wide choice of assignment subjects for each unit and students will select a dissertation topic relating to their special subject with the advice of the course team. Students will be asked to write a non-assessed book review following the first pre-course online module and the source-based exercises will follow the second and third online modules.
Assignment titles, submission deadlines and reading lists will be supplied at the start of the course.
Tuition and study
A variety of teaching methods will be used in both the face-to-face and online elements of the course. In addition to lectures, PowerPoint slide presentations and tutor-led discussion, there will be opportunities for students to undertake course exercises in small groups and to give short presentations on prepared topics.
University lectures
Students are taught by the Department's own staff but are also entitled to attend, at no extra cost, the wide range of lectures and research seminars organised by the University of Oxford's History Faculty. Students are able to borrow books from both the Department's library and the History Faculty Library, and are also eligible for membership of the Bodleian Library.
IT skills
The course has a substantial IT element. Students are required to register on the course website and to receive and respond to course emails and access online course information, use an electronic library catalogue and online library account to find and borrow books, articles and other materials to write their assignments, complete online study modules, word process essays and other coursework and to submit their assignments online. Detailed guidance is provided but applicants need to have regular access to a computer and the internet and a good level of computer experience and skills, including the proficient use of Microsoft Word or a similar word-processing package, an email account and internet search engines such as Google or Firefox.
Accommodation
For students who do not live locally, it is possible to book bed and breakfast accommodation at Rewley House for the weekend units. The 2017 residential rate was £610 based on 8 nights, £915 based on 12 nights and £1,300 based on 17 nights. Please expect a small increase to these rates for 2018-19. If you book accommodation at Rewley House for additional periods of study in Oxford, the cost will be in addition to these residential fees.
Rewley House offers 3-star campus accommodation with 47 en-suite study bedrooms. All rooms are decorated to a high standard and are provided with linen, soap and towels together with tea and coffee-making facilities. Each room has a hairdryer, radio alarm clock, free view colour tv, telephone and free high speed internet access. A coin-operated laundry is also available.
Early booking is advised. If you enrol on the course at the residential rate, your accommodation during weekend units will be arranged by the Award Programme Administrator. For reservations outside of the weekend units, you'll need to contact the Residential Centre directly for availability and bookings on 01865 270362 or email res.ctr@conted.ox.ac.uk.
For more information about Rewley House accommodation, please visit our website at www.conted.ox.ac.uk/conference/accommodation.php.
Student support
Both academic and pastoral support will be provided by the course direction team and course tutors, including guidance on the development of effective study skills for students returning to study after a break. For advice on educational opportunities, credit transfer, special needs facilities and sources of funding, please contact the Registry on 01865 280355 or via email at student.support@conted.ox.ac.uk.
Teaching staff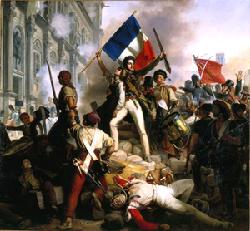 The course direction team consists of Drs Elizabeth Gemmill, Christine Jackson and Cathy Oakes.
The Course Director for 2018-2019 will be Dr Elizabeth Gemmill.
Dr Elizabeth Gemmill is an Associate Professor in Local History at OUDCE and a Fellow of Kellogg College. Her research interests are in the medieval English nobility and in the social and economic history of medieval Scotland. Her main publications are on the ecclesiastical patronage of the medieval English nobility and on medieval Scottish prices, trade, and guilds.
Dr Christine Jackson is an Associate Professor in History at OUDCE and a Fellow of Kellogg College. She teaches modern British history c.1500-1700 and her research interests lie chiefly in the social and economic history of the same period. Her publications focus upon urban history, the early modern cloth industry, charitable initiatives to relieve poverty, and the life and historical writings of Edward Herbert, Lord Herbert of Cherbury.
Dr Cathy Oakes is an Associate Professor in Art History, and Director of Studies in Art History at OUDCE, and a Fellow of Kellogg College. She teaches Medieval art history of North West Europe c.1100-c.1500 and her research is principally connected with art and devotion and the interface between visual and literary traditions of the period. Her publications focus on three areas – Medieval iconography, Romanesque art and architecture in England and France, and the historiography of Medieval art.
The course will be taught by the course direction team and other members of Oxford University Department for Continuing Education's teaching staff. Some special subjects may be offered by visiting lecturers. Those contributing to the course in 2017 - 2018 will include:
Dr Janet Dickinson, Senior Associate Tutor at OUDCE and tutor for the Open University
Dr Elizabeth Gemmill, Associate Professor in Local History, OUDCE and Fellow of Kellogg College
Dr Matthew Holford, Curator of the Medieval Manuscripts Online Catalogue project at the Bodleian Library, Oxford
Dr Christine Jackson, Associate Professor in History, OUDCE and Fellow of Kellogg College
Dr Yasmin Khan, Associate Professor in British History and a Fellow of Kellogg College
Dr Myfanwy Lloyd, freelance historian and part-time tutor at OUDCE
Dr Cathy Oakes, Associate Professor in Art History, and Director of Studies in Art History at OUDCE, and a Fellow of Kellogg College
Dr Matthew Potter, Associate Professor in Art and Design History at Northumbria University
Dr Michael Redley, Tutor in History and Politics at OUDCE and a member at Kellogg College.
Who might apply?
Please see the Graduate Admissions website at https://www.ox.ac.uk/admissions/graduate/courses/pgcert-historical-studies
The application deadlines are 12:00pm on 19 January 2018, 9 March 2018, and 11 May 2018. Late applications will be considered for the May deadline only if places remain - please contact the course administrator on ppaward@conted.ox.ac.uk. Early application is advised.
Non-EU students
For information on short term student visas, refer to www.ukcisa.org.uk/Information--Advice/Visas-and-Immigration/Short-term-student-visa#RL.
Fees and funding
The fee for the 2018-2019 Postgraduate Certificate in Historical Studies is £4,105 (EU students) or £8,115 (non-EU students). This amount includes a deposit of £200, which will be required on acceptance onto the course, with the remainder payable in instalments. The fee covers tuition, including the online units, and catering taken as part of the course. Students who choose to stay overnight at Rewley House during the weekend units will be charged an additional residential fee.
You should be prepared to buy some of the recommended books yourself and there may be some modest additional expenses in connection with field trips. This course is not college affiliated so students are not required to pay a college fee.
How to apply
The course team welcomes applications from candidates with an undergraduate degree in any subject discipline. This might include those who have studied history in the past and wish either to update and hone their historical skills and knowledge or to broaden their approach to the discipline. Candidates are likely to come from a variety of backgrounds and to want to study for personal interest as well as academic progression and career development. All candidates will be expected to demonstrate a lively and sustained interest in the discipline, the commitment to undertake a demanding academic course and the potential to develop the research and writing skills required at postgraduate level. Students who complete the course successfully will be eligible to apply to join Master's programmes within the Department, elsewhere in the University or at other institutions. It is important to note, however, that successful completion of the course does not confer automatic right of entry to any institution.
For entry requirements, selection criteria and how to apply please visit Graduate Admissions Website: https://www.ox.ac.uk/admissions/graduate/courses/pgcert-historical-studies
If you have any questions about the the application process, please contact the OUDCE Award Programme Administrator, (tel: 01865 220154 / 270369; email: ppaward@conted.ox.ac.uk
or if you have any technical queries about the application, please contact the Graduate Admissions Office, tel: 01865 270059; email: graduate.admissions@admin.ox.ac.uk