Postgraduate Certificate in Architectural History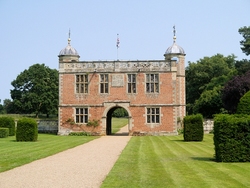 The Postgraduate Certificate in Architectural History covers English architectural history from the Anglo-Saxon period to the present day. It will be of interest to those seeking to develop their
• knowledge of the broad sweep of English architecture
• understanding of the evolution of the historic environment more widely
• practical skills of recording and analysing buildings.
What the course offers
The Architectural History course is part-time and consists of three taught units and a dissertation. The taught units are delivered in association with the MSc in Historic Conservation course at Oxford Brookes University. The first two units, Historical Studies, are taught at OUDCE, Rewley House, 1 Wellington Square, Oxford, and the third unit, Site Evaluation and Survey, is taught at Oxford Brookes in Headington. The dissertation is supervised within OUDCE.
Teaching takes place on Monday mornings, from 9.30am to 1pm, over three terms commencing in the autumn each year. Some sessions in Unit 3 will be held on Monday afternoons between 2pm and 5.30pm, and one continues on to a Tuesday.
The number of Certificate students is normally limited to 10 in each year. There may be up to a further 25 students in each class from Oxford Brookes University.
Although it offers a qualification in its own right, the course is designed to enable successful students to progress to the Oxford Brookes MSc in Historic Conservation with exemption from the three taught units, subject to the admission requirements of Oxford Brookes University.
Programme details

Units 1 and 2 are linked and taught in consecutive terms. Their aim is to enable students to acquire an understanding of the evolution of England's architecture, and of different approaches to the history of buildings.
Unit 1: Historical Studies 1
Settlement, Landscape and Medieval Buildings
Unit 1 concentrates on the medieval period. It provides an introduction to the evolution of the landscape and the major elements of architectural history in England up to the sixteenth century.
The aim of the unit is to enable a student to acquire a sound understanding of the basic development of medieval buildings and their context.

Teaching is by means of lectures and field trips. Students also need to ensure they have sufficient time for directed reading and private study. Tutorials are available by request.
Assessment: three essays each of 1,500 words.
Unit 2: Historical Studies 2
Post-Medieval Buildings

The unit will continue the themes introduced in Historical Studies 1 and will analyse the major architectural developments from the sixteenth century to the present century.
The unit will seek to build on the achievements of Historical Studies 1 to enable students to acquire a sound understanding of the development of English architectural history and its broader context down to the present century in a manner which is relevant to historic conservation.
Teaching is by means of lectures. Students also need to ensure they have sufficient time for directed reading and private study. Tutorials are available by request.
Assessment: two essays each of 2,000 words.
Unit 3: Site evaluation and survey: Local Historic Building Survey
Held at Oxford Brookes University, Headington.

This is a skill-based unit designed to develop expertise in understanding the special architectural and historical characteristics of a particular site, building (or group of buildings) and to develop techniques for its representation through research, measurement, and drawn/photographic recording.

This unit will develop the skills necessary to plan, prepare and execute a programme for the recording of structures and sites, and will create an awareness of the main sources of archive material for investigations into historic buildings, sites and monuments. It provides an introduction to the making of a competent analytical record of a site through text, photographic and measured surveys, and drawn representation.

Teaching is by means of lectures, field trips and practical sessions, which need to be supplemented by private study and individual fieldwork.
Assessment: portfolio record of a selected building to be submitted by mid-May 2017.
Unit 4: Individual dissertation
To provide an opportunity for an extended exploration of a single topic based on primary and secondary research to demonstrate the skills and knowledge gained in the other elements of the course.
An 8,000-word dissertation on a subject relevant to architectural history, chosen in consultation with the course tutor and due for submission by the end of August 2017. Dissertations are supervised within OUDCE.
Dissertation topics are chosen during Hilary Term, and all students make a short initial presentation of their subject in the last session of that term. There may be another class seminar in June, by agreement with the students. Individual supervisions are given at mutually convenient times from May to the end of July. Dissertations are submitted by the end of August.
Course structure
Historical Studies 1:
Settlement, Landscape and Medieval Buildings
Michaelmas Term 2016
OUDCE, Rewley House, 1 Wellington Square, Oxford from 9:30am-1:00pm.
Week 1 - 26 Sept, Introduction
Week 2 - 3 Oct, Historic Landscapes
Week 3 - 10 Oct, Traditional Building Materials
Week 4 - 17 Oct, Ecclesiastical
Week 5 - 24 Oct, Reading Week
Week 6 - 31 Oct, Castles and Great Houses
Week 7 - 7 Nov, Rural Vernacular
Week 8 - 14 Nov, Site Visit to Dorchester
Week 9 - 21 Nov, Urban Buildings
Week 10 - 28 Nov, Timber Framing
Historical Studies2:
Post-Medieval Buildings
Hilary Term 2017
OUDCE, Rewley House, 1 Wellington Square, Oxford from 9:30am-1:00pm.
Week 1 - 9 Jan, Introduction
Week 2 - 16 Jan, Tudor and Jacobean
Week 3 - 23 Jan, Seventeenth Century
Week 4 - 30 Jan, Classical
Week 5 - 6 Feb, Gothic Revival
Week 6 - 13 Feb, Twentieth Century
Week 7 - 20 Feb, Rural Vernacular Buildings
Week 8 - 27 Feb, Urban Buildings
Week 9 - 6 Mar, Industrial and Agricultural Buildings
Week 10 - 13 Mar, Seminar on dissertations
Site Evaluation and Survey
Historic Building Study
This unit is taught on either side of Christmas, in December and January, and around Easter, in March, April, and early May. The detailed timetable for this Unit will be circulated during Michaelmas Term. Class-based lectures are held at Oxford Brookes University, Gipsy Lane, Headington, Oxford. The syllabus will cover drawing and survey techniques, documentary research, photographic recording and practical building analysis.
Programme outcome
By the end of the course students should have achieved:
• a broad understanding of English architectural history
• an awareness of the critical literature relating to the subject
• the ability to make a record of a building
• the ability to conduct independent research.
Assessment methods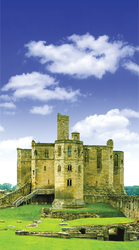 Assessment will be by coursework. The three units and the dissertation will each count for 25% of the final mark. To be successfully awarded the Certificate, you will need to attend 80% of the taught classes and achieve an overall mark of 50%. Full regulations and examination conventions can be obtained from the Registry, OUDCE, Rewley House, 1 Wellington Square, Oxford OX1 2JA.
English Language Ability
A high standard of English, both written and spoken, is required in order to undertake this course. Students whose first language is not English should be aware that proof of their English language ability is required and must consist of one of the Higher Level English Language qualifications, as follows:

• IELTS: 7.5 overall score; minimum 7.0 per component.
• TOEFL: 630 overal score; minimum test of written English score of 5.0. (www.toefl.org the TOEFL code for the University of Oxford is 0490)
• TOEFL (Computer-based): 267 overall score; minimum essay writing score of 5.0.
• TOEFL (Internet based): 109 overall score.
• Cambridge Certificate of Proficiency in English (CPE): Overall score of B.
The University requires online applications. Paper applications are only acceptable where there is no option to make an online application to the course or in other exceptional cases where it is not possible for you to apply online.
Fees and Additional Expenses
The fee for the course is £3,085 (EU students), £7,650 (non-EU students). A deposit of £200 is required on acceptance of a place on the course and the remaining sum is payable in instalments. Any additional expenditure will be towards books and study materials purchased at students'discretion.
Course Director
Dr Paul Barnwell , Director of Studies in the Historic Environment
Historical Studies and the dissertation are taught by Paul Barnwell, who formerly worked for English Heritage. Primarily a medievalist, he has researched, and managed research, on a wide range of building types and historic landscapes from medieval churches to the monuments of the Cold War, and has published widely on historical and architectural subjects. He is a former President of the Vernacular Architecture Group, the national society for those interested in traditional buildings.

Staff from Oxford Brookes University School of the Built Environment and from English Heritage.
Who should apply
As this is a postgraduate course, you are normally expected to have a good first degree, although in exceptional cases candidates may be admitted on the basis of relevant professional experience. In addition, all candidates will be expected to have a sound background knowledge of English social, economic and political history.
Students come from a variety of backgrounds and circumstances, including those who
• wish to learn more about architectural history for its own sake;
• are seeking to start a career in a conservation related profession;
• are already engaged in a conservation career and wish to expand or update their knowledge;
• may ultimately wish to pursue further academic study in architectural history, conservation studies or a related field.
Apply for this course
For information about entry requirements and how to apply please visit http://www.ox.ac.uk/admissions/graduate/courses/pgcert-architectural-history.
Application Deadlines
Applications deadlines are 12:00pm on 22 January 2016, 11 March 2016 and 8 July 2016. Please be aware we shall consider applications received in January with the applications received in March. Late applications will be accepted, if places remain.

If you have any questions about the progress of your application, please contact the Graduate Admissions Office (tel: 01865 270059; email: graduate.admissions@admin.ox.ac.uk ); or the Course Administrator, (tel: +44 (0)1865 280154; email: ppaward@conted.ox.ac.uk).

Non-EU students This course is not suitable for non-EU students who do not already live in the UK before the course begins. For information, refer to www.ukvisas.gov.uk.
Terms and conditions
For applicants and students on this course
Sources of funding
Information on bursaries, scholarships and loans