Undergraduate Certificate in Archaeology

If you are fascinated by archaeology and want to learn more and acquire practical fieldwork skills, then taking the Certificate in Archaeology is an excellent way to begin.
The Certificate is an introductory, part-time undergraduate course designed for adult students with little or no previous experience of academic or practical archaeology. The Tuesday evening classes and Saturday field trips, fieldwork and workshops are taken by University teaching staff and professional archaeologists.
Who is it for?
Enthusiasm, commitment and a high degree of motivation are important if you are to enjoy and complete the course. No formal academic qualifications are required for entry. Potential students will be invited by the Course Director to come and to discuss the appropriateness of the course for their needs, following submission of the application form. Offers of places will be based on evidence of motivation, an awareness of the time commitment and the suitability of the level of study.
This two-year part-time course aims to demonstrate the development of archaeology as a subject and will introduce how archaeologists work today. People and societies from the past will be explored using evidence from Britain and other parts of Europe.
In the first-year module the ideas and discoveries of early archaeologists will be examined, followed by a consideration of recent research and the current methods and techniques used to recover, analyse and interpret archaeological evidence. The second-year module aims to expand your understanding of archaeological theory and practice through the study of themes from a wider European context.
Course structure
This is a two-year course beginning in October 2017. Each year has three terms, each of those with Tuesday evening classes and Saturday field trips, fieldwork and workshops. At the end of the first year there is a one-week programme of practical fieldwork.
Year 1
Year 1 covers the development of the discipline of archaeology as well as the intellectual basis of archaeolgical theory and practice. Classroom sessions provide the foundation for practical workshops studying archaeological evidence and fieldwork elements teaching essential survey and excavation skills. Weekday evening sessions are based at Rewley House, 1 Wellington Square, Oxford on Tuesdays 7.00 - 9.00pm; Saturday sessions are from 10.30am - 3.00pm unless otherwise stated and are held at Rewley House, the Ashmolean Museum and various fieldwork sites close to Oxford.
Provisional teaching programme
Term 1 (2017)
3 October What is archaeology? Current organisation and purpose of the modern discipline
17 October The birth of the discipline: Key archaeologists
21 October Field visit to White Horse Hill (afternoon only)
31 October Archaeological evidence
14 November Archaeological theory
18 Nov (Sat) Tutorials day at Rewley house, 10am-3pm
28 Nov Key site: Troy
12 Dec Visit to Oxford Archaeology, 4.00-5.00pm
The work of Oxford Archaeology, 7.00-8.00pm (Rewley House)
Term 2 (2018)
16 January Finding sites from the air
30 Jan The devlopment of urban archaeology
13 Feb Landscape archaeology in the field
17 Feb (Sat) Workshop: Artefacts
27 Feb Artefacts in archaeology
13 Mar Key sites: Palmyra and Petra
17 Mar (Sat) Museum Visit
Term 3 (2018)
24 April Survey in archaeology: topography and geophysics
5 May (Sat) Workshop/fieldwork
8 May Excavation in practice
19 May (Sat) Fieldwork
22 May Relative dating and stratigraphy in archaeology
2 June (Sat) Fieldwork
5 June Key site: Oxford
17 June (Sat) Field trip

There is a one-week training excavation in July 2018 at Dorchester-on-Thames, Oxfordshire.
Further information about the Dorchester-on-Thames excavation
Year 2
Year 2 covers key themes and turning points introduced in Year 1 in more detail: for example science in archaeology and excavation report writing. Practical workshops studying archaeological evidence and fieldwork elements continue building on the foundations laid in Year 1. Students from both years join together for the practical sessions. Weekday evening sessions are based at Rewley House, 1 Wellington Square, Oxford on Tuesday 7.00-9.00pm; Saturday sessions are from 10.30am - 3.00pm unless otherwise stated and are held at Rewley House, the Ashmolean Museum and various fieldwork sites close to Oxford.
Provisional teaching programme
Term 1 (2018)
Introduction to prehistoric periods: farming in prehistory
Saturday field trip to Avebury
Landscapes of prehistoric monumentality
Saturday workshop at the Ashmolean Museum: metalwork and hoards
Dating in prehistory
Saturday tutorials day at Rewley House
Theory in prehistory
Saturday visit Oxford Museum store, Standlake
Key site: Çatalhöyük
Term 2 (2019)
Rural and urban Roman landscapes
Animal, bird and fish bone in archaeology: Roman economy and society
Saturday workshop and Rewley House: human bone in archaeology
Roman material culture
Saturday field trip Chedworth Villa
Mapping evidence (case studies): preparation for extended projects
Saturday fieldwork near Oxford: building survey
Saturday visit: The British Museum
Key sites: Pompeii and Herculaneum
Term 3 (2019)
Post-Roman and Medieval agricultural and religious landscape
Saturday fieldwork near Oxford: geophysical survey
Environmental archaeology: medieval sites
Saturday workshop at Rewley House: identifying ecofacts
Post excavation and report writing
Saturday fieldwork near Oxford: test pit excavationl
Saturday field trip: Godstow Abbey, Port Meadow and University Parks
Student presentations of extended assignments
Course aims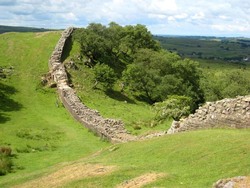 This two-year part time course will outline the development of archaeology as a discipline and introduce how today's archaeologists find out about past people and their societies. The practice and theory of archaeology will be explored using evidence from Britain and other parts of Europe.
The first year considers the development of the modern discipline and covers the fundamentals of archaeological theory and practice. Workshops will investigate artefacts and environmental evidence; fieldwork sessions will introduce essential practical skills in survey and excavation and field trips will investigate sites and landscapes. The second year studies key themes and turning points in archaeology from prehistory to the medieval period, and deals with certain practical and scientific topics in more detail. Saturday field trips, fieldwork and workshops are woven through both years, while each year focuses broadly on Prehistory in the first term, later Prehistory and the Roman period in the second term, and post-Roman and Medieval archaeology in the third term.
Following the successful completion of the two-year course it is anticipated you will have achieved the following:
An awareness of current archaeology practice and theory
A recognition of the range of archaeological evidence, its potential and limits, and the methods of recovering, recording and analysing the evidence
An ability to ask your own questions of archaeological evidence and present arguments on archaeological topics
A broad understanding of the scientific and theoretical aspects of archaeology
A range of fundamental practical skills in survey and excavation
An appreciation of the chronological and cultural framework of the periods studies
Certification
The syllabus and teaching of the course are aimed at first-year undergraduate level and students are eligible for the award of 60 transferable credit (CATS) points at FHEQ Level 4 on successful completeion of a one-year module. An Undergraduate Certificate in Archaeology (120 CATS points) will be awarded to each student on completion of the two modules of the course within a three-year period. Credit points may be transferred to the Open University, moduler universites such as Oxford Brookes University, and other institutions of Higher Education. For further information about transfer of credit, contact the Registry on 01865 280355 or registry@conted.ox.ac.uk
IT requirements
This course uses the Department's online assignment submission system. In order to prepare and submit your course assignments you will need access to the Internet and a computer meeting our recommended minimum computer specification. Students of this course may use the student computing facilities provided in Departmental buildings.
Student support
Academic advice and support will be provided by the Course Director Dr David Griffiths and by the tutors. In addition, the Department runs a programme of general and academic study skills workshops designed to enable you to develop and improve the skills needed for effective study. These courses are available to Certificate students at a reduced fee. For full details of the programme please contact 01865 280892. For advice on educational opportunities, credit transfer, special needs facilities and sources of funding, please contact the Registry on 01865 280355 or email registry@conted.ox.ac.uk
Contact information
Course Director, Dr David Griffiths
david.griffiths@conted.ox.ac.uk 01865 280764
Applications and admissions
ppaward@conted.ox.ac.uk 01865 280154 / 270369
Teaching outcomes
The teaching is based on themes with linked teaching sessions and seminars, including the use of case-studies, practical sessions and field visits. Teaching sessions include the use of visual material and handouts for information, and as the basis for informal discussion and directed interactive student learning in the class.
Teaching staff
Course Director, Dr David Griffiths, OUDCE, with a range of tutors to teach specific topics.
Course requirements
Study
You are expected to undertake the necessary background reading and research for the coursework using the facilities of the Continuing Education Library at Rewley House and other libraries. It is estimated that time spent in reading, preparing coursework, visiting museums, libraries and sites will average 12 hours each week in term-time in addition to the teaching sessions.
Attendance
A minimum of 80% of the teaching sessions (including classroom and practical sessions)
A minimum of 2 tutorials
A one-week practical fieldwork programme or equivalent at the end of the first year
A two-hour examination in the first year
Assessment
5 assignments per year of up to 2,000 words in length (the first assignment in Year 1 is formative and does not count towards the final assessment)
A practical fieldwork journal at the end of the first yea rof up to 2,000 words
A two-hour written examination in the first year
An extended assignment of up to 5,000 words in the second year
Assignments count for 60% of the final assessment, the examination and the extended project each count for 20%. It is not essential to pass in the continuous assessment element and the examination separately in order to pass the module overall.
Progress review
A review of each student's performance is carried out at the end of the first year: candidates may not be permitted to continue if their performance is not deemed satisfactory.
Time limit for course completion
An Undergraduate Certificate in Archaeology will awarded to each student who successfully completes Year 1 and Year 2 of the course within three years. Full regulations and conventions will be included in the Student Handbook which is given to students at the beginning of the academic year and are also available from the Registry on request (email:registry@conted.ox.ac.uk).
Apply for this course
Please use the apply button to obtain the application and reference form. If you experience any difficulty doing this, then please phone us on 01865 270369 / 280154 to receive these forms by post. You can also email:ppaward@conted.ox.ac.uk
Together with the application form, you should submit a reference and a short statement (approximately 300 words) explaining why you wish to enrol on the course.
If possible, your referee should be a person who can comment on your academic ability and background, but where this is not appropriate, you should name a referee who can vouch for your motivation, commitment and potential. A reference from a family member is not acceptable.
Please read carefully the instructions on the reference form. When you have received your reference, return the unopened envelope with your application form and your statement to:

Award Programme Administrator
OUDCE, Rewley House
1 Wellington Square
Oxford OX1 2JA
There are three application deadlines for this course: 19 January 2017, 9 March 2017 and 11 May 2017. Applicants who submit a complete application by 19 January 2016 will be guaranteed an interview. Later applications will be considered if places remain. Please check our website for details of availability. The final decision on admission to the course rests with OUDCE.
Non-EU students
This course is not suitable for non-EU students who do not already live in the UK before the course begins. For information, refer to www.ukvisas.gov.uk.
Fees
The fee for the first year of the course (2016-2017) is £2,305 (EU students) or £4,335 (non-EU students). There may be a small fee increase in 2018-2019, for the second year of the course. A non-refundable deposit of £200 is required when you accept an offer of a place and the remaining fee is payable in instalments. The fee includes tuition for the practical fieldwork.
Expenses
Students are not required to purchase books, but there may be a few recommended key texts that you may like to buy. Transport for field trips and the practical fieldwork is normally arranged on a car sharing basis by the students themselves. The students would pay for costs of any additional hire of transport. Entry fees to museums or sites are paid individually by the students.
English language requirements
English is the language of instruction for all courses offered at Oxford. If your first language is not English, or if your first language is English but you are not a national of the UK, Ireland or a majority English-speaking country recognised by the UK Visas and Immigration (UKVI), you must supply suitable evidence that you have reached the required level.
The University only acecpts certain standardised test results (see list below). Your test must have been taken no more than two years before the start date of your course. The score requirements in each test are as follows:
• IELTS: overall score of 7.0 (with at least 7.0 in each of the four
components) or
• TOEFL (paper based): overall score of 600, with a Test of Written
English score of 5.5 or
• TOEFL (internet-based): overall score of 110 with component scores of
at least: Listening 22, Reading 24, Speaking 25, and Writing 24, or
• Cambridge Certificate of Advanced English (CAE): grade A or
• Cambridge Certificate for Proficiency in English (CPE): grade B or
• English Language GCSE, IGCSE or O-level: grade B (for IGCSE, please see * below) or
• International Baccalaureate Standard Level (SL): score of 5 in English or
• European Baccalaureate: score of 70% in English.
* We do not accept IGCSE in either First Language English or English as a Second Language as proof of English proficiency.
Exemptions from this requirement will be considered for applicants who have:
• studied the International Baccalaureate programme, if it is taught in English
• studied the Singapore Integrated Programe (SIPCAL)
• been educated full-time in the medium of the English language throughout the two most recent years before the application deadline, and who remain in full-time education conducted in the English language until the end of the school year in their home country.

Student spotlight: Nick Swift
Starting with the Undergraduate Certificate in Archaeology, Nick went on to complete one Archaeology course after another