MSt in Mindfulness-Based Cognitive Therapy

Course details
This course is not accepting applications this cycle, but is expected to reopen to applications in the next admission cycle for autumn 2022 entry. The information on this page has been retained to provide an indication of the course content in previous years.
This two-year part-time course offers experienced clinicians and practitioners from a range of professional backgrounds a unique opportunity to develop in-depth specialist knowledge and skills in Mindfulness-Based Cognitive Therapy (MBCT). Our aim is to foster a community of practitioners with the expertise to deliver high quality MBCT, and to contribute to the development and dissemination of this innovative approach to mental and physical healthcare.
The course is offered by the Oxford Mindfulness Centre at the Oxford University Department of Psychiatry, in collaboration with the University of Oxford Department for Continuing Education. Successful completion of the course leads to an award of a Master of Studies by the University of Oxford.
Oxford has been internationally recognised as a centre of excellence in cognitive therapy (CT) research, treatment development and dissemination for nearly 20 years. It has an unusually rich concentration of acknowledged experts in CT and a first class reputation for providing high quality training courses and clinical supervision. A growing team of Oxford clinicians and researchers now specialise in MBCT, and have successfully developed and delivered a range of MBCT training events, including workshops, masterclasses, residential training retreats, a foundational training course, and a Master of Studies degree course. The Masters programme was initiated by Professor Mark Williams, one of the founders of MBCT, and the team includes Professor Willem Kuyken, a leading figure in the development of MBCT and the current Director of the Oxford Mindfulness Centre.
The Rationale for the Course
MBCT was developed by John Teasdale, Mark Williams and Zindel Segal as a manualised, class-based skills training programme for people with recurrent depression. It integrates elements of cognitive therapy with intensive practice of mindfulness meditation, with the aim of helping people to relate differently to pain and distress. Randomised clinical trials support its efficacy in preventing relapse in people who have experienced repeated episodes of depression, and MBCT is recommended in the guidelines of the National Institute of Clinical Excellence (NICE) as a cost-effective treatment of choice for this increasingly common problem.
Because its central principles are transdiagnostic, MBCT holds promise as a helpful intervention in a wide range of settings and with a broad range of problem areas, both physical and emotional. Preliminary research suggests that mindfulness-based approaches can be helpful to patients with problems as diverse as chronic pain, psoriasis, cancer, health anxiety, chronic fatigue syndrome, stress, generalised anxiety disorder, psychosis and bipolar disorder where there is a history of suicidal thoughts or behaviour.
MBCT has attracted a great deal of interest within the mental health and behavioural medicine communities. However opportunities to extend preliminary learning and to acquire the knowledge and skills necessary for becoming an effective teacher are more limited. This means that practitioners wishing to use the approach with their clients may have some difficulty in accessing appropriate training and supervision. The Oxford course is designed to address this need. It offers an opportunity for in-depth learning, and aims to create a body of clinicians with the knowledge and skills they require in order to teach, develop and disseminate MBCT effectively.
Programme details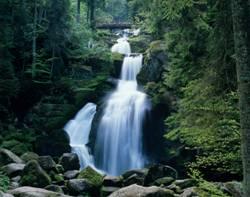 The course is taught, part-time, over two years, and is organised in nine three or four-day teaching blocks (held in Oxford) and three residential training retreats (four days and seven days in Year I and seven days in Year II). In addition to the taught component, students will need to set aside 6-7 hours per week for private study, personal practice the meditations which are central to the MBCT programme, and completion of written assignments. Participants on courses with similar demands confirm that this time is crucial to completing the course successfully.
On successful completion of the taught components of the course and associated assignments, the award of the Master's degree is made by the University of Oxford, under the aegis of its Continuing Education Board.
Course Content
The course addresses the theoretical basis of MBCT, including relevant aspects of cognitive and clinical psychology, as well as aspects of Buddhist psychology and philosophy on which MBCT draws. It also provides opportunities for students to develop the practical skills they need in order to translate knowledge and understanding into competent MBCT practice, that is, students are expected to develop for themselves the understanding and skills they will be teaching to their course participants. (This is analogous to the requirement for experience of personal therapy in the education of psychodynamic psychotherapists).
The course covers four main topic areas:
Theory, including: relevant cognitive science (e.g. attention, memory, judgement, metacognition, executive function); clinical theory (e.g. cognitive theories of the development and maintenance of emotional disorder and the principles underlying MBCT); relevant aspects of Buddhist psychology and philosophy and their contribution to MBCT
Research related to the ongoing development of MBCT, and investigating the areas of theory outlined above
Clinical applications in a range of problem areas, for example, depression, pain, psychosis and working with young people
Practice including the development of personal experience of mindfulness meditation, the capacity to relate this experience to theory and research, and the skills needed to instruct participants/clients in MBCT, drawing on relevant theory, research and clinical literature
Entry requirements
Please see the Graduate Admissions website for details.
Course Aims
The aims of the course are:
To provide qualified clinicians with an understanding of theory and research and with practical experience, so that they can apply MBCT competently and effectively in clinical and other appropriate healthcare and educational settings
To cultivate a body of practitioners trained to disseminate the approach, and educated to contribute creatively to further developments in the field.
Course Objectives
The Master of Studies seeks to enable participants to:
Develop in-depth knowledge, understanding and critical appreciation of theory, empirical research and clinical literature relating to MBCT, appreciating how theory-building, research and clinical observation reciprocally inform one another
Contribute creatively to theoretical understanding of the psychological processes underlying MBCT and to its application with clinical populations
Develop and deepen their own personal mindfulness meditation practice and the capacity to reflect on practice in the light of theory, research and clinical knowledge
Develop the knowledge and skills necessary to design and deliver a programme of MBCT competently with a particular client group, including producing appropriate instructional materials, evaluating the impact of the programme, and reflecting critically on its design and outcome in relation to theory, research and clinical literature
Assessment methods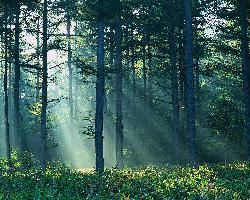 Assessment has been designed as much to provide opportunities to consolidate and extend learning as to evaluate knowledge and skill. Assignments are evaluated by internal assessors and examiners.
Essays
In Year I, appreciation of theory, research and clinical literature are assessed through two 4,000 word essays.
Reflective Analysis
Also in Year I, the development of students' mindfulness meditation practice and their reflective capacity are assessed through a written reflective analysis, relating personal experience to theory, research and clinical principle.
Dissertation
In Year II, students are required to complete a 10,000 word dissertation on a topic chosen by themselves and approved by the Course Director and Course Committee. The dissertation should demonstrate an in-depth knowledge of theory, research and clinical principle in an area they find of particular interest, and relating these to the practice to MBCT. Course tutors will provide supervision and guidance in dissertation development, both one-to-one and in small group seminars.
MBCT Project
Also in Year II, the capacity to apply theoretical and research knowledge and clinical principle in practice is assessed through a written project of 4,000 words, describing the design, delivery and evaluation of a course of MBCT classes in an appropriate clinical setting, and in a problem area with which they are familiar. This includes producing appropriate written handouts, etc.
Adherence to Protocol and Clinical Competence
Adherence to the MBCT protocol and competence in delivering MBCT to participants are assessed by evaluating recordings of actual classes.
IT requirements
This course uses the Department's online assignment submission system. In order to prepare and submit your course assignments you will need access to the Internet and a computer meeting our recommended minimum computer specification. Students of this course may use the student computing facilities provided in Departmental buildings.
Teaching methods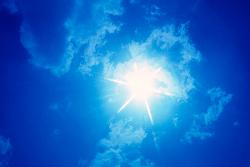 Teaching is mostly highly interactive and experiential. Each teaching block covers a range of topics drawn from the four main areas outlined above, weaving together personal practice, theory/research and clinical applications. We envisage the following format for blocks in each year.
Year I
The course will take full advantage of local expertise in MBCT, as well as inviting contributions from outside researchers and clinicians with experience at the cutting edge of MBCT development. All those who have leading roles in the design and organisation of the course, and in supervision and training, have experience in the development and practice of MBCT and in related training and research.
The first year of the course is designed to develop student's knowledge of theory and research, and to use this as a foundation for the development of their own mindfulness meditation practice. Teaching in MBCT will commence towards the end of the first year. During each block, we will cover:
Developing a personal mindfulness meditation practice via direct experience of the 8-week MBCT programme. This includes opportunities for reflection, and a requirement for regular meditation practice between teaching blocks
Buddhist roots of MBCT; mindfulness meditation in practice
Cognitive and clinical science
Beginning to teach MBCT
Residential training retreats:
The 4-day retreat in January focuses on the practice of mindfulness meditation and considers its relevance to MBCT.
The 7-day training retreat offers an intensive opportunity to deepen personal practice and to practise teaching elements of MBCT with immediate feedback from other participants and from instructors.
Year II
The second year covers the theory and practice of applying MBCT with different client groups, and equips students with the knowledge and skills they need to become competent MBCT instructors. The themes are:
Learning to be an MBCT instructor
Clinical applications: Theory and practice
Buddhist Foundation for Application of Mindfulness
Residential training retreat:
This 7-day retreat focuses on intensive practice of mindfulness meditation.
Teaching sessions and training retreats will be led by practitioners experienced in mindfulness-based approaches, mostly from Oxford.
Students should also be prepared to design and deliver a course of MBCT to an appropriate client group in their own place of work, with supervision from course tutors.
Fees
Please visit the Mindfulness-based Cognitive Therapy page on the University of Oxford Graduate Admissions website for details of course fees and costs.
Apply for this course
Applications for this course should be made online via the University of Oxford Graduate Admissions website. Please see the Application Guide for more information.
Help us to help you. Apply early - if you submit your application early, the Graduate Admissions team will be able to let you know if any items are missing. Applications must have been fully completed by the relevant application deadline in order to be considered, so please ensure that you have gathered your supporting materials in advance and have given your referees plenty of time to prepare their references before the deadline.