Undergraduate Certificate in the History of Art

This two-year, part-time course in the History of Art is equivalent to the first year of an undergraduate degree. It offers a broad framework and acts as an introductory course for students who wish to develop their knowledge of the subject by structured study. It is suitable for students who are interested in the arts but who have no formal qualification or previous study of the subject.
In the first year, you will gain an understanding of techniques, ways of looking at the visual arts, and the necessary terms that will underpin all further study. Tutors will lead visits to museums and art galleries and, wherever possible, visits will be made to current exhibitions. Oxford itself is very rich in its museums and every opportunity will be taken to introduce these to you.
In the second year, you will be exploring various historical periods in greater depth. Again, visits to museums and galleries will be arranged as appropriate.
Open Evening for 2018 entry
The open evening for the Certificate will take place on Tuesday 12th December 2017. Please RSVP to the Course Administrator, by emailing alice.nuttall@conted.ox.ac.uk.
History of Art online open day
We held an online open day event for both the Certificate and Diploma programmes which is available for you to view. This hour-long presentation is a great opportunity to see the course directors, who discuss both programmes and answer questions.
Who is it for?
Enthusiasm, commitment and a high degree of motivation are important if you are to enjoy and complete this course. You do not need any formal qualification or previous study of the History of Art to enter the course. All applicants will be judged by identical criteria - an evidence of interest in the subject, the necessary language skills, a determination to succeed and sufficient time available to devote to the course.
Evidence of prior study in this field is not a requirement of this course, though applicants must be able to demonstrate their proficiency in reading, writing, speaking and understanding the English language. Students for whom English is a second language must obtain a certificate in English proficiency recognised by the University.
Student support
You will need to spend about 8 to 10 hours in home study per week in term time. Guidance will be given about reading and detailed book lists will accompany each module. The six study visits are an integral part of the course and will be compulsory. Every effort will be made to arrange these at convenient times.
If you are returning to learning after a period of time the Department has a number of Study Skills workshops to help you with study techniques or to write essays. History of Art tutors will give advice on subject-based study skills all the way through the course. You can obtain information about the Department's Study Skills programme by contacting 01865 280728.
IT requirements
This course uses the Department's online assignment submission system. In order to prepare and submit your course assignments, you will need access to the Internet and a computer meeting our recommended minimum computer specification. Students of this course may use the student computing facilities provided in Departmental buildings.
Provisional programme
Year 1
Wednesday mornings from 10.00am - 12.00noon at Ewert House
Welcome/ Induction session: 26 September 2018
Unit 1. Michaelmas term 2018
3 October 2018 - 5 December 2018
Learning to look at the visual arts.
A study of colour, subject matter, space, tone, form, composition, etc.
The materials and techniques of painting.
Unit 2. Hilary term 2019
16 January 2019 - 20 March 2019
An introduction to museum studies
An introduction to critical theory and the use of primary texts.
Unit 3. Trinity term 2019
17 April 2019 - 19 June 2019
Looking at architecture and sculpture.
Year 2
Wednesday mornings from 10.00am - 12.00noon at Ewert House
Unit 1. Michaelmas term 2019
2 October 2019 - 4 December 2019 (dates confirmed at the end of Year 1)
Medieval art & the significance of context.
Unit 2. Hilary term 2020
15 January 2020 - 18 March 2020 (dates confirmed at the end of Year 1)
Unit 3. Trinity term 2020
15 April - 17 June 2020 (dates confirmed at the end of Year 1)
Towards the 20th century.
Assessment
For Year 1, you must complete three assignments of 1,500 words, one assignment of 2,000 words and three class tests (one per term).
For Year 2, you must complete three assignments of 2,000 words and three class tests (one per term).
For the second year, you must complete three assignments of 2,000 words and three class tests (one per term).
There will be an additional project submission per year, enabling you to cover ideas and subjects not covered in coursework assignments. The Year 1 project will be 3,000 words in length; the Year 2 project will be 5,000 words.
There is no formal examination at the end of the Certificate course. There is, however, an attendance requirement of at least 75% of the total class hours, and study visits are compulsory.
Aims and learning outcomes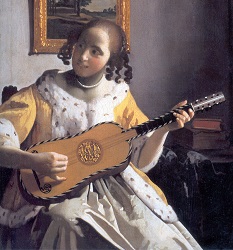 The aim of the course is to introduce you to the study of the History of Art as a discipline and also to provide an overview of the development of the History of Western Art from the classical period to the 20th century. By the end of the course it is anticipated that students will:
Be able to look at painting, sculpture and architecture in a critical and analytical way.
Able to understand how various works of art were made.
Studied a selection of texts – both primary and secondary source material.
Encouraged to visit galleries, museums, exhibitions and the research resources and collections of works of art in Oxford.
Prepared for further study such as the Department's Undergraduate Diploma in the History of Art (FHEQ Level 5).
Teaching staff
A panel of tutors will teach the weekly sessions; the panel includes, among others:
Dr Janina Ramirez (Course Director)
Mrs Mary Acton, BA Hons (Courtauld), FE Diploma
Dr Meg Boulton
Mrs Caroline Cannon-Brookes, BA
Mr Patrick Doorly, MA, PGCE, FRSA
Mr Oliver Gosling, MA, RCA
Mr Hubert Pragnell, MA
All tutors are very experienced, not only in their subject but in teaching adult students and are aware of their learning needs. The sessions will be lively, structured and informative with plenty of time for discussion. Each class will be illustrated with slides and, occasionally, with video material.
Contact Information
Course Director
Tutor in History of Art, OUDCE
If you would like an informal discussion on academic matters before making your application you may contact Dr Janina Ramirez - janina.ramirez@conted.ox.ac.uk
Course administration
Award Programme Office 01865 280154 / 270369
For queries on applications and admissions ppaward@conted.ox.ac.uk
How to apply
Use the apply link on this page to download the application form. You should complete this and submit it, together with (i) a reference and (ii) additional materials: a statement of 300 words outlining your previous experience of the subject (if any) and your reasons for wishing to enrol on the course. No need to send in written work.
If possible, your referee should be a person who can comment on your academic ability and background, but where this is not appropriate, you should name a referee who can vouch for your motivation, commitment and potential. A reference from a family member is not acceptable.
Please read carefully the instructions on the reference form. When you have received your reference, return the sealed envelope with your application form and additional material, by Thursday 8 March 2018 or Thursday 10 May 2018:
Award Programme Administrator
OUDCE, Rewley House
1 Wellington Square
Oxford OX1 2JA
Please do not leave it too late to contact us. Late applications may be considered by the Course Director if places are still available on the course. Short-listed applicants will be invited for interview. The final decision on entry to the course rests with OUDCE.
Non-EU students
This course is not suitable for non-EU students who do not already live in the UK before the course begins. For information, refer to www.ukvisas.gov.uk.
Fees and expenses
The fee for 2017-2018 is £2,380 (EU students) or £4,470 (non-EU students), which includes tuition and tutorials. A non-refundable deposit of £200 is required when you accept an offer of a place and the remaining fee may be paid in instalments. There will be a small fee increase for the second year of the course, 2019-2020.
The course fee does not cover entry fees to museums, art galleries or exhibitions. Usually, group rates are available and every attempt will be made to keep costs as low as possible by car sharing or by group coach travel. Some books will be recommended for you to purchase but recommendations will be made with costs in mind.
English language requirements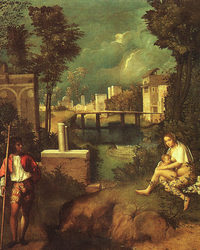 All teaching at Oxford University is carried out in English (with the exception of some language-specific teaching) and tutors must be convinced that you have sufficient fluency in written and spoken English to cope with your course from the start. Therefore, all non-native English-speaking applicants must satisfy one of the following requirements:
IELTS: overall score of 7.0 (with at least 7.0 in each of the four components) or
TOEFL (paper based): overall score of 600, with a Test of Written English score of 5.5 or
TOEFL (internet-based): overall score of 110 with component scores of at least: Listening 22, Reading 24, Speaking 25, and Writing 24, or
Cambridge English: Advanced, also known as the Certificate of Advanced English (CAE): grade A if taken before January 2015, or a score of at least 185, or
Cambridge English: Proficiency, also known as the Certificate of Proficiency in English (CPE): grade B if taken before January 2015, or a score of at least 185, oror
English Language GCSE, grade B or grade 6 (for IGCSE, please see * below), or
English Language O-level: grade B, or
International Baccalaureate Standard level (SL): score of 5 in English (as Language A or B) or
European Baccalaureate: score of 70% in English.
* (We do not accept IGCSE in either First Language English or English as a Second Language as proof of English proficiency.)
Exemptions from this requirement will be considered for applicants who have
studied the International Baccalaureate programme, if it is taught in English
studied the Singapore Integrated Programme (SIPCAL)
been educated full-time in the medium of the English language throughout the two most recent years before the application deadline, and who remain in full-time education conducted in the English language until the end of the school year in their home country.

Student spotlight: Sez Maxted
After a long break from academia, Sez immersed herself in the History of Art through our Certificate and Diploma programmes.