Postgraduate Certificate in Ecological Survey Techniques

The Postgraduate Certificate in Ecological Survey Techniques provides the knowledge, understanding and skills needed to conduct effective ecological field surveys for a range of key taxa and to analyse field survey data with confidence.
Taught part-time, normally over one year, the PGCert offers an effective blend of face-to-face, online and experiential learning, which ensures that specialist training can fit alongside busy work schedules and commitments.
The course is designed for a wide range of professionals needing to up-skill in environmental management, environmental assessment and biodiversity monitoring, including consultants, environmental managers and educators as well as volunteers and those looking to make a career change that are seeking flexible study combined with expert training. The course provides excellent opportunities to network and share practical experience and ideas.
It can be taken from anywhere in the world with an internet connection and is international in its use of case studies and examples. Past students have joined the Ecological Survey Techniques programme from the UK, the USA, Asia, Australia, Africa and Europe.
Read more about our students in their spotlights.
The PGCert in Ecological Survey Techniques can help professionals to apply for Chartered Status (such as Chartered Environmentalist and Chartered Ecologist), and to meet relevant professional competency thresholds. Further information can be found in our Chartered status and essential skills guide.
Description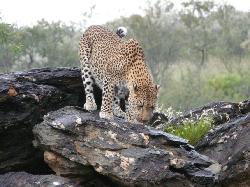 The PGCert provides the high standard of expert-led training needed to design, plan and implement effective ecological field surveys from beginning to end, including handling data and reporting results. The course supports research and professional development in the field, providing practitioners with the skills needed to effectively assess and monitor biodiversity and ecosystems across all biomes.
The PGCert comprises:
One Core Face-to-Face Module: Introduction to EST in Oxford
Two online Core Modules in Vegetation and Data Analysis
A choice of two out of four online Option Modules specialising in Mammals and Reptiles, Birds, Fish and Amphibians, and Invertebrates
A Core Field Project
The course is ideal for both UK-based and international students that wish to follow a flexible programme of study leading to an Oxford qualification. A choice of modules enables students to explore areas of interest and specialism, and areas which of relevant to their professional needs. Drawing on a rich pool of expertise, teaching is conducted by a highly knowledgeable and diverse team of practitioners and academics engaged directly with ecological issues.
Want to find out more? Explore materials or revisit our online open event.
Programme details
PGCert schedule

.
Structure

Students take a week-long Face-to-Face Introductory Module in September followed by two online Core Modules in Vegetation and Data Analysis. Students then choose two out of four online Option Modules available between January and April specialising in the following taxa: Mammals and Reptiles, Birds, Fish and Amphibians, and Invertebrates. In addition, students will begin making preparations for their Field Project in November with the expectation that field work will take place from spring to summer for submission in September.
Flexibility
The course operates under the Department for Continuing Education policy on variable intensity of study which enables students to take the course over a maximum of two years. Individual study plans are discussed and confirmed with the Course Director.
Face-to-Face Week in Oxford: Introduction to Ecological Survey Techniques
This five day Core Module provides a practical introduction to Geographical Information Systems (GIS), an overview of approaches to plant and animal identification, and an introduction to selected surveying techniques. It will offer a mix of classroom and field-based teaching, with two days spent in the field at Wytham Woods, Oxford's 'living laboratory,' on activities including the use of GPS, bird netting and ringing, and surveying bats and vegetation. Transport to Wytham Woods will be provided. The week will build toward a formative (no credit) assessment.
The Face-to-Face week will also serve as the course induction where students will be introduced to University facilities and resources, and students will be encouraged to start thinking about a research topic for the Field Project. During this week there will also be a course dinner for students to network and relax after field work. Full details on the Face-to-Face week will be sent as part of the course joining instructions, however students should expect to bring clothing for all weathers (especially cold and rain) and suitable footwear. Students should also be aware that they may be required to work late into the evening (for bat and/or moth surveying).
Online Modules
Students take four tutor-led online modules (two Core Modules and two Option Modules). Each module is five weeks in duration and will take no more than 100 hours to complete. Each module will include research and discussion activities, multimedia tasks, practical exercises, revision activities and an assessment:
Core Online Modules
Field Techniques for Surveying Vegetation, online, 10 CATS points (more details)
Data Analysis: Statistics for Ecologists and Field Biologists, online, 10 CATS points (more details)
Option Modules
Option modules are subject to availability, which includes recruiting sufficient student numbers to run successfully.
Field Project (throughout the year)
Students will be introduced to Field Project requirements during the Face-to-Face week in Oxford. The Field Project will consolidate and further develop the skills gained during the taught modules by enabling students to apply them to their own research topic and undertake their own field work, subject to the approval of the Course Director. The bulk of the work will take place later in the year however students will be strongly encouraged to begin preparations for their project early on and will submit a proposal for approval. The Field Project consists of 1 month preparation time, 1-2 weeks full-time (or equivalent) field work and 1 month project writing for submission in September. A 1000 word journal will also be included. The final Field Project report of 5000 words is worth 20 CATS points.
Four one-hour online tutorials will be provided to help students design, develop and implement their projects. Two of these tutorials will be taken with a Project Tutor with expertise in the field that the student wishes to specialise in.
Staff

Role: Director & Tutor
Programme Director in Ecological Survey Techniques and Departmental Lecturer at OUDCE (part-time, teaching and course administration).

Ms Holly Kirk
Role: Facilitator
Holly has been spent the last four years working with UK seabirds as part of her DPhil in the Department of Zoology, University of Oxford.

Dr Damien Farine
Role: Tutor
Damien is a postdoctoral researcher based jointly at the Edward Grey Institute of Field Ornithology in the University of Oxford.

Dr Thomas Hesselberg
Role: Tutor
I am a research associate at the Oxford Silk Group at the Department of Zoology at Oxford University.
Dr Roger Key
Role: Tutor
Roger is a consultant ecologist and former Senior Invertebrate Ecologist for English Nature and Natural England

Dr Jon Shrives
Role: Tutor
Born and raised on the island of Jersey, Jon first became interested in marine ecology picking through the local rock pools with his grandfather.

Mr Lawrence Bee
Role: Speaker
Lawrence is an independent ecological and environmental education consultant. He has worked in the natural environment for over 30 years.

Dr Andy Gosler
Role: Speaker
Dr Andy Gosler is University Research Lecturer in Ornithology and Conservation, holding a joint position in the Edward Grey Institute of FieldOrnithology (Zoology) and the Institute of Human Sciences (Anthropology).

Dr Curt Lamberth
Role: Speaker
Curt Lamberth has been an environmental consultant since 2000. He specialises in the ecotoxicology and ecohydrology of natural habitats.
Ms Rosie Salazar
Role: Speaker
Rosie gained a BSc in Environment, Economics and Ecology in 2004 and an MRes in Ecology and Environmental Management in 2005.

Mr Christopher Talbot
Role: Speaker
Chris is manager of the Habitat Biodiversity Audit (HBA) project for Warwickshire, Coventry and Solihull.
Assessment methods
The course is assessed on a modular basis, with assessments reflecting the learning objectives of the course. Students are required to submit:
One 2500 word formative (marked with feedback but no credit towards formal course results) assignment
Four 2000 word assignments, up to two of which may be submitted as PowerPoint poster or slide presentation depending on which Option Modules are chosen (10 CATS points each)
One 5000 word field project and 1000 word online journal (20 CATS points)
IT requirements
This course is delivered mostly online and uses the Department's online assignment submission system. In order to meet course requirements students will need access to the Internet and a computer meeting our recommended minimum computer specification, certain modules will also require an assessment produced in Microsoft PowerPoint.
During the course Face-to-Face Week students are required to bring a personal laptop computer on to which they will need to install the free open source Geographical Information Systems software 'QGIS' (installation is simple and guidance will be given during the course). QGIS is used by many environmental scientists and employers, and further details are available at the QGIS website.
Course tutorials will typically be conducted via Skype (free video calling software) students will therefore require suitable hardware and Internet connection to take part (a webcam and microphone).
In addition to the IT Requirements outlined above, students are currently required to download and install R and QED Statistics in the Data Analysis course. R is increasingly used by ecologists, biologists and environmental managers to handle data (full instructions on how to download this software is available from the R website). Access to QED Statistics is provided as part of the course, however this software is not compatible with Mac or Linux operating systems. Alternative software to QED Statistics is currently being researched; where possible, students are encouraged to use R in the Data Analysis course if they are using Mac or Linux systems. Students wishing to use QED Statistics on Mac or Linux systems are advised by the programme developer Pisces Conservation Ltd to consider Windows emulation software, such as Bootcamp, to run a Windows system on their machine. For further information and a full system specification please visit the Pisces Conservation Ltd website.
Teaching methods
PGCert Course Aims

.
The PGCert is taught via an effective mixture of face-to-face, online and experiential learning. The Face-to-Face week will include classroom and field work based teaching, as well as practical exercises including the use of GIS software.
The teaching time frame for each online module covers five weeks part-time study (assessments are normally due two weeks after the final class), content covered is roughly comparable to full-time study over one week. The online modules are also available as standalone modules, PGCert students can therefore expect to share their learning with a wide range of other professionals and researchers looking to develop their skills in a particular area. The module tutors will engage online for 6 hours per week, this is usually distributed across each week and will focus on particular topics, questions and activities.
There is no set time to log in to the online modules, which makes them ideal for students in different time zones as well as those wishing to study flexibly on a weekly basis; topics will be covered following a suggested calendar of activity, ensuring that activities and discussion are completed within the 5 week duration and at an even pace with other students. Course content will remain open and accessible for longer giving students the opportunity to continue extra individual reading and study.
Learning materials are made available through the course Virtual Learning Environment 'Moodle', and reading is available to download or is accessible via the Bodleian Libraries' online library which provides an excellent range of e-books and e-journals. Via their Oxford username, students can gain access to all the University's electronic resources enabling them to conduct their own reading and research in their own time. Students are currently required to purchase the core text Fowler et al (1998) Practical Statistics for Field Biology for the Data Analysis module.
Accommodation
Please note that accommodation and catering (with the exception of the course dinner) are not included in the course fees.
The Department offers a full residential and catering facility, with a range of both 3 and 4-star campus accommodation. 'Number 12', the Department's recently refurbished Victorian townhouse on Wellington Square, right next to Rewley House, offers superior en-suite bedrooms.
Fees
Annual fees for entry in 2017-18
Home/EU: £4,800
Overseas: £6,440
Scholarships
Professional and Career Development Loans:
Professional and Career Development Loans are bank loans used to pay for courses and training that help with students with their careers or help get them into work. For further details please visit this site.
Employer Sponsorship
Over 35% of students from the 2013-14 cohort have received significant contributions from a sponsoring employer toward all or part of their fees. Should further information be required from Oxford to support an application for funding from an employer, please contact the Programme Manager via email on est@conted.ox.ac.uk.
Instalment Plans
The course offers instalment packages to help students manage the payment of their fees. Instalment plans are confirmed and approved by the Programme Manager on an individual basis once an unconditional offer has been accepted. Typically the course expects be able to offer plans of three and seven instalments starting in August, with the final payment received before the following Easter.

Ecological survey techniques
Part-time postgraduate and online courses in ecological survey techniques for professionals working in field surveys

Environmental science
Part-time qualifications, short courses and online courses in the environment, ecology and urban studies