Dr Rewley's History Tonic

The students of the 2016-17 cohort of the Postgraduate Certificate in Historical Studies finished their teaching sessions in April 2017 and presented the Department with this wonderful gift: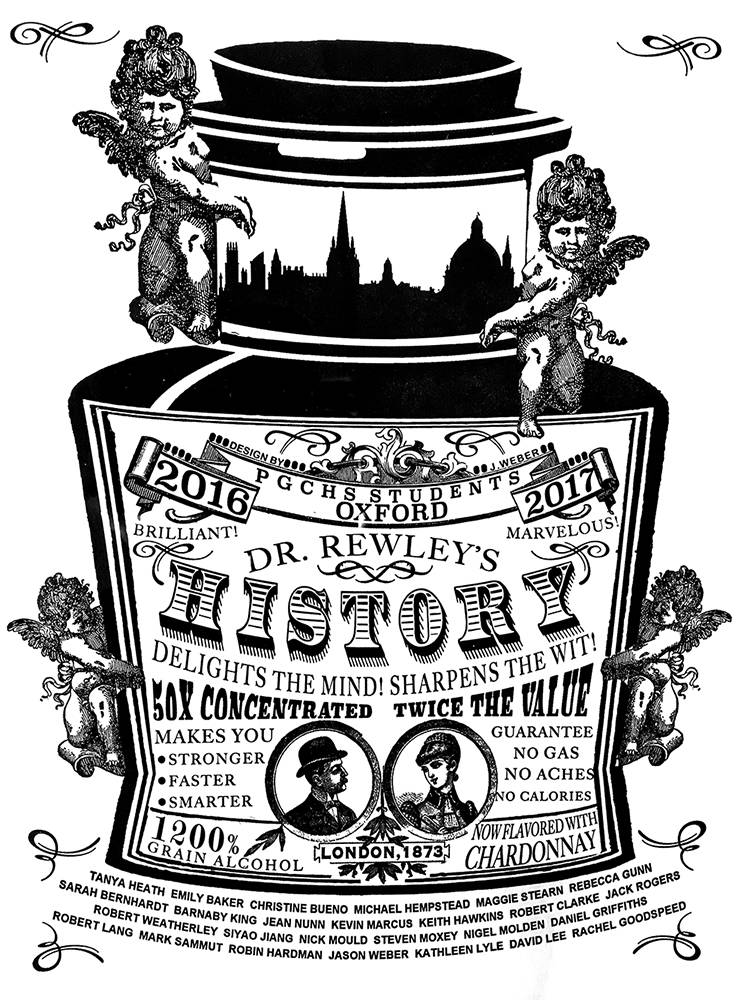 Course Directors Christine Jackson and Cathy Oakes were delighted to be presented with a patent medicine graphic advertising 'Dr Rewley's History' as the ideal tonic to delight the mind and sharpen the wit at the final residence of the Postgraduate Certificate in Historical Studies course.
Students on this course come to Oxford from all parts of the world and from a wide range of career backgrounds to receive regular doses of history at Rewley House.
Christine Jackson said: 'The students share an enthusiasm for the past and, as this original graphic designed by Jason Weber demonstrates, they bring a wide range of talents to the subject!'
The graphic, which was printed on a 19th century letterpress in Boston, is framed and signed by all members of the class. It will be displayed in the Rewley House Common Room.
Many thanks to our Postgraduate Certificate in Historical Studies students!