Diplomatic Studies Staff Profiles
The Oxford University Diplomatic Studies Programme (DSP), formerly known as the Foreign Service Programme (FSP), is a full-time programme of mixed academic and vocational study of diplomacy and related subjects.
Current staff profiles can be found below. For more information about the programme please visit the DSP programme page.
Programme Director
Dr Yolanda Spies, Director of the Diplomatic Studies Programme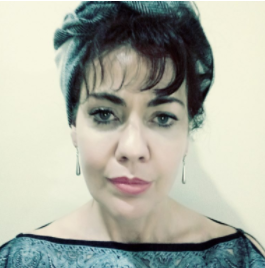 Dr Yolanda Kemp Spies is an alumna of the Oxford University Diplomatic Studies Programme, which she now directs. She served as a South African diplomat for 18 years before joining academia in 2005. Her doctoral studies on diplomatic training for developing countries resulted in her designing a customised Master of Diplomatic Studies for the University of Pretoria; a programme she directed until 2016. Thereafter she taught diplomacy at various other universities, inter alia as adjunct professor at Webster University in Accra, Ghana and as Associate Professor: International Studies at Zayed University, UAE. Since 2016 she has also been a Senior Research Fellow of the SARCHI Chair in African Diplomacy and Foreign Policy, University of Johannesburg; and in 2020 she was appointed as Senior Fellow of the Geneva-based DiploFoundation. Her research areas include diplomacy; foreign policy analysis; international organization; international law; conflict resolution; changing global power relations; African politics; and the theory and ethics of international relations. This eclectic, interdisciplinary research range was reflected in her two books on the theory and practice of diplomacy, both published during 2019 (respectively 'Global Diplomacy and International Society' and 'Global South Perspectives on Diplomacy').
Diplomatic Practice
Mr Paul Docherty, Course Convenor for Diplomatic Practice
Paul Docherty has spent most of his career in the British Council, the UK's international organisation for cultural relations and educational opportunities. After reading Economic History at the University of Strathclyde in Glasgow, he taught English Language and Literature in Spain and at Moscow State University. He then joined the British Council after completing his M.Litt in Linguistics and his first overseas post was in Helsinki. He subsequently served as Cultural Attaché/Deputy Director of the British Council in Moscow, Cultural Counsellor/Director of the British Council in Prague, Rome, and Paris. Postings in the UK included Director Communications, Director Scotland, and Director UK 2012. Paul has wide-ranging interests in international relations and diplomacy - especially cultural relations, public and cultural diplomacy and soft power – and has delivered guest lectures on these topics at universities and institutions across Europe and in the UK. He became a Fellow of the Royal Society of Arts in 2008.
Amb John Beyer, Tutor for Diplomatic Practice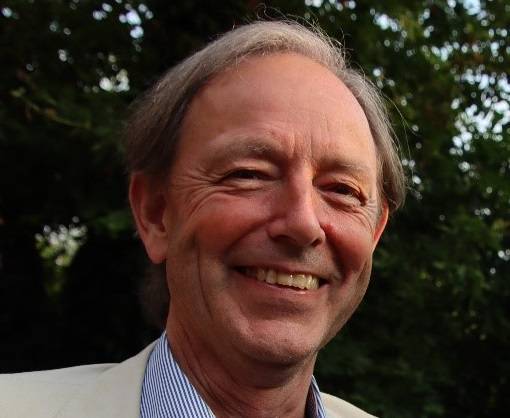 John Beyer is an Academic Visitor in the European Studies Centre of St Antony's College, University of Oxford. His area of interest is the influence of the EU in post-Soviet countries, in particular Moldova where he served as the British Ambassador between 2006 and 2009.
International Politics
Dr Vahid Nick Pay, Departmental Lecturer in International Politics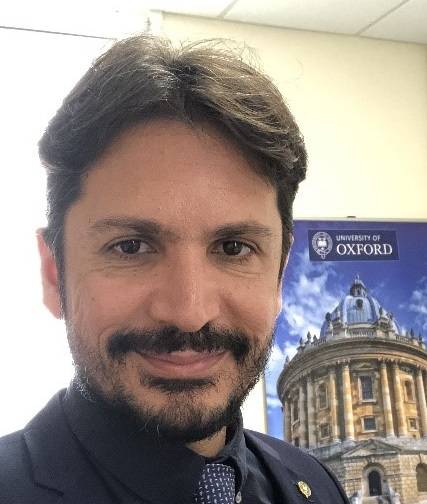 Dr Vahid Nick Pay's initial education (BA, MA) was in the field of Linguistics. He has taught courses in general and historical linguistics and in discourse analysis since 1998.
After some years of professional engagement with the BBC, he switched fields to Political Science, studying first at the University of London (Birkbeck) where he completed an MSc in Political Theory, and then at the University of Durham where he completed a PhD in Political Science. His research examined republican intellectual traditions in the field of political philosophy, in particular in relation to other sources of sovereignty and legitimacy, notably religion. He has taught numerous courses and modules at universities in several countries across Europe and the Middle East (in Italian, English, French and Persian). His research interests include Political Philosophy, International Politics, Religion and Politics, Gender Politics and Political Discourse Analysis.
Dr Mishana Hosseinioun, Tutor for International Politics
mishana.hosseinioun@ccc.ox.ac.uk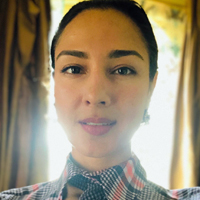 Dr Mishana Hosseinioun is a Visiting Fellow at the Centre for International Studies at the London School of Economics and a Lecturer in International Relations at Corpus Christi College at the University of Oxford. She is an Academic Affiliate of the Bonavero Institute of Human Rights and a member of St Antony's College at Oxford.
International Trade and Finance
Dr Nikos Theodorakis, Course Convenor for International Trade and Finance
nikolaos.theodorakis@conted.ox.ac.uk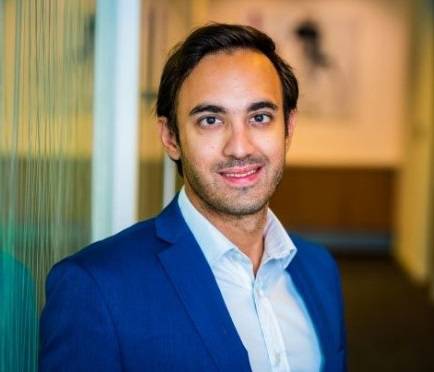 Dr. Nikolaos (Nikos) Theodorakis is a Lecturer at the Oxford University Diplomatic Studies Programme and a Fellow at Stanford Law School. His interests include international trade law and finance, public international law, and EU law. Nikos is also a practicing lawyer for an international law firm. Prior to joining Oxford, Nikos taught and conducted research at the University of Cambridge, Harvard Law School, and Columbia Law School. He also gained professional experience at the U.S. Committee on Capital Markets Regulation, the Kluge Center at the U.S. Library of Congress and the UK Ministry of Justice. Nikos has received awards from several bodies, including the State Council of the People's Republic of China, ESRC, British Academy and Greek Parliament. He has served as a consultant for the OECD, UNICRI, and other international organisations. Nikos has been widely published and regularly receives invitations for public engagements, including guest lectures around the world, international symposia and TEDx conferences.
Public International Law
Ms Tsvetelina van Benthem, Course Convenor for Public International Law
tsvetelina.vanbenthem@merton.ox.ac.uk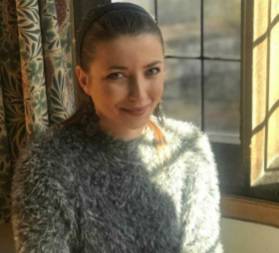 Tsvetelina van Benthem is a Research Officer at the Oxford Institute for Ethics, Law and Armed Conflict and a DPhil candidate in public international law at Merton College. Her DPhil, supervised by Professor Dapo Akande, focuses on the regulation of accidents and mistakes under the law of armed conflict and international criminal law. She is the first recipient of the James Upcher Memorial Scholarship, established by Fietta LLP and the Oxford University Law Faculty. Tsvetelina holds law degrees from Sofia University 'St Kliment Ohridski' (LL.M) and the University of Oxford (MJur, Distinction, and MPhil). She was a Merton Lawyers' Scholar during her MJur and was awarded the Planethood Foundation Prize for the best paper in International Criminal Law, as well as a Merton College prize for her overall performance in examinations. She was a Graduate Teaching Assistant in Public International Law at the Law Faculty (2019-2020) and has taught Public International Law for the Stanford in Oxford Program (2017; 2019-2020) and for the Department for Continuing Education (2020). Tsvetelina was Chief Editor of the Oxford Transitional Justice Research Group in 2018 and 2019 and, since 2019, has been a headnoter for Sweet & Maxwell's 'European Human Rights Reports'.
Ms Eirini Fasia, Tutor for Public International Law
eirini-erasmia.fasia@st-annes.ox.ac.uk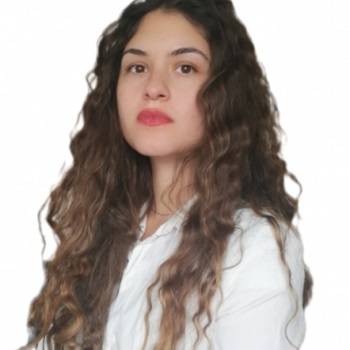 Eirini Fasia is a DPhil candidate and law tutor at the University of Oxford. Her research focuses on the international law of the sea, environmental law and state responsibility. Eirini is also a researcher at the Oxford Martin Programme on Sustainable Oceans, a Graduate Teaching Assistant in the Law Faculty and International Law tutor in the Diplomatic Studies Programme at the Department for Continuing Education. Eirini has studied law at the Democritus University of Thrace (LL.B (dist.)), the University of Athens (LL.M (dist.) in Public International Law) and the University of Oxford (Mjur(dist.) and MPhil). Her Magister Juris studies were supported by the Onassis Foundation Graduate Scholarship and for her performance, she received the St. Anne's Centenary Scholarship Award. Eirini has worked as a trainee lawyer in Athens and is admitted to practice law in Greece (member of the Athens Bar). She has also worked as an intern in the Max Planck Institute for Comparative Public Law and International Law in Heidelberg.
Ms Gayathree Devi Kalliyat Thazhathuveetil, Tutor for Public International Law
gayathree.kalliyatthazhathuveetil@law.ox.ac.uk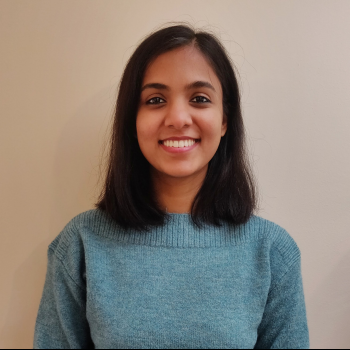 Gayathree Thazhathuveetil is a DPhil student in public international law at Brasenose College. She completed the MPhil in Law (with distinction; 2020) and the Bachelor of Civil Law (with distinction; 2019) as an OICSD Scholar at Somerville College. On the Bachelor of Civil Law, Gayathree received Law Faculty prizes in International Law & Armed Conflict and International Economic Law, and Somerville College's Archibald Jackson Prize for her overall performance. Before coming to Oxford, she completed BA, LLB (Hons) at Gujarat National Law University, India. Gayathree has been a tutor in public international law for graduate students on the Diplomatic Studies Programme, as well as undergraduate students at Hertford College. She has also been a seminar leader and tutor for public international law on the Exeter College Summer Programme (2021).Gayathree is Co-Convenor of the Oxford Transitional Justice Research Group, a Graduate Mooting Assistant at the Faculty of Law, an Events Assistant at the Bonavero Institute of Human Rights, and an Assistant Editor of the Indian Law Review. She was Co-Chairperson of Oxford Pro Bono Publico in 2020-21. In 2017, Gayathree interned at the International Law Commission, and researched on issues of immunity of State officials, State succession in respect of State responsibility and jus cogens norms. In 2018, she worked as a Teaching Assistant at Ashoka University, India, and taught modules on public international law. She takes keen interest in mooting, and has performed well at the Nelson Mandela World Human Rights Moot Court, the Blackstone Human Rights Moot and the Jessup International Law Moot Court Competition.
Research Methods
Dr Ria Ivandić, Course Convenor for Research Methods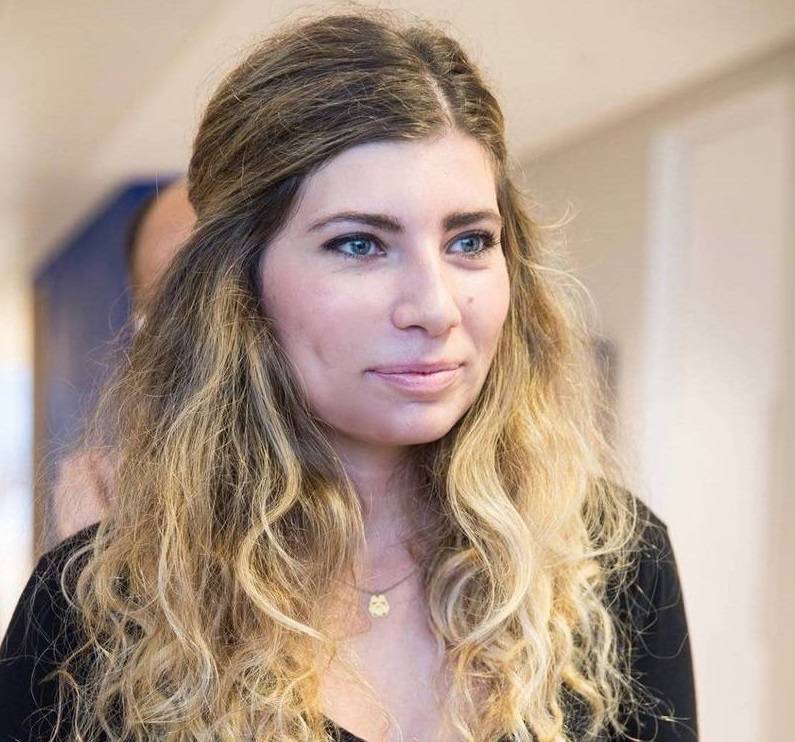 Dr Ria Ivandić is a Departmental Lecturer in Political Economy at the Department for Continuing Education (University of Oxford) and Researcher at the Centre for Economic Performance (London School of Economics and Political Science). She is also a Fellow at Harris Manchester College (University of Oxford). She obtained a PhD in Economics from the Department of Political Economy at King's College London in 2019, and previously an MSc in Economics from the Barcelona Graduate School of Economics (Universitat Pompeu Fabra). She has been a Postdoctoral Researcher at the London School of Economics since 2019.
She is one of the investigators on a UKRI funded research project on the 'Outreach to Domestic Abuse Victims in Times of Quarantine'. Dr. Ivandić has worked on a number of policy-oriented analysis and research projects for institutions such as the Home Office, All-Party Parliamentary Groups (APPGs), the National Crime Agency, and many more. Her work has been cited in newspapers such as the Guardian, The Telegraph and the Independent, and in parliamentary debates on policies around domestic abuse.
Presentation Skills in a Digital World
Mr Kieran Suchet, Tutor for Presentation Skills in a Digital World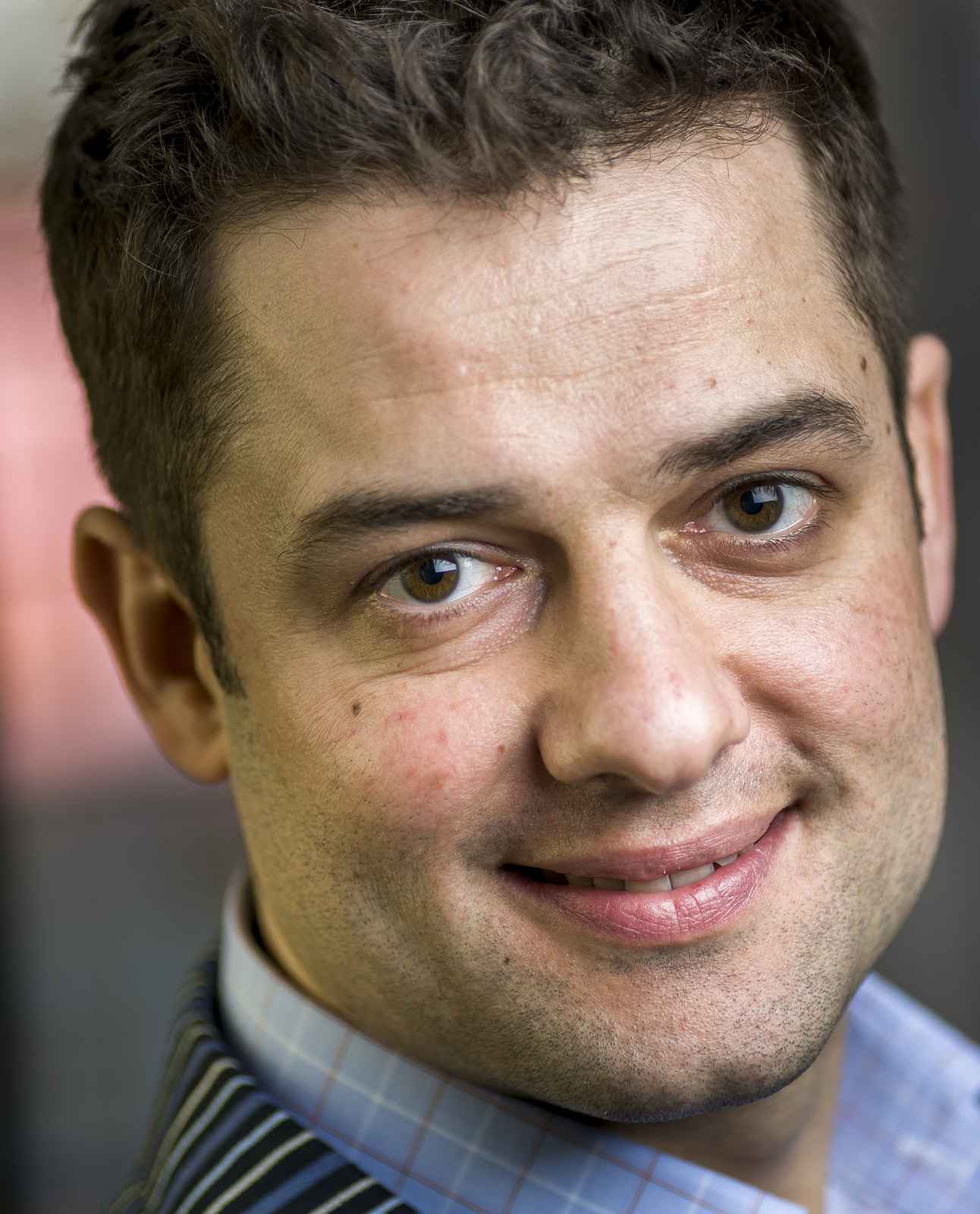 Kieran Suchet has more than 20 years' experience performing, presenting and voicing in both the entertainment and corporate worlds. As an accomplished writer and performer, his work spans both the stage and screen. He is a script consultant for thousandfilms.co.uk writing competition and a member of the judging panel at britishfilmfestival.com. He graduated from the University of London and earned his diploma at the National Film and Television School. In addition to his career in the performing arts, Kieran currently teaches on the Digital Media programme at the University of Oxford, where he teaches staff and students creative skills such as filmmaking, podcasting, presentation skills and media training for those appearing on TV and radio.
Ms Emma Procter-Legg, Tutor for Presentation Skills in a Digital World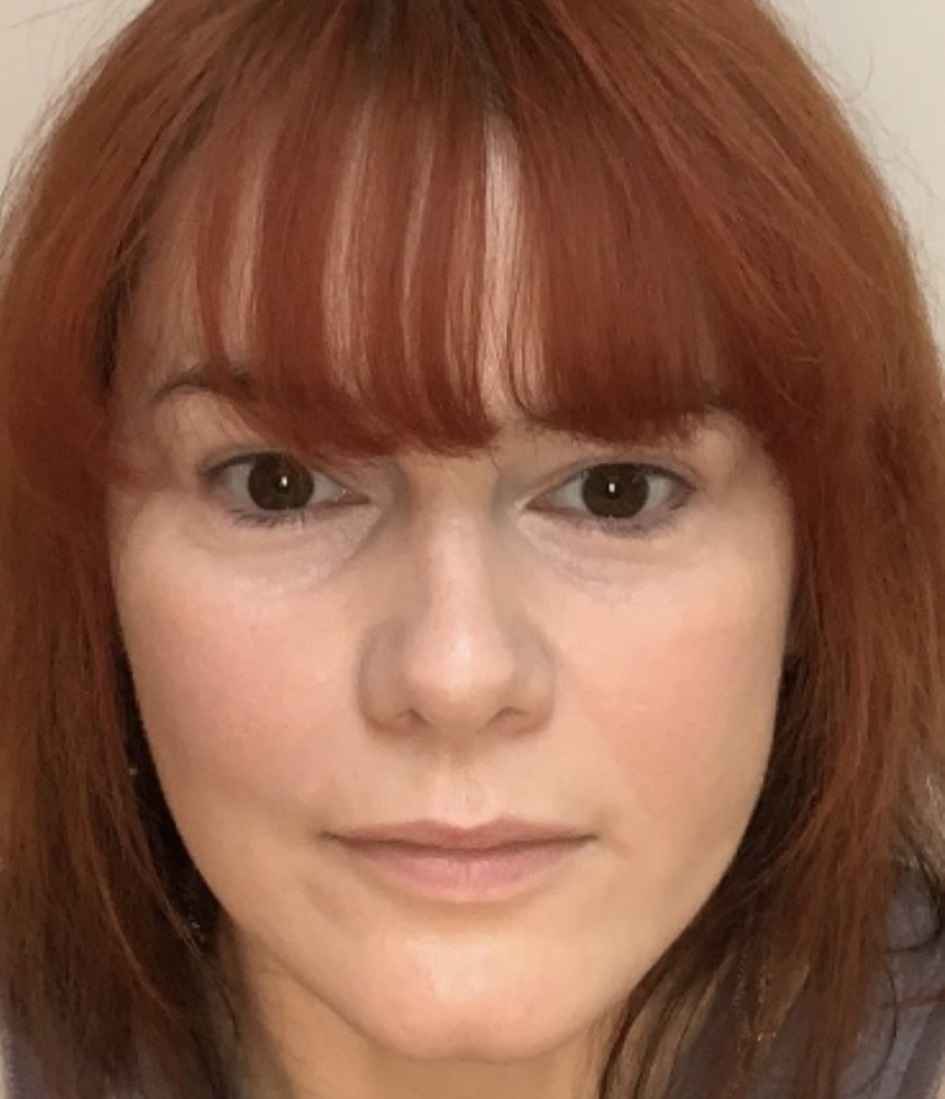 Emma Procter-Legg works as an independent education consultant, researcher and digital skills teacher for the IT Learning Centre at the University of Oxford. She has taught in both Higher and Further Education settings in the UK, has a PGCE in Post-Compulsory Education and is a certified member of the Association for Learning Technology (CMALT). Her teaching for the University focuses on online presence, teaching & learning and digital presentation skills. Through her work as a researcher she has presented at both national and international conferences. Her previous research work includes a large-scale EU funded project on situated mobile language learning, two Jisc funded projects on the use of webinar technology and more recently the development of a digital teaching professional framework. Her current work includes the establishment of a community of practice to support the development of digital skills in FE.
Academic Literacy
Ms Alison Sharpe, Tutor for Academic Literacy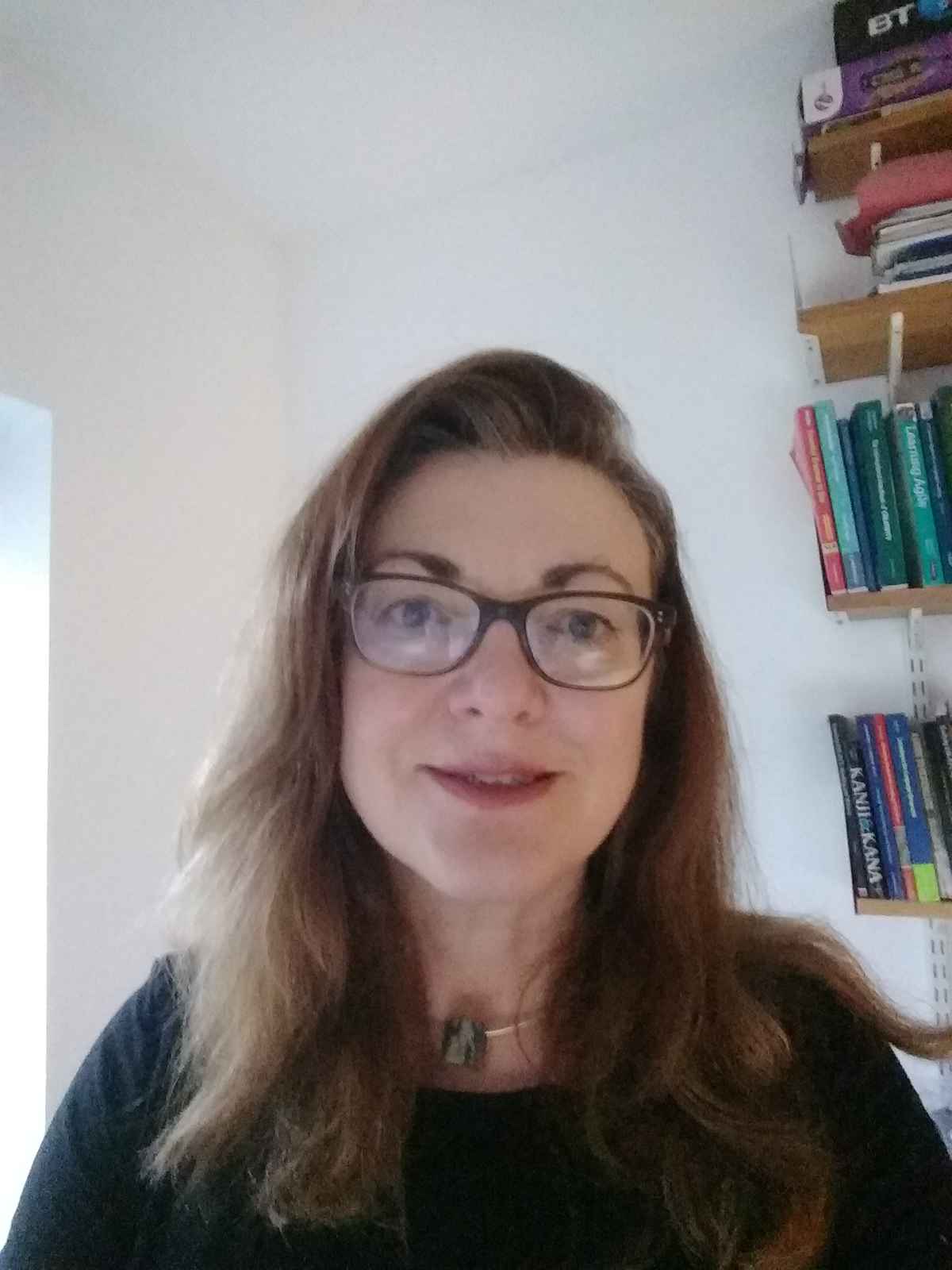 Alison Sharpe is a freelance tutor, publisher and writer. She teaches academic literacy at Oxford University's Department for Continuing Education, designing and delivering workshops and classes to support postgraduate students in their academic study. She has a BA (Hons) in English Language and Literature from the University of Oxford, an MA in Applied Linguistics (distinction) from Birkbeck College, London, and a postgraduate Diploma in Business Management from the Open University.
After an initial teaching qualification, Alison started her career teaching English in Japan, Taiwan and the UK. She then worked for many years at Cambridge University Press and Oxford University Press, publishing learning, teaching and assessment materials for teachers and students all around the world. She left her last role at OUP as Director, Adult and Assessment to become freelance in 2015. When she is not teaching at OUDCE, Alison is involved in a wide range of projects, including editing research papers and learning materials for adults, developing teacher training materials, and writing grammar practice content for young learners. In her spare time, she enjoys swimming, cycling, tai chi, and trying to learn languages.
English Language
Mr Jon Hird, Tutor for English Language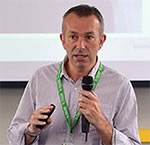 Jon Hird is an ELT professional based in Oxford, UK, where he divides his time between teaching at the University of Oxford, teacher training and writing ELT materials. Jon has also previously taught in Paris, France and for a short time in Skopje, North Macedonia and has delivered training sessions and been a conference speaker in around 30 countries. Jon has a particular interest in grammar, academic and professional English. His publications include 'Oxford EAP', 'Oxford Learner's Pocket Verbs and Tenses' as well as components of a number of course book series and other grammar and ELT resource material. Jon has a BSc, PGCE, MA TESOL (distinction) and DipTEFLA. In his free time, Jon plays the drums.